Making Your Money Work
Exploring the Best Ways to Invest for Financial Growth and Security
In an ever-changing financial landscape, investing has become an essential tool for growing wealth and securing a stable financial future. Whether you're a seasoned investor or just starting on your investment journey, understanding the best ways to invest your money is crucial. In this article, we will explore various investment options and strategies that can help you achieve financial growth and security.
1. Diversify Your Portfolio
One of the fundamental principles of investing is diversification. Spreading your investments across different asset classes, such as stocks, bonds, real estate, and commodities, helps reduce risk and increase the potential for returns. Diversification allows you to take advantage of various market conditions and reduces the impact of any single investment on your overall portfolio.
2. Invest in Stocks
Investing in stocks offers the potential for significant returns over the long term. Consider investing in individual stocks of companies that align with your investment goals and have a proven track record of performance. Alternatively, you can opt for exchange-traded funds (ETFs) or mutual funds, which provide broader exposure to a diversified portfolio of stocks. It's essential to research and analyze the companies or funds you invest in and monitor your investments regularly.
3. Explore Bonds for Stability
Bonds are considered a more conservative investment option compared to stocks. They are fixed-income securities issued by governments, municipalities, or corporations. Investing in bonds can provide stability to your portfolio and generate regular income through interest payments. Government bonds are generally considered lower risk, while corporate bonds may offer higher yields but come with additional risk. Consider your risk tolerance and investment goals when selecting bonds for your portfolio.
4. Real Estate Investment
Real estate has long been a popular investment option for its potential to generate income and appreciate in value over time. You can invest in rental properties, commercial properties, real estate investment trusts (REITs), or real estate crowdfunding platforms. Real estate investments can provide a steady stream of rental income and potential tax benefits. However, they also require careful research, property management, and a long-term perspective.
5. Explore the Power of Mutual Funds and ETFs
Mutual funds and ETFs pool money from multiple investors to invest in a diversified portfolio of stocks, bonds, or other assets. They offer professional management, diversification, and liquidity. Mutual funds are actively managed, and the fund manager makes investment decisions on behalf of investors. ETFs, on the other hand, aim to replicate the performance of a specific index. They trade on stock exchanges and offer flexibility in terms of buying and selling throughout the trading day.
6. Consider Investing in Retirement Accounts
Retirement accounts, such as Individual Retirement Accounts (IRAs) and 401(k)s, offer tax advantages and are specifically designed to help individuals save for retirement. Contributions to these accounts can grow tax-deferred or tax-free, depending on the type of account. Taking advantage of employer-matching contributions in a 401(k) or contributing to an IRA allows you to grow your savings while potentially reducing your tax liability.
7. Take Advantage of Robo-Advisors
Robo-advisors are online platforms that use algorithms and technology to provide automated investment advice and portfolio management. They offer a convenient and cost-effective way to invest, especially for beginners or those with limited investment knowledge. Robo-advisors typically assess your risk tolerance, investment goals, and time horizon to create a diversified portfolio suited to your needs. They handle asset allocation, rebalancing, and tax-loss harvesting, making investing more accessible and efficient.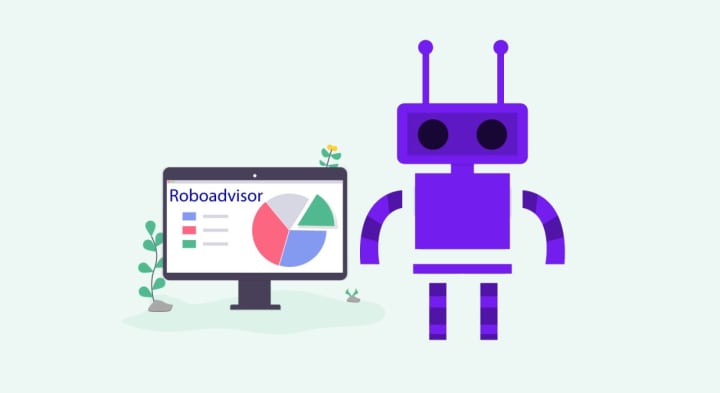 8. Educate Yourself and Seek Professional Advice
Investing can be complex, and it's essential to educate yourself about the various investment options, strategies, and risks involved.
Stay informed about market trends, economic indicators, and the performance of your investments. Consider seeking advice from a certified financial planner or investment professional who can provide personalized guidance based on your specific financial situation and goals.
Investing your money wisely is a key component of financial success and security. By diversifying your portfolio, investing in stocks, bonds, real estate, and other asset classes, you can mitigate risk and increase your chances of achieving long-term financial growth. Take advantage of retirement accounts, consider robo-advisors for automated investing, and stay informed about market trends. Remember, investing involves risk, so it's crucial to assess your risk tolerance and seek professional advice when needed. With the right knowledge, strategy, and discipline, you can make your money work for you and build a solid financial foundation for the future.
Reader insights
Be the first to share your insights about this piece.
Add your insights