How to Mine Bitcoin
About mine bitcoin
You've heard of Bitcoin and you're ready to get your hands on some digital wealth. However, this may be easier said than done. When you "mine" Bitcoin, you actually verify Bitcoin transactions in the public, decentralized ledger of Bitcoin transactions (called the blockchain). Every time you find a new block to add to the chain, the system gives you some Bitcoin as a reward. Back in the early days of Bitcoin, it was easy to mine Bitcoin using your own computer. However, as the cryptocurrency has become more popular, it has become all but impossible for individuals to make a profit mining Bitcoin. That doesn't stop a lot of people from trying, though. If you want to mine Bitcoin, you can either sign up with a cloud-mining company or build your own mining rig to mine for yourself.
Setting Up a Bitcoin Wallet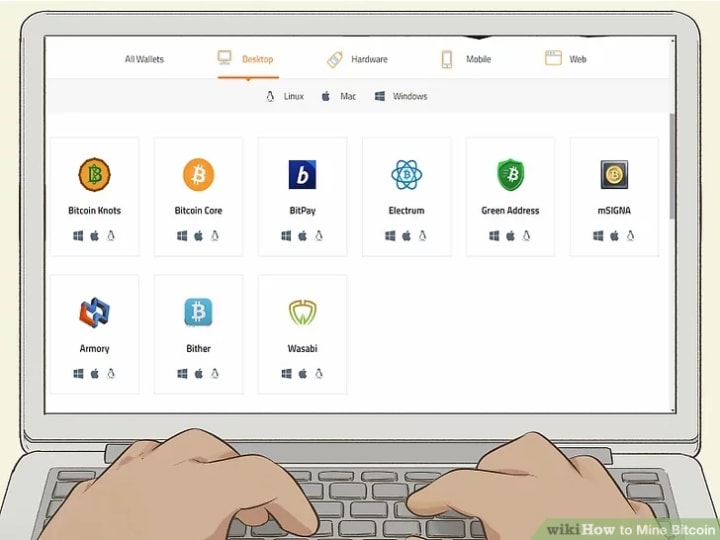 Download a software or mobile wallet if you're just getting started
Software wallets are kept on your computer, while mobile wallets are apps that you install on your smartphone. Software and mobile wallets are reasonably secure, can be downloaded for free, and are suitable for smaller amounts of Bitcoin.
You can find a list of secure wallets approved for use with Bitcoin at https://bitcoin.org/en/choose-your-wallet.
Some wallets are hybrid, meaning that you can access them through software on your computer and through an app on your mobile phone.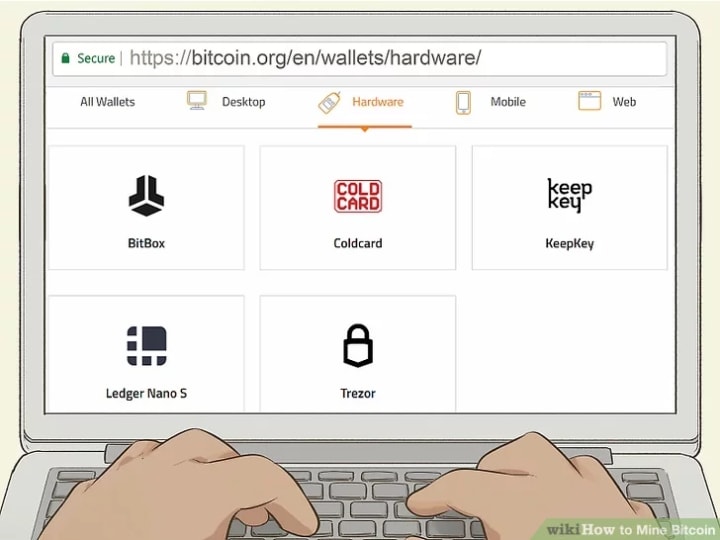 Invest in a hardware wallet if you're serious about Bitcoin
Hardware wallets may set you back a couple of hundred dollars but are considered more secure. Since they aren't connected to the internet, they aren't vulnerable to hackers. If you intend to keep your Bitcoin long-term, a hardware wallet is likely a worthwhile investment.
Trezor and Ledger are two of the more popular hardware wallets available. You can buy them online or at brick-and-mortar stores that sell computer supplies and accessories.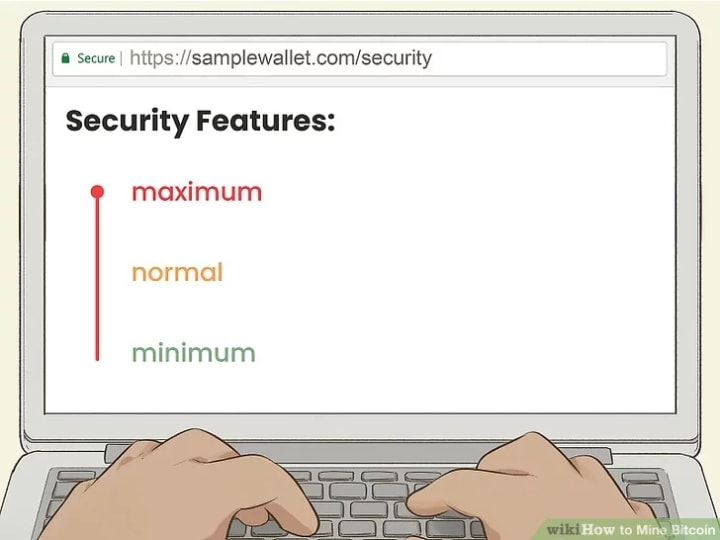 Enable all security features on your wallet
Once you've chosen a Bitcoin wallet, set it up for maximum security to protect your Bitcoin. Use two-factor authentication to secure your account. When you log in, a code will be sent to you in a text message or email. You have to enter the code to access your account. This makes your account less vulnerable to hacking.
Make sure the password you choose is secure and would be difficult for anyone to guess. If you have a password manager on your computer or smartphone, you can use that to create a secure, encrypted password.
Tip: If you have a software or mobile wallet, keep in mind that your wallet is only as secure as the device where it's located. Make sure you have set up robust security on your computer or smartphone, with encryption, a firewall, and up-to-date antivirus protection.
Getting a Cloud-Mining Contract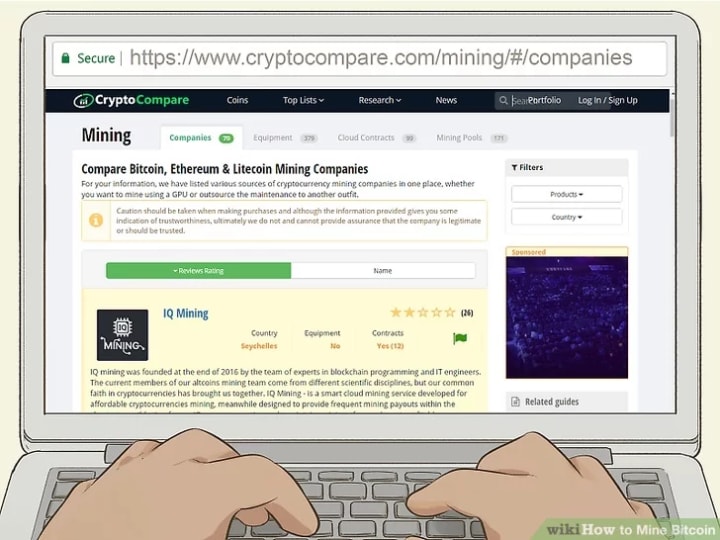 Decide which cloud-mining service provider to use
There are a number of different cloud-mining service providers available, some of which are better established than others. Each service charges different fees and has different contract packages available.
Genesis, Hashflare, and Minex are some of the more popular cloud-mining services. However, the most popular services with the best reputations also are frequently sold out of contracts.
Research services carefully. There have been numerous cloud-mining scams. Make sure the company is legitimate and has a good reputation. You can search the name of the service and see what people are saying online about it. Websites such as CryptoCompare can also help you analyze company reputations. Visit https://www.cryptocompare.com/mining/#/companies to get started.
Be careful of a cloud-mining service that makes guarantees or claims that sound too good to be true. It is likely a scam. No cloud-mining service can guarantee you a particular rate of return, or guarantee that you'll break even or start turning a profit in a short amount of time.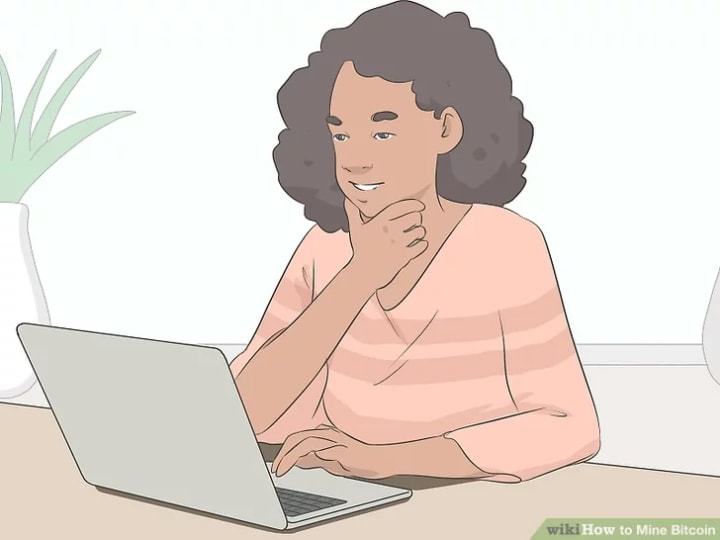 Pick a cloud mining contract package
With cloud-mining, you essentially lease mining power from a miner farm for a period of time. While your contract is active, you get all the Bitcoin that is mined using that amount of mining power, minus fees paid to the cloud-mining service for maintenance of the mining hardware.
Contracts typically last from 1 to 3 years, although some last longer. While shorter contracts may carry a lower price tag, it's unlikely that you'll make any money in a shorter period of time. You usually need at least 2 years to break even.
Prices vary anywhere from under $100 for smaller contracts to several thousand dollars for larger contracts with more mining power – expressed as the hash rate. For example, as of 2019, Genesis offers a 2-year Bitcoin mining contract for $50, which gets you 1 TH/s (1 Tera hash per second, or 1,000,000,000,000 hashes per second). This sounds like a lot, but it's unlikely that you'd do much more than break even in 2 years on such a small plan. At the other end of the spectrum, you could get a 5-year contract for $6,125 with 25 TH/s.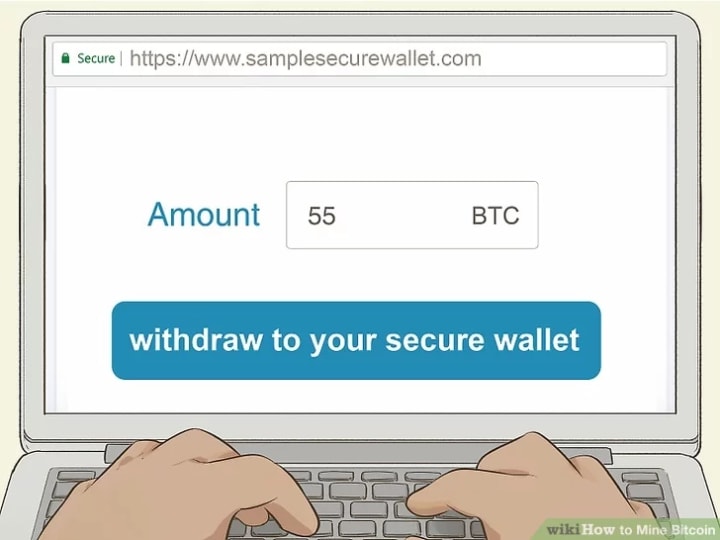 Withdraw your earnings to your secure wallet
When you purchase your contract, your mining power goes to work for you immediately. As you earn Bitcoin, it will show up on your account at the cloud-mining service. When you've accumulated enough, you can send it to your wallet.
Some cloud-mining services may do regular payouts on an established schedule, such as once a month or once a quarter. Others may allow you to withdraw your earnings any time you want, as long as you have a minimum amount. The minimum can range anywhere from 0.05 BTC to 0.00002 BTC.
Tip: Even if you start making Bitcoin fairly early on in your contract, you still have to cover the price you paid for the contract before you're turning a profit. Most smaller contracts never turn a profit. For larger contracts, it may take you several years.
Using Your Own Hardware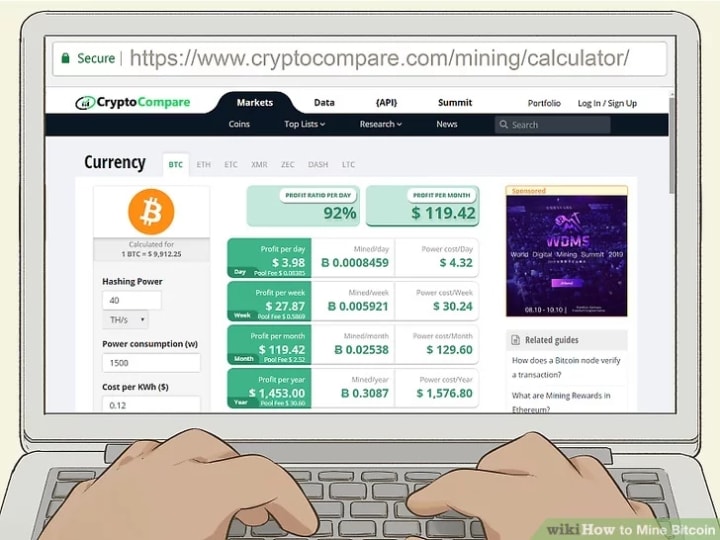 Use an online mining calculator to calculate mining profitability
Mining rigs can be relatively expensive and consume a lot of power. Playing with different setups on an online mining calculator can help you determine whether it's worth it to you to start mining.
CryptoCompare has a mining calculator available at https://www.cryptocompare.com/mining/calculator/.
If you're just getting started, you may not have all the information available, such as mining pool fees or power cost. However, the more information you provide, the more accurate the profitability estimate will be.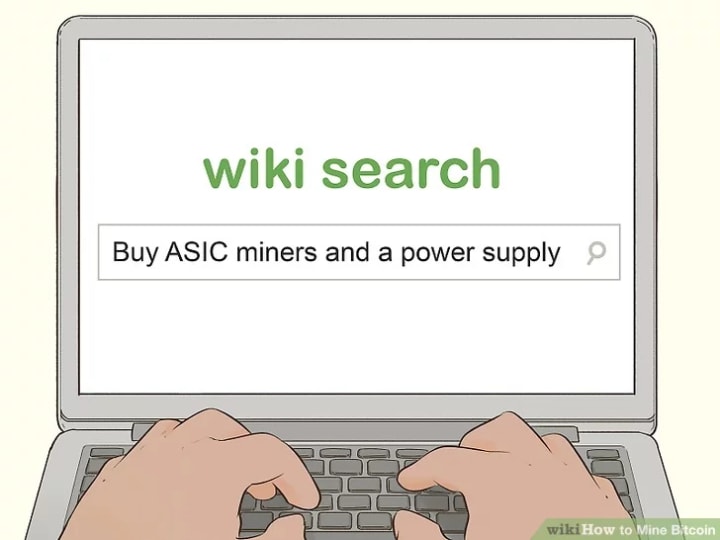 Buy ASIC miners and a power supply for your mining ring
An ASIC miner is an application-specific integrated circuit (ASIC) designed specifically to mine Bitcoin. Essentially, it's a computer chip that needs a power supply to run it. ASIC miners vary in price depending on their hashing power and their efficiency.
For example, the Bitmain Antminer S15 has a maximum hash rate of 28 TH/s and consumes 1596W of power. Over the course of a year, you could earn a little under $200 worth of Bitcoin with this miner, depending on the cost of your electricity. However, considering the miner costs between $1500 and $2000, it would still take you at least 7 to 10 years at that rate to start turning a profit, at the Bitcoin price of $4000.
You can monitor the price of Bitcoin to calculate changes in the time it will take to turn a profit. Profit may also vary based on the price of electricity.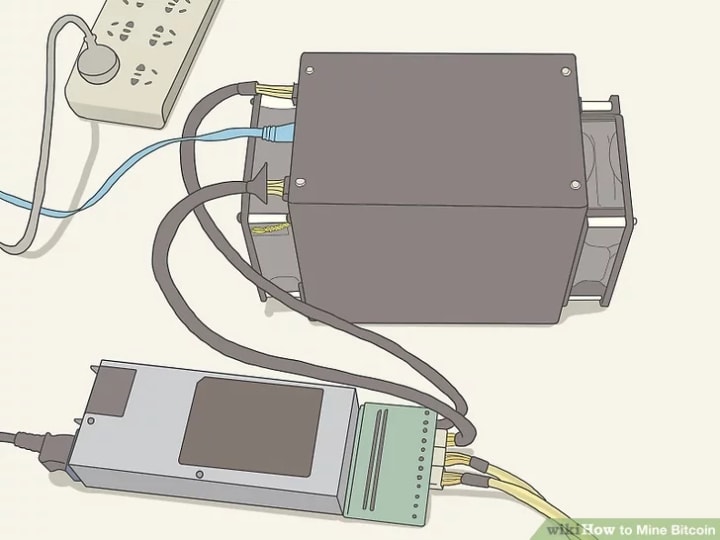 Connect your miner and boot it up
Connect your power supply to your ASIC miner, then connect your miner to your router. Use an ethernet cable to connect your miner – a wireless connection is not stable enough.[10]
Type your router's IP address in a web browser. This will take you to your router's admin page. Click on "Connected Devices" to find the IP address for your ASIC miner. Copy and paste the IP address for your ASIC miner into your web browser. This will enable you to configure your miner.
Tip: You can access your router and your ASIC miner from any computer or electronic device on the same network as your miner – even your smartphone. Make sure your network is protected by a firewall and a strong password.
About the Creator
A writer practicing in both prose and script. With a deep passion for film and screenwriting, I use this platform to publish all unique ideas and topics which I feel compelled to write about! True crime, sport, cinema history or so on.
Reader insights
Be the first to share your insights about this piece.
Add your insights