How to Invest When You Have No Money
Many people think it's impossible to invest when you have no money, but this is blatantly false. Here are some methods you might not be aware of.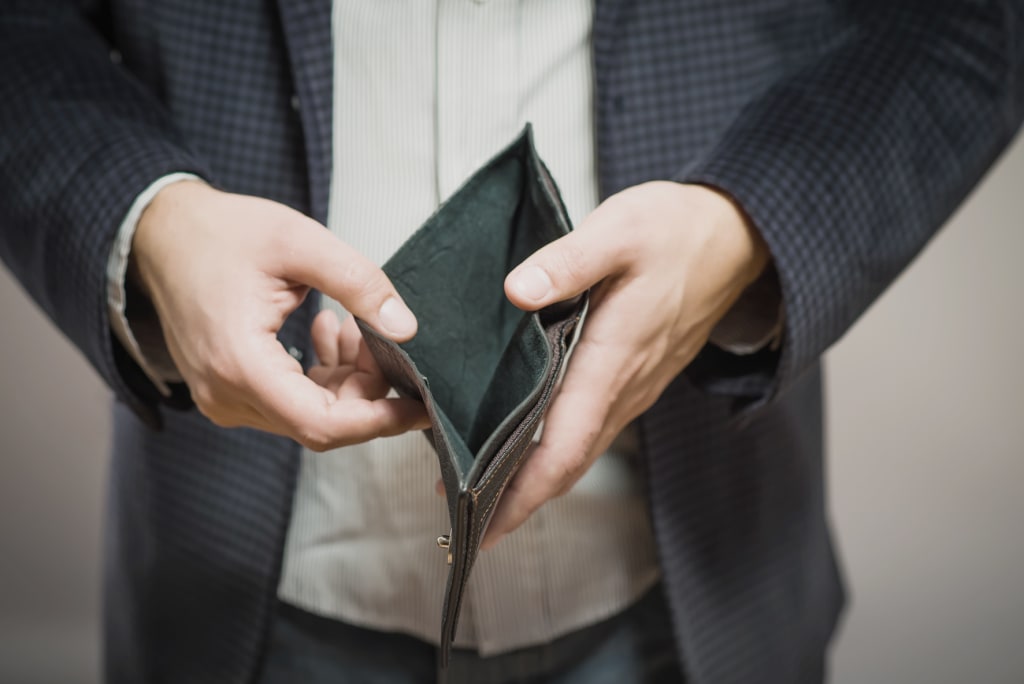 Investing is often seen as a "pay to play" type of game. It makes sense if you think about it. Our culture is one that tends to see the mainstream ways people make their money—such as investing in the stock market using savings from your job.
We're often told you have to spend money to make money, and if you're anything like many would-be investors, have also felt the chagrin of being told you can't afford to open up an investment account.
Believe it or not, it's possible to invest when you have no money of your own. Many people have made serious sums of money out of nothing. Here's how to do it in a way that will pay off in ways you never expected.
There are two ways you can invest, really. You can invest your time, or you can invest your money. If you choose to invest when you're broke, chances are that you are going to have to invest both time and effort to make cash.
Intellectual property is an excellent way to get passive income into your portfolio, primarily because you can make it yourself. Everything from making articles that get paid per view, to making songs that you license out to movies, to creating cool designs that can be put on tee shirts can fit in this category.
Get creative, and then get selling. Rinse, repeat.
Are you being underpaid at your job? Does your place of work refuse to offer retirement benefits of any sort? It may be time to consider looking for a job elsewhere, simply because you may be missing out on a massive chunk of retirement money by staying where you currently are.
A 401(k) is a business-run retirement investment that you can access once you hit retirement age. Chances are that you can probably find a company that offers similar pay with this retirement benefit. If you can land a job with a 401(k), by all means, take it.
Even if you don't have enough money to plunk down for a stock portfolio after you get a paycheck, the 401(k) benefits you'll reap will pay off hugely when you're older. It's a retirement account everyone needs.
Studies have shown that most of the wealthiest individuals in America got their gains from owning their own business. The cool thing about entrepreneurialism is that you don't have to have any money to start one and start making money.
Chris Guillebeau wrote an entire book on businesses that turned into six-figure companies capable of supporting families. The $100 Startup offers plenty of ideas for people who want to give owning their own business a try.
If you are dead-set on investing and creating a passive income, you may want to look into specialized loans for investment purposes. After all, it's always possible to invest when you have no money when the money you're spending isn't yours.
The most common type of investment that people choose to borrow money for is real estate. Hard money lenders are out there, and if you're just looking to flip a short sale, it's a smart way to make some easy cash without spending a dime of your own.
A functional investment group will have three things that will guide them to success: money, experience, and work ethic. Most investment groups have an abundance of money and experience, but do not have members who are willing to put in both work and money.
A very wise, networking-friendly way to invest with no money is to offer to be the worker in exchange for a cut of the profits. This can offer you both money and experience in the investment field of your choice.
While this can be a great way to make it big, due diligence is in order. Scammers exist who ask you to pay for the privilege to work. Also, it's important to get the guarantee on paper before you put your work hours in. There are unscrupulous, greedy people out there, you know!
The government has a very vested interest in creating real estate that is welcoming, functional, and also profitable. Good real estate draws higher income individuals, improves tax revenue, and also encourages business.
As a result, the government will often issue out Real Estate Investment Grants to groups or people who they feel will be able to create buildings and projects that benefit the community. If you have the connections necessary to fix and flip homes, this is a great way to invest.
Unless you are totally broke to the point of struggling to find ways to eat, chances are that you have one or two little vices that you could ditch in order to free up some extra cash. Investing in the stock market doesn't have to require hundreds of dollars anymore.
A lot of the best micro-investing apps on the market allow you to invest as little as $5 at a time in world-class stocks and ETFs. This is a great way to start investing in the stock market, or just invest when you have no money to spare for a fancy brokerage.
If you want to invest when you're broke, a good way to get the money is to help other people find the right investments for their portfolios.
That's precisely what bird dogs or "wholesalers" do in the real estate world. Similar names are given to people who connect private businesses with potential investors, too. When a sale is made, you get a cut of the home price. This can easily add up to a huge sum of money if you're lucky.
As with most other forms of money-free investments, this will take a lot of work. So, roll up your sleeves! You'll be working a lot!
There's something to be said about the importance of investing in yourself. If you are really not sure why you can't afford your bills, then you might need to find a new job. The amount of money you have to spend makes a huge difference in what kinds of investments you can do.
The easiest way to get a better job is to learn a new skill that's similar to the ones you already have. Once you get a bigger paycheck, more mainstream and alternative investments open up to you.
Many publicly-traded companies have specialized programs that allow long-term employees to gain stock options or company equity after a set amount of years. Companies like Ford have long been known to offer up options for hardworking employees.
If you need to invest when you have no money, make a point of trying to get paid to do so. By choosing the right job, you can easily get the investments you want without having to plunk down money you don't have.