Everything You Need To Know About Share and Intraday Trading
What is Share and Intraday Trading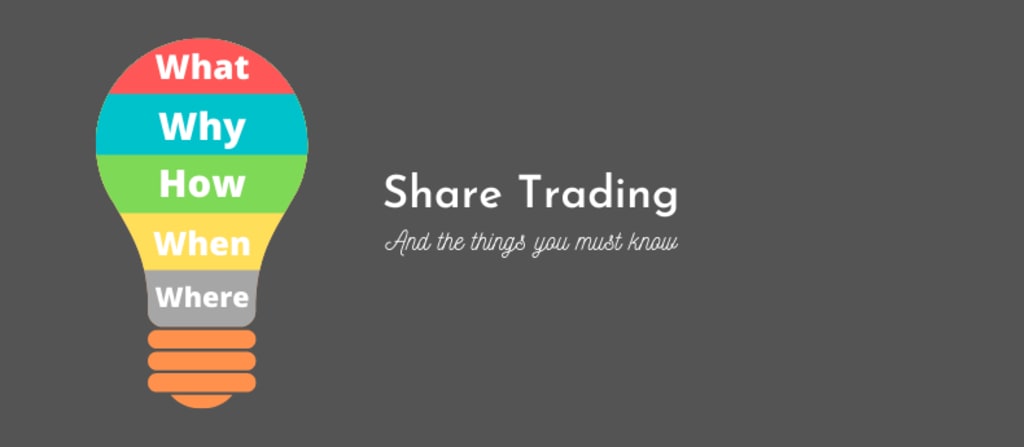 Speculative stock markets attract millions of people. A few take advantage of the full potential of the market. To master the stock market, master its basics instead of chasing hot tips without understanding how markets work. Invest adequate time in learning instead of throwing money without fundamental analysis.
How To Start Share Trading?
Share trading mainly happens at two main stock exchanges - NSE and BSE. It involves buying and selling of shares through Demat and Trading accounts. A trading account is used to place buying and selling orders in the stock market easily and conveniently. A Demat account allows investors to hold shares in the electronic format with safety. You will need to make a sound decision with which Brokerage firm you would like to go for online share trading.
Features and essential facilities offered by a brokerage firm:
Easy to operate Trading Platforms
Demat and Trading account facility
Flexible Brokerage Plans
Transparent Pricing
Better Leverage
Supportive call and trade centre
How much an investor should invest?
The thumb rule is - do not take higher leverage. Investments should not endanger savings. The financial risk tolerance determines how much should be invested. Diversification of investment portfolio minimizes losses in stock trading. The decisions of investment should be based on both financial and technical analysis.
Financial analysis using company reports helps to get an idea about the overall growth of the company and future share prices.
Technical analysis is about the historical movement of stock prices. Utilize historical data to make decisions about investment volume in the company.
Intraday Trading
Intraday trading or day trading involves the trading of stock on the same day of buying it without keeping it overnight. All positions must be settled and closed before the stock market closes. The normal trading time for the equity market in the Bombay Stock Exchange (BSE) and National Stock Exchange (NSE) is between 9:15 AM to 03:30 PM (Monday to Friday). Day trades are facilitated by the brokers with margin trading financing which allows them to buy the desired number of stocks with partial payment of total transaction value. Otherwise, they would require to pay the full amount of transaction value. Intraday trading has several features and benefits in the share market such as trading results on the same day, can get profits while the markets are going down, and intraday traders are not bound to take ownership of stock.
How to Select Stocks for Intraday Trading?
Volatility
Day traders should choose medium volatile stocks that tend to move at least 3% per day, as they make money with the price movements of stocks.
Liquidity
Speed and precise timing are the main focus in intraday trading strategies. Equities of small and mid-cap companies are the highly liquid stocks that can be traded in large volume without impacting the price. Highly liquid stocks make it easy to enter and exit the trades.
Stocks for Good Buying
A stock having good credibility investors and with a moderate to high correlation with benchmark indices is suggested to buy for intraday trading. Benchmark indices consist of top shares, so there is a high possibility of upward fluctuations most of the time, except for any economic deviation.
Entry and Exit Strategies
Even after picking up the best stock, following specific intraday strategies is necessary for intraday trading. Only then you are more likely to succeed.
One of these strategies is to follow the Current Intraday Trend. Trend shifts are dominant. During an uptrend, long positions are beneficial and during a downtrend, take short positions. Make at least one or two trades before Intraday trends shift.
What an intraday trader needs to remember is to follow your strategy and trading rules whatever the condition is. That's the only way to save your capital in the stock market.