Best Udemy Courses for Value Investors
Becoming a savvy market investor doesn't happen overnight. Udemy offers some of the best courses for value investors looking to learn how to make their money work for them.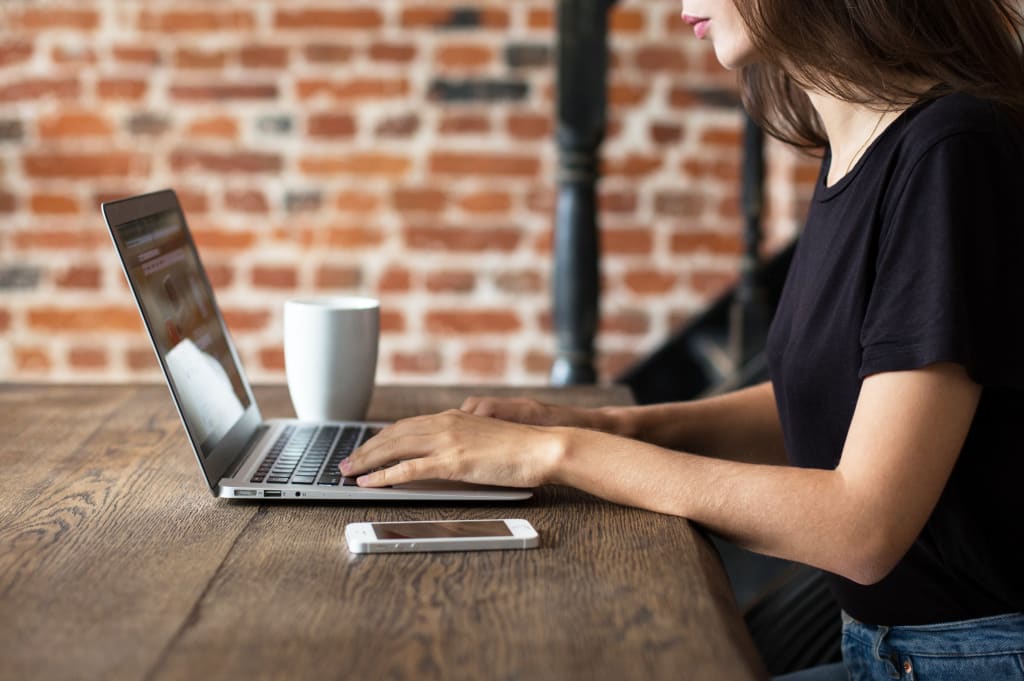 Udemy was founded on the premise that "the world's best teachers aren't always found in classrooms." They offer courses in a variety of topics and in over 50 different languages, so there's definitely something out there for everyone.
Udemy prides itself on being able to connect people to real world instructors, people who have experienced success beyond the theoretical realm of traditional classroom instruction. Their goal is to connect students with instructors from all over the world who can educate them on aspects of business that have proven to work.
Udemy wants to see these students gain the necessary skills to help them make significant changes to their lives. The founder of Udemy, Eren Bali, was able to educate himself through online avenues, and wants to be able to share his experiences with the rest of the world. That's why he created Udemy.
One of the many niches they cover is courses for value investors. Their teachers are successful investors and investing experts who have made money in the stock market and other investment avenues, and they're there to help you.
This course is Udemy's course that's marketed as a step-by-step program to help people interested in investing in the stock market start their financial journey. This course will give students some hands-on training in finding growth stocks where they can invest their money.
This course is based off the ways to invest like Warren Buffet, considered one of the most successful investors in the world. The course will give you an overview of value growth investing, and help you to identify companies that are going to be a solid investment option. It will teach you how to download financial data into a spreadsheet that you can use to make solid investment choices.
This course will help you learn how to analyze long term investments by using "leverage to accelerate gain without adding risk." You will learn how to pick your specific investments, and figure out your own personal investing strategies. You will also learn about the concept of leverage, and how it can work to your benefit with very little risk to you.
This course is all about building an investment portfolio that's going to make you money. You'll learn how to seek out solid companies with a history of getting dividends for their investors. This is one of the most popular courses for value investors because of the amount of success students of this course have reported. This is the course to help you with many of your investment decisions, and has been proven to work.
This is the beginner's investor course offered by Udemy. This is the one that is geared towards people with little to no knowledge of how to invest, and is a must for anyone looking for good courses for value investors. This will help you learn the ins and outs of the stock market, and help you to determine what investments might work best for you.
The Ultimate Dividend Investing course is geared towards helping you to build a solid investment portfolio. You'll learn how to research and find companies with a history of paying out dividends to their investors, how to use those dividends to build your portfolio, and make them work to your benefit.
Another of the dividend investing courses, this is the one that is geared to helping you build a retirement portfolio from a passive income. This is about growing your portfolio with the eye on using the money invested with dividend stocks to fund your retirement. These are long term investments that will pay off much more in the long run than trying to find the next stock for quick money now. This is a main strategy of Warren Buffet, and one that he recommends.
This course is the overview of how to make dividend investing work for you. This is the dividend investing course that they hope will give you the tools necessary to grow your portfolio enough to replace and exceed your current salary. This is the course for those people who want to become full time investors and free up their time to pursue something more worthwhile than their typical 9-5. The course teaches you how to screen for new and quality dividend companies, as well as monitor your own returns.
This is the course for value investors looking to make it big without a whole lot of risk. This course for value investors is one that will teach you what to look for with regard to the financial well-being of companies. You'll learn fundamental investing strategies in order to become a retail investor and help you make some fairly significant profit from your investments. You will also be taught how to analyze a company and see if it is one that is projected to grow and be profitable. A beginner's guide on how to value stocks has never been easier to learn.
This is the complete course for people looking to learn how to invest like Ben Graham. You'll have case studies to look at that help you understand the techniques savvy investors use to double their profits by trading stocks. These are the techniques that many investors have been using to double their initial investments while still minimizing the total risk to their investment portfolio.
This offering is over 11 hours of instruction for those of you looking for some more comprehensive courses for value investors. This is the course for anyone looking to learn how to invest in the stock market. The course is taught by an investor who started with almost nothing and created a portfolio worth over a million dollars. This will take you through everything you need to know, from evaluating stocks to analyzing market data, , and is largely considered one of the best courses about trading stocks on Udemy.
Regardless of your investing needs, Udemy has plenty of courses for value investors looking to build a quality portfolio and make some good money investing. Regardless of your investment goals, one or more of these courses is sure to fit your educational needs.

The company's proprietary, patented software controls electric motor coils through individual coil switching Exro centered on realizing at least eight commercial deals this year for its innovative technology

Real estate investments are among the best investments every human being has made so far. This has also been one of the most significant long-term investments ever made. It is thus important to have a look at the latest trends in the market and at what the future holds as well. This will help people choose the best location for future investments in real estate.

As both a real estate investor and a real estate investor educator, I've heard the same question repeated endlessly since the coronavirus pandemic exploded: "Should I buy real estate during COVID-19?"

American Millennials have the impossible task of saving the world from Trump, climate change, and obnoxious editorials written by Baby Boomers. And they're doing it while in debt, living at home, and under the ever present anxiety that their futures are going to be spent both literally under-water because of rising sea levels, and figuratively because of whatever the next entirely preventable economic crisis will be.

The technology is primarily promoted as an imaging device for bladder cancer but has the potential to expand to other endoscopic procedures including laparoscopic, colorectal and thoracic Bladder cancer is the sixth most prevalent cancer in the United States, with 600,000 people fearing recurrence The global market for bladder cancer is estimated to grow to an estimated $4.71 billion by 2026