10 Signs an Investment Platform Won't Work for You
Investing is not a one and done kind of thing, so you need an investment platform that can serve you seamlessly over the next couple of years. With that being said, there are plenty of things you need to know that indicate an investment platform won't work for you.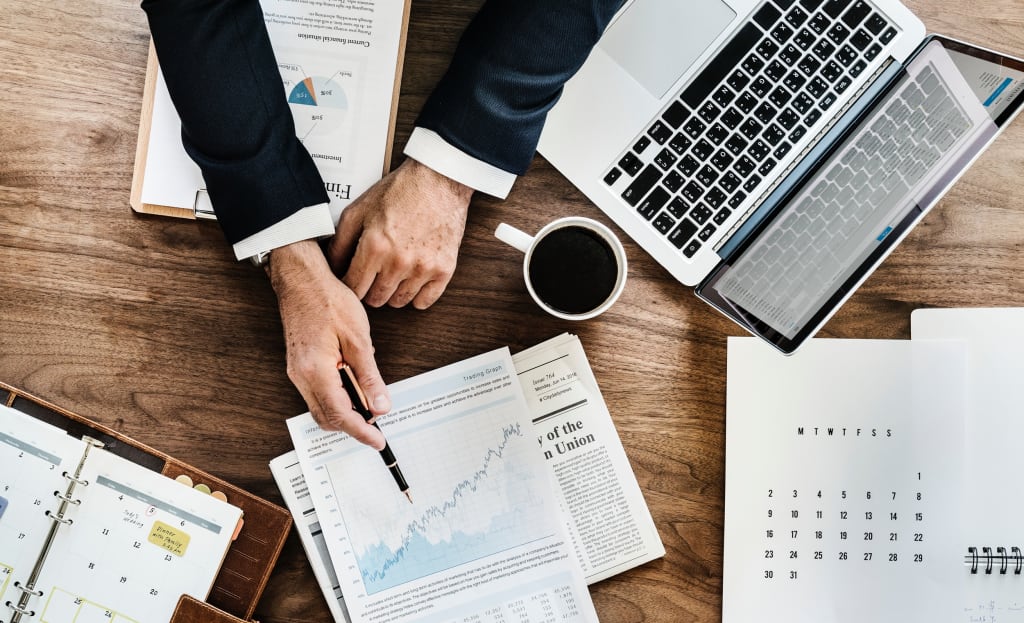 Failure to pick the best investment platform could result in your funds getting eaten away by outrageous trading charges, exit penalties, and admin fees. Regardless of whether you're a first time investor or an individual stockholder looking to streamline their shares and funds in the stock market, choosing the right investment platform is the most important first step.
Before you dive right in and start selecting stocks, you first need to pick an investment platform. This may sound like a minor decision, but making a slight mistake or wrong choice could cost you hundreds of thousands of dollars a year, which could ultimately eat into all of your returns from potential investments.
To help you get started, you will need to know if an investment platform won't work for you. Let us begin by understanding what investment platforms are.
What is an investment platform?
An investment platform is basically an online, full service marketplace that allows investors to purchase different financial products, and can often streamline the procedure of investing in funds. Investors use investment platforms to:
Review different funds
Hold funds
Monitor their funds' performance
Sell funds
Manage their investment portfolios
In addition to that, financial advisers and wealth managers can also use these platforms to make sure your investments are held in one place.
Platforms have become extremely popular in the last couple of years since they are a tax efficient way to hold one's investments. It is easy to access a wide funds range, which are offered at discounted rates most of the time. That said, note that funds offered vary depending on the provider.
Investors also enjoy the convenience of handling multiple financial products under the same roof because most investment platforms permit you to hold a Self-Invested Personal Pension (SIPP), General Investment Account (GIA), and Individual Savings Account (ISA) at the same time.
Having online access with a singular investment platform permits you to monitor and view the progress of your investments at any given time. Depending on the investment platform you pick, this could also imply you can quickly make potential adjustments in line with current market changes.
So, how do you rule out investment platforms that won't work for you?
It doesn't fit or meet your investing goals.
If you're not a seasoned investor, picking a platform will clearly seem overwhelming. It shouldn't be though. A good way to begin your search and rule out those that won't work for you is to think about the kind of investor you aim to be.
Are you willing to trade funds (buy or sell) on a monthly and weekly basis? Or do you prefer the long term approach, where you sit back, relax, and make changes less often; perhaps once or twice a year?
Platforms' pricing structures differ widely across the market, so this is not a decision you should take lightly. Note that some service providers provide ongoing fund-dealing charges, whereas others charge you up to $15 every time you execute a trade.
Most platforms charge investors a constant admin fee, which is usually a percentage of your total investment, but others will charge you a flat fee on an annual or monthly basis. As you can see, understanding the type of investor you would like to be will help you easily identify investment platforms that won't work for you.
Beside fund dealing charges, investment platforms also charge an exit fee if you opt to switch your Individual Savings Account to a different type of account. Some investment funds are costly, whereas some platforms don't charge any exit fees.
There are too many freebies and not enough perks.
It seems like free gift scams are all over the internet nowadays, but that doesn't mean we all don't all like receiving stuff for free. You ought to be vigilant when picking offers to sign up for because a scam will end up costing you more than you bargained for.
If you've noticed, most investment platforms will offer freebies and bonuses to lure you into creating an account; a great way for the investment platform to make extra cash in the long run. However, you have to make sure you do not miss out by choosing a platform that charges higher, ongoing fees, simply because it gave you an alluring sign up bonus.
The bottom line, too many freebies are a sign the investment platform won't work for you, so be mindful; this is one of the biggest mistakes people make with their money when investing.
They don't offer the right support.
Price and free gifts are not the only things you need to look at when finding investment platforms that won't work for you. You also need to think about how the brokerage firm will help you attain success as a new investor.
Accounts like Hargreaves Lansdown provide a bundle of info on the fundamentals of investing, as well as lists of endorsed funds. Trust me! This information will come in extremely handy down the line.
Other platforms; such as Interactive Investor, TD Ameritrade, and AJ Bell; provide more detailed notes on all recommended funds. This means they might be more suited for seasoned investors compared to ones that will help walk newbie investors through all the intricacies of investing.
They are not up with the times.
Technology also plays a huge part since some accounts offer mobile applications, whereas others only offer users website access. Most investment platforms nowadays build their own investing applications, and there are lots of reasons why you should only invest in such platforms.
For starters, we are in a digital era, and if an investment platform does not bother to investing in apps for day traders, let's say, then it implies it's lagging behind its competitors. Your financial advisor may not tell you this, but picking a platform without a mobile application could make you miss out on lots of huge market opportunities in the long run.
You cannot manage all your accounts in one place.
Recall that usually, you can only open and subscribe to one share and stock ISA in each tax year, but you're allowed to hold manifold ISAs after the tax year has passed.
If you do not keep your investment funds in a tax wrapper, you can own as many investment accounts as you wish at any given time. Having said that, if you do plan on having multiple holdings, it makes both practical and financial sense to keep them in one account. Some investment platforms charge a lower fee, depending on your investment's size.
This is, of course, not always the case, so check with the provider you pick before investing your hard earned cash.
The investment platform is too complex.
If you're new to the realm of investing, then you obviously need to choose an investment platform that is user-friendly. Trying to invest using a complex platform you cannot operate well will only result in execution mistakes; which, could ultimately wipe out your trading account balance.
The good news is, most investment platforms allow new users to sign up for free trial sessions, so start with one of those to confirm whether or not that particular investment platform won't work for you.
If you're still head over heels in love with the platform after the free trial, then feel free to invest your hard earned greenbacks.
Your funds are not secure.
One of the first things you should check prior to choosing an investment platform is its fund security. If you're going to invest your cash then you want to ensure there is a guarantee that the amount will be safe.
One sign of an investment platform with good security is the "Second Factor Authentication." This authentication is when an investment platform asks you a security question (besides the username and password) before you can perform certain requests, such as changing personal details or withdrawing money.
The investment platform does not offer you enough.
With hundreds of thousands of funds available, some investment platforms will not feature funds you desire. So, if you would like to expand your trading portfolio with mutual funds, for instance, then first check with your preferred investment platform prior to signing up or depositing any amount.
To do this, grab the mutual fund's ISIN code from the provider's site, and type it into the platform's search button to ensure it is available. If you cannot find your desired stock, then it's a clear sign that the investment platform won't work for you.
Note that most US investment platforms offer ETFs listed on the New York Stock Exchange and NASDAQ. If you would like to trade, let's say, UK listed ETFs, then call the platform customer service directly and ask if they're available. If you're still asking, "What is an ETF?" though, you might want to look into a platform with more support from financial advisors.
It's a pain to deposit and withdraw funds.
Review the platform's ease of depositing and withdrawing funds. This is particularly essential if you are investing your savings to supplement your regular income.
It is crucial that you know how easy it is to transfer money in and out of your brokerage account into your primary savings account. If you intend to use a more "set it and forget it" stratagem, being able to withdraw funds quickly may not be a big concern to you.
Nonetheless, note that life tends to throw us things we do not expect, so you ought to be ready for these instances in case that happens.
Other investors hate the platform.
When considering the details about when an investment platform won't work for you, check out what other investors have to say about the account. Purchasing advice and customer reviews have become extremely valuable in the realm of investing.
Without a doubt, we all want to buy services that other investors have acquired and had an enjoyable experience with. Through reading these reviews, we're basically gaining that "tangible" impression of seeing and using the platform ourselves; although through someone else's eyes.
If most client feedbacks on an investment platform are negative, run in the opposite direction. Don't waste your time and resources investing in such platforms, lest you risk laying waste to all your savings in the future.
personal finance
Aspiring young money millionaire. Always strive and prosper. Get rich or die trying.
Receive stories by Roland Barnes in

your feed