Best Apps for Day Traders
If you want to start day trading for a limit, you might want to download some of the best apps for day traders sooner rather than later.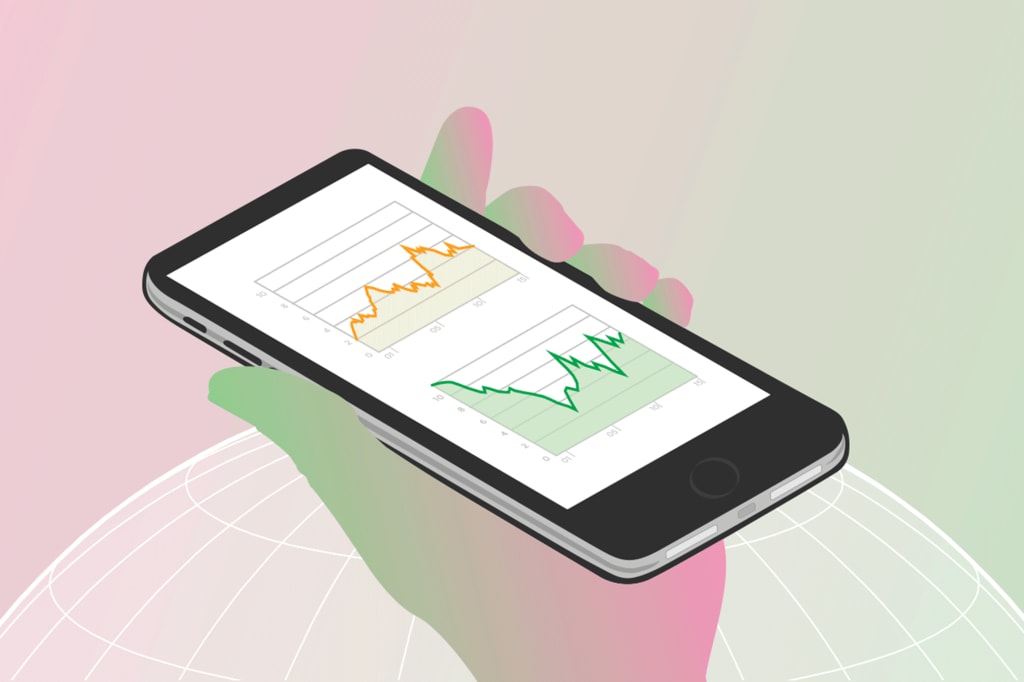 Day traders are some of the most hardcore investors out there, and when it comes to trading, it can be a seriously hard endeavor to find tools that actually work with this kind of profit model. Most day traders, particularly when it comes to traditional routes, tend to prefer sitting at a computer when they decide to make their trades.
Times are changing, and now, day traders can make money on the go by just toting their mobile phones. All you need to do to join their ranks is have enough capital and download one of the best apps for day traders on the market—such as the prime picks below.
If you're not totally sold on day trading, but might want to give it a go, Robinhood will reign supreme as far as choices go. It's easy to use, allows day trading for a fee, and even allows you to trade on margin.
However, this is not one of the best apps for day traders that try to time the market; timing on this app can be sluggish, which will cause you to buy or sell at a different price than anticipated. To get the best returns, you should do limit purchases and sales.
It's also worth pointing out that Robinhood was called one of the best investing apps for beginners. So, even if you're not into day trading, it's a great choice to look into.
Experienced traders will already have a trading account open—but that deosn't necessarily mean they'll get all the alerts they need. Stock Market Trackers and Alerts is one of the best apps for day traders who want to keep tabs on every little movement their stocks make.
This one alerts your phone and also drops email alerts into your inbox. Buying, selling, and other specialized signals will help guide you to better profits than ever before.
With day trading, time is often the key factor that will determine whether or not you will make a huge profit. Seeing all the stats in realtime and having all the charts you need on deck is crucial.
Right now, TradeStation is considered to be one of the best trading platforms for serious day traders by The Simple Dollar. This platform beat out Merrill Lynch, TD Ameritrade, and others due to its highly evolved tech.
TradeStation Mobile has tons of tools and lightning-fast trades. This means great things for traders, and in turn, qualifies this as one of the best apps for day traders who mean serious business. Fees might be a bit high, but trust us, it's worth it.
Interactive Brokers, also known as IBKR, is one of the best apps for day traders with big budgets who want to deal with low fees. Low fees, low commissions, real-time updates, and a robotic trader that allows you to make your trades as naturally as possible are what make this great.
Unsurprisingly, Stockbrokers.com rated this app as the "Best in Class" due to its amazing amenities. Other magazines, including ones like Barron's, seem to agree.
Not all stock trades that day traders do involve rapid-fire trades. That's why TD Ameritrade Mobile, by your folks at TD Bank, tends to be such a favorite with traders of all sorts. It can connect to your bank account, has all the charts of a classic day trader app, and also offers low fees.
That being said, if you are doing very large trades, you may find a better option with IBKR. However, for small day traders who want convenience and an all-in-one app, this remains one of the best apps for day traders.
If you're looking for seriously in-depth, real-time data that is highly interactive and allows you to test things properly, then look no further than Stock Master. It has every tool under the sun to help you make the best stock market trades of all time.
It has interactive charts, gives you the ability to backtest trading concepts, and even has a professional stock screener. Widely regarded as one of the best apps for day traders who want to play with numbers before playing the market, Stock Master is a must-see.
Seeking Alphais one of the best sites to go to when you're trying to learn how to better your trading strategy. It's got epic news, strategy write-ups from major stock market thought leaders, and not to mention worldly advice for anyone who wants to learn the ropes.
The Seeking Alpha Portfolio app takes things a step further by allowing you to have live portfolio updates, news on your favorite stocks, as well as trading tips. Is it really that surprising that it's considered one of the best apps for day traders, all things considered? Not really.
Specialty publication DayTradeTheWorld has called the entire MetaTrader franchise one of the best for day traders. Admittedly, this is actually one of the only apps that FOREX day traders can use to better their portfolios and trade wisely.
MetaTrader 5 goes beyond day trading stocks and allows you to branch out into FOREX and futures if you so choose. It's one of the only apps that gives you that much flexibility and that many tools in a single package. What's most impressive, though, is the fact that it's free of charge.
Make no mistake about it, this online broker packs a serious punch.
Not everyone will have the money or readiness to figure out day trading on their own. For would-be day traders that don't want to risk their only $100,000 on the market, there's TradeHero. It's one of the best apps for day traders who aren't ready for the real deal yet.
This simulated stock exchange app allows you to work your day trading skills on the stock market without worrying about having a major loss in money you can't afford to lose. Needless to say, it's a great way to learn day trading—or just gear yourself up to start trading on the stock market.
Bloomberg has been one of the best magazines for investors and day traders alike—and now, they also have created one of the best apps for day traders who want to keep abreast of the news, their portfolio, and new stocks that just hit the market.
If you love live updates about the goings-on in Wall Street, Bloomberg will definitely help you out. After all, it's the app traders trust in when they need cutting-edge market news.
About the Creator
Ossiana Tepfenhart is a writer based out of New Jersey. This is her work account. She loves gifts and tips, so if you like something, tip her!
Reader insights
Be the first to share your insights about this piece.
Add your insights