A Dive Into Stock Market Investing
My Investing Journey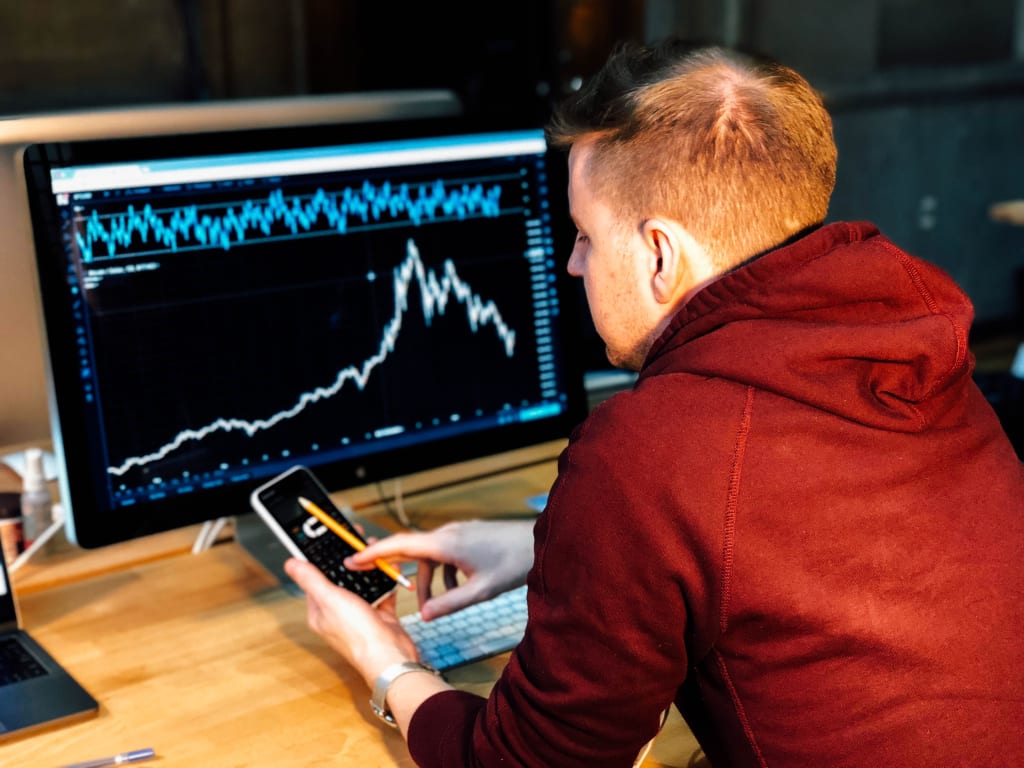 It all started the summer of 2017. As many people do,while scrolling through YouTube and i came across a video about investing in the stock market. The video heavily glorified the market and overly advertised the fantasy of getting rich quick. As a recent High School graduate with no intention of attending college i immediately became interested. I began to dive more into to the YouTube universe. Watching many Stock Market "gurus'' and Virtual Mentors. A few caught my eye like Ricky Gutierrez , Jeremy From Financial Education and others. Quickly understanding the basics of investing in the stock market i wanted to know more. I decided to study from the legend Warren Buffet. In doing so, i came across The Intelligent Investor by Benjamin Graham. With all that knowledge i consumed my clueless 17 year old self was optimistic.
After a 11 months of studying the market i decided to take action and open a Brokerage Account. I researched plenty of Brokerage Firms however like all appeared to have some sort of fee. However the was another option fee free Robinhood. Anyone who learned about the Stock Market from YouTube University has seen Multiple videos about Robinhood. Whether the reviews were good or bad Robinhood was ideal for the "broke" or "cheap" investor who didn't have thousands of dollars to start investing with. At the time i was making $11 an hour with $2,000 in my savings account. And like a kid in a candy store i had formulated a long unrealistic list of stocks i wanted to buy. Then reality hit restricting me from putting all my funds into the market. Despite the financial obstacles i opened my Robinhood Account having 6 stocks in my portfolio. I purchased AT&T (T), Bank of America (BAC), General Motors (GM),Ford (F), Blue Apron (APRN) and Sprint (S) was gifted to me by Robinhood for opening my Account. It was a official I could finally call myself a Stock Market Investor.
Neglecting everything i was learning i did not research stocks before buying. I only picked what was popular and didn't develop an educated opinion. Selecting a few high priced stocks that i hoped could generate a dividend income. While building my portfolio APRN/ Blue Apron stock price was dropping everyday. I purchased about 15 shares while the stock tend to fluctuate from a $1.00 or lower . Yet i was persistent ignoring what the news articles were saying i was not going to sell my shares. While APRN was bring me down i began investing into Real Estate Investment Trust. I was filled with excitement assuming i was on the right path. However i started to feel the pressure APRN had fell to nearly 60 cent i then sold all my shares. A decision i would later regret.
Now, It's January 2020 and my primary Brokerage Account is TD Ameritrade. Never enrolled into a college and still no where near financially stable. Nor do i work a 9 to 5 job instead i have decide to pursue a entrepreneurial endeavor. My Stock portfolio is small and i only increase the shares of the stock i own. I consider my knowledge on the Stock Market some where between Beginner and Intermediate. I continue to make mistakes and neglect my teachings sometimes. Although i am in this for the long haul. My intentions are to generate wealth and passive income. To invest into more than just the market but actual Real Estate and more. My intention is to inform others that are like me who are in the same situation i was. Now i have decided to record my investing and business journey. Discussing my accomplishments and failures. This is only the Beginning.