10 Best Investing Books for Teens
Reading the best investing books for teens will bring you one step closer to becoming a millionaire while you're young enough to enjoy it.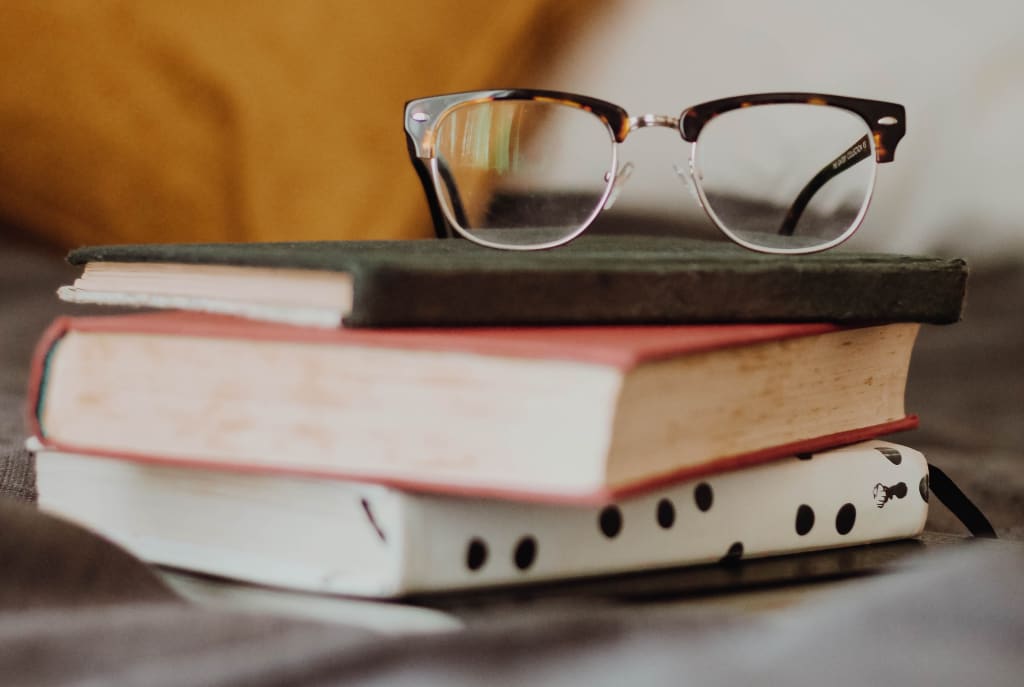 Today's teens are expected to know what they want to do with the rest of their lives by the time they graduate high school. Consequently, many strive for the highest paying job possible. But this doesn't have to be the case. If we teach teens to invest early, they can build enough of a nest egg before adult life kicks into full gear that they'll be more comfortable choosing a career for passion rather than income. Whether you're a teen looking to get started early or an adult striving to guide someone younger in your life, the best investing books for teens can help any up-and-coming investor take their allowance and turn it into long-term gains.
The planning that goes into personal finance is an ongoing process involving examining all existing resources you have, developing a plan to use them, and systematically implementing the plan to achieve your goals financially. While young adults hold a great amount of spending power, many of them lack the financial knowledge necessary to manage their money wisely, thus being broke all the time and being too financially dependent off others. The Complete Guide to Personal Finance for Teenagers and College Students is the revised second edition of the series, and it is very reliable and relevant in terms of helping young adults learn how to invest their money, where to invest their money, and how to properly spend/save money before entering the professional workforce. This is a top 10 book for personal finance for teens and young adults if they are very interested in becoming a young financial guru.
Many people wonder why more practical things and specific life skills aren't taught in high schools. One of these things would include how to properly manage your money as a young adult with the way our economy works. This book is the solution to this problem. It gives you 99 personal money management principles to live by that are very helpful for teens trying to invest in their future at a young age. If you fall into this category and want to be smart with your money or know someone who is, then this is the book for you or the adolescents in your family.
Are you a young adult in high school or college with a schedule too busy to get a job? Are you a college student who can't find a job at or by your school, and have to rely on the measly scraps of money that your family has graced you with week by week? Well, with the second edition of How to Manage Your Money When You Don't Have Any, you can learn how to manage the very little money that you do have, and learn how to come up with different ways to spend the least amount of money on food as possible (all without eating Ramen noodles every day). As someone who's been in college and experienced the financial woes that can come while being a full-time student, if you feel like you are headed down that path, then I highly recommend this book for you.
If you're the kid that sees the success of your parents and you want to emulate that to a higher level, then this is the book to invest in. The same thing goes for young adults whose parents may not have huge professional success and want to be able to go above and beyond in order to be the breadwinner of the family so as to provide for their loved ones. Trying and failing on your own for the first time can be very exhilarating, but with the predatory nature our economy that can exist at times for people in their early twenties, it is also dangerous. How to Be Richer, Smarter, and Better-Looking Than Your Parents is the guide you need to be able to avoid this early life crisis. Zach Bissonnette is the 23-year-old author of this book, and has been there and done that before already. He offers clever insights on everything related to personal finance, from job hunting to buying a car to saving for retirement. If you read this book, you will give yourself a better foundation for a secure, stable, and happy life.
Very similar to the previous book, this book gives you a guide to "out-do" your parents in terms of professional success. The Motley Fool is a multimedia financial services company that has made investing fun and easy for millions of people since it was founded in 1993. So, with their success in helping people properly invest financially all across the country, why not spread the love then to teenagers and give them the knowledge necessary to make wise money management decisions? Now, with this investing guide for teens, they have done just that. This book is getting released before Christmas time, so this is a good Christmas present and wintertime read for college kids over their semester break.
Parents: Are your kids getting older on you quicker than you've ever thought they would, and do you need to start the grown-up conversation of going out into the real world and managing their own finances? If so, then this book is a great place to start with in order to give them very important information on how to get the process started. This concise and comprehensive book is written specifically for teenagers, and is full of valuable information collected from financial experts. It includes essential tips to help teens avoid "awkward money moments" in their life. By starting up the conversation with the help of the information in Official Money Guide for Teenagers, you will help your children form good financial habits that will serve them well the rest of their lives.
If you are a young adult on the grind and want to become the next Warren Buffet, then The Millionaire Next Door: The Surprising Secrets of America's Wealthy is the book for you. Many young adults want to become the next Warren Buffet, Steve Jobs, or Bill Gates, but we didn't always have the correct outlet of information to instruct us how. However, we do now with this book. This bestseller identifies seven common traits that show up again and again among those who have accumulated a great amount of wealth. This is a great Christmas gift, and a great read for your child to become a financial wizard in the real world.
Many people have thought that the time to plan your future financially and to start investing in stocks and other areas should come once you are at least 18, or when you are out of college with a full-time job. Now, that thought can be put to rest, all thanks to Timothy Olsen. Olsen bought his first stock at the age of 8, and has since capitalized off that decision. Now, he currently has a quite impressive stock portfolio at only 13 years old, and is the author of his own book. The Teenage Investor: How to Start Early, Invest Often & Build Wealth comes straight from the perspective of a teenager looking to increase his personal finance properly; so if you're a teenager looking to follow in his footsteps, this is one of the best stock market books for kids.
Do you want to become one of the richest kids in America, or at least know how the richest kids in America became rich? With this book, now you can do just that. In The Richest Kids in America, you'll meet some amazing entrepreneurial superstars who are wasting no time living their dreams and making a big difference doing it. Let's be honest, we've all heard about the five year old on a mission to teach kids the value of saving and investing their money at a young age already; and with this book, you'll also learn about the key principles that catapulted each of these incredible young entrepreneurs to success. They've shared their stories to inspire you, teach you, show you that your own opportunities are endless, and how these same principles will lead you to a life of ultimate fulfillment.
Are you trying to start investing today, but only have a little bit of money to do so? Do you want to take that $20 in your bank account and turn it into $1,000? If so, How to Turn $100 into $1,000,000: Earn! Save! Invest! will teach you how to do just that. From the creators of Biz Kid$ and Bill Nye the Science Guy, this comprehensive guide for kids has a humorous and informative voice that helps engage young readers. It is packed with lively illustrations to make difficult concepts easy to understand—all as a way of building financial literacy, good decision-making, and the appreciation of a hard-earned dollar. If you're looking for a last-minute Christmas gift and want your get-rich-quick kids to read more, investing books for teens are a good, informative start for them, and none moreso than this one.
About the Creator
Just another 20 something trying to break the glass ceiling one blazer at a time. Get your own coffee...
Reader insights
Be the first to share your insights about this piece.
Add your insights