Why Are We Facing a Labor Supply Shortage?
Short Answer: Multiple Factors are At Play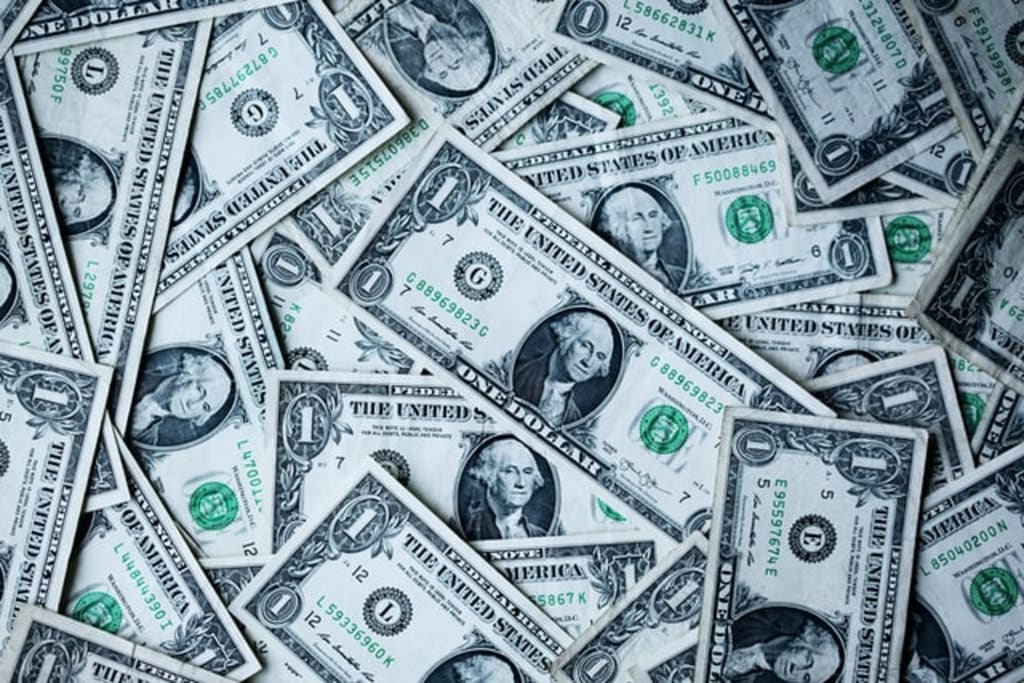 Photo by Sharon McCutcheon on Unsplash.com
There are many reasons but let's focus on the top ones.
The shutdown of the U.S. economy with lots of stimulus gave workers time to think about what they liked, and disliked about their jobs. The top sector most negatively impacted during the Covid-19 pandemic was Leisure and Hospitality (L&H).
At present, we are 4.97 million Non-Farm Payroll jobs short of where we were before the Covid-19 pandemic. Out of this shortfall, the L&H sector accounts for 32% of the shortfall even though it made up just 10% of U.S. Non-Farm Payrolls before the pandemic began!
Are wages unattractive in this sector?
No, the national average hourly earnings for all jobs is rising by 4.6% (YOY%) compared to a rise of 12.9% for the L&H sector. In economics, the "substitution effect," tells us that as wages rise, workers tend to increase their labor participation which is not happening.
In contrast, the income effect predicts that with higher wages, workers will tend to demand more leisure activity to take time to enjoy their higher wages. However, we are not seeing this as many individuals in the L&H sector went to the other extreme and simply refused to return to work.
What other factors are at play?
Some blamed the enhanced unemployment benefits. But those benefits have expired, and the latest Bureau of Labor Statistics (BLS) JOLTS Survey (released on Oct. 12, 2021) reveals that as of August 2021, the U.S. had 10.4 million Job Openings compared to 8.4 million people that were unemployed in that same month. And although, the number of unemployed dropped to 7.7 million in Sept. 2021, the figure remained at an unbelievably high level!
Skills Mismatch:
There may also be a large mismatch of skills as some workers that previously worked in the L&H sector appear to be avoiding this sector even though they may not have the correct skills to work in other sectors.
Let us hope that they are being retrained to work in the sectors of their choice so that we can make further progress on the labor front!
Covid-19 continues to impact the supply of labor as the BLS revealed in that in Sept. 2021, 107,000 individuals reported that they were not looking for work due to Covid-19 related issues. That includes fears of contracting the virus, a lack of child care associated with the elimination of child care slots or the thousands of schools that were closed due a Covid-19 flareup or staying at home to take care of family members who may have contacted the virus.
Not surprisingly, the Federal Reserve has reported that as many as 2.6 million workers may have retired during the pandemic. That is much higher than the trend number of retirees one should have expected during this period. No one should be surprised to learn that the impact of Covid-19 may have encouraged some individuals to retire early.
Other Reasons:
Some workers have simply decided that after staying at home for over a year when the economy was shut down, they no longer want to work in the L&H sector. I worked in the fast-food sector and also in a janitorial position during my younger years, and I fully understand why some workers may have decided that they no longer want to work in this sector.
One Solution:
We should rely on technology to automate some of the unpleasant tasks that these workers performed daily to make the L&H sector attractive again.
Until we do this, many L&H workers will simply continue to shun this important sector and prevent the full recovery of U.S. labor markets.
So let's hope the the technology sector comes to the rescue to help make the L&H sector more attractive to workers waiting to return to work!
controversies
Chan Economics LLC, Public Speaker
Chief Global Economist & Public Speaker JPM Chase ('94-'19).
Senior Economist Barclays ('91-'94)
Economist, NY Federal Reserve ('89-'91)
Econ. Prof. (Univ. of Dayton, '86-'89)
Ph.D. Economics