Welcome to Caerdydd
Proud land of Wales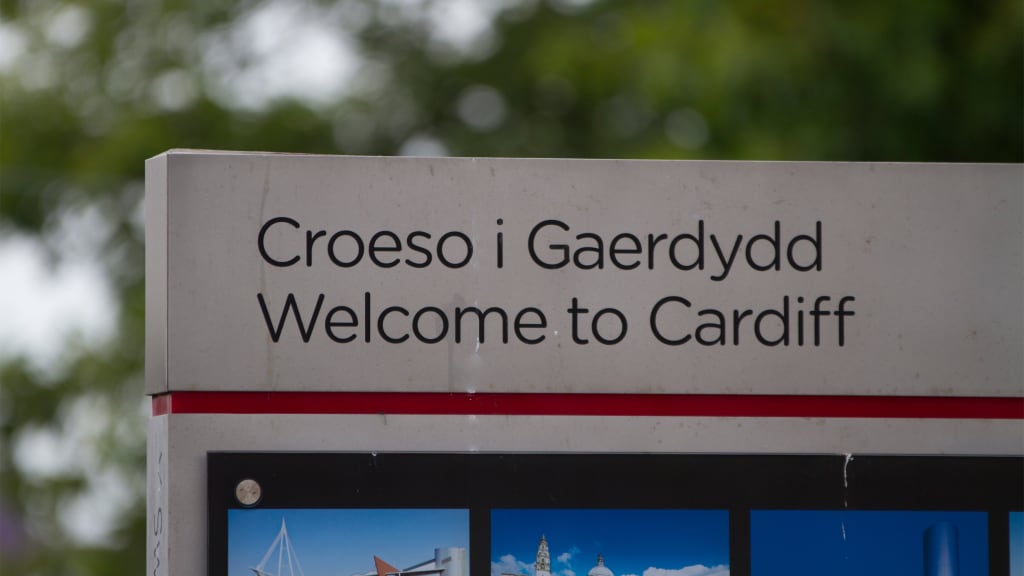 Welcome to Caerdydd!
It's hard to fight for a free and independent Wales. Our wonderful land of rolling hills and mountains is classed as a principality rather than a fully fledged country. Our resources were plundered by our neighbour, England for over 200 years. The capital city Cardiff, or Caerdydd in native Welsh, was only a small village 200 years ago. The Industrial Revolution came and went and left us with a population of 350 thousand plus ethnically mixed proud Welsh folk.
Because of our history of coal mines and metalworks, Wales has a history of voting for the UK Labour Party. In the 1980's and 90's the UK Conservative Party, led by Margaret Thatcher, systematically destroyed Welsh Industry and left large swathes of our land without work and starving. Since then the Welsh have seemed to yield to their colonial English masters.
There is little call for independence, with most Welsh people saying that we couldn't afford to support ourselves, they seem to dismiss the reasons behind our poverty. It is my honest belief that without independence the English will keep us poor. I don't mean the average English person who more often than not live very similar lives to our own, but rather their rulers. The English establishment have always acted in this way towards us. The English banned our language, they tolled our roads, they beat us in battle, they beat our spirits down, and now the proud Welsh seem to accept sitting in mighty England's pocket.
Sure, we have have benefited from the arrangements. The British Empire brought many fruits. but it has also brought us many bad times and foreign enemies. An independent Wales would not have joined the American crusade which was Iraq and Afghanistan. We are not a people who make enemies easily. We are a friendly nation, often welcoming, though we haven't had the same level of immigration as the English, so tensions are not spent with anyone of another country.
Hundreds of years of occupation has caused resentment to be handed down from generation to generation. But for the time being that resentment lies dormant whilst the Brexit volcano erupts around us. The UK is in turmoil and it breaks my heart to see my fellow Welsh men and women giving up on the hope of a better country. We need a media that represents us. Currently London tabloids pollute the minds of our people, with stories that put us in our places. One day independence will come. As in every story, and then our people will look back on their history and make judgements.
The part that hurts my poor Welsh soul is that we already have so many examples around the world of small countries successfully gaining independence. Why do we need to sit here and accept our situation? Our ancestors died to have a little freedom and we turn our faces away from history and seem to fully accept defeat.
When people think of Wales then they maybe think of Tom Jones, Gareth Bale, Charlotte Church, Dylan Thomas, Rugby, Sheep, Mountains, and King Arthur, but I see it as all of those things and more under the flag of the Dragon. I see a country, rich with thousands of years of culture and craft unique to our fantastic land. I hear the songs of my ancestors and stories of their fight. I think of men running towards gunfire in Newport to fight for freedom against an oppressive regime.
I also see potential for a better country, one with a National Care Service free at the point of use, living a carbon neutral future fueled by the renewable energy which splashes our coast line and whistles through our valleys. I see the potential to light the way for others by caring for everyone in our country, not just the wealthy.
We, the people of Wales, need to move away from our dependence on an English ruler that often has disrespected our culture. Freedom for Wales!
About the Creator
Follow me @JohnnyVedmore.
I'm a UK based Investigative Journalist, Musician, I hunt child abusers online, and I believe that the UK government should legalize cannabis! Come to my website with lots of content at:
Reader insights
Be the first to share your insights about this piece.
Add your insights