Upcoming Apple M3 chip rumored to have 12 CPU cores
Get the inside scoop on the highly anticipated Apple M3 chip, which is rumored to feature a groundbreaking 12 CPU cores.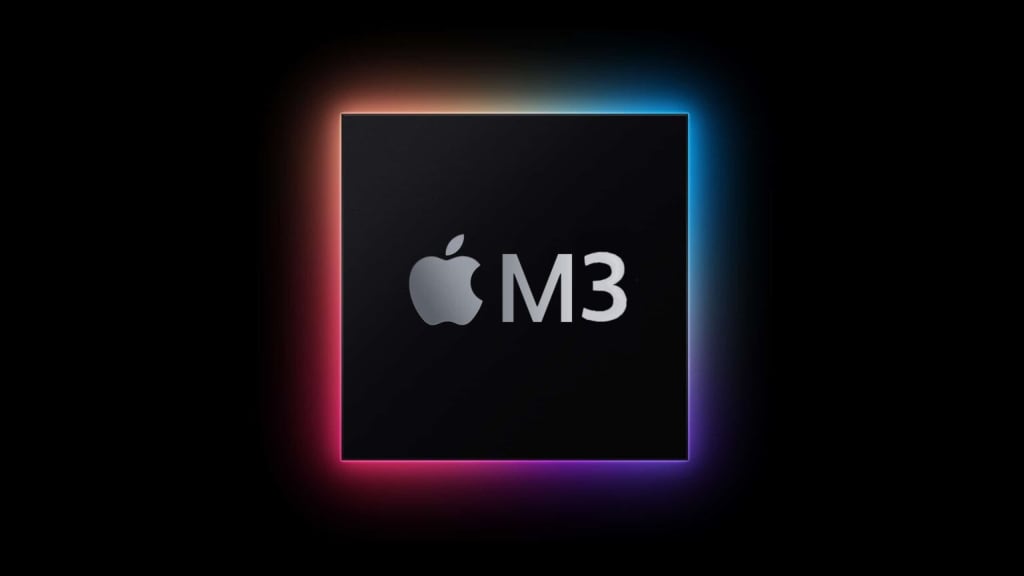 Apple M3 Chip
Get the inside scoop on the highly anticipated Apple M3 chip, which is rumored to feature a groundbreaking 12 CPU cores. Discover how this next-generation chipset could revolutionize performance and enhance user experiences.
When it comes to technological innovation, Apple has always been at the forefront, pushing the boundaries of what's possible. The latest buzz in the tech world revolves around the much-anticipated Apple M3 chip, rumored to be equipped with an astonishing 12 CPU cores. This revelation comes from none other than the esteemed technology journalist, Mark Gurman of Bloomberg, who recently shared intriguing insights in his Power On newsletter.
According to Gurman, a source provided him with App Store developer logs that showcased the M3 chip running on an unannounced MacBook Pro, operating on the upcoming macOS 14. The variant being tested is believed to be the base-level M3 Pro, slated for release sometime next year. This development has sparked excitement among Apple enthusiasts, as the M3 line is expected to leverage the cutting-edge 3 nm node process developed by TSMC.
The transition from the current 5 nm to the 3 nm process is significant and accounts for the anticipated increase in core density. To put it into perspective, Apple's previous M1 Pro and M2 Pro chips featured eight and ten CPU cores respectively, coupled with 14 and 16-core GPUs. If the rumors hold true, the M3 Pro will deliver a staggering 50 percent boost in CPU cores compared to its predecessor.
Gurman also sheds light on Apple's strategic approach to the new silicon, revealing that an even distribution of high-performance and efficiency cores has been incorporated into the chip's design. Furthermore, the developer logs suggest that the M3 chip was tested with a whopping 36 GB of RAM, showcasing Apple's commitment to delivering top-of-the-line performance and multitasking capabilities.
While Apple enthusiasts eagerly await the M3 Pro's arrival, Gurman suggests that the standard M3 chip will likely be introduced first. He speculates that these new Macs, powered by the M3 chip, could start making their way to the market towards the end of this year or early next year. However, Apple aficionados won't have to wait long for an exciting Mac unveiling, as rumors indicate that the long-anticipated 15-inch MacBook Air could be announced at the upcoming WWDC 2023 next month.
As we delve into the realm of advanced computing with the Apple M3 chip, it's clear that Apple is raising the bar once again. The inclusion of 12 powerful CPU cores has the potential to redefine performance benchmarks and enable users to tackle even more demanding tasks effortlessly. Whether it's immersive gaming experiences, resource-intensive creative workloads, or seamless multitasking, the Apple M3 chip is poised to revolutionize the way we interact with our devices.
FAQ
1. Does Apple have an M3 chip?
Yes, Apple is rumored to be working on the M3 chip, which is expected to feature significant improvements and advancements over its predecessors.
2. Is M1 Pro better than M2?
The M1 Pro and M2 chips cater to different needs. While the M1 Pro is designed for high-performance tasks, the M2 chip is expected to offer a balance between power and efficiency. It is advisable to consider individual requirements and priorities when comparing these chips.
3. What are Apple M chips?
Apple's M chips are custom-designed processors specifically developed for their Mac computers. These chips combine powerful CPU and GPU capabilities, enabling enhanced performance and energy efficiency.
4. Who made the M2 chip for Apple?
Apple designs its own chips in-house, collaborating with Taiwan Semiconductor Manufacturing Company (TSMC) for the manufacturing process. Therefore, TSMC is responsible for producing the M2 chips for Apple.
5. How fast will Apple M3 be?
While specific details about the performance of the Apple M3 chip are yet to be confirmed, rumors suggest that it will offer significant improvements over its predecessors in terms of CPU cores, GPU capabilities, and overall speed.
6. Is there an M2 chip for Apple?
Yes, Apple has released the M1 Pro and M1 Max chips, which are the successors to the M1 chip. However, the M2 chip is yet to be officially announced by Apple.
About the Creator
I'm Indra, a tech enthusiast who follows the latest developments in the tech industry. I love keeping up with new trends and products, and always searching for the latest gadgets and services.
Reader insights
Be the first to share your insights about this piece.
Add your insights