UK Announces Plan For New Health And Social Care Tax
Boris Johnson Reveals Plan To Help Raise Funds For Social Care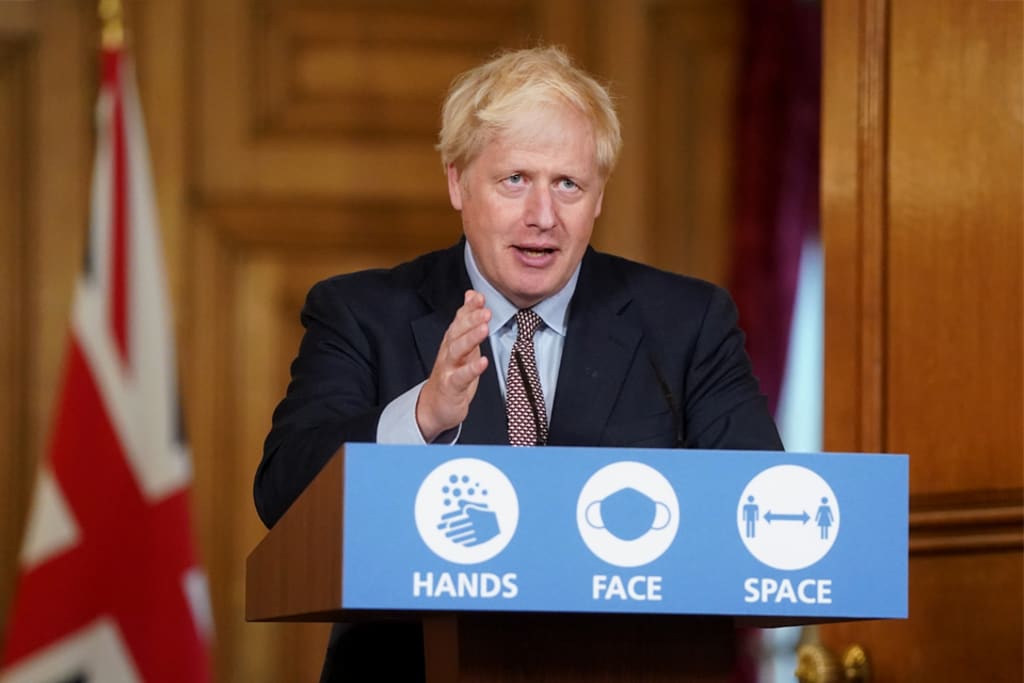 Plans for a new Health and Social Care tax rise have been laid out by British Prime Minister Boris Johnson during a press conference which was delivered on Tuesday. The aim of the tax will be to raise around £12 billion a year through people's national insurance contributions to help fund health and social care commitments. The prime minister described the plan which includes capping health and social care costs in England at £86, 000 as reasonable and fair.
However there have been many opponents to the new plans who claim the money raised through the tax will not be enough to cover the extremely important issues and services which are needed in modern British society.
Labour leader Sir Keir Starmer described the plan as a "sticking plaster", while leaders in social care have warned the plan will not address current problems.
It has long been thought that major changes are needed to England's social care system, which helps older and working-age people with high care needs to carry out day-to-day tasks, such as washing, dressing, eating and medication.
It was revealed that the majority of the funds raised through the tax will go towards helping the National Health Service catch up on treating people who may have missed appointments or services during the Covid 19 pandemic. As people were told to stay in their homes as much as possible during the enforced periods of lock down and avoid as much social contact with other people as possible, including times when they may have had to go for non-essential hospital appointments and procedures, there is now an extremely long backlog of patients who are waiting to have different treatments for non urgent health conditions that they may have.
A portion of the £5.4 billion raised over the next three years will go towards helping make changes to the social care system with many more promised in the future.
Health Secretary Sajid Javid said people would understand that more money would go to the NHS than social care initially, given the length of hospital waiting lists and the costs of continuing to tackle Covid.
But there was anger from the social care sector over the amount they had been promised.
UK Home Care Association chief executive Dr Jane Townson said it was "nowhere near enough" and some measures could "create new risks".
Chairman of the Independent Care Group, Mike Padgham, said it was a "huge opportunity missed for radical, once-in-a-generation reform of the social care system", adding it would not address the staffing crisis which was "sending the sector into meltdown on a daily basis as care providers struggle to cover shifts".
The general secretary of Unison which is the country's leading trade union called for a more detailed plan to be put in place which gave better explanations about the different charges that would be involved in the tax and what the money would be used for. Elderly people who may be drawing their pensions after retirement will also have to pay the tax so it is being seen as unfair and will hit people in different age groups disproportionately.
Simon Bottery, senior fellow at the King's Fund, a charity working to improve health and care in England, said that while the government had made the means-test for help with care costs more generous, the £86,000 cap was "very high" and more than most people have in savings.
He added he had further concerns over a backlog of people being assessed for care and the "chronic levels of vacancies" in the sector which were likely to get worse in the short term.
When asked about staff shortages, Mr Javid said that the levy would mean local authorities could pay more for care and a new staff training and development programme would be introduced.
To pay for the tax, the amount of national insurance a person pays will increase by 1.25 % but this also depends up on how much people earn in total.
Ahead of the announcement on social care, there was a backlash from number of Tory MPs, who said they were against a rise in National Insurance and Mr Johnson is expected to address the influential 1922 committee of backbench Tory MPs ahead of the vote.