Tom Tugendhat: Backs Liz Truss.
More Top Tories Backing Truss.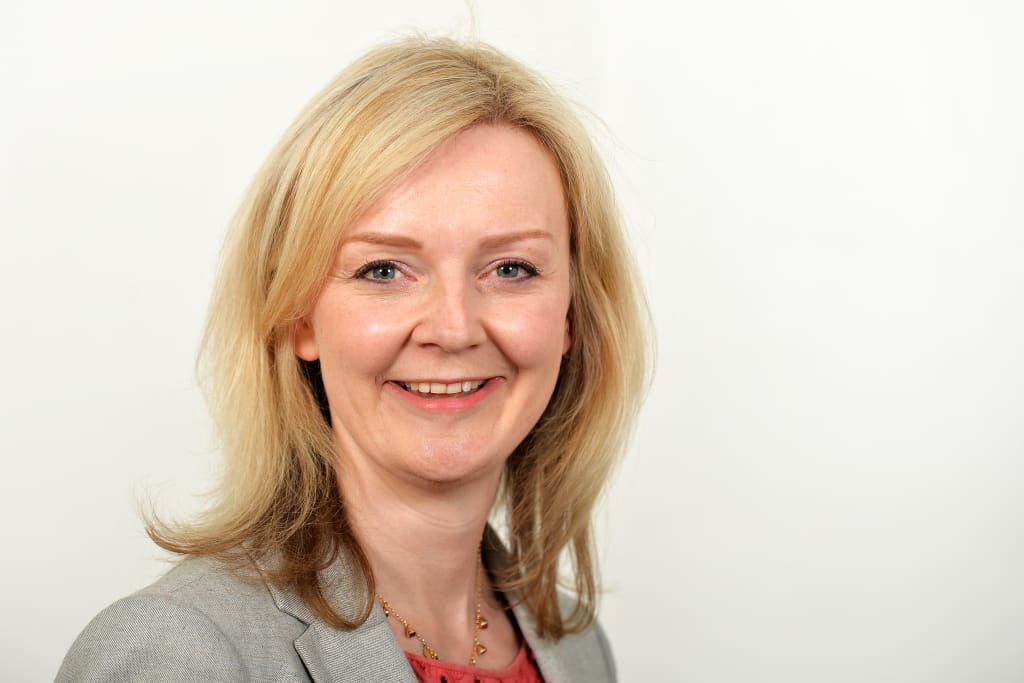 Liz Truss.
Liz Truss appears to be ahead in the race to replace Boris. Rishi Sunak is definitely the underdog in this fight. If Mr. Sunak has any hope of catching his female rival he will have to pull something out of the hat swiftly.
Liz Truss herself is not so arrogant to think she has won the race. Ms. Truss concedes she is fighting for every vote. Of course, Liz Truss may think she is going to win but she does not want to appear arrogant by saying it. On the other hand, she may just be quietly hopeful based on the latest polling.
Top Tories including Defence Secretary Ben Wallace is backing Liz Truss. Former leadership challenger Tom Tugendhat is also backing Ms. Truss. Mr. Tugendhat a former soldier and chairman of the Defence Committee has outlined his reasons for this. Having observed the leadership bouts between Sunak and Truss Mr Tugendhat favours Ms Truss as ready to be Prime Minister.
Mr Tugendhat feels Ms Truss is the woman to take the UK forward. She is the candidate to tackle the issues facing the UK like the Ukraine war, prices rising, climate change, etc. Obviously, Tom Tugendhat does not like what he sees in Rishi Sunak.
Votes are being posted out today to members of the Conservative party. There will be two names on the ballot paper that of Sunak or Truss. Originally, there were 11 cadidates to replace Boris but two just remain now.
The entire Conservative membership of the UK is estimated to be about 150,000. The Tories never release how many members they have and so this number is an estimate.
The membership will choose by September 5 the new leader of the Conservative party. This leader will also be Prime Minister and resident of 10 Downing Street. This new Prime Minister whether Sunak or Truss will have to hit the ground running. People are facing rising prices in gas and electricity for example. That is just one problem facing the UK as we go into the autumn of 2022. The new Prime Minister must have policies and a cabinet to go to tackle these problems seriously.
Once Sunak or Truss are in place as Prime Minister they should call an early general election. This will give the public the chance to say whether they want another Tory administration or not. If so then Sunak or Truss will carry on and apply their policies to the UK. Sunak or Truss will have to cement a relationship of trust with the British public quickly. If not it will be out of power with Labour on its own or in some coalition government in control.
Many feel that 150,000 Tory members choosing the next Prime Minister is wrong. The Conservatives are currently in government so this internal voting system has to run its course. Whoever becomes Prime Minister Sunak or Truss will then face Sir Keir Starmer in the battle for No 10.
Seeing as many of the 150,000 Tory members are elderly Sunak is unlikely to do well. Many of these will not want a British-Indian Hindu as Prime Minister however unfair that may seem. Truss on the other hand with her self-proclaimed Margaret Thatcher persona will be popular. However, Sunak being a Hindu or Truss being a born-again Thatcher may not determine the outcome.
Whoever wins matters not to me to be fair. It is time we had done with this corrupt, useless, crime-ridden, uncaring administration, once and for all. We have had 12 years of cutbacks, crime, decline, hurt, etc and now it is time for change.
politics
About the author
I am a freelance writer currently writing for Blasting News and HubPages. I mainly write about politics. But have and will cover all subjects when the need arises.
Reader insights
Be the first to share your insights about this piece.
Add your insights