The Tree That Kept Voting For The Axe Because They're Of The Same Tribe; U.S. GOP & Some African Governments Are The Same
The similarities are blinding and disgusting!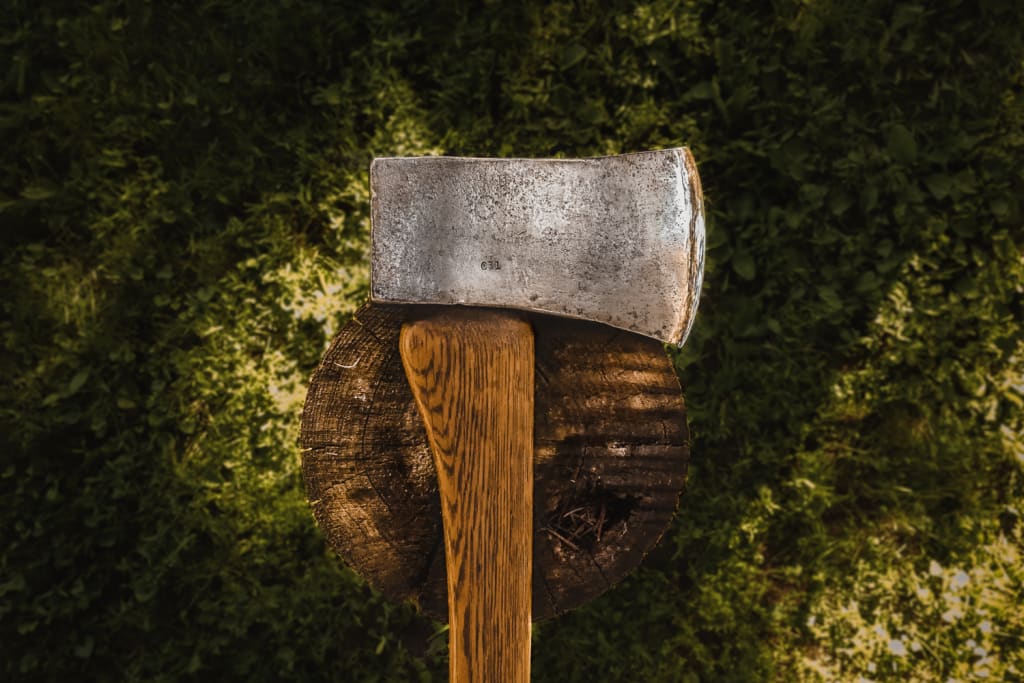 Photo Created By The Author ©️TB Obwoge 2023 All Rights Reserved
Tuesday, 26 September 2023
By: TB Obwoge
I've written about Africa for the better part of the last 2 years, no one has ever noticed the similarities of these African countries governments. The soul crushing, lack of humanity, sexism, xenophobia and lack of compassion for their citizens.
Especially the similarities and worship of lighter or whiter skin. It includes the mentality that is spread as well, African leaders mock and condemn poverty yet create it much like the American Republican party.
Because of the Fascism and dictatorships everyones afraid of saying the quiet part out loud. From country to country journalists are being murdered for speaking out about their oppressive leaders in Africa. The American Republican party hate anyone who speaks out against them.
African leaders, even those not deemed dictators like Ghana's President Akufo-Addo who has been 'accused' of issuing threats, even murder of bloggers and journalists.
Same for Rwanda, Senegal, Cameroon, Sierra Leone, the list could go on forever.
Freedom of speech is nonexistent in many African countries, in the U.S. it is too, unless you're spouting their rhetoric. For example Elon Musk's Twitter X or whatever we're to call it these days, has been shadow banning accounts, same for TikTok. Unless you're spreading the far right hatred & misinformation that has been weakening democracies.
Education & Women and Girl's Bodies Policed Heavily But Rape, Murder and Sexual Assaults Are Rampant
Education is the worst in Republican run states, in many African countries education is the worst and leaders don't care.
Education is not provided for free and easily accessible for all in many Sub-Saharan African countries. Girls have not had the equal rights to an education in many African countries. African leaders will pay to send their own children to be educated outside of the country in most cases.
Girls are still forced in many Black majority African countries follow and outdated colonial rule which forced Black Africans to shave their hair to be allowed to attend.
Millions of people mock the fact that so many African girls and women have short hair. Shaving your hair for the first 18-years of life is not conducive to healthy hair growth later in life.
In America (the United States) look towards the southern parts of these countries. Education is the worst if you look at a map of educational systems state-by-state. With Mississippi rated the worst in the country.
Public School Rankings by State 2022
Finding the best public school is a priority for many families. A good education is important to these families, who may even choose where they purchase or rent housing to ensure their children are in the best public school systems. There are about 51 million public school students in the United States. While far from perfect, public schools play a vital role in their respective communities. Public schools improve their communities and the welfare of children.

Public schools welcome all children, no matter their income level, disability, or previous academic performance. Many schools provide school meals, which helps children from food-insecure families get nutritious food every day. The better the public school, the more likely students will achieve higher educational attainment.

While there is no comprehensive way to measure what public schools are the best in the nation, a few surveys look at data, including high school graduation rates and college readiness, to determine which states have the best schools.
Source: World Population Review
Things that are much alike between most African leaders and American Republicans:
- Freedom of speech — they want to limit or abolish it unless it is one of them
- Hatred for gay & trans people and homosexuality
- Dislike for poverty and poor people, ignoring their poor citizens & blaming them for their situations. Lack of creation and/or funding for programs for the impoverished citizens
- Education, limiting what students can learn and the type of information they are to be taught. Some African governments dictate children's hair (especially girls) and the dress of students. Texts books are lacking or outdated in many African countries. Not enough science, biology and sexual education in many U.S. and African schools.
- Freedom of the Press — What they can and cannot report about removing and hiding stories. All countries ask Google to remove information from their search results every year. There are several African countries in which journalists are murdered, disappear or are jailed without reason.
- Unlimited Terms in Office — leading to old outdated dictators and a host of geriatric political leaders. Seen all too often in the United States and Sub-Saharan African countries.
- Introduction of laws to remove freedoms to protest and gather to speak out against government and policies
- Many limit or don't care about women's rights, equality, femicide and rape.
- Human rights is the last of their concerns.
- Rape and sexual assaults aren't taken seriously or strongly punished or condemned but homosexuality takes the forefront.
- Men dominate their political leadership and they want to keep women from leadership roles.
These are all strongly held beliefs within both the American GOP party as well as many African governments and leaders.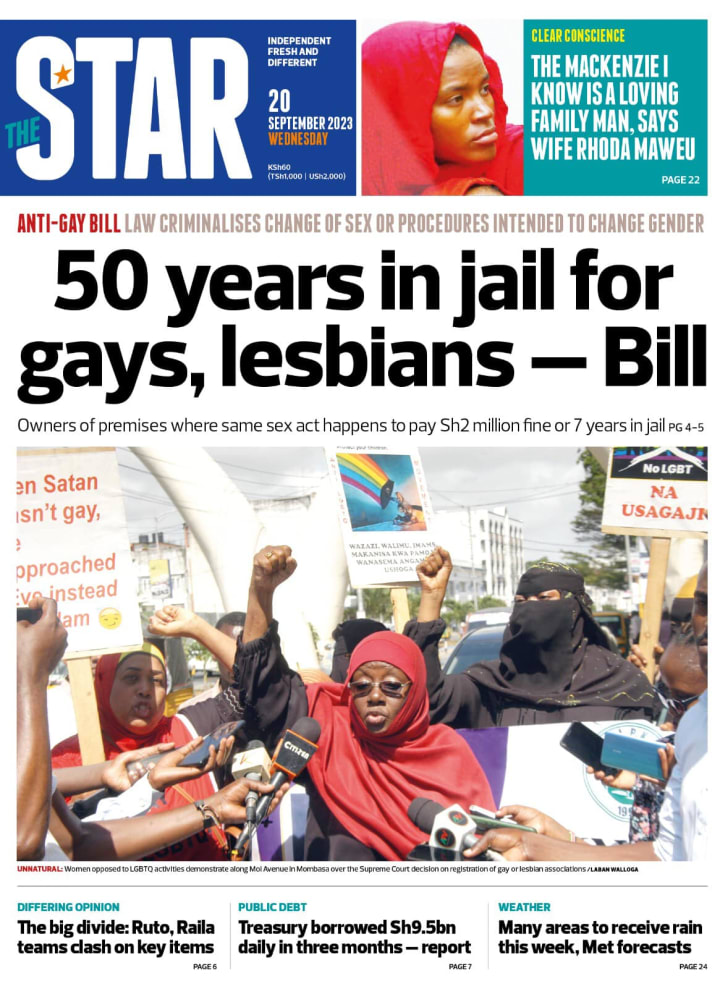 Restricting the rights and freedoms of girls and women
The African continent has more dictators than any other, also presidents who are dictators aren't classified as being so like with China's president and the North Korean president. Uganda's President Yoweri Museveni isn't listed as a dictator even after being in power for 36 years, even when Ugandans have reported that elections are a sham.
Donald Trump & his lunatic far right believe that removing term limits is a good idea as well as many of their supporters. Most American politicians have remained in power within the House and Senate as well, refusing to retire even as most are aged.
What is a Dictatorship?
A dictatorship is a type of government in which a single person — the dictator — or party has absolute power. This means that the ruler or party has complete control. The rights of the people are typically suppressed in a dictatorship, sometimes to a great degree. Dictators are usually backed (especially financially) by groups of powerful people.

Typically, dictators rise to power when a nation faces significant social issues, such as strong economic crises or unrest among the nation's people.

Dictators typically retain their power by silencing any opposition to their rulings and guidelines. This is often done via questionable means, including intimidation, imprisonment (lawful or not), physical violence, or even assassination. Dictatorships have shallow levels of freedom.

African Dictators

Africa has several long-standing dictators despite the fact that the continent as a whole is quite volatile politically. In the last six years alone, at least 26 African countries have experienced transfers of power. Unfortunately, democracy is still shaky in many countries, a number of which are fighting violent religious insurrections, and the likelihood of any fallen dictator being quickly replaced by another dictator is high.
There are currently 22 dictators in Africa, some worse than others. Some have been in power for decades, such as President Teodoro Obiang Nguema Mbasogo of Equatorial New Guinea. President Obiang gained power in 1979 after ousting his uncle, Francisco Macías Nguema, and sentencing him to death by firing squad. His wealth is estimated to be approximately $600 million. This is thanks to an oil boom that enriched his family at the expense of the Equatorial Guinea citizens. Obiang's regime is known for state-sanctioned kidnappings, torture of prisoners, and unlawful killings. A political rival accused Obiang of cannibalism in 2004, but no evidence to support the claim has ever surfaced.
Source: World Population Review
Trump suggests he would 'negotiate' a 3rd term as president because he is 'probably entitled' to itPresident Donald Trump on Saturday once more suggested he might spend three terms — 12 years — in office, saying he was "probably entitled" to it.
Trump at times throughout his presidency has suggested he'd spend more than two terms in office.

The Constitution's 22nd Amendment, which was ratified in 1951, established that a president may not serve more than two terms.

Before the ratification of that amendment, Franklin D. Roosevelt was elected four consecutive times, serving 12 years as president before his death in 1945.
Forced Religion on the Population
This is an occurrence in many countries around the world, political leaders have made their citizens victims of religion. Brainwashed and indoctrinated from birth. In some countries Muslims are not allowed to convert into another religion. Sharia law is practiced in many African countries.
In Kenya President William Ruto forces his Christian religion on government staff as well as the population. Media houses during his first year in officer flooded social media with photos of his wife Rachel thrown on the ground in prayer, along with the wife of his dopey deputy president.
The prayer parties and hypocritical indoctrinated was silent when over 300 dead bodies were found in shallow graves. This at the hands of a cult leader with the mentality of William Ruto, colect money, get rich, keep your people poor and indoctrinated while you lead them to their deaths.
Freedom of Speech & Freedom of the Press
Republicans and Free Speech —
Republicans are removing history they don't like from school curricula, banning classroom discussions about inequality, and literally burning books — but now they're calling on the Department of Education to investigate what they claim is the undermining of free speech on college campuses.

In a letter sent Wednesday to Education Secretary Miguel Cardona, GOP Reps. James Comer of Kentucky and Virginia Foxx of North Carolina wrote: "We are conducting oversight over the U.S. Department of Education's administration of taxpayers' dollars awarded to public and private colleges and universities under various federal programs.

Specifically, we are concerned many of these colleges and universities are undermining free speech and academic freedom on their campuses."
African countries limiting freedom of speech for the press as well as freedom of speech to African citizens.
In April 2022, Ghana was plunged into shock and lamentation when it fell 30 places in the world and 10 places in Africa in the press freedom ranking established by Reporters Without Borders (RSF). There was similar mourning in Senegal which also plummeted from 7th to 13th and from 49th to 73rd on the continent and at the global level respectively.

These two nations are otherwise highly respected as democratic models and citadels of press freedom in West Africa. Back in 2018, Ghana topped the continent and placed 23rd in the world. The country even hosted the 25th celebration of the World Press Freedom Day, jointly organised by UNESCO and the Government of the Republic of Ghana. It was only the second time a West African country had hosted the global event. Incidentally, it was fellow star country Senegal that set the pace in 2005. The latest ranking was Ghana's worst in 17 years.
I could continue to write for the rest of my remaining years and still have more to add. Some African governments are just as extreme as the far right American Republican party. There are so many similarities that it's blinding.
While African governments continue to use the word "culture" to hold the population back in the dark ages. Where the words "human rights" are likened to Sodom and Gomorrah.
Thank you for reading 🙏🏽 Please consider buying a coffee for Lacey's House efforts in Gender Equality & Children's Rights as we move international.
©️TB Obwoge 2022 All Rights Reserved
About the Creator
I'm the president of a nonprofit. I've lived in 3 countries, I love to travel, take photos and help children and women around the world! One day I pray an end to Child Marriages, Rape and a start to equal Education for ALL children 🙏🏽
Reader insights
Be the first to share your insights about this piece.
Add your insights