Stimulus Payments: Coming Soon?
Daily Dose January 2, 2021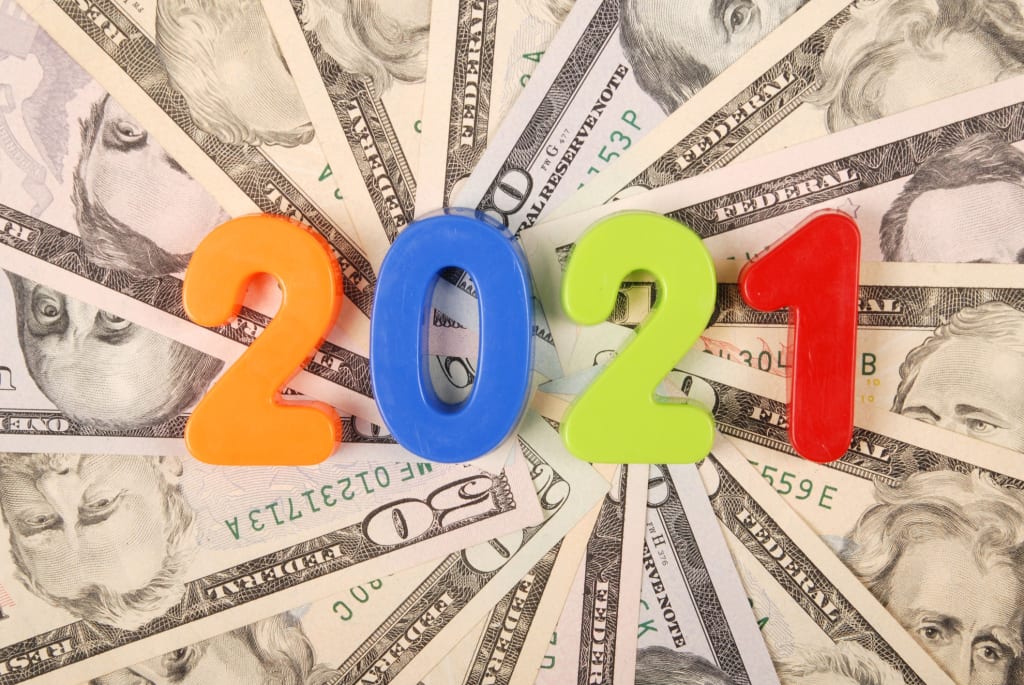 Still waiting for that second round of stimulus? Here's why.
Happy New Year! Welcome to your Daily Dose of Skye is the Limit! Today we will be talking about that second round of stimulus and reasons why you may not have received yours yet.
If you are here reading this, Thank You for taking time out of your busy day to do so. First off, let me begin by saying law makers have already passed a $900 billion relief bill. This bill includes boosted unemployment benefits, a second round of small business paycheck protection program loans, and also the long awaited second round of stimulus payments to those families in need. The stimulus includes payments of $600 for both adults and children 17 or younger.
Currently, the Senate is in the process of potentially voting on stimulus payments of $2,000 per adult. As far as I know, the Senate is refusing to allow the payments of $2,000 because Senator McConnell continues to block the vote for it. He believes the stimulus checks are a "Universal cash giveaway that wound send money to people who don't need it". Can you believe that? Is this any way a Senator should be acting? As if he is speaking for all those families in need. This is the fourth time Senator McConnell has blocked the voting for the $2,000. And now we are getting word that the homes of both McConnell and Pelosi have been vandalized because of the stimulus delays and blocks. Senator Hawley tried to convince Republicans that the $2,000 stimulus checks are necessary, though that had led to a stalemate in that days session.
All of that aside, lets take a look at reasons why your stimulus may not have shown up yet. First off, make sure your address is updated with the IRS before your stimulus arrives. This will help in the long run with any delays in receiving your stimulus if you are expecting it through the mail. The IRS has a new system in place to help speed up the process of getting payments out quicker. Some have already received their stimulus payments. Those getting paper check will have to wait a bit longer than those expecting direct deposit. Paper checks are already in progress.
Those who have not received their payments yet may end up having to wait a little longer than they are wanting. Here could be why. First, if you have recently switched banks. The IRS would try sending your stimulus payment to the wrong bank account, or to an invalid bank account. This would cause the transfer to bounce back to them. After the bounce back, they would then issue you a paper check. This would end up taking weeks to get to you.
Secondly, if you have recently moved, this would also cause a delay in receiving your stimulus payment. Moving will not effect direct deposit. If you are getting a check, and you have recently moved, you may need to end up having to wait even longer. File a change of address form with the IRS so they have the right address on file. This will help save time and speed up the process of receiving your stimulus.
You may also be able to use the IRS' Get My Payment Tool to update your mailing address. You can update your mailing address with it, along with your bank account, so the IRS knows where to contact you if they bump into any issues while issuing you your stimulus payment. Doing all of this will help you to receive your stimulus quicker and without any issues whatsoever.
Thanks again for taking your time to read this. This has been your Daily Dose with Skye is the Limit. Take care, and stay safe out there!