State-wise breakdown of the legal status of sports betting in the United States
The legal status of sports betting in the United States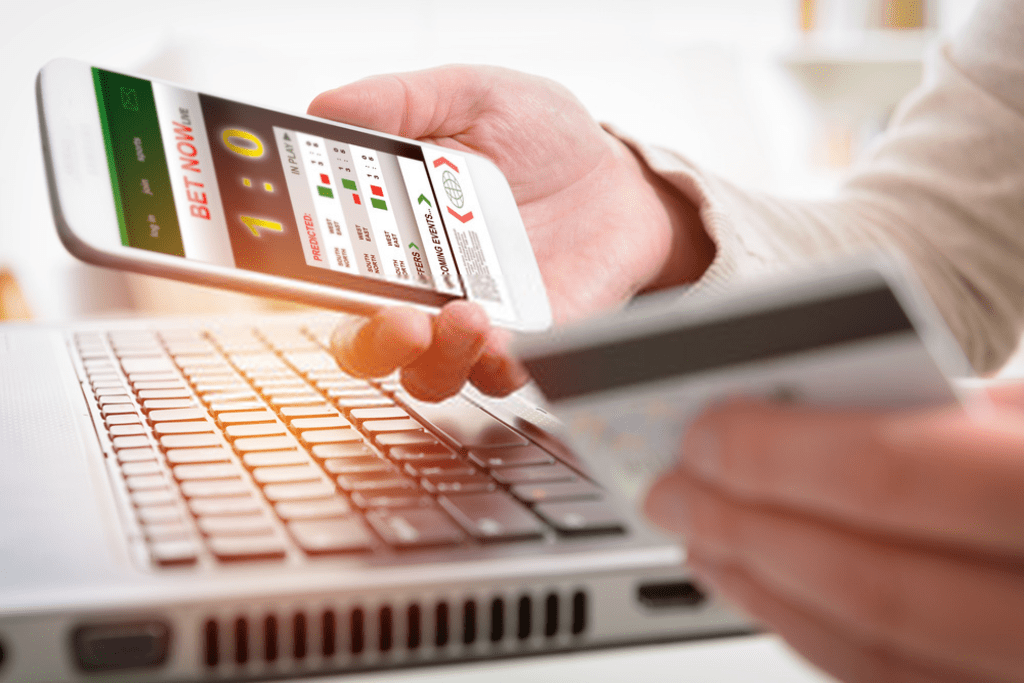 The world of sports betting app development has always met with crossroads – it is just that one appears after the other, and at a time when they think that it is going to be an unconfusing journey ahead!
The first stumbling block for sports betting app development, and sports betting, in general, is the negative connotation that it has always enjoyed, dubiously. Sports betting has always been associated with few bigwigs who have been known to fix matches just because they could win their bets. It was quite understandable because just like the world of investments in commercial real estate before the advent of tokenization, the world of sports betting was also confined to a few affluent with either grey or dark shades who could afford to transact such magnitude of cash, and that too beyond the reach of legal radars.
However, when sports betting started to get democratized where everyone could participate, it became quite evident that sports betting was now a game of maths rather than money! This meant that even without fixing matches or sports, a person with meticulous knowledge about a sports team, a sportsperson, the venue, and specific performances of one team against the other or one player against the other could easily guess the outcomes of a game and win big.
The second stumbling block for sports betting was, of course, on the legal front. Just because people have adopted something on a large scale doesn't mean that it can be completely legal… At least it was so until May 2018!
May 2018 marks an important date for sports betting app development companies and sports betting enthusiasts alike. The Supreme Court of the United States of America struck down the Professional and Amateur Sports Protection Act (PASPA). This meant that each state was responsible for setting its own set of rules for sports wagers… Until Congress passes new legislation.
This landmark decision had opened the floodgates for legalizing sports betting across the entire country. By this time already, there were a few sports betting application brands that had become household names, and it was a welcome move for those big brands. Let us look at a few states that have been quite open in embracing this welcome change, at least for the sake of regulating sports betting, so it does not slip into the territory of legal questionability again.
So far, there have been 14 states that have created laws and have approved online sports betting.
Nevada
It would be surprising not to find Nevada on a list that talks about betting! After all, it is the home to Las Vegas, the big daddy of the betting scene, not just in the United States but all across the planet. It is interesting to note that the State of Nevada was actually exempted from PAPSA. It meant that online sports betting has been legal in this state for quite some time! It is not surprising that what happens in Nevada stays in Nevada… And does not trickle down to any other state.
New Jersey
New Jersey is one of the first states to confer legal status to online sports betting after the United States Supreme Court ruling. As we all know, New Jersey is one of the most happening states in the US, thanks to the presence of New York. As soon as it was legalized, every big name in the casino industry launched online sports betting apps in New Jersey, and it is quite likely that there is a lot more to join!
Indiana
Indiana legalized sports betting in October 2019, and a lot of big names started their own sportsbooks in this state. Indiana might be low-key but it is a good example of how you do not have to play with a lot of fanfare to play right!
Pennsylvania
Pennsylvania turned out to be a major hub for online sports betting, and a lot of big names like FanDuel and DraftKings started their operations within a year of the Supreme Court giving permissions for states. Being home to happening cities like Philadelphia and Pittsburgh, and two sporting teams like the Pittsburgh Steelers and Philadelphia Eagles, it is not a surprise that Pennsylvania has been a major hub of legalized online sports betting.
West Virginia
It looks like West Virginia is a haven not just for John Denver who loves Shenandoah river but even for sports betting enthusiasts, especially during the 2019 NFL season when sports betting was legalized. West Virginia is a good example of how you can time your legalization, so the activity coincides with a certain sporting event that is considered with utmost enthusiasm.
It hasn't been black and white for all the states that have legalized sports betting. There have been a few states that have imposed certain restrictions and some that are yet to see the effects of legalizing because people are yet to step out of the inertia of the negative shades of sports betting.
The District of Columbia
DC has already legalized sports betting but with a twist. There is a court injunction that prevents the DC Lottery from creating a platform for placing wagers. It is still not resolved but it is surely a welcome move as this resolution alone is enough to move things in a positive direction.
Tennessee
Tennessee has legalized sports betting but only on online platforms. However, there are no online platforms that are operating right now. It is quite likely that before the end of 2020, there would be a good number of platforms operating because of the low entry barrier that serves as a catalyst for sports betting companies to make their entry.
Rhode Island
Rhode Island legalized sports betting online in March 2019. However, there is only one sportsbook that operates in the state. All the online wagers run through the State lottery in partnership with a big name in sports betting, William Hill.
Oregon
Oregon falls into the same territory as Rhode Island - it is run exclusively by the state lottery. You will need to essentially get the Scorecard mobile app which is specific to the state. You can place bets only using this particular application, and it has been available ever since October 2019.
New Hampshire
New Hampshire approved online sports betting from July 2019. The state lottery has established partnerships with DraftKings, and just like Oregon, it is the only way to place your wagers in that state.
Michigan
Online sports betting is completely legal in Michigan, and it was done so by the end of 2019. However, Michigan is yet to see a platform that accepts wagers, including state lotteries. Michigan is a good example of how timing is important but, on the opposite pole of West Virginia - the legalization was a bit too late, and the coronavirus crisis meant that not many people would be enthused about sports betting right now.
Mississippi
Mississippi has legalized online sports betting but it comes with a lot of restrictions… interesting restrictions! You can place a mobile wager only when you are located on the casino's property. It is interesting to note that it is mandatory for you to be inside an actual casino even if you have to take advantage of a technology that renders the concept of mandatory physical presence obsolete. Right now, there is only one tribal casino that offers a mobile app that you can use.
Iowa
The state had legalized online sportsbooks in August 2019, but with a restriction that you will have to show up in person at a licensed casino to create an online sports betting account. On the surface, it might seem a bit ridiculous but it does make sense to have a proper process similar to KYC/AML in place, and there is no better way to do it then how the state of Iowa has done it.
Illinois
Illinois is a good example of how some states try to accelerate the process while one of their feet is still on the brake pedal! The state created a process to allow both in-person and online sports betting through existing casinos in 2019. However, there are no online sportsbooks operating in the state yet!
Colorado
Colorado approved online sports betting in November 2018. However, the approval does not mean that the entire legal system is in place. The regulators are still trying to put a proper and well-framed regulatory framework, so nothing goes illegal. It would be just a matter of time… Not a lot of it… Before Colorado becomes a hotspot for sports betting.
Conclusion
It is not to be forgotten that even the entire United States started with a little less than 14 states! What has begun with these 14 states is just the tip of the iceberg and it will not be long before a lot of states consider the legalization of sports betting. Once that is done, sports betting will be highly regulated and it will also open up the ecosystem that was once confined to the affluent.