So Much For "Kids First"
LAUSD Board Member Nick Melvoin is ready to abandon the students he swore to represent just a few weeks after starting his second term.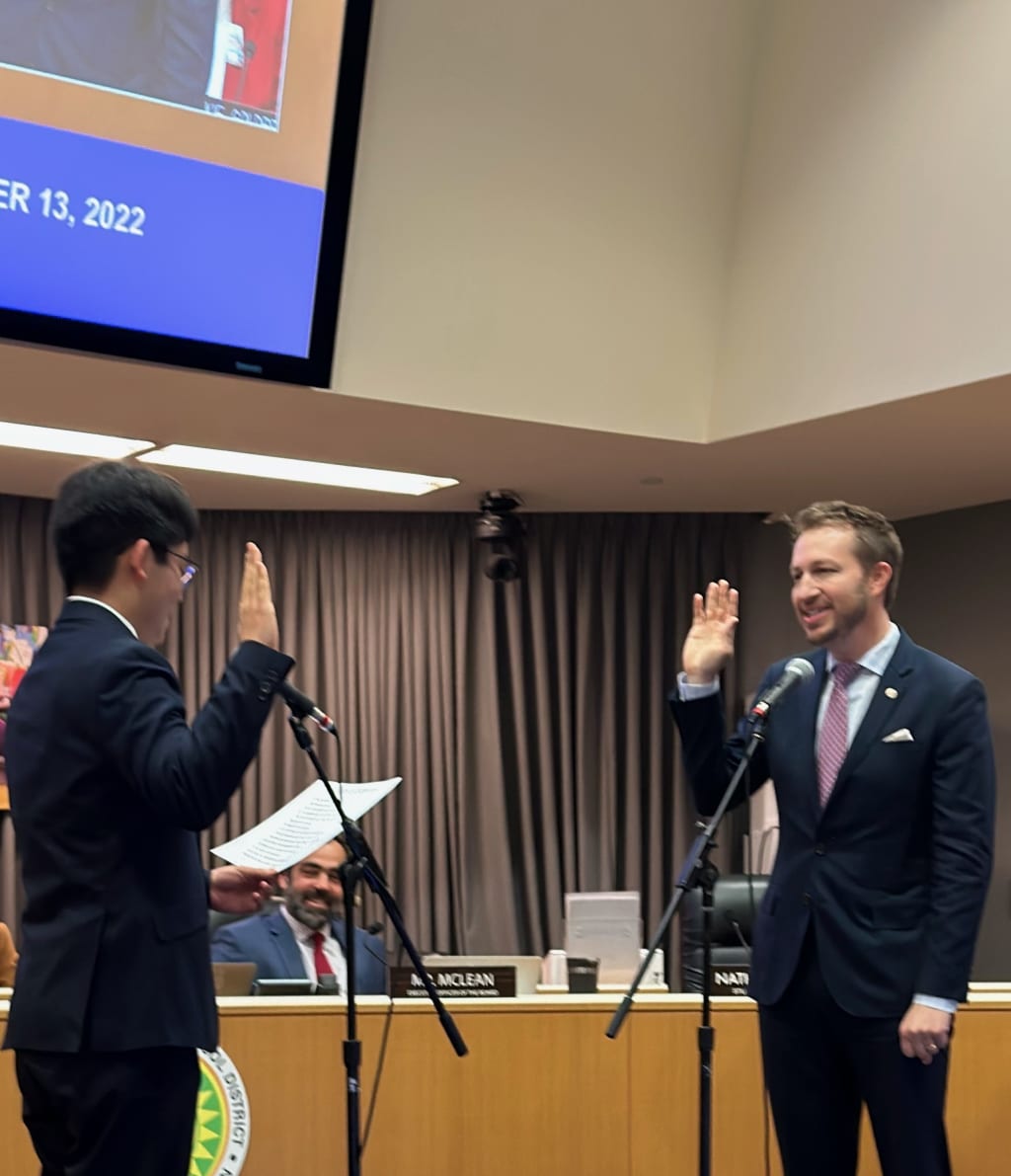 Melvoin's swearing-in on December 13 (from his official Twitter feed)
"Proud to be sworn in this morning for my second term as an @LASchools Board member! Looking forward to another term of putting kids first and continuing the work to create a future where every child graduates ready for the world!"

​- Nick Melvoin
Despite the fact that California's Senior Senator, Dianne Feinstein, will turn 90 next June, she has yet to publicly announce that she will retire when her current term ends in 2024. Still, the expectation that her hold on the seat is coming to an end only grows as the date approaches, especially after reports last year "that her memory is rapidly deteriorating."
Adding to the political drama surrounding Feinstein's eventual retirement is the fact that she could work with Governor Gavin Newsom to install her replacement. If she were to leave office before the end of her term Newsom would get to appoint a placeholder for the seat, giving that person the benefit of incumbency when running in the special election.
Not wanting to give potential opponents a leg up, politicians with aspirations for the seat that Feinstein has held since 1992 have been biting at the bit to throw their hat in the ring. Katie Porter was the first to go public with her plans. Barbara Lee quickly followed her. Others are surely in the wings.
This grab for power has also begun to trickle down to other political seats as career-minded politicians see a chance to move up the ladder. With Adam Schiff on the short list of possible contenders, candidates are already lining up to run next year for the CA-30 seat in the House of Representatives. This includes LAUSD Board of Education member Nick Melvoin.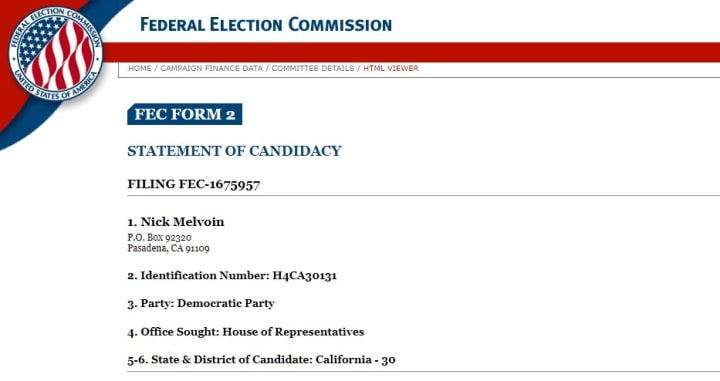 Just last year, supporters of the Charter School Industry spent over $2 million to get their representative for Board District 4 re-elected. At the time it seemed strange that they would spend this much money when the incumbent was defending the seat against two unqualified candidates who did not spend any money on their campaigns. Now it appears that this was a $2 million investment in a candidate with greater career aspirations. Despite the overwhelming financial advantage and the powers of incumbency, he was only able to convince 59.28% of the electorate to vote for him.
On December 13, 2022, Melvoin celebrated his swearing-in ceremony with a Tweet that said that he was "looking forward to another term of putting kids first". Less than a month later he filed a Statement of Candidacy with the Federal Election Commission. Campaign financiers and voters in the Congressional race will now come first. Kids will be nothing more than pieces on an election chessboard.
Overseeing an organization with a $19.9 billion budget is a full-time job, not one that can be performed in between campaign events. The students need the full attention of the board members as the district struggles to regain its footing after the COVID crisis and an unprecedented hack of it's computer systems. If Melvoin feels like he has some free time, he should be ensuring the collection of the millions of dollars owed to the district by deadbeat charter schools. Holding corrupt charter schools accountable is how kids could be put first, but this would probably have a negative effect on his campaign coffers.
____________________________
Carl Petersen is a parent advocate for students with special education needs and public education. He was elected to the Northridge East Neighborhood Council and is the Education Chair. As a Green Party candidate in LAUSD's District 2 School Board race, he was endorsed by Network for Public Education (NPE) Action. Dr. Diane Ravitch has called him "a valiant fighter for public schools in Los Angeles." For links to his blogs, please visit www.ChangeTheLAUSD.com. Opinions are his own.
About the Creator
Carl Petersen is a parent advocate for students with SpEd needs and public education. As a Green Party candidate in LAUSD's District 2 School Board race, he was endorsed by Network for Public Education (NPE) Action. Opinions are his own.
Reader insights
Be the first to share your insights about this piece.
Add your insights