Remembering Glenda Jackson: A British Star's Enduring Legacy
On June 15, 2023, the world mourns the loss of a true British star, Glenda Jackson. Known for her immense talent, versatility, and indomitable spirit, Jackson left an indelible mark on the world of entertainment.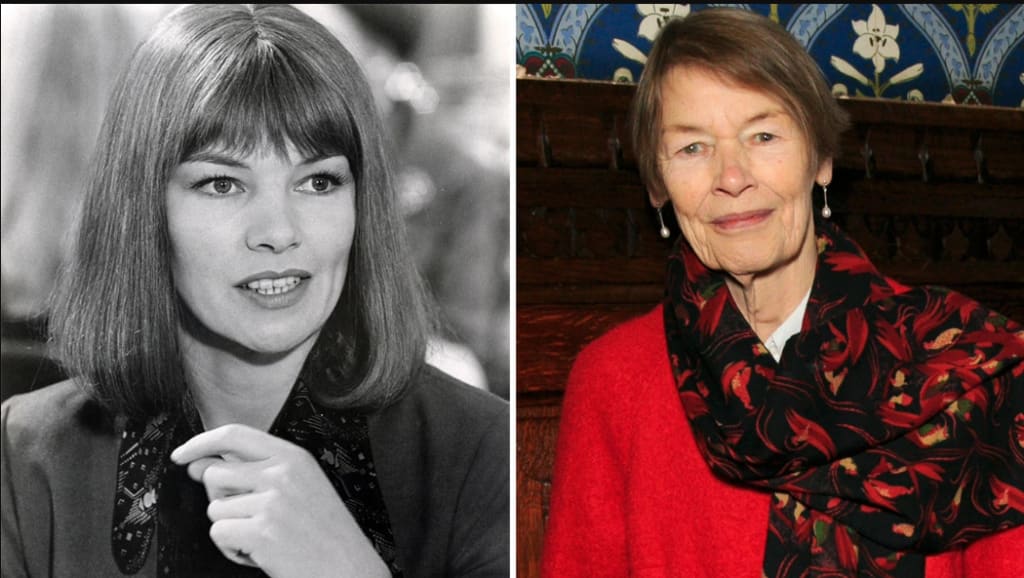 Glenda Jackson
Throughout her career, she graced both the stage and the silver screen, captivating audiences with her captivating performances. As we bid farewell to this extraordinary artist, let us take a moment to reflect on her remarkable life and enduring legacy.
Glenda May Jackson was born on May 9, 1936, in Birkenhead, Cheshire, England. Raised in a working-class family, Jackson initially pursued a career in teaching before discovering her passion for acting. Her unwavering dedication to her craft led her to enroll at the Royal Academy of Dramatic Art (RADA) in London, where she honed her skills and laid the foundation for her future success.
Jackson's talent as a stage actress quickly became evident, and she garnered critical acclaim for her performances in various theatrical productions. In 1964, she made her West End debut in the play "Marat/Sade," portraying the role of Charlotte Corday. Her exceptional portrayal earned her the prestigious Evening Standard Award for Most Promising Newcomer.
Throughout the 1960s and 1970s, Glenda Jackson solidified her reputation as one of Britain's most formidable stage actresses. Her unforgettable interpretations of Shakespearean heroines, such as Ophelia in "Hamlet" and Cordelia in "King Lear," showcased her immense range and garnered her numerous accolades, including two Tony Awards for her performances on Broadway.
In addition to her stage success, Glenda Jackson made a seamless transition to the silver screen, captivating audiences with her captivating performances. Her breakthrough role came in the 1969 film "Women in Love," based on D.H. Lawrence's novel. Jackson's portrayal of Gudrun Brangwen, a complex and liberated woman, earned her widespread acclaim and the Academy Award for Best Actress.
Throughout the 1970s, Glenda Jackson continued to deliver remarkable performances in films such as "Sunday Bloody Sunday" (1971) and "A Touch of Class" (1973), for which she received her second Academy Award. Her ability to effortlessly embody strong and multifaceted female characters made her a sought-after actress and solidified her status as one of the most respected talents of her generation.
In a surprising turn of events, Glenda Jackson temporarily stepped away from the world of acting in the early 1990s to pursue a career in politics. In 1992, she was elected as a Member of Parliament for the Hampstead and Highgate constituency, representing the Labour Party. Jackson's unwavering commitment to public service saw her serving as an MP for over two decades, advocating for various causes and fighting for social justice.
In 2015, after a distinguished political career, Glenda Jackson made a triumphant return to acting. She starred in the title role of the critically acclaimed stage production of "King Lear" at the Old Vic Theatre in London. Her portrayal of the aging monarch, navigating themes of power, family, and madness, earned her immense praise and a third Tony Award, solidifying her as a true force to be reckoned with in both theater and film.
Glenda Jackson's impact on the world of entertainment cannot be overstated. Her dedication, fearlessness, and unwavering commitment to her craft have left an indelible mark on the industry. Her ability to bring complex characters to life with authenticity and depth made her a role model for aspiring actors and actresses worldwide. Jackson's legacy serves as a testament to the power of artistic expression and the lasting impact that can be achieved through unwavering passion and determination.
As we mourn the passing of Glenda Jackson on June 15, 2023, we remember her as a true British star whose talent, versatility, and resilience made her an icon in the world of entertainment. From her early days on the stage to her triumphant return in recent years, she exemplified the finest qualities of an actor, captivating audiences and winning numerous accolades along the way. Glenda Jackson's enduring legacy will continue to inspire generations to come, reminding us of the transformative power of art and the profound impact one individual can have on the world.
About the Creator
ONYIGOD WRITES is a leading Writer house committed to revolutionizing the literary landscape. With a stories spanning over the World. Join us on this remarkable journey of storytelling, where imagination knows no limits.
Reader insights
Be the first to share your insights about this piece.
Add your insights