Remembering 9/11
Make America United Again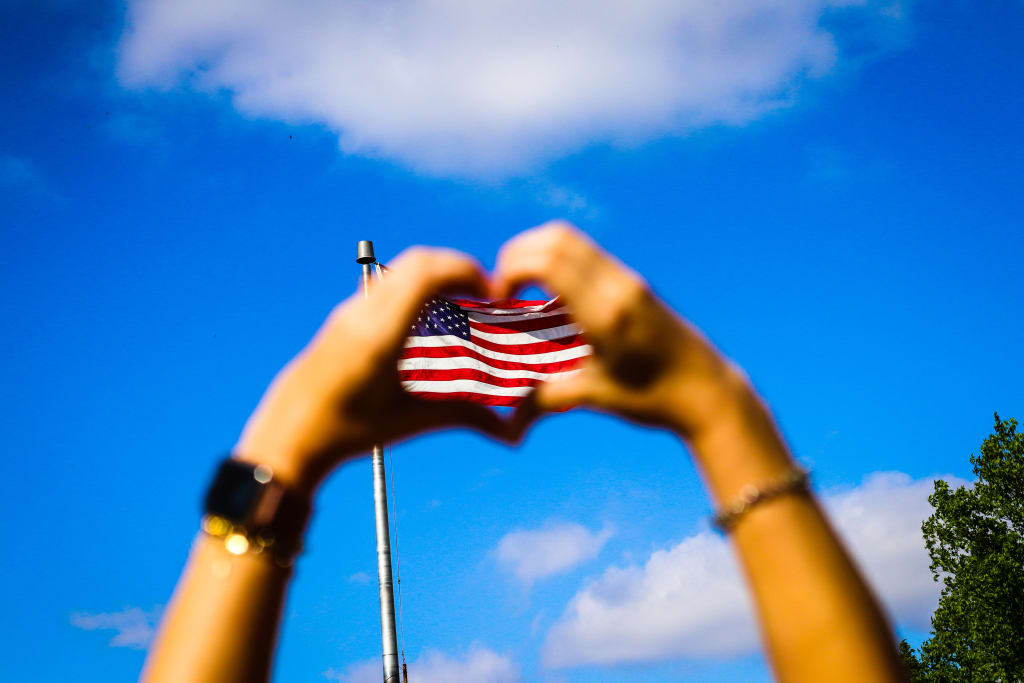 This morning as I drove into work I couldn't help but think of all of those who made it into work 18 years ago thinking it was just another day at the World Trade Center, the Pentagon, or were boarding United Airlines Flight 93. I wondered about how their week was going. September 11th, 2001 was a Tuesday; were they starting the week on the right foot or did it already feel like this week was ten weeks long?
18 years ago I was only 12, and while I don't think I fully grasped what was happening, for that moment, I was sure the world truly stood still and everything changed. I watched teachers try to hold it together, comprehend it for themselves and attempt to explain it to a school full of middle schoolers.
We watched strangers hold and console each other, carry each other to safety. We watched 911 dispatchers share intimate moments with people facing their biggest fears, police and firefighters valiantly rush headfirst into rescue efforts; we watched the country come together nationwide regardless of race, age, gender, beliefs. I watched classmates proclaim they were going to join the armed forces once they could, and they did. I watched other classmates go on to be police officers, firefighters, and EMTs, and they attribute it to this day in their personal history. I watched family members who were of age join the armed forces and deploy almost immediately—much to our older family members (who had been through this before)'s chagrin. I watched the world change right before my very eyes, and wasn't sure what to make of it.
Life halted—yet somehow felt like a whirlwind around me. Planes that flew overheard all day everyday now startled me, even though I was far removed from New York, Washington D.C., and Pennsylvania. Uncertainty was a new normal—at least for the time being.
Wednesday, September 12th began a whole new whirlwind. A whirlwind of hope, of compassion, generosity, unity. Strangers were embracing each other, helping each other search for missing loved ones, consoling each other at memorial sites, and lifting each other's spirits. American flags were virtually impossible to come by at stores because they were already being flown over nearly every home, business, school, you name it. For the first time in my young life, I watched the American people come together and embrace each other as one country, one beautiful melting pot, and it was beautiful. It built my tiny spirit up so high and instilled in me pride that I know my grandparents and ancestors, even my parents, had felt before.
As I reflect 18 years down on the road on the most horrific day in history during my lifespan, I look at the current cultural climate and wonder where it has gone. I wonder what it will take to get that pride and compassion back in our country. I wonder how long it will take until strangers are lifting each other up instead of blocking them out, and turning a blind eye. I wonder when the United States of America will unite once again, under a flag that stirs the spirits of everyone it protects. I think to myself that I haven't lost hope that we will get back to that point, and once we get back there, we will have defeated those terrorists who tried to knock us down on 9/11/01.
Most importantly today we remember 9/11. We remember those we lost, those who jumped into action to rescue and those who defend our country from the cowards who did that to us, and we remember the unity and pride that overtook the country.
Always remember, never forget.
Let's Make America United Again.