Mayor Pete Is Democrat's New Hope
Pete Buttigieg is gaining traction by following his own path.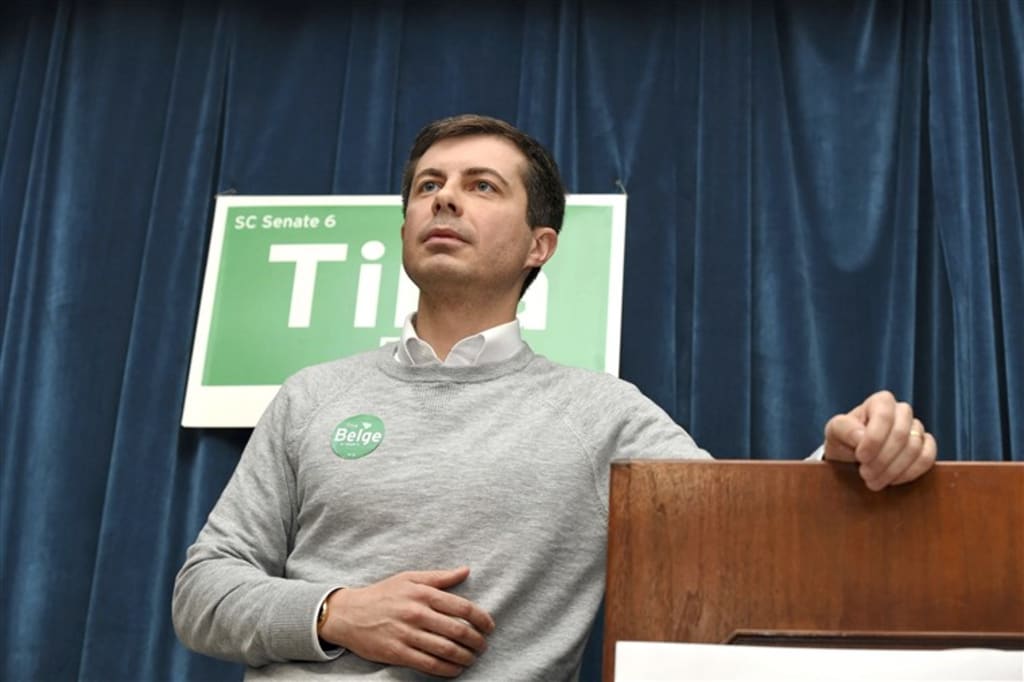 In 2016, Republicans had 17 candidates vying for the nomination to be president. For the 2020 election, democrats have at least that many with more expected to throw their hat in the ring. Most of these are bold-faced names like Elizabeth Warren, Bernie Sanders, and Cory Booker. There's also Beto O'Rourke who is being heralded as the next coming of Obama, which has to be insulting to the former president since he's still alive. Then there is mayor Pete Buttigieg, the first openly gay man to run for president and who might actually get to face-off against Donald Trump.
Let's be clear here, Buttigieg has an uphill battle to actually secure the nomination for president. At this stage, he has not polled higher than fifth place, and that can be problematic for someone who thinks he can beat the most subversive politician on this side of the Atlantic. However, it should be noted that poll numbers are not always accurate. Ask Hillary Clinton.
Also, consider this, mayor Pete as his base calls him, had the same name recognition of an MTV lower-level reality star and yet was able to secure enough donations from every day people to be invited to join the first democratic debate. That's a huge deal for someone who up to this point has only run a small town in Illinois. It's an even bigger deal when the gay card is factored in. Despite movement forward in LGBTQA+ rights, there is still a large contingent that is homophobic and would rather gays be converted to being straight or killed. Ask Mike Pence.
Though being gay and from a small town might actually be helping mayor Pete defy the odds. As the Trump "win" proved, Americans are sick of career politicians. If they weren't, Hillary's emails would have amounted to nothing more than a talking point among conspiracy theorists. Yet, a candidate needs some experience with running a government system. Ask Donald Trump.
Mayor Pete is the best of both worlds. He is a mayor and runs a government but he is not a Washington insider who will play the game the way most insiders would. Being gay makes him attractive to liberals who are sick of the "straight, white men" contingent who have been president. Not only is he gay, but he is Episcopalian, which should appeal to some of the Christian base who don't agree with Trump's policy of separating families at the border and making children sleep in cages. And he does it all without being over the top about it. It's unlikely people who attend his rallies will be encouraged to incite violence against "haters" with the promise of their legal bills being paid for.
Another positive of mayor Pete is he doesn't seem to take himself too seriously. Even as his poll numbers surge, and he gains a reputation as the future of the democratic party, his focus is on alleviating the guilt he feels for eating Chik-Fil-A. He wants to bridge a gap between the LGBTQA+ community and the notoriously anti-gay company, so everyone can enjoy fried chicken without feeling icky. He's an everyman! That strategy works well when trying to win the presidency. Ask president Obama.
Will mayor Pete beat the likes of Sanders, Warren, or vice president Joe Biden (should he run)? The answer isn't certain, but looking at the statistics, he should not be counted out. After all, Trump's candidacy took on a life of its own despite people thinking he had about as much chance of winning as Stormy Daniels winning an Academy Award. What should have been learned is America wants what it wants. Maybe it wants its first openly gay president. Ask Pete Buttigieg.