Life to 28th November 2020
A day of promise, ad hominem, Government spending and a hole in the ground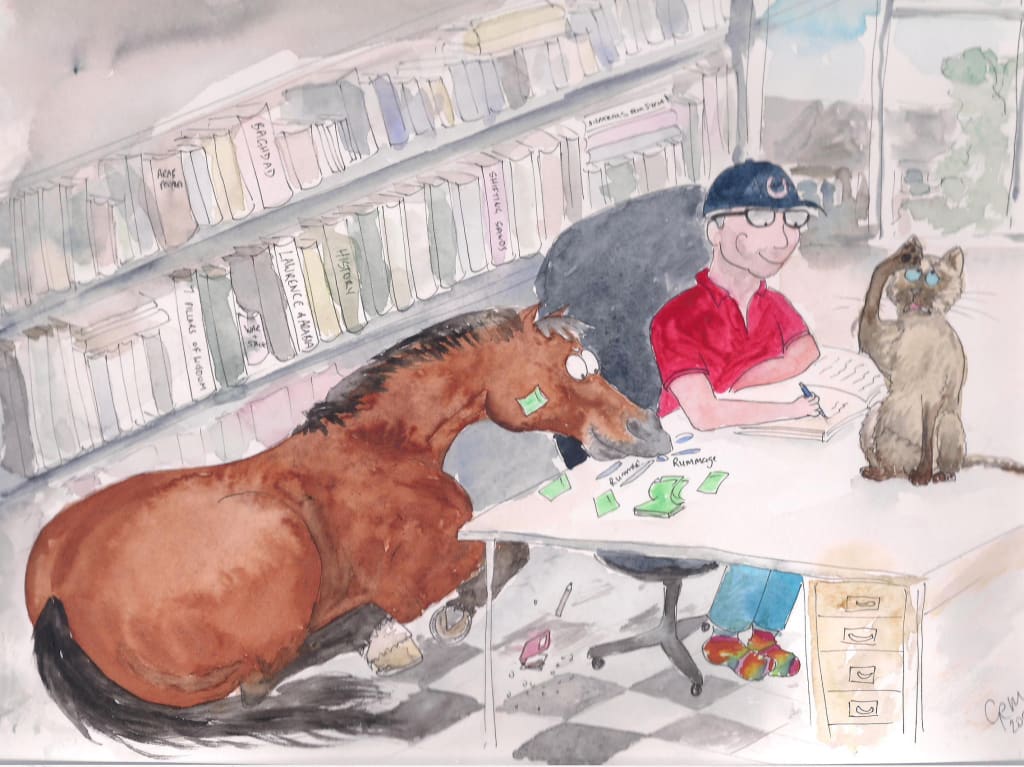 Life in the office of Omar Towers
Wednesday was one of those days full of promise. Good weather, a chance to ride on one of our horses across the New Forest and a genuinely relaxing day. A promise that was soon to be broken by a loose rock and a hole but more of that later.
AD HOMINEM
ad hominem (adjective) – appealing to feelings or prejudices rather than intellect.
There was a post appeared on Facebook promoting the use of a fact checking service. One comment attached to the post was:
"Some very dubious fact checking goes on already. Sounds like a way to decide the narrative and censor any other opinions".
I asked the "poster", if that is the right word in this context, if they had any specific examples they would like to share? My question was answered with:
"Don't be so lazy open your eyes".
Methinks someone was a bit scratchy about this.
My response was to cite what I consider were good examples of honest journalism. The Pentagon Papers, Watergate,UK MP's expenses scandal and most recently revelations about Dominic Cummings (The Prime Minister;s Special Advisor - now no longer) travelling unnecessary distances just after he drafted regulations preventing his fellow citizens from doing the same. That triggered the response from the scratchy poster:
"Relevance?"
They quite obviously still to sit on the comfort of opinion rather than going through the discomfort of thought.
My response was that I was only citing examples of good journalism and as I had done so the least they could do was to cite examples of fake journalism. I think the thread has been killed as there has been no response for over 48 hours or no further comments added to the original post
GOVERNMENT SPENDING & SOFT POWER
Earlier this week the British Government announced its annual spending review.
One of the spending cuts proposed is a reduction in spending on International Aid from 0.7% of GDP to 0.5%. There has been a populist movement campaigning on social media and in the mainstream press questioning why this country is sending money overseas when, especially now in the pandemic, there are needy causes here at home.
I don't agree with this proposed cut and I harbour two reasons for this view.
My first reason is that now, more than ever with BREXIT only days away, the UK needs a way to make its presence felt on the international stage. This country must be honest; we cannot achieve this presence with "hard power" alone behaving as if Britannia still ruled the waves. That is history. That is another place where things were done differently.
There are plans to send one of our newest aircraft carriers to the Far East next year but with a flotilla of escort and support ships from other friendly navies instead of from our own much reduced naval resources. How can that be an effective show of "hard power" as an individual nation when we have to rely on others to back us up when it shows just how depleted we are?
My second reason is that, in my opinion, this cut will further damage our international reputation as a country that can be trusted to uphold its international commitments. That initial wave of damage to that reputation was washed away when the Government put the Internal Markets Bill before the Parliament. This proposed enshrining into law statutory powers for the Government to ignore an international agreement with the EU signed, sealed and delivered in late 2019., only twelve months ago.
In less than twelve months this country has reneged on two agreements that were supposed to frame our relationships with the wider world.
The irony surrounding international aid issue is that the UK, the 6th largest economy in the world currently, is itself a recipient of international aid and support. This is not in the form of grants from the EU but from UNICEF supporting at least four projects here, One of which is helping to ensure 15,000 children receive the food they need because of their impoverished circumstances.
What signal is that sending to the world which has already seen a Premiership footballer effectively campaigning to get more food to children in difficult circumstances ahead of the Government?
If this proposal to cut spending on international aid becomes policy I fear it will be an act of self harm to the nation at the level of "soft" power with very hard consequences.
A LOSE ROCK, A HOLE, HORSES AND A SET OF KEYS
I have an almost pathological fear of losing my keys when I go out for a ride on any of our horses having seen one rider have to retrace all six miles of a ride on foot to find their keys that had slipped out of their pocket.
After prepping my horse for a ride I popped my car keys under a rock behind a hedge and went for a ride knowing they would be there when I returned. When we got back I tied up my horse and went to the rock but the keys had sort of gone. The loose rock was actually blocking a hole about three feet deep and there at the bottom I could see a faint glint of the keys. Now, my arms are only two foot nine so I had a problem. The only solution was to dig a groove about five inches deep near the top of the hole to give me that badly needed extra few inches.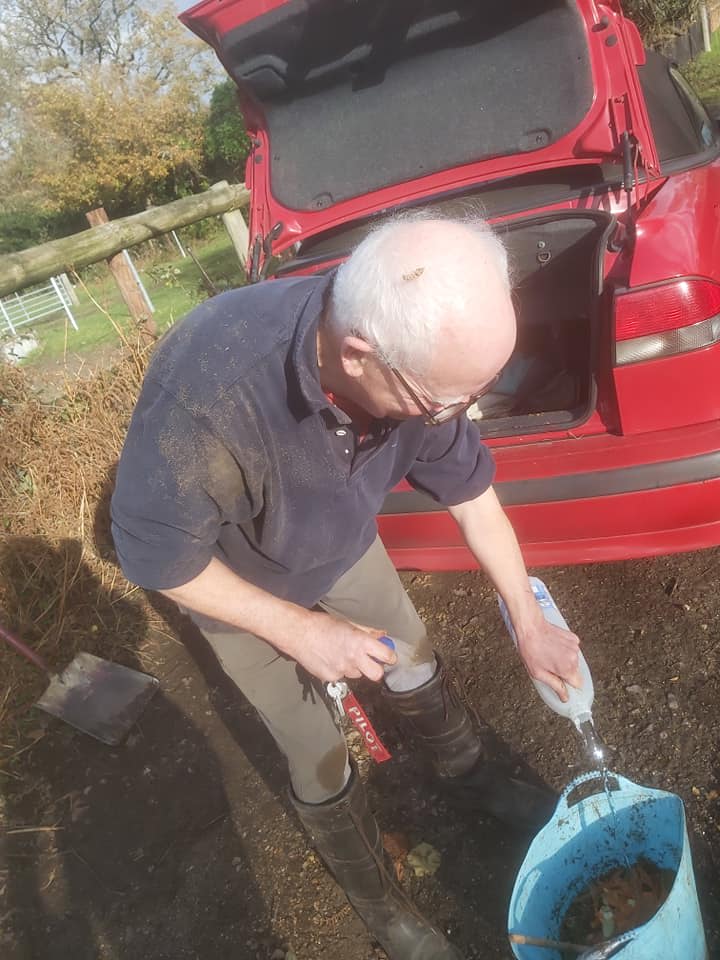 I did retrieve the key but only after some stretching, grunting and getting covered in stings from the still rampant stinging nettles. My friend took a picture of me after and posted it on social media. I did explain what had happened but some people obviously did not read the thread of comments in the post. The next morning a few people from the yard asked if I was OK after my fall, where did I come off, who were you riding? In some ways that was a relief as a fall is probably easier to explain than the sheer stupidity of dropping a set of keys down a hole.

Alan Russell
I am a very lucky person. I live in a beautiful area,the New Forest,have a happy home that I share with my wife and two felines. More,much more than this I travel many highways,to interesting places and meeting interesting people.Carp diem.
See all posts by Alan Russell →