I am Ukrainian, and I Can't Keep Silent Anymore.
Shock, despair, hate, and realization that my world will never be the same.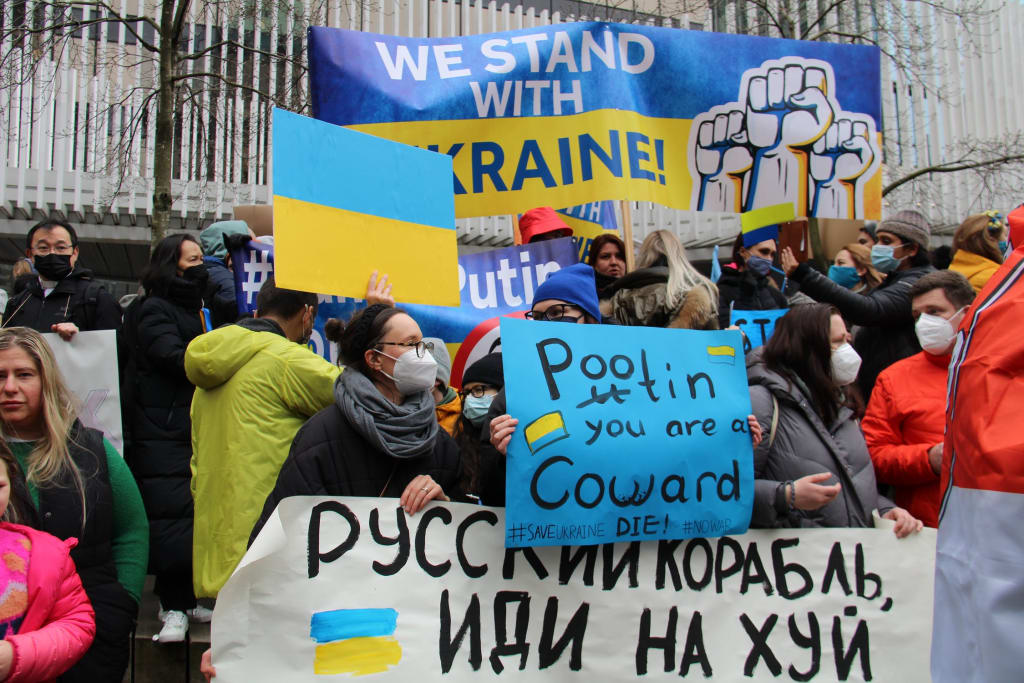 I woke up on the 24th of February, and it seems that day has not finished yet.
Shock, despair, hate, and realization that my world will never be the same as it used to be.
Why us? How could he? Is he insane? What will happen to my family, country, and entire Europe? — I ask these questions daily.
Thousands of innocent people die in Ukraine. Whyyyyyy? These are crimes against humanity! We have no clue when we will see a peaceful sky again.
They say they came with peace and for peace. They believe these "forced" measures will help create a better future for all Ukrainians.
One sick person fulfills his imperial ambitions and ugly goals at the cost of peoples' lives. Wanna see what Putin's "peace" looks like?
You can see my neighborhood in Kyiv below. I lived a few kilometers away from the Kyiv TV tower, which was bombed a few days ago.
I don't know what happened to my home and if I have a place to return to at all.
Pain backed up by waves of anger is what I feel today. Everyday.
Perhaps I am still young, but I honestly don't get this war! Why? What for? What's more important than human lives?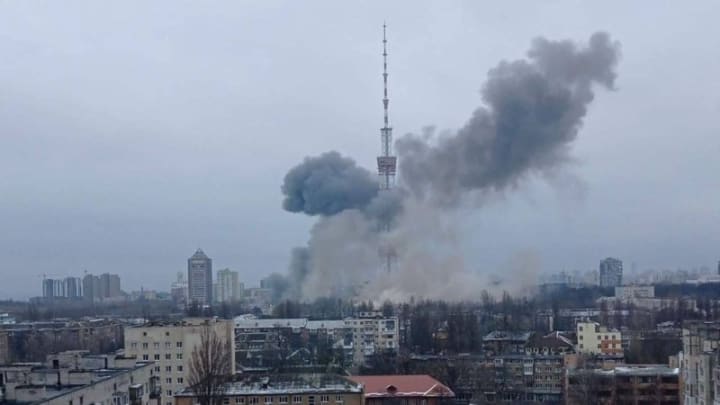 My family, like many other Ukrainians, refused to leave their homeland. I was begging them to leave before this nightmare began, but they didn't.
Now, thousands of kilometers separate me from my mum, dad, and grandma. I don't even know if I'll ever see and hug them again.
I am physically in Budapest, but mentally with my family, every day and every minute. I pray to see them again.
I feel guilty for staying here, typing these words, and seeing a peaceful sky while others are dying there to prove we have the right to live in our homeland.
You can judge me for typing these words, but I can't keep this pain inside me anymore.
I am not okay! And I probably won't be okay for a long time!
Your support is needed today more than ever.
I am not military, but a civilian with a big heart.
I can't stay aside while brothers and sisters die.
I neither ask to donate money nor for demonstrations!
All I ask you for is to support civilians fleeing from the war.
Like Hungary, many Western countries welcome refugees and help with food and shelter. If you can and want to help, please, support people in need!
If you are in Budapest, the building of the State Self-Government of Ukrainians in Hungary functions as a collection point from now on. Address: Budapest, VI. kerület, Hajós u. 1.
If you are in any other country, please, ask the Ukrainian embassies and local Ukrainian communities what you could help with.
Even a little help makes a difference today!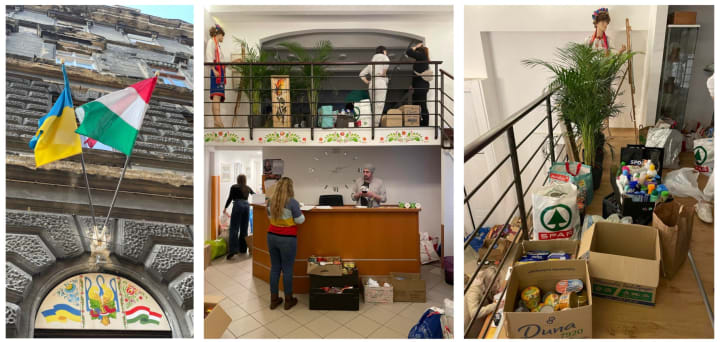 Over a million Ukrainians left our homeland to escape the war. And it's not over yet.
A humanitarian and economic crisis with drastic consequences for the whole world will come if they don't stop killing our people.
I could have never thought that we would be forced to flee to Europe to save our lives from Russians one day. What would my grand-grandfathers say, who lost their lives in World War II? What for? Shame!
God punishes those guilty, always! It's just a matter of time.
Ukraine has been fighting evil for a week, despite no one believing in us and our army.
We stand strong and will never give away our freedom!
The dark days will soon end, and the sun will shine again.
Glory to Ukraine!
----------------------------------------
If you find this piece helpful and inspiring, please consider leaving a ❤️, or even a tip.
Your support means a lot to me as a writer!
Victoria
About the Creator
Self-made marketer & content writer. Writing daily. Creating SEO-friendly content for 3 years.
My site: https://selfmademillennials.com/
Let's get in touch: https://www.linkedin.com/in/victoria-kurichenko/
Reader insights
Be the first to share your insights about this piece.
Add your insights