Health Care Crisis Update
It might not be so bad.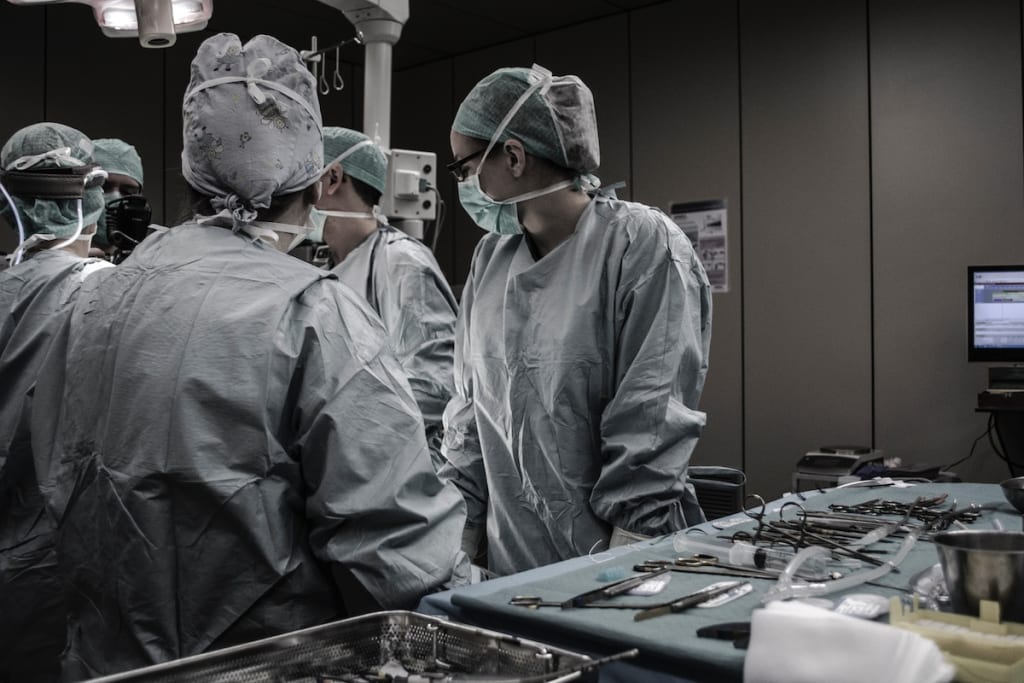 The disaster that is the American health care system is hard to fix. There is no simple solution. We are digging our own grave daily. Your health care is dependent on your ability to work or the ability of a parent to work. Working out a vision is all well and good but we need to do something about what we currently have to deal with. What I'm reading is that Aetna was bought by CVS for $69 billion. Single payer has to be implemented in this incredibly rich company. Cigna and Anthem were about to merge in February 2017 along with rivals Aetna and Cigna who also wanted to merge but didn't. The Justice Department blocked these massive, vertical mergers but they might have better luck if the merger is vertical.
These are not mergers where companies are looking to combine and take a competitor out of the market, even while adding a new line of business. The pharmacy benefits management industry is something new to me, as the CNN article I found quotes it as a negotiator with the big drug makers to lower prescription prices. If CVS buys Aetna, it means that it will own a huge pharmacy chain, an insurer, and the company that sets prices for drugs. Walgreens also had agreed to buy stores from Rite Aid. Even Walmart has a business of its own, which I didn't know about, which may result in them feeling like they have to bulk up in the healthcare business. Many are worried about rising health care costs because of President Trump's actions along with his pet Republicans in Congress who do whatever he says. Some companies do preach being "free from profit-making incentives," which means that the companies want to keep prices low for the worker.
In Idaho, which is a state of 1.7 million, 110,000 people in Idaho have been priced out. The problem is that Idaho's insurance regulators have made a proposal for a stripped down version of health care that would violate the Affordable Care Act. Democrats have called this idea "Junk Insurance." Republicans feel the current health care law and other insurance rules have driven up costs. This has lead to increases in insurance premiums. Apparently, if you haven't maintained continues coverage, you are left hanging if you have a pre-existing condition. A pre-existing condition counts as diabetes, asthma, cancer or AIDS.
This is why those of us with a pre-existing condition have to fight back in the form of protests for health care rights. Health care is in flux right now. Some people might wind up with coverage after all if they don't have a pre-existing condition. They tried to repeal some things about the current health care laws but didn't succeed. Open Enrollment has continued, up 95% last year from 86 percent in 2016 and 72 percent for 2015. 2.8 million people alone enrolled last year. Four out of five customers on HealthCare.gov were able to get plans costing $75 or less per month.
This is startling data from the Trump Administration itself as quoted on Bloomberg. Humana, Aetna, and several Anthem subsidiaries left many markets because of political uncertainty, and financial loss. They claim they have repealed the Affordable Care Act, which was the hallmark of the Trump administration, and yet people are purchasing insurance that covers basic health care needs. My home state of California is a state that has open enrollment deadlines after December 15th. Health Care.gov will assign people who lost their insurer to similar plans from other companies. Some plans come at a high price with deductibles of $6,000 and high co-pays. I have to wonder what sort of insurance someone like me, a type-1 diabetic is eligible for along with my other pre-existing conditions. This is why I am suggesting those of us with pre-existing conditions demand that we maintain coverage by protesting.
Works Cited
http://money.cnn.com/2018/03/08/investing/health-care-mergers-cigna-express-scripts-consolidation/index.html
https://www.nytimes.com/2018/03/09/us/idaho-health-insurance.html
https://www.bloomberg.com/graphics/health-insurance-marketplaces-for-2018
About the Creator
I have a B.A. in creative writing from San Francisco State. Can people please donate? I'm very low-income. I need to start an escape the Ferengi plan.
Reader insights
Be the first to share your insights about this piece.
Add your insights