Glasgow Tory geek slaughtered after Sturgeon seat threat
Kyle Thornton warned the First Minister he is coming for her seat in May.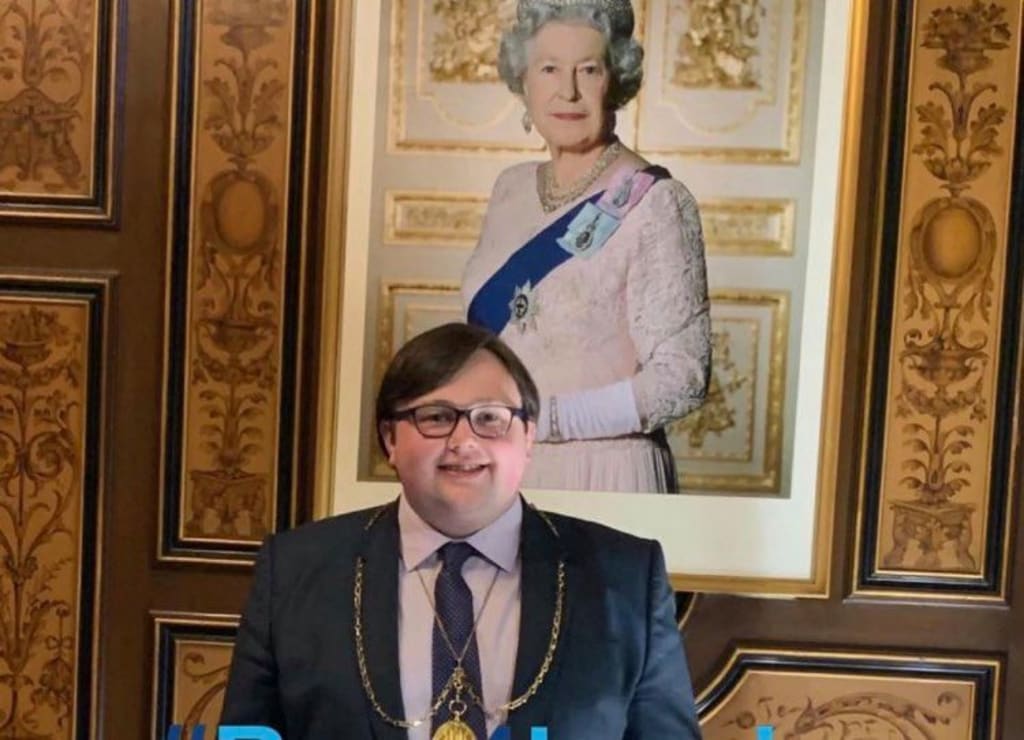 Kyle Thornton: Tory candidate for Glasgow South.
A young Tory has made himself a target of ridicule online after telling Nicola Sturgeon he is coming to take her seat.
Maggie Thatcher fanatic Kyle Thornton announced that he will take on the First Minister for her Holyrood seat in Glasgow South next May.
The 25-year-old former Glasgow Uni student, who was soundly defeated when he ran for Westminster in 2017, made the bold claim that only he can defeat the Holyrood leader and that he is looking forward to getting 'out and about'.
The Tory party are famously unpopular in the city with the previous candidate for the seat finishing in fourth place and just narrowly ahead of the Lib Dems in fifth.
So with that, along with his geeky school-bully victim look, many Glasgwegians, supporters of the FM and others picked up on his brazen Tweet with a wry smile.
Such is the contempt for the Tory party in the area the boy was seen more as a figure of fun that any kind of a threat.
And let's be honest, with polls predicting an absolute rout by the SNP in May, it is highly unlikely Sturgeon, who is the most popular politician in the UK, will lose her seat.
To lose it to a Tory, especially one as unknown and inexperienced as Thornton, is unthinkable.
To be fair most of the reactions were good-spirited banter- with most expressing a degree of sympathy for the reaction he is bound to get from the locals if he takes to the doors.
On his official Twitter account, @kyleakthornton, who openly idolises former Pm Thatcher, said: "Delighted to announce I've been selected as Scot Tories candidate for Glasgow Southside in next year's Scottish election to take on Nicola Sturgeon. Looking forward to getting out and about (in a COVID secure way of course)!"
He then shared a leaflet ad with a glaring spelling mistake.
Saying: "Glasgow Southside needs an MP that will push for jobs, economic growth and improve our key public services rather than an SNP one who simply puts seperation beyond everything else."
Among the replies were people from all over questioning his bullishness and saying he is nothing but a lamb to the slaughter from the Tories who would surely have put someone with a bigger profile and more experience if they thought they even had a snowball's chance in hell of unseating Sturgeon.
One said: "Another one with the look of a man with an "interesting " hard drive."
Carhandle tweeted: "Go get her Tiger Rolling" with three laughing faces.
Alison McCafferty said: "Commiserations guaranteed."
Stuart wrote: "You couldn't take on a fish supper"
Lady Di replied sarcastically: "Let us know how that works out for you".
Geckles joined in: "Is there a mould for Tories."
Annie Glen didn't think much for his chances: "Son, do yourself a favour and withdraw now. You won't regret it."
Stoo GU7 said: "Oh dear Poppet. I do hope you're not giving up work or anything for this."
And SSR brought in an old classic with a modern twist and said: "Aven furloughed yer da"
James McNulty was straight to the point, saying: "The naivety of this tweet is breathtaking"
Other posted several laughing faces and emojis mocking the young Tory who seemed to take it in good spirits.
Good to see he has a thick skin, we've got a feeling he might need it once the campaigning starts.
Sturgeon has been the MSP for the area, that takes in Govan, Pollok and Govanhill, since the seat was created in 2011.
The biggest threat to her seat this time around, although still not that big a threat, will be from Labour veteran Anas Sarwar, who used to represent the seat in Westminster until 2015.
UPDATE: Sturgeon retained the seat with 18,000 more votes than Kyle who limped in to fourth place with a whopping 1700 votes.