Devin Nunes, a Republican from California, is stepping down as chairman of Trump's social media committee.
Rep. Devin Nunes, R-Calif., has announced that he will leave Congress at the end of the year.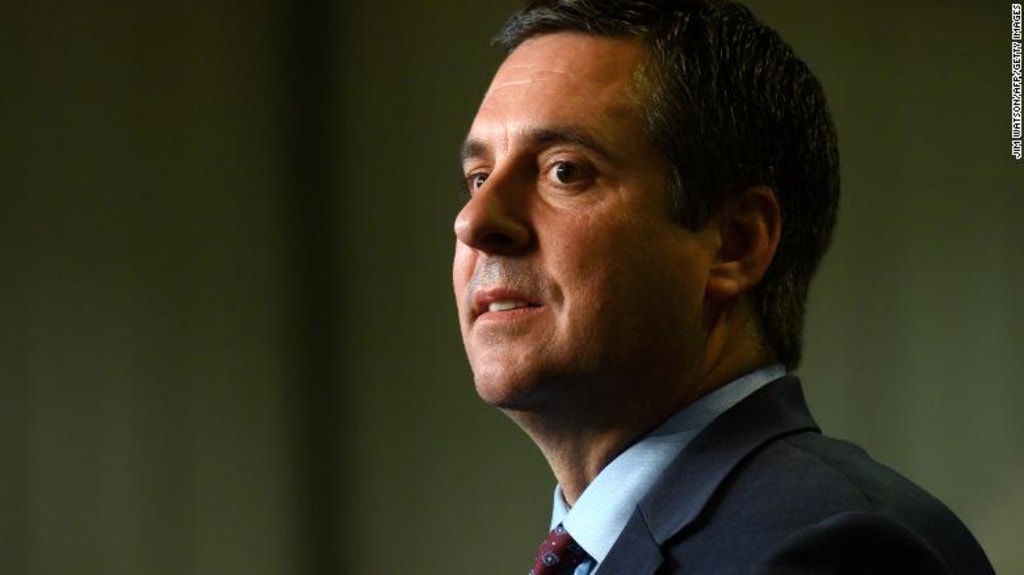 Rep. Devin Nunes, a divisive Republican from the San Joaquin Valley, is stepping down from Congress to lead a social media startup founded by former President Donald Trump.
In a statement to his constituents on Monday, Nunes said, "I will greatly miss being your representative."
The Trump Media & Technology Group announced shortly after he received the email that Nunes, 48, would be its chief executive officer beginning in January.
In a statement, Nunes said, "The moment has come to reopen the internet and allow for the free flow of ideas and speech without restriction." "I am humbled and gratified that President Trump has entrusted me with the mission's leadership."
Members of Congress who are still in office face considerable constraints when it comes to negotiating private sector positions. The limits, on the other hand, are often violated.
The former dairy farmer's retirement comes at a time when congressional districts are redrawn every decade, and California is losing a member of Congress for the first time in its history. Nunes would have faced a tough reelection fight in the 2022 midterms, according to draft maps released in November. However, because members of Congress are not required to live in their districts, the incumbent is a prolific fundraiser, with $11.8 million in cash on hand at the end of September. He might have run for a more favorable seat.
If Nunes had ran and won, he would have been chairman of the influential House Ways and Means Committee if Republicans gained control of the House in 2022, as projected.
Kevin McCarthy, the House Minority Leader, complimented Nunes' efforts on behalf of Californians.
"Because of his dogged pursuit of the objectives that support our way of life, the Central Valley of California is better off."
Nunes' fundraising prowess is well-known among members who aren't in positions of leadership. It stems from his leadership on the House Intelligence Committee and his senior position on the House Ways and Means Committee, which writes tax legislation.
According to the Center for Responsive Politics, a nonprofit that tracks money in politics, he raised more than $26 million in the last election cycle, ranking him fourth in the House for money raised directly for a member's personal campaign account (rather than the party accounts that leaders typically support).
Since 2003, Nunes has been a member of Congress. During the first impeachment of President Trump, Nunes served as the lead Republican on the House Intelligence Committee, positioning himself as a significant supporter and defender of the former president; Trump later gave Nunes the Presidential Medal of Freedom.
He made news for a series of lawsuits he launched in an effort to quell criticism, including one two years ago.
As a result of these efforts, as well as Nunes' unwavering devotion to Trump, Nunes has become a favorite target of leftist ridicule around the country.
"Good riddance," said Democrat Phil Arballo, who ran against Nunes unsuccessfully in 2020 and expected to run against him again the following year.
Nunes' departure will provide House Democrats a modest but immediate boost: As soon as Nunes leaves office and his seat becomes empty, Democratic leadership will have a little more breathing room in their razor-thin majority.
He is the second member of California's congressional delegation to retire. Last month, Bay Area Democrat Rep. Jackie Speier announced that she would not seek reelection.
Mehta and Haberkorn contributed reporting from Los Angeles and Washington, respectively.
This article first published in the Los Angeles Times.
About the Creator
hello world
my name is indika sampath so I'm a article writer. you also can learn by reading somethings that important things.
thank you so much for visiting my profile
Reader insights
Be the first to share your insights about this piece.
Add your insights