Bryan Watch: Feb 2020 I
No Help for Puerto Rico, Workers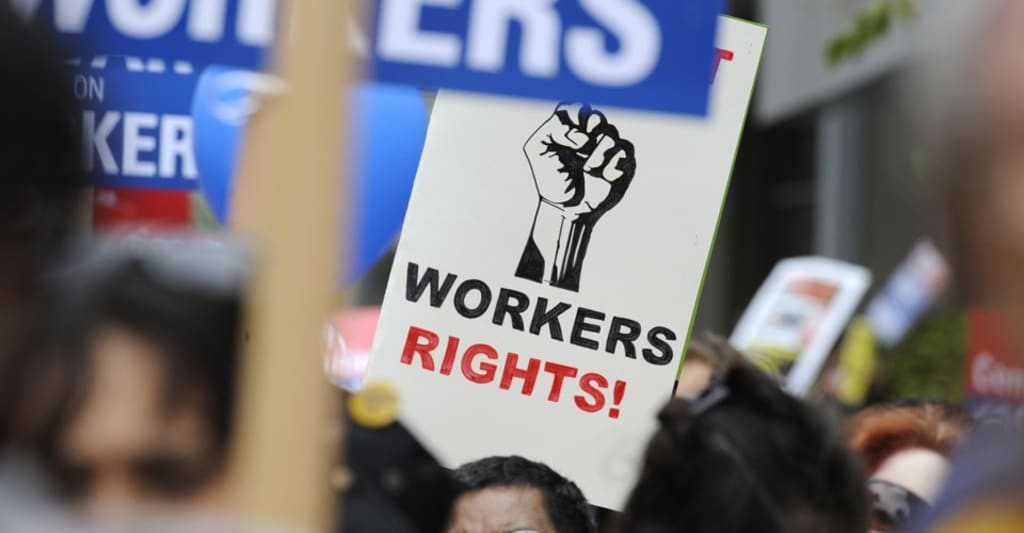 A relatively busy week for Congress this week, with 20 votes. 17 were party line, and Steil continued his record of non-thinking, voting with the Republican caucus every time this week.
The big bill Friday morning was HR 5687, the supplemental appropriations bill for Puerto Rico, which recently suffered a series of devastating earthquakes. The vast majority of Republicans (17 to 160), including Steil, voted against helping the people of Puerto Rico. (RC 54).
Steil supported a motion to recommit by Rep. Tom Cole (OK) that would have sent the bill back to committee for further study (RC 53, Feb 7). He also voted against an amendment by Rep, Donna Shalala (FL) regarding the stresses children face in their education when they have to move due to natural disasters. (Shalala amendment #1, RC 52, Feb 7)
Thursday began with a debate over H Res 832, a move by Kay Granger of Texas to condemn Speaker Nancy Pelosi for ripping up Trump's speech immediately after the State of the Union Address. Steny Hoyer (MD) quickly killed the Republican foolishness. (RC 38, Feb 6).
On Thursday, House Democrats challenged actions by the Trump administration that threaten to weaken Medicare, passing a resolution by Rep. Mark Veasey of Texas. No suprise, not a single House Republican stood up to the Trump administration to defend Medicaid and the Children's Health Insurance Program. (RC 51, H Res 826, Feb 6)
The big bill on Thursday was HR 2474, the Protecting the Right to Organize Act. As expected, the bill seeks to expand the rights of workers and their ability to protect their rights through labor unions. House Republicans almost unanimously (186 to 5) voted against protecting the rights of workers (RC 50, Feb 6).
Steil not only voted against HR 2474, he voted for a motion to recommit by Kevin Hern of Texas that would perversely encourage anti-union employers to hire undocumented workers to prevent the formation of labor unions. (Congressional Record, H926, Feb 6) (RC 49, Feb 6)
There were a variety of amendment to HR 2474. Steil voted against Democratic efforts to improve the bill and protect the rights of workers (RC 48, Rouda amendment #782; RC 47. Jackson Lee Amendment #777; RC 44, Wild amendment #771; RC 41, Haley Stevens amendment #767, all on Feb 6)
What did Steil support? Efforts by Mark Meadows (NC) and Rick Allen (GA) to protect right to work laws (RC 46, Meadows amendment #776; RC 45, Allen amendment #772), making it harder to unions to win membership elections (RC 43, David Roe amendment #770) and a move by Virginia Foxx (NC) making it harder for labor unions to organize during campaigns (RC 42, Foxx amendment #768, all on Feb 6)
As usual, Steil and his Republican colleagues voted against considering either the Medicaid resolution, the right to organize bill or the supplemental appropriations bill for Puerto Rico. (H Res 833, RC 39 and 40, Feb 6)
On Wednesday, the House dealt with three bills. The House split on HR 2382, the USPS Fairness Act. Republicans, including Steil, voted against it 87 to 105. (RC 37, Feb 5). The bill would repeal requirements that the Postal Service fund retirement accounts 75 years in advance. This anti-USPS requirement was pushed through by the Bush administration in 2006, and the Post Office has been fighting to repeal it for the last decade.
The other two passed with fairly broad bi-partisan majorities, with Steil voting for both. HR 4031, the GLRI Act, actually increases funding for the Great Lakes Restoration Initiative up to $475 million by 2026. Steil must have remembered his district borders Lake Michigan. (RC 36, Feb 5). And HR 4044, the Protect and Restore Americas Estuaries Act, does pretty much what it sounds like. It funds waterway restoration projects on the Atlantic and Pacific coasts. (RC 35, Feb 5). While both environmental bills had some opposition, it was mainly the Crazy Caucus.
Scorecard
Total Votes: 20
Party Line: 17 (17-17; Steil 100%)
NPL: 3 (35, 36, 47)