What Is $SUI?
The project that is built by ex-Meta's developers!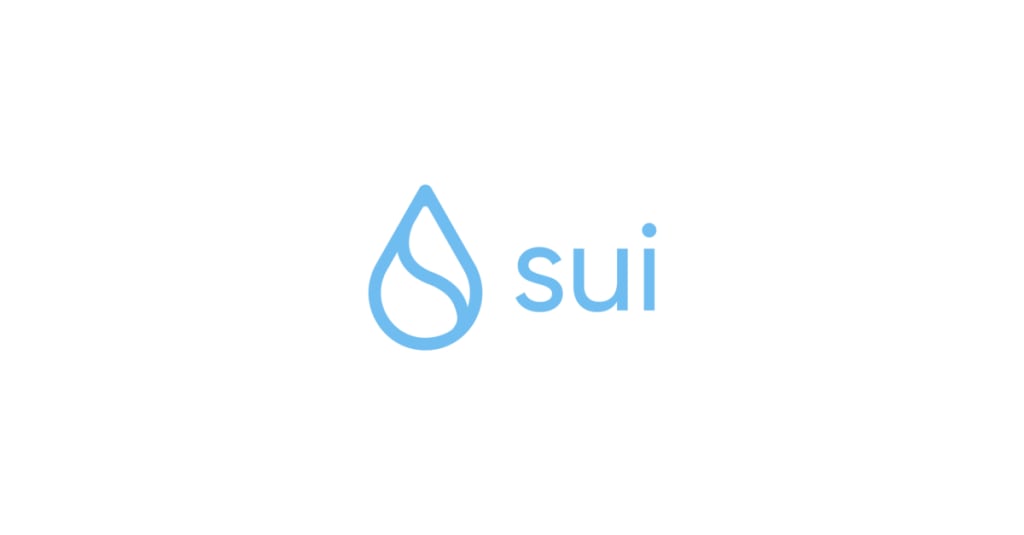 SUI is a Layer1 blockchain network (public chain) developed by Mysten Labs. The purpose is to enable developers to build experiences that meet the needs of the next billion users in Web3.
Mysten Labs was founded in September 2021 by a group of former executives and developers from Novi Research, a department of Meta company that was previously dedicated to the Diem blockchain and Move programming language.
Features
The SUI ecosystem uses the Rust-based Move programming language and currently uses the same PoS consensus mechanism as Ethereum. Its main features are:
Powerful scalability: The network can horizontally scale throughput by achieving parallel protocols for causally independent transactions. They achieve this through Byzantine consensus mechanism, eliminating the overhead of global consensus while maintaining security and scalability.
Secure smart contract language: Move is a programming language originally developed by Facebook for writing secure smart contracts. It supports cross-chain libraries, tools, and developer communities.
Ability to define complex on-chain assets: SUI's scalability is not limited to transaction processing. Its storage is also low-cost and scalable. This enables developers to define complex assets with rich attributes that exist directly on the chain, rather than introducing indirect layers from off-chain storage to save gas fees.
Better Web3 user experience: The SUI team aims to make it the most accessible smart contract platform, enabling developers to create excellent user experiences in Web3. To meet the needs of users, SUI will provide developers a range of tools to leverage the features of the SUI blockchain. The SUI development kit (SDK) will allow developers to build their projects on the platform without limits.
In summary, Sui is known for its real-time settlement, high throughput, rich on-chain assets, and excellent Web3 experience. Its horizontally scalable throughput and storage enable efficient DApp development with lower costs.
$SUI Token
$SUI is the native asset of the SUI blockchain network. A portion of the total supply of Sui will be released when the platform's mainnet goes live. The remaining tokens will be distributed in the future as ownership or as equity incentive subsidies. For now, the $SUI token will have three main uses: staking, gas fees, and governance.
$SUI can be staked to participate in the platform's proof-of-stake mechanism. $SUI is also used for paying gas fees required for executing and storing transactions or performing various operations on the platform. Sui token holders have the right to participate in on-chain governance voting on various issues that affect the SUI platform, such as protocol upgrades.
Ecosystem
So far, the SUI ecosystem has attracted many teams to build projects. Here are some of the popular projects in the SUI ecosystem for those who are interested in its airdrop:
SUI Wallet: Officially supported browser wallet
Ethos: Wallet that only requires email registration
MovEX: Decentralized exchange (DEX)
SUI Name Service: Officially supported decentralized domain name identity service provider
Axelar Network: Cross-chain communication protocol
BlueMove: NFT market designed for the Move language public chain, currently deployed on both Sui and Aptos networks
SUI gallery: One of the NFT markets on SUI
Just in case if some have confusion with SUI and Aptos, despite the fact that both teams are previously working for Meta (previously Facebook) to develop their blockchain ecosystem, both projects are actually completely different and unrelated.
. . .
I'm sure you have a lot of questions about my work and how I do it. Well, let me tell you a secret: it's all thanks to coffee.

Coffee is the magic ingredient that makes everything possible. And guess what? You can be part of that magic by buying me a coffee because the Medium Partner Program is not available in my region yet. This small gesture definitely means the world to me! 😊😊😊

☕Coffee Treat ➡️➡️➡️ HERE
. . .
References:
https://sui.io/
https://www.grenade.tw/blog/sui-token-introduction/
https://boxmining.com/sui-blockchain/
https://coinmarketcap.com/currencies/sui/
About the Creator
Crypto | Finance | Investing
I'm a crypto enthusiasts who loves blockchain technology because I believe that the future of finance will become more decentralized. Follow me and share your opinions so that we can discuss and grow more.
Reader insights
Be the first to share your insights about this piece.
Add your insights