UAE-The Emergence of Blockchain
Exploration of the increasing use of Blockchain in the UAE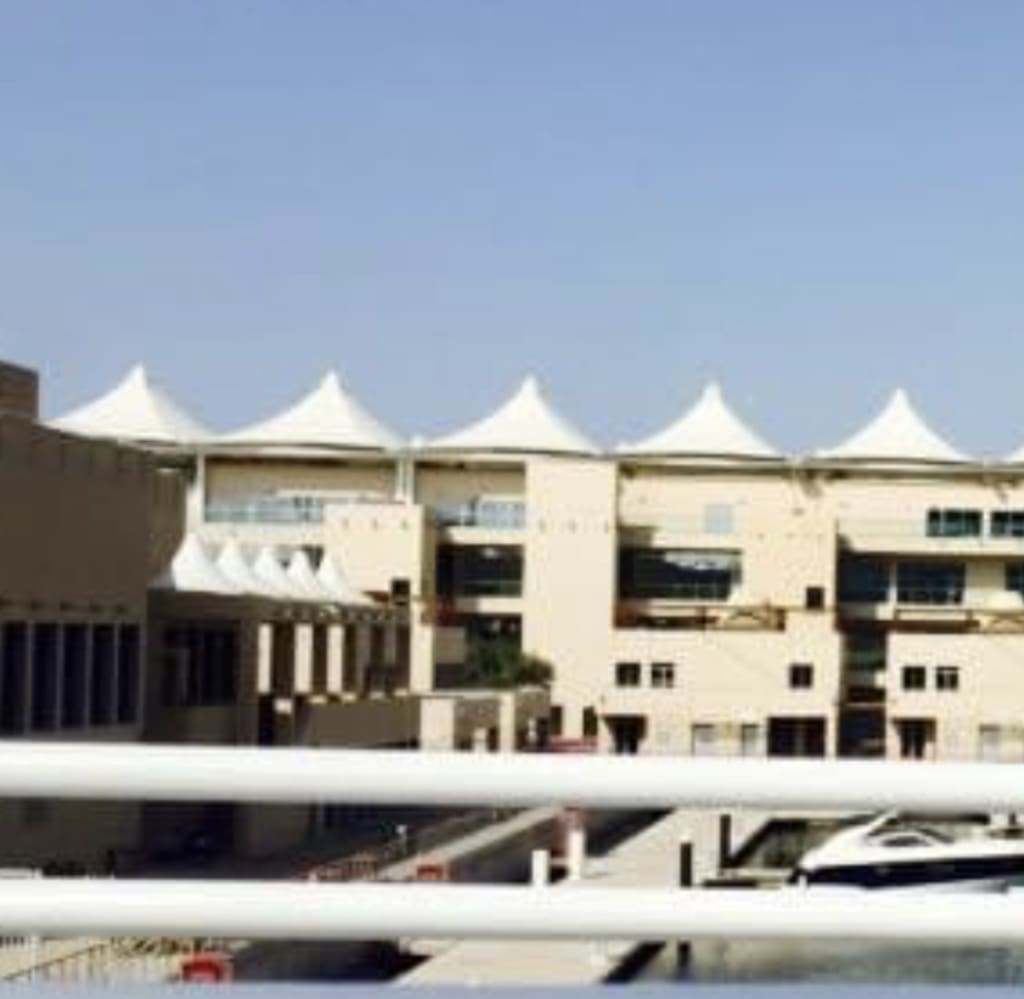 This article is owned by Direct Ventures, a company based in Ile-de-France.
UAE Relationship with Technology
The UAE, as the financial capital of the Arab world has in recent years taken steps to maintain its dominance in this sphere and furthermore propel its worldwide standing. These steps have involved, amongst other initiatives, adopting and applying smart technology to streamline processes for the government and private entities, develop and utilise Artificial Intelligence and facilitate the use of Blockchain on a governmental as well as private level. Different kingdoms in the UAE have had varying levels of success in this endeavour. We will now look below at the steps adopted by Dubai and Abu Dhabi in this regard.
Smart City in the UAE
Dubai
Dubai has over recent years made one of its key focuses to create 'the highest levels of happiness' amongst its citizens and residents. The Emirate has been at the forefront of a technological evolution with a view to improving processes and procedures in the Emirate to achieve this ultimate goal. Sheikh Hamdan Bin Mohammad Bin Rashid Al-Maktoum has launched a number of projects under the Dubai 10X Initiative to propel Dubai 10 years into the future.
We will now shift our focus to what Dubai has done to establish a Smart City and to achieve the UAE's goal of bringing about a technological evolution. Dubai had established a number of governmental organisations including the Dubai Smart City Office (DSCO) and the affiliated Dubai Data Establishment (DDE) with a view to realising these aims under the ambit of the Dubai Data Law 2015. The DDE's main purpose is to disseminate and exchange data and to ensure that this done securely in coordination with the Dubai Centre for electronic security.
The DDE's corollary function is to create an information database for the benefit of all government entities and the private sector. Regulations in the form of checklists and criterion have also been established to ensure that the data on this database is accessed securely and there are no abuses of power conducted through the access of this information.
Furthermore, an AI toolkit has been set up by Dubai with the intention of promoting use of artificial intelligence by individuals in industry and academia.
Abu Dhabi
Abu Dhabi has become focused on creating a technological evolution for the benefit of its residents and citizens and to create its own Smart City. In order to facilitate this evolution, Abu Dhabi had established TAMM-Abu Dhabi Government Services, an online one-stop-shop. This organisation's primary purpose is to serve UAE residents, citizens, visitors and investors by providing them quick access to information without resort to government entities, or the previous 140 government websites. TAMM's purpose is to assist individuals in their everyday needs by providing easy solutions for individuals to, for example, buy houses, start businesses, obtain healthcare and locate schools through one central website.
Prior to the onset of the coronavirus, Abu Dhabi was also set to hold the Smart City Summit in October 2020 wherein the government and private entities were due to discuss upcoming projects and technological requirements to further drive the vision to establish a truly Smart City, facilitating ease of living for its residents, citizens and visitors. However, as with all things prior to COVID19, it is currently unclear whether and how this Summit will now proceed.
We will now move on to assess how technologies such as Blockchain are being used by Dubai and Abu Dhabi to further their technological ambitions.
What is Blockchain?
Blockchain is a diary system which is almost impossible to forge. It takes the form of a hash, which converts text to a string of numbers and letters made by a hash function. This hash function subsequently takes these numbers and letters and makes them into a fixed number of characters, creating a record. A number of such records is created and then in turn converted to a spreadsheet. This spreadsheet is then spread over several computers called nodes. The nodes function is to store these identical spreadsheets. The spreadsheets altogether are the Blockchain. Once the spreadsheet has been spread over the nodes, it is effectively finalised. Any changes made to one of the spreadsheets will be disallowed by the node in which it is stored. Accordingly, this Blockchain technology can securely store important information and prevent access and tampering by unauthorised users.
Therefore it is evident how beneficial Blockchain technology can be for world governments in storing public information and also for private entities when engaging in transactions.
Having described the efficacy of Blockchain technology, we will now look more closely at how this is being implemented by Dubai.
What is the Blockchain culture in Dubai?
Dubai has adopted Blockchain as a new means and process in order to conduct business between both, governmental organisations and private entities on the one hand, as well as between two sets of private entities on the other.
Blockchain technology has been applied to transactions where the subject matter has involved, amongst other areas, health insurance as well as funding trading.
Dubai is looking to achieve its goal of becoming the first Blockchain city in the world. His Highness Sheikh Hamdan Bin Mohammad Bin Rashid Al-Maktoum set up the Dubai Blockchain Strategy in October 2016 to this end. This has meant that over the last four years an advanced medical platform for the whole of the UAE has been established. Further steps have also been adopted by Dubai to implement Blockchain technology in the Commercial world.
The Dubai Chamber of Commerce, in conjunction with the Dubai Future Foundation, unveiled the Dubai Silk Road Project. This project was established in order to use Blockchain technology to eliminate weaknesses in the global trading system. This is achieved through increasing transparency of transactions and making processes automated.
On 1 May 2019 an agreement, entitled Centre of Future Trade (CoFT), was reached between Perlin, a Singapore-based Blockchain startup and the International Chamber of Commerce (ICC). The objective of this agreement was to further the use of Blockchain technology by private entities as well as world governments. It was hoped that this would lead to a transition from paper-based agreements between entities to digital transactions instead. On July 1 2019 it was reported that the Dubai Chamber of Commerce and Industry (DCCI) signed a Memorandum of Understanding with the ICC and Perlin. In line with this agreement the DCCI acquired the exclusive rights to offer CoFT Blockchain trade solutions in the Middle East and Africa. These trade solutions will support the Dubai Silk Road Project.
The aim behind these developments was for all financial transactions to be conducted within the newly established Blockchain culture. The said transactions would be completed digitally online without need for the respective parties to meet face-to-face and make procedures more streamlined in avoiding paper-based agreements.
This ensures that transactions between private entities and/or where required, government organisations are completed easily and securely. Blockchain is an especially necessary technological development in the current climate, where the Coronavirus has spread globally. Alongside ensuring the safety of transacting parties, Blockchain also increases productivity; transactions can now be completed digitally in the Emirate. Consequently, this would result in an increase in the number of completed transactions and as a corollary there will be a positive impact on the economy of the Emirate.
Although steps and processes have been put in place for widespread use of Blockchain technology in the Emirate, as detailed above, it is yet to be seen whether and how private entities will embrace these developments. Further, there is scope for developing processes and establishing companies that can facilitate the use of Blockchain technology by private entities in furtherance of their respective transactions. That is where we come in.
What is Blockchain culture in Abu Dhabi?
In 2018 Abu Dhabi had also announced that it aimed to facilitate the widespread use of Blockchain technologies by the government and also private entities in their financial and other transactions.
To this end, the Abu Dhabi Islamic Bank (ADIB) became the first Sharia-based bank to adopt Blockchain technology through its partnership with TradeAssets, an e-marketplace, in order to move the origination and distribution of trade assets online. Accordingly, ADIB's customers, Abu Dhabi-based companies, can now, manage their finances locally and globally alongside entering transactions with international entities, all through digital channels
However, despite this massive step forward taken by the ADIB, unlike its neighbour Dubai, the Abu Dhabi Global Market has been slow to create a regulatory structure for Blockchain's adoption and use. This has consequently meant that Blockchain technology is not currently being used by the vast majority of Abu Dhabi's businesses and governmental entities. Abu Dhabi had sought to launch crypto asset trading in Q2 2020, however, due to the onset of the coronavirus and global lockdown, this initiative has been stayed. Any future action carried out in this regard appears contingent on the eradication/slow-down of the spread of the coronavirus as well as the lifting of the lockdown.
Blockchain in times of coronavirus
In the current climate, where the pandemic of the coronavirus has spread throughout the world, people are advised to avoid interaction and meetings and to stay at home. It is unclear how long the imposed lockdown will last in order to succeed in the combat against the coronavirus. Consequently, this could have an impact on whether transactions can be negotiated, finalised and signed. Any steps taken to complete transactions electronically through the use of email may be vulnerable to hacking and exploitation by third parties. Accordingly, Blockchain could be an important tool to fill this gap, facilitating an environment in which parties may securely finalise their negotiations and transactions to meet their needs and thus having a positive impact on the economy. That is why arguably now is the time to push forward on the agenda of ensuring that all transactions are completed via Blockchain.
However, in the UAE, the widespread use of Blockchain technology also necessitates corresponding evolution in regulatory technology. This is imperative to ensure that technologies such as Blockchain are not used in a vacuum which could liable to abuse and exploitation of private entities. Regulation is important and is used by worldwide governments to help monitor transactions and prevent fraud and criminal activity. So where Blockchain technology is adopted for financial transactions, Regulation Technology is essential in monitoring the same. This is explored further below.
Regulation Technology in the UAE
Regulation Technology, in short Regtech, is a means by which to manage regulatory processes through technology. In this writer's opinion, it is a technology unlike Fintech, which has an altogether different function in aiming to use technology to create new ways to deliver financial services by shifting delivery methods online. The two technologies are however often used in conjunction in practice.
Although thus far mainly used in the financial sector, Regtech use is spreading into regulated business such as the Consumer Goods Industry.
Regtech in the Middle East and specifically the UAE, is still in its infant stages of adoption, development and application. Nevertheless, big strides have been taken in Dubai to adopt and use both Regtech and Fintech in order to realise its ambitions in relation to technological innovation. The Dubai International Financial Centre (DIFC) established Fintech Hive in 2017 with a view to accelerating fintech use by Dubai's financial institutions.
Regulation Technology in Dubai
In the third edition of the Fintech Hive in 2019, two Regtech global start-ups were given the opportunity to work with stakeholders to improve the infrastructure in Dubai to regulate and set parameters to how digital technologies, such as Blockchain, are to be used. One such start up, Azakaw, assists financial services firms globally to comply with regulations from client acquisition to meeting reporting requirements, and improve profitability. A second start up, AuditXPRT Limited, assists in reducing the time effort and cost to assure compliance and risk to a degree of 90%.
Regulation Technology in Abu Dhabi
Abu Dhabi has also launched Regtech in the form of an electronic Know-Your-Customer (e-KYC) project in 2018. The Financial Services Regulatory Authority of ADGM worked in partnership with the Abu Dhabi Commercial Bank, Abu Dhabi Islamic Bank, Al Ansari Exchange, Al Fardan Exchange, First Abu Dhabi Bank and UAE Exchange to provide financial entities with a single Blockchain based source to conduct client identification and verification for each customer.
Regulation Technology to support Blockchain use in times of coronavirus
As detailed earlier, the use of Blockchain for all transactions should be encouraged to maintain the economy and help businesses to continue to function during these uncertain times. It is imperative for Regtech to be developed and applied to match the increase in use of Blockchain technology in transactions. This would ensure that any transactions that are completed would comply with any national and international regulations.
Written by Ahed Attar
Direct Ventures offers a social interactive business platform facilitating easy access to new business and investment opportunities for individuals and companies, regardless of where they are based throughout the world.
blockchain
About the author
I'm a Qualified Solicitor who enjoys writing in my spare time, dabbling in my different areas of interest.
I'm currently writing a criminal thriller story. I hope you have a read and let me know what you think.
Reader insights
Be the first to share your insights about this piece.
Add your insights