These Stocks Investing in Blockchain Are Dropping the Most Money
Many stocks investing in blockchain currencies are plunking tons of cash into it—but these picks definitely are the ones that go "all in."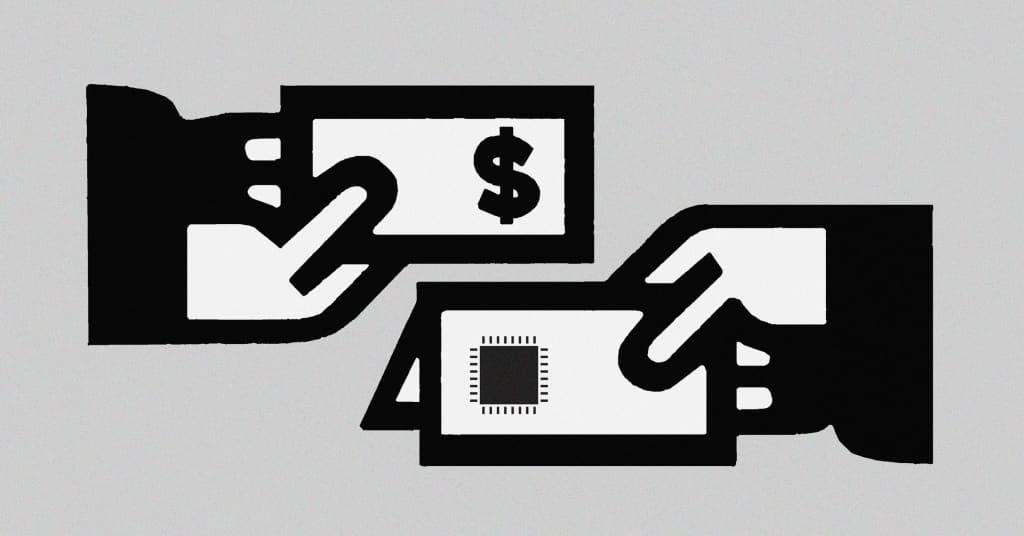 Ever since mainstream people began to learn about Bitcoin and other forms of cryptocurrency, it seems like the world has gone a little bit crazier. Nowadays, more businesses than ever before are accepting Bitcoin—and there are now even tax rules that surround the Bitcoin craze in place.
If you're looking to invest in cryptocurrency but don't want to have a Bitcoin wallet to do so, don't worry. Thanks to the Bitcoin boom, there are many publicly-traded company stocks investing in blockchain technology on the market.
According to experts, the following stocks are the ones who are dropping the most money into their blockchain currency investments. So, if you want to look into cryptocurrency investments, these might not be bad picks to consider...
Google (NASDAQ: GOOGL)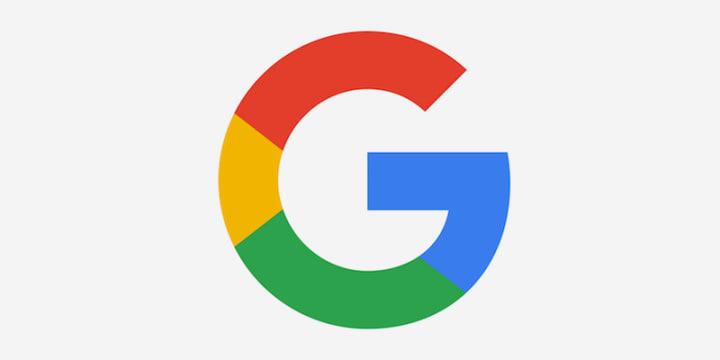 Not to be confused with its parent company, Alphabet (NASDAQ: GOOG), Google has become one of the biggest stocks investing in blockchain technology in the United States.
This makes sense, since the search engine juggernaut tends to work to stick ahead of the curve in all forms of technology. Google Ventures backed six major blockchain-based businesses.
Thanks to Google, cryptocurrency storage company Storj was able to raise $3 million—and create an innovative new way to store blockchain currency.
SBI Holdings (NASDAQOTH: SBHGF)
For the past five years, no stocks investing in blockchain have put more money into the currency than SBI Holdings. The Japan-based company has around eight different blockchain-based investments that they back, including bitFlyer—one of Japan's leading Bitcoin exchanges.
SBI Holdings also recently announced that it'd be partnering up with Ripple to create its own in-house blockchain currency as a way to ensure that banks can transfer money from South Korea to Japan seamlessly.
Microsoft (NASDAQ: MSFT)
Most people who are into computers think of Microsoft and immediately remember the gaffes that were Windows 10 and the short-lived trainwreck that was the Windows Phone. But, Microsoft is far from having its swan song.
This old-school tech company has been making a lot of investments that may take their customer base by surprise. That's why you might be shocked to find out that ol' MSFT is one of the top stocks investing in blockchain payments.
The tech company is a founding member of the Enterprise Ethereum Alliance, alongside other big names like Toyota and J.P. Morgan. The company backs Ethereum, and is currently working on helping provide the funding to kick off an Ethereum-based marketplace.
Their goal is to provide blockchain as a service for app developers, and to create a newfound demand in Ethereum. Surprised? Us too, actually.
Bitcoin Investment Trust (OTC: GBTC)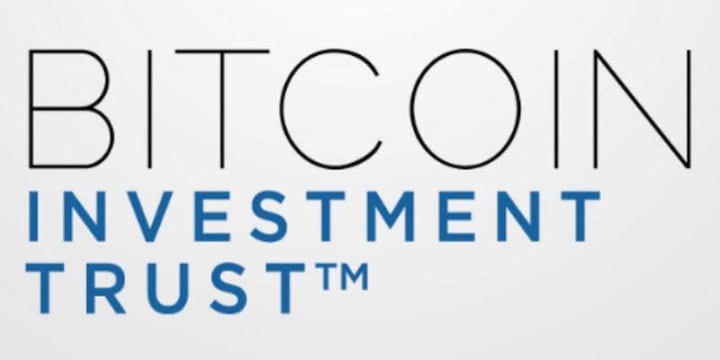 If you're not the least bit interested in any digital currencies other than Bitcoin, don't worry. Bitcoin Investment Trust is a stock that's literally dedicated to investing in nothing butBitcoin. So, to a point, we can't really talk about stocks investing in blockchain currency without pointing this out.
That being said, there are drawbacks to buying Bitcoin. This is a very volatile stock which has seen a sharp incline from $101 per share six months ago, to a current price around $516 at the time of this writing. Whether or not it can keep up the growth remains to be seen, though.
IBM (NYSE: IBM)
While Microsoft is looking at blockchain technology as a product, IBM is taking a different route. This company has five different blockchain currency ledger projects currently lined up, including Fabric—a new blockchain layer for enterprise solutions.
However, they do have something in common with Microsoft. IBM offers its own set of blockchain tools, too.
Overstock.com (NASDAQ: OSTK)
You might recognize Overstock.com as the tech company you go to when you want to buy an affordable chair—or that one pair of boots that you couldn't quite grab during a major sale at Macy's. However, this tech company is slowly moving towards a different kind of marketplace.
Right now, it's one of the top stocks investing in blockchain technology on the market. Overstock recently started up its own blockchain marketplace, and has begun to allow users to place orders in Bitcoin.
The new Overstock CEO also recently announced that Overstock would get a new subsidiary, t0, that's totally dedicated to the blockchain currency trading world.
Seagate Technology (NASDAQ: STX)
You might recognize Seagate as the company that makes thumb drives, external HDD, and other similar data storage devices. Now, it's one of the newest stocks investing in blockchain technology. The news about Seagate's cryptocurrency investment only was released fairly recently.
The news was accepted very well, with the stock's value soaring after the announcement was made. The company they're investing in? None other than Ripple—the same one that's partnered up with many others on this list.
Square Inc. (NYSE: SQ)
To a point, it's not surprising that Square is one of the bigger stocks investing in blockchain currency like Bitcoin. They, themselves, are a finance company that's known for being a merchant services company dedicated to helping people accept different kinds of currency.
The company has announced it will be looking into accepting blockchain-based currencies like Bitcoin—and that they will be investing money in testing it out. Will it work for them? Hard to tell, but we're optimistic.
Nvidia (NASDAQ: NVDA)
If you want to avoid getting too deep into cryptocurrency investment, but still want to get a slice of the crypto-pie, then you might want to look into Nvidia. This is one of the earliest companies to be among stocks investing in blockchain—but not in the way you'd expect it to be.
Nvidia makes the processor chips that are used in mining Bitcoin and other cryptocurrencies. So, its technology is what's used in keeping Bitcoin up and traded, making Nvidia a company that backs Bitcoin just by existing the way they do.
Riot Blockchain (NASDAQ: RIOT)
With stock prices that have raised over 600 percent in the past year, it's easy to see why a lot of people are having riots over Riot. The former bio-science company has become a blockchain investment firm that's focused on providing the tools smaller blockchain companies need to succeed.
Because they are an investment firm, Riot is one of the most exuberant stocks investing in blockchain on this list. However, many critics say that they may be overextending their reach. In fact, even Riot's CEO recently sold around $800,000 of his own stock.
That being said, if you're okay with high risk, Riot might be a good pick.
hodl
About the author
Rowan Marley is a 20-year-old sports enthusiast who hails from Brooklyn. When he's not hitting up a local Zumba class, he's drinking organic smoothies. That's just how he rolls.
Reader insights
Be the first to share your insights about this piece.
Add your insights