The Big Four Working Towards Blockchain Auditing
The Big Four Working Towards Blockchain Auditing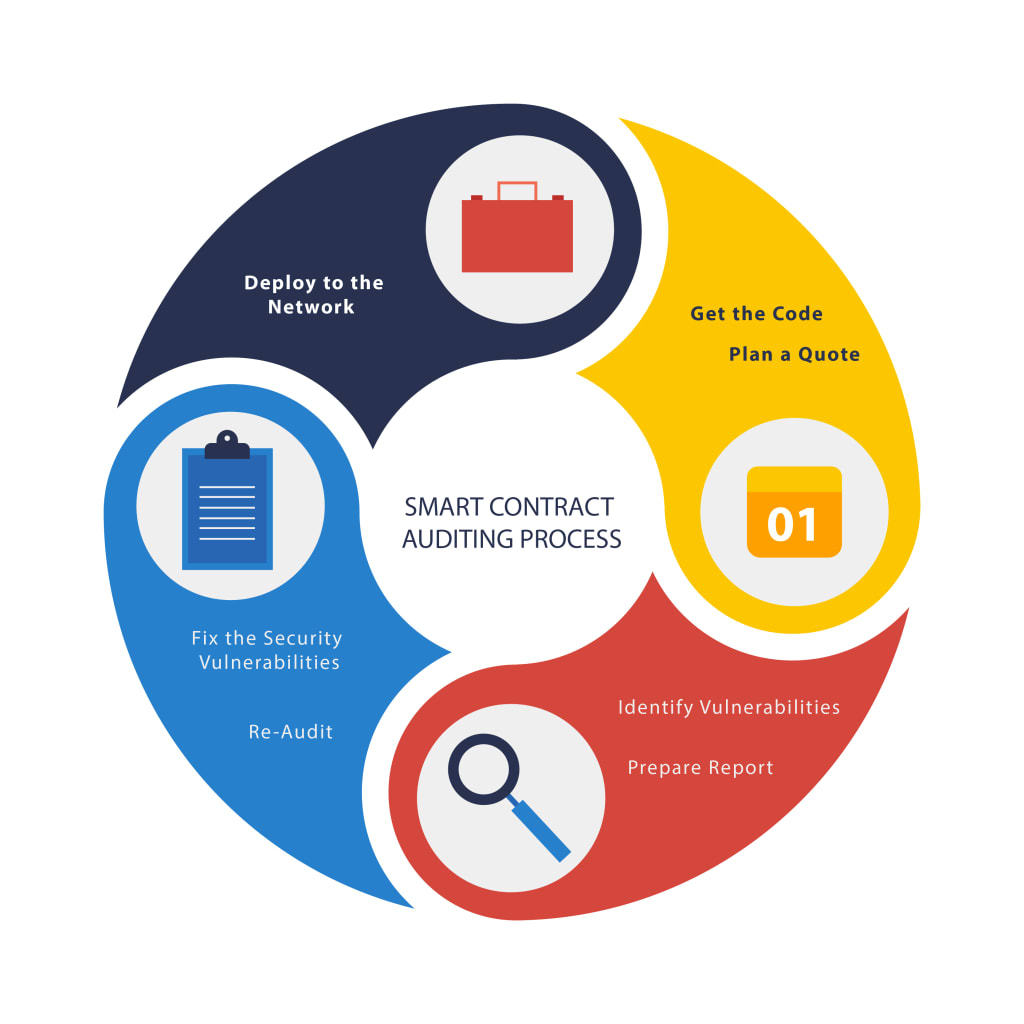 The creator economy, multichain industries, banking, and the fintech industries have all benefited from the tremendous advancements made possible by blockchain and the cryptocurrencies that make up its ecosystem. In all, the blockchain industry has risen to a value of over $4.9 billion, and analysts anticipate that it will continue to expand at a CAGR of 68.4% to reach $67.4 billion by 2026.
However, this expansion has also brought up a number of difficulties, including a rise in fraud instances, regulatory uncertainty, consensus models, interoperability, and general technological advancement. The Big Four professional firms, Deloitte, Ernst & Young (EY), Price Waterhouse Cooper LLP (PwC), and KPMG, are now acting as blockchain and cryptocurrency auditors to verify that participants understand their roles, responsibilities, and course of action.
The four have emerged as some of the most active participants in the blockchain revolution over the past few years due to the size of their clientele and their impact across several sectors.
Saga of Deloitte
Deloitte was the first of the four to enter the bitcoin industry in 2014. Since then, the business has constructed a centre in New York, established the first blockchain lab in Dublin, developed the Rubix advisory services, and most recently joined the Ethereum Enterprise Alliance and Hyperledger Project. Blockchain in a Box is a new Blockchain full node Audit Services technology that Deloitte has released.
The site offers consumers access to blockchain experiments and demos. The platform, which consists of four tiny form factor computing nodes, network components, and three visual screens, is created as a self-contained technology that enables customers to test Blockchain-based applications.
PwC story
PwC, though, was the only one of the four to take Bitcoin payments in 2017, and it has since perhaps become the most aggressive. The business offers a training programme designed to increase staff members' familiarity with Blockchain and related technology.
PwC has also collaborated with both public and private businesses to speed up the adoption of blockchain technology. In order to promote digital assets in a variety of industries, it also developed Vulcan Digital Asset Services. Finally, PwC has established 20 crypto teams with 200 members across more than 350 nations.
KPMG role
KPMG has a wide range of collaborations with many organisations in the international crypto community. Additionally, the business has published various publications on cryptocurrencies after studying them. KPMG received a US patent in 2020 for a blockchain application that boosts confidence in methods of AI data management.
EY move
For tax reasons, EY introduced Crypto Asset Accounting and Tax (CAAT) software in March 2019. The app was developed to assist US users in filing cryptocurrency-related IRS tax returns. A few months later, EY released an open-source project called the Code of Nightfall to allow Ethereum blockchain users to transfer ERC-20 and ERC-721 tokens. Baseline Protocol and Zero-Knowledge Proof technology are two other EY breakthroughs.
Increasing role of blockchain code auditing
The need of auditing procedures is becoming increasingly evident as the blockchain business expands. Setting performance, compliance, and security requirements with the use of auditing. Additionally, just like legal requirements, auditing promotes confidence among all industry stakeholders by making operations transparent.
The four have been able to provide insight on audits for cryptocurrency and blockchain firms thanks to their present positions in the field. To promote the use of blockchain and cryptocurrencies, for instance, PwC introduced a blockchain audit service. PwC specifically upgraded its Halo auditing package to support businesses doing cryptocurrency transactions. A Michael Smith, a partner at PwC, noted at the time that the auditing service will offer a third-party confirmation that the Blockchain Security Audit technology is functioning as intended.
In terms of creating solutions for auditing cryptocurrency, EY is still in the forefront. EY established its Blockchain Analyzer with the express goal of providing services to organisations operating in the bitcoin industry. Recently updated, the Blockchain Analyzer may be used for a variety of things, including audits, Security audit for blockchain full node transaction monitoring, and taxes. The Blockchain made it easier for the EY audit teams to collect transaction data and analyse transactions.
The Big Four recently requested information on its staff members' cryptocurrency investments for 2021. The goal of the mandate was to keep the more than 1600 partners in the Big Four companies responsible and in compliance with the law by allowing them to report their cryptocurrency holdings.
Conclusion
It is imperative to change in order to accommodate the advancing technology. The Big Four's shift towards auditing has shown how crucial auditing is for blockchain initiatives.
These businesses have the power and capability to make a difference in the sector. Additionally, by bridging the gap between haphazard code development and auditing standards, these businesses can foster the expansion of an ecosystem for blockchain project auditing.
About the Creator
Get your smart contracts audited and certified by leading smart contract security experts. Our smart contract audit services cover functionality, vulnerabilities, and gas efficiency. Talk to a consultant now to get started.
Reader insights
Be the first to share your insights about this piece.
Add your insights