Musicoin - An Unbiased Review From a Music Lover
Musicoin - Music on Blockchain Technology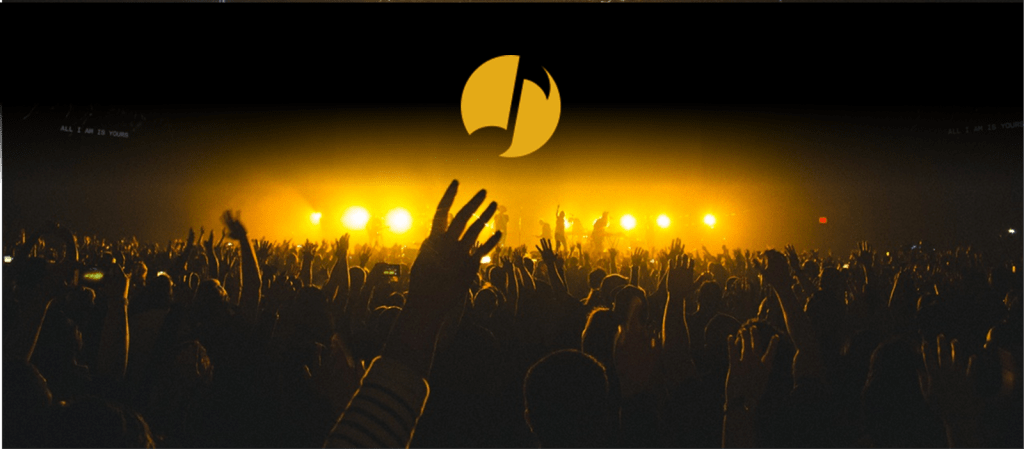 Musicoin!!
Music on the Blockchain..
Is it a Draconian system using artists as pawns or an artist revolutionary promise land?
Hahaha. Just kidding… but seriously I have heard much about this cryptocurrency and its platform so I figured I'd go ahead and dive in to give you all the goods from my first-hand experience.
If you are here then I'm going to assume you are either a musician or a crypto-trader so I'm here to give you an unbiased review from one of the groups that will impact everything on Musicoin, the music listener.
I rap for fun, but consider myself a music lover first. I have not released any music so feel I'm unbiased as I'm not getting paid from the Muscioin system as an artist nor have anything invested in the crypto. I'm a music lover plain and simple. So let's jump into it.
What is Musicoin?

First a quick technical overview:
Musicoin is a digital cryptocurrency created for the compensation and consumption of music. Whenever a listener plays a tune anywhere on the Musicoin website (Ecosystem/ Blockchain) or on one of their social media players, the song's creator(s) are paid directly in almost real-time. The listening is free to all. It is Music on the Blockchain!
Now you are probably thinking: How is this possible? Is Musicoin a Scam?
Of course not! The musicians are paid one Musicoin per play. The Musicoins come from a fund allocated by the miners (computer processors that manage the Musicoin transactions). When the computers process Musicoin transactions and make new Musicoins, it is referred to as mining and this process is called Proof of Work (Example: Bitcoin is a proof of work crypto). So now, the miners of Musicoin pay the artists while the public listens for free. This system is called UBI (Universal Basic Income). Now you probably are wondering who are these miners? Anyone with a modern computer and graphics card can mine. Here is how you can mine:
However, I do want to note in the future Musicoin did mention in their White Papers they will be moving to a "Proof of Share" method, rather than "Proof of Work" (not using miners anymore?), which they have not yet disclosed the details yet.
Musicoin's Value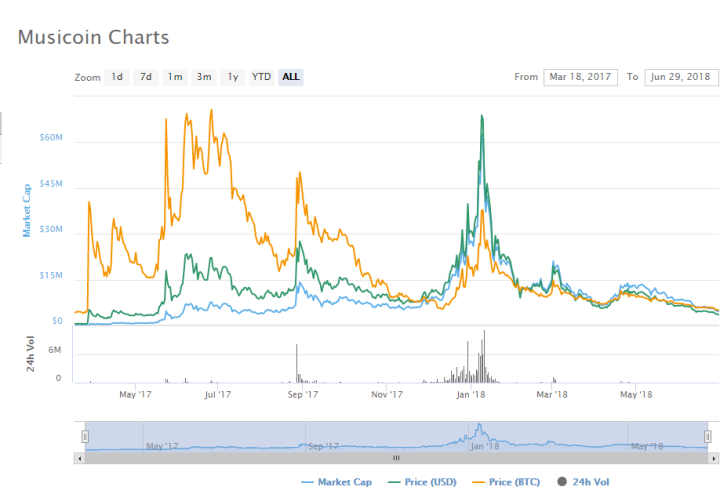 Musicoin's current value as the time of this article is .0055 USD, but it has been as high 10 cents USD. Like most crypos, the value is volatile and changes minute by minute. Despite the volatility, these payouts are still usually much higher than other streaming services, like Spotify and Apple Music, which is a huge benefit for the artists involved.
Although Musicoin is a cryptocurrency and can be traded, mined, and held in their custom wallet, I'm going to focus the rest of this review on the platform and community itself from the perspective of an avid music lover using the platform rather than a crypto trader or musician.
My Experience as a Listener on the Musicoin Platform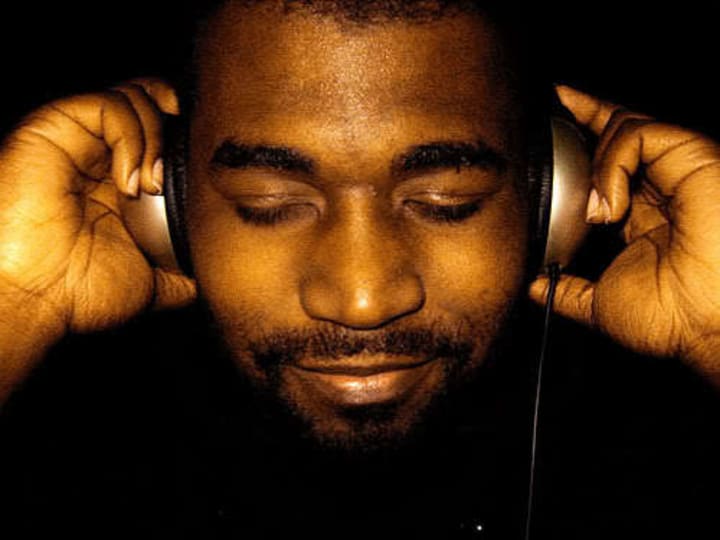 To really test out the platform, I did an experiment. Instead of listening to my trustee Spotify playlists for my daily 12-hour work day and before bed, I decided to give Musicoin a run to my demanding music needs to see how it stacks up.
I went to the site and tried to sign up with email, but it seems to have had problems confirming my email so I signed up authorizing with my Gmail account. You can sign up using a Facebook, Gmail, or Twitter account.
I went through their site, which seems to have a couple thousand artists. I manage to find some artists from their most played and top tipped charts. I loaded up about 100+ tracks in a playlist and let it rip.
I noticed there is not a way to save playlists which can get very annoying as you will have to build a new playlist every time you log out or refresh the page. I accidentally refreshed and had to re-add all 100 tracks. If developers are reading, please FIX that ASAP!
During my search, I even found two pretty well-known artists on the platform, major label artist Scouting for Girls had one song uploaded and Electronic Rock band The Maniac Agenda, who were producers of one of my favorite video game soundtracks Metal Gear Rising. The Maniac Agenda doesn't have much original music that is not on soundtracks or remixes for established artists released outside of Musicoin so this was a treat for me.
As I listened through my playlist of random artists, I noticed there was a varying degree in production quality from artist to artist with some songs sounding very amateur while others were professional. I think that is cool that Musicoin hosts artists of all levels in one platform. I could see how this could become unpopular for those who are not as open to the up and comers without a budget, but I love hearing from where an artist started so I believe Musicoin's openness to all artists policy is a benefit.
As my workday continued, I noticed the Musicoin player would stop or get stuck every 15 to 30 mins or so for the first couple hours, which was pretty distracting, but it worked itself out as time went on. I have a very strong internet connection and wired in so I strongly doubt the cause was on my end as I never ran into this before. Maybe Musicoin was doing maintenance or that is just how the players operate (Security measure?). Although not unusable, I feel they should make the players a bit more stable.
Musicoin Review: Bed Time Listening Session on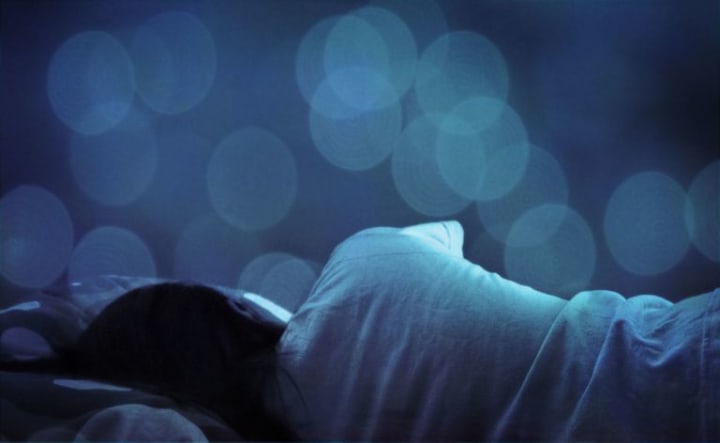 I made it through my 12-hour work day listening through. Now it is time to go to sleep so I wanted some calming relaxing music. I did find it a bit difficult to navigate the site to find artists in a specific style that weren't on the charts or just released music. I think Musicoin should implement some type of genre or mood type search like Spotify that is in plan view.
I did find a genre area on their site, but I ended up there on accident by clicking the little magnifying glass at the top of the search bar so I think they should make the genre charts for accessible. So I just clicked through the artists in ambient section and I was off to dreamland.
Click that magnifying glass to get to Musicoin's genre charts.
Once you click the Magnifying glass, it will bring to you the "top secret" genre charts.
Is Musicoin a scam? This is where it gets juicy.
To my surprise when I tried to log into Musicoin the next day, my listener account was disabled... banned already after the first day! Just for listening on a listener account! I almost had to laugh. Oh, the irony!
I see they have some sort of over-sensitive security measure in place, but feel if they are going to truly compete, Musicoin has to serve the needs of the people or else they are doing a disservice to the listeners, the artists on the platform, and the mining investors holding up the system. I believe this to be even more so if they are going to move to a "proof of share" which I have a feeling will be involving the listeners.
I would highly recommend they lighten up on that itchy finger pulling the trigger on banning avid listeners or I could see it causing a huge backlash, the value plummetting, and losing their adaptation in an already tight streaming market. Do I think it is a scam? Personally of course not, but I think they may have some measures in place (hopefully temporary) preceding usability in favor of their goals at the moment to set up for the future. Come on, Musicoin! You're doing so good; let's get that under control.
The Musicoin project is still new. They have a lot of time to grow and they seem to have a plan in order to do so. I just hope they make some of the corrections I mentioned in this article to really help adaptation because as of right now, it seems to be set up for artists just to listen to other artists and not for music fans.
Is this by design? This is where the conspiracy theories start to take over, but I'm not going to feed into that FUD. Only time will tell.
Musicoin Shines! The Light at the End of the Tunnel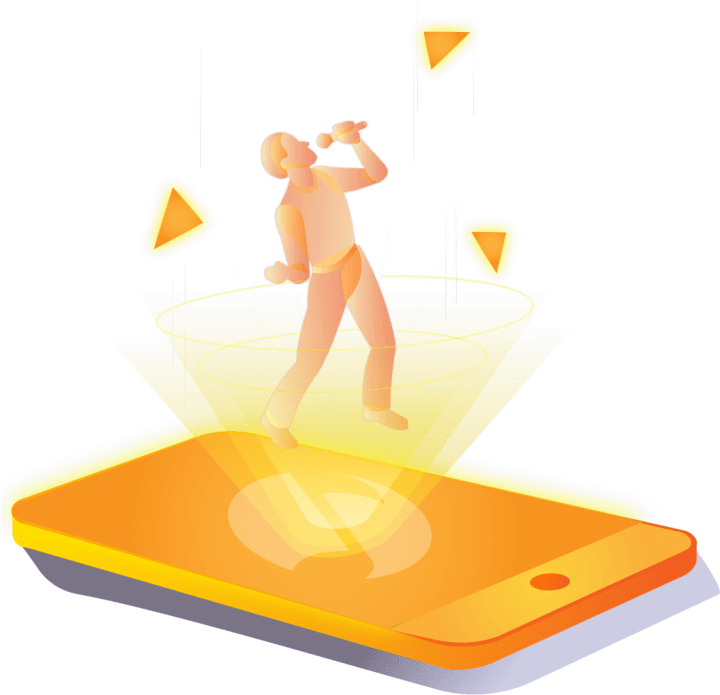 Now where I think Musicoin shines is in its exclusive community and their uses of the platform. I love how there is a social media element to the system where people can tip and comment. I think this is part of what makes this system unique as it is streaming with a sense of community. I like how I don't feel like I'm on the blockchain, but a website that is serving a real need of the people using the technology. It is better than Soundcloud because all the Bot tomfoolery major label politics on Soundcloud kills it for me and many others to enjoy a sense of community. Musicoin is a breath of fresh air with living breathing people due to their stricter more selective artist verification process. Good job on that, Musicoin!
The power of Musicoin is in its community.
I feel the real magic is how many of the community members are making use of the Musicoin system to impact the world. After all, it is a community of creative individuals.
A couple artists that really stuck out to me all were artists I never heard of before Musicoin. Some of these artists seem to only have released their music exclusively on the platform. Here are a few artist discoveries that really stood out to me for their musical talent and for their unique uses of the platform.
Pain United with Passion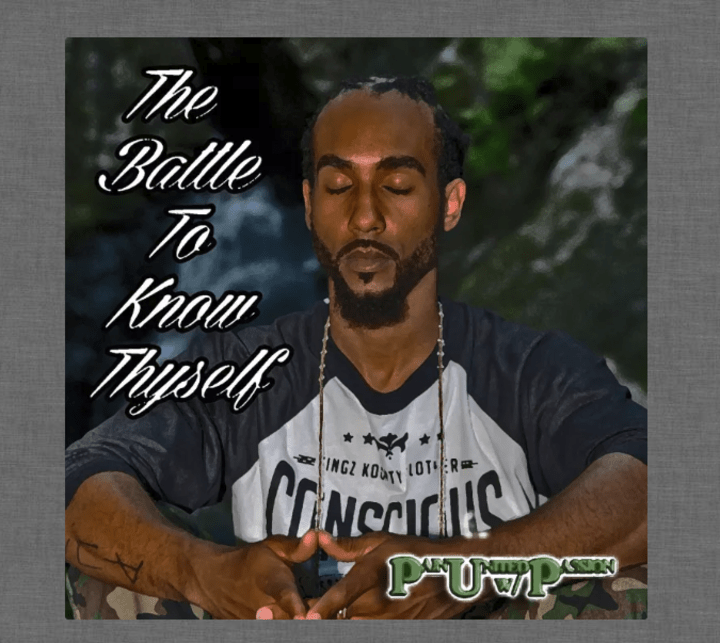 Pain United with Passion makes quality inspiring hip-hop, but with a purpose. They successfully demonstrated an alternative use case for the platform in raising money for charities through their #FOOD4U campaign, which is fundraising to relaunch the Food4U & Resource program. I think this is EXCELLENT! Give a listen... matter of fact, put it on repeat... After all, it's for a good cause = Listen to "I Need" Her to make a free donation.
Fuzz Heady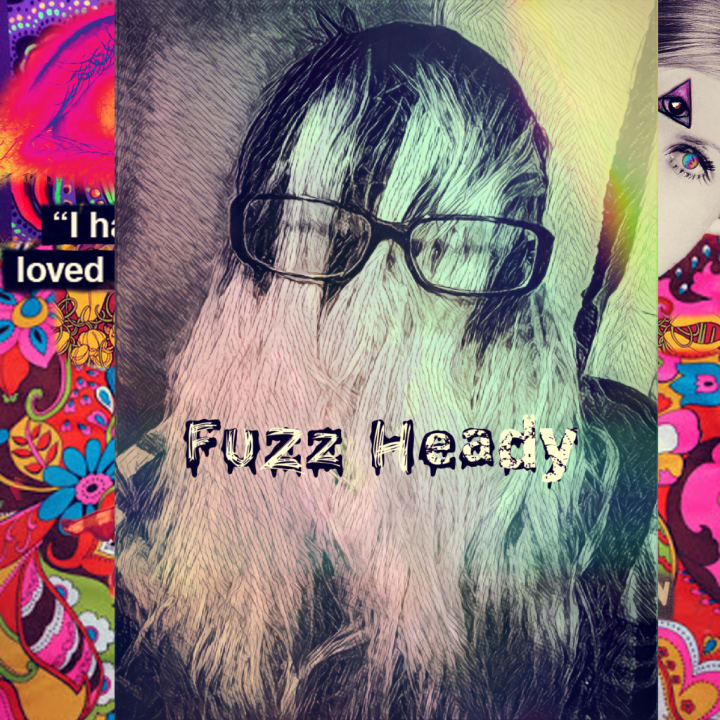 Fuzz Heady makes "Psychedelic music that finds its way somewhere between Hip-hop, Stoner Rock, and electronic bass music." I love the free-form spirit of Fuzz Heady's music.
Think if Pretty Lights, The Glitch Mob, and The Queens of The Stone Age made a music baby while listening to hip hop on acid. Fuzz Heady uses the platform as one big collaborate session finding vocalists, rappers, and musicians to perform on his tracks. He then mixes it all up and splits all the profit with everyone involved. Who else gets everyone paid as part of the creation process before the song is finished? Check Fuzz Heady's mind-bending music and join his jam sesh here >>> Fuzz Heady's Musicoin
DJ Deadly Buda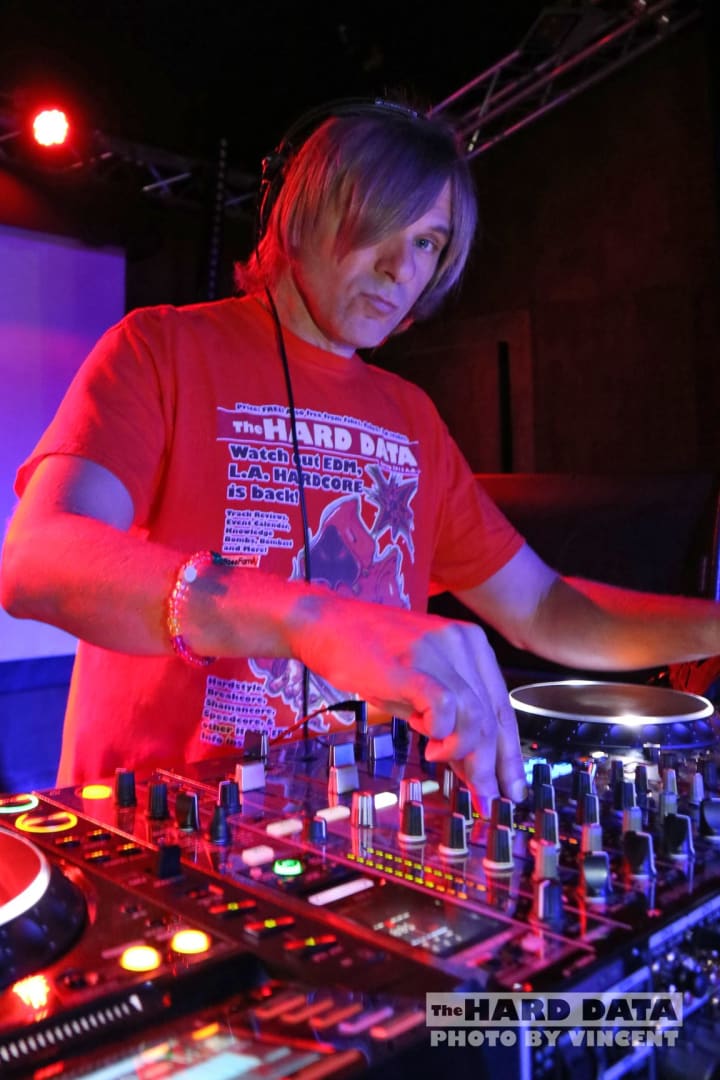 He is a DJ and has the first DJ mix on the Blockchain. He has a variety of mixes in different styles sure to serve up something you will like. He accepts Musicoin as a form of payment for his merchandise and magazine subscriptions. He is also a writer as well. If you want a slightly more bias opinion (he admits) from an artist perspective with a more in-depth technical focus check out this article by Deadly Buda: The Hard Data
Pascal Guyon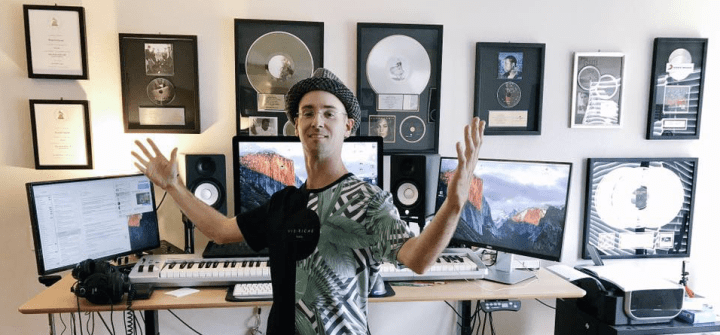 Pascal Guyon is a Multi-Grammy Nominated & Multi-Platinum producer and also a Musicoin Master Ambassador. He has worked with Leona Lewis, Anthony Hamilton, Big Time Rush, Kat De Luna, and Joe Budden to name a few. He set up the Musicoin system in an online game where he embeds a Musicoin player to auto-play every time someone comes to plays his game. The game gives you Social Media marketing tips as you play through. I love it! Check it out here: Educational Gaming
In Conclusion...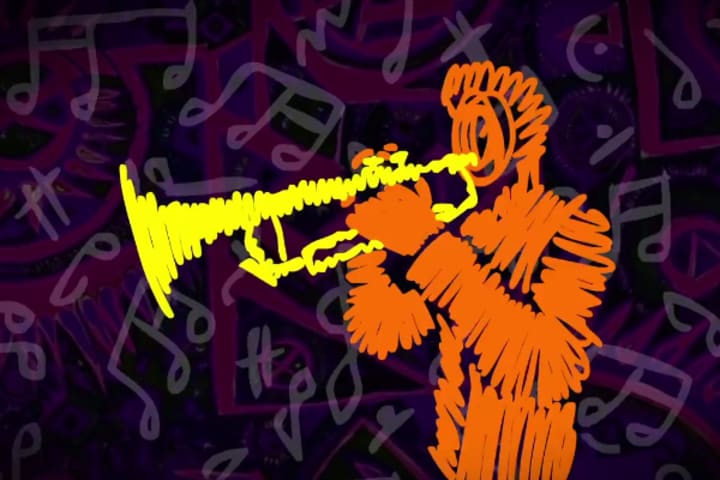 Overall I will give Musicoin 7 out of 10 despite their sensitive listening protocol, buggy players, lack of playlists, and hard to navigate website. They do come true on their word delivering free music to listeners and paying artists a fair wage directly, which is more than I can say for most. They also have successfully attracted and built a very unique forward-thinking artist community that, if nourished, could truly start a music revolution.
As of now, I'm a believer and I challenge all of my readers to try it out. Sign up for Musicoinhere, build yourself a huge playlist, and play it at work and while you work out etc... You will help some artists make some much-needed coin and you may even find your new favorite artists in the process. Hopefully, by the time you are reading this, they loosened up on their strict listening rules so the demanding listeners like me can enjoy without having to create a new account every day.
So in conclusion, I have to go make a new account. If you are a developer reading this, please don't ban me... I just want to listen to music and be part of the glorious community you have made on the blockchain. :-)
Ace Picasso
***
TAGS:
Music on the Blockchain
What is Musicoin
How does Musicoin work
Is musicoin a scam
can you make money off musicoin
how to make money with musicoin
Musicoin cryptocurrency
Musicoin Value