How To Trade NFTs
Everything you need to know about trading nfts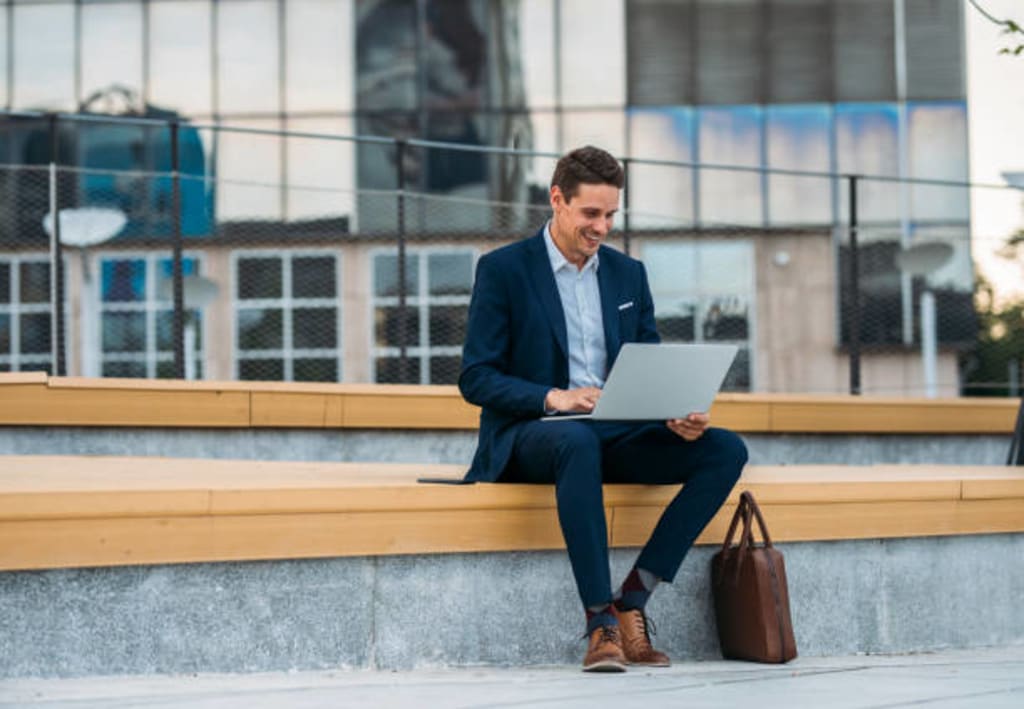 Non-fungible tokens (NFTs) are well-known digital assets that have been tokenized using blockchain technology. Although these tokens are a terrific method to supplement your income or diversify your investment portfolio, the road to trading NFTs is not easy and should not be viewed as a quick way to make money. Because NFTs are digital assets, the value of your NFT may experience increased volatility. As a result, NFT fans must recognize the significance of completing extensive research while looking for non-fungible tokens and appropriate trading platforms.
How to Trade NFTs
When it comes to trading NFTs or other crypto assets, understanding how cryptocurrency exchanges function is advantageous. Crypto exchanges are venues for buying and selling crypto assets such as NFTs. Surprisingly, not all exchanges feature a non-fungible token (NFT) marketplace where buyers and sellers may meet to trade non-fungible tokens. As a result, while seeking for a venue to trade NFTs, look for exchanges and wallets with marketplaces.
Here are some important steps you'll need to take to get started with trading NFTs:
Step 1: Create an account with a cryptocurrency exchange or wallet: You'll meet buyers and sellers to execute NFT deals on a crypto exchange with a marketplace, and the assets will be held in digital wallets. You can utilize the exchange's wallet for convenience, as some of these platforms use the OpenSea marketplace API.
If the platform is centralized, you may sign up and give all of the necessary documentation for the Know-Your-Customer (KYC) verification process once you've decided on your preferred exchange. Users of decentralized exchanges are not required to complete KYC verification; all that is required is the creation of an account and possession of the recovery phrase.
Step 2: Prepare to buy NFTs: You may purchase NFTs after joining up and creating an account. However, you should be aware that NFTs may be acquired using either a crypto currency such as Ether (ETH) or another NFT. Before making a purchase, check to see what pairings the exchange supports.
Step 3: Invest in NFTs on the market: You may visit the marketplace and begin trading after registering up and verifying you have adequate cash in crypto or other NFTs. You may go through the list or use the search bar to find the precise NFT you wish to purchase or sell. After purchasing your NFT, you may save it in your favorite wallet.
What You Need to Open a Cryptocurrency Trading Account
To open a cryptocurrency exchange account, there are certain requirements:
Personal Details
Personal information and paperwork commonly necessary to complete the onboarding process of a cryptocurrency exchange include:
complete name and email address
Government-issued identification, such as a passport
Utility invoices serve as proof of address.
Number of Social Security
Others as determined by the exchange in order to fulfill KYC verification criteria
Deposit Requirements
Every exchange in the cryptocurrency sector has a variety of deposits that customers must fill their accounts with in order to conduct their first deal. To conduct a deal, Coinbase and Binance, for example, need a minimum deposit of $50 and $10, respectively.
Factors to Consider When Opening a Cryptocurrency Trading Account
!Warning! Cryptocurrency exchanges, unlike traditional brokerage companies, are not members of the Securities Investor Protection Corp. (SIPC). As a result, unless the user agreement states otherwise, investors with cryptocurrency assets commingled on a custodial cryptocurrency exchange may lose their funds as unsecured creditors.
Security: With the present actions of fraudsters, exchanges that maintain and improve their security architecture have large trading volumes all the time. When creating an account, you should look into if the platform offers multi-layer verification for withdrawals, two-factor authentication, or is custodial.
costs: Before investing, investors should examine the best pricing available, from purchasing to selling costs. Fees should never be traded for security, no matter how simple it looks.
Tools for research: Some exchanges give users the research tools they need to make significant trading decisions. Live price feeds, calculators, and indicators such as moving averages and moving average convergence divergence are among the instruments available.
Number and quality of supported NFTs: Several exchanges now enable the buying and selling of NFTs. However, not all NFTs are created equal. Some are valuable, while others are not. A large majority of them aren't worth the hype. Before attempting to invest, it is critical to conduct research on the NFTs traded on a marketplace.
Storage and custody: This refers to whether an exchange's wallet is relatively secure or if you have exclusive custody of your private keys, which are required to conduct crypto transactions. While centralized exchanges keep these keys, decentralized exchanges allow you complete control over them. Because centralized exchanges keep these keys, your wallet or assets might be compromised if there is a security breach.
Educational material: Educational content is an excellent approach to guide new crypto investors and promote crypto and NFT adoption. While this should not be the deciding factor in whether or not you utilize an exchange, it is crucial in teaching you about crypto terms.
Customer service: Some exchanges provide good customer service, while others do not. It is critical to use an exchange with strong customer service where you may seek assistance by email, ticket system, live chat, or phone if necessary.
What Are NFTs?
Cryptocurrencies are digital assets that are protected by encryption, intended to be used as a means of trade, and live on a blockchain. NFTs, like crypto, are tokenized assets on a blockchain with unique codes to identify them from others. The Bored Ape Yacht Club (BAYC), Crypto Punks, Axie Infinity, and others are popular instances of NFTs.
NFTs from the same blockchain are identical but not interchangeable, as opposed to two cryptocurrencies from the same blockchain that are interchangeable (fungible). This is a key distinction between cryptocurrencies and NFTs.
Because NFTs are digital assets, their value has the potential to rise or fall. This single aspect contributes to the market presence of amateur NFTs. As a result, extreme care and thorough study are required to prevent investing in fraudulent NFTs.
How Do NFTs Work?
NFTs are essentially generated through the minting process, in which the unique code of each NFT is stored on the blockchain. NFT minting entails producing a new block in which the NFT's data are recorded, confirmed by a validator, closed, and eventually added to the blockchain. And ownership is assigned to the NFT through the use of smart contracts.
There are now several types of NFTs--music, sports, gaming, and fan tokens--each of which is produced through the tokenization process. Tokenization is the process of dividing a large component into smaller ones.
Is NFT Trading Safe?
NFT trading is risk-free if you do your homework and investigate thoroughly. As previously stated, some NFTs are frauds, and only investigation can keep you from being a victim.
Reader insights
Be the first to share your insights about this piece.
Add your insights