What You Need To know About Cryptocurrency Investing
How to invest in Cryptocurrency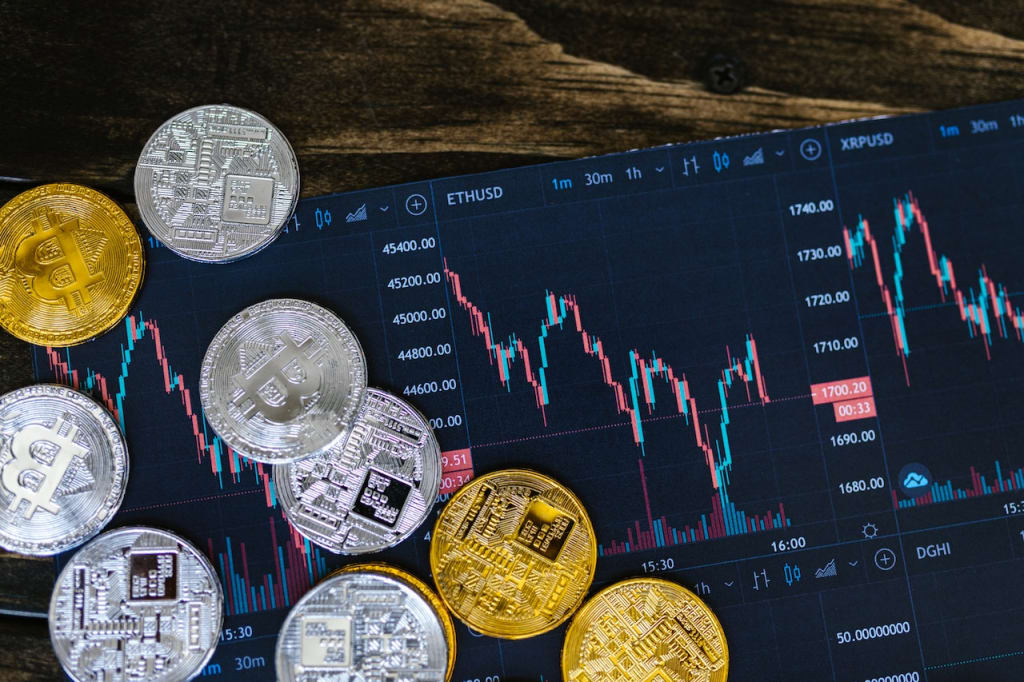 How Do You Invest in Cryptocurrency?
Are you thinking about investing in cryptocurrency? Though Bitcoin is the most well-known digital currency, there are thousands of others.
Investing in cryptocurrencies may take numerous forms, from purchasing cryptocurrency directly to investing in cryptocurrency funds and enterprises. To invest directly in crypto currencies, you can use a cryptocurrency exchange or specific broker-dealers. Learn more about how you can invest in one of the most innovative asset types today.
KEY TAKEAWAYS
Cryptocurrency is digital currency that is secured by blockchain technology.
Cryptocurrency investing can take many forms, ranging from buying cryptocurrency directly to investing in crypto funds and companies.
You can buy cryptocurrency using a crypto exchange or through certain broker-dealers.
Pay attention to transaction fees when making crypto purchases because these fees can vary widely among currencies.
Investing in cryptocurrency is risky, so it's important not to invest more money than you are willing to lose.
Various Types of Cryptocurrency Investing
When considering investing in cryptocurrencies, you may consider purchasing and holding one or more crypto coins. Buying cryptocurrencies directly is perhaps the most typical strategy to increase your portfolio's crypto exposure, but when it comes to investing in cryptocurrency, you have a few different options:
Buy cryptocurrency immediately: You have the option of purchasing and storing one or more cryptocurrencies directly. Your selections vary from the most well-known digital currencies, such as Ethereum and Bitcoin, to relatively obscure cryptocurrencies that have recently been issued in an initial coin offering (ICO).
Invest in cryptocurrency firms: You can invest in firms that have a partial or whole concentration on cryptocurrency. Cryptocurrency mining firms, mining hardware manufacturers, cryptocurrency-supporting companies like Robinhood Markets Inc. (HOOD) and PayPal Holdings Inc. (PYPL), and many more with varied amounts of crypto exposure are among your alternatives. You can also invest in firms with huge quantities of cryptocurrencies on their balance sheets, such as MicroStrategy Inc. (MSTR).
Become a crypto miner or validator: Mining cryptocurrency or acting as a validator in a crypto network is perhaps the most direct method to invest in it. Cryptocurrency miners and validators receive cryptocurrency rewards, which they may either keep or swap for another currency.
Purchase a cryptocurrency. Roth IRA: If you want to invest in cryptocurrencies while simultaneously benefiting from the tax advantages of an individual retirement account (IRA), you might consider opening a cryptocurrency Roth IRA. Using a crypto IRA provider might also enable more secure storage for your bitcoin assets.
Invest in cryptocurrency-focused funds: If you are unwilling to pick between individual cryptocurrency firms, you may invest in a cryptocurrency-focused fund instead. You may invest in cryptocurrencies using exchange-traded funds (ETFs) such as index funds and futures funds, as well as cryptocurrency investment trusts.
Buying Cryptocurrency from an Exchange
You can go to a cryptocurrency exchange to invest in cryptocurrency directly. Here's how to buy cryptocurrency through an exchange:
Select the bitcoin exchange that you wish to utilize. A reliable, well-known exchange with a big range of currencies is your best choice.
Create an account with a cryptocurrency exchange. To complete the registration procedure, you must give personal information and verify your identity.
Use fiat money to fund your account. Before you can purchase any cryptocurrency, you must first fund your exchange account with other money, such as US dollars.
Choose the coin you wish to purchase. You have the option of investing in one or more cryptocurrencies. Investigate your alternatives to assist you in making a decision.
Place a buy order for the coin of your choice. Follow the exchange's instructions to submit and finish a buy order for one or more cryptocurrencies.
A digital wallet is where you should keep your cryptocurrency. After you finish your purchase, the information you need to access your bitcoin is stored in a digital wallet. The cryptocurrency exchange or an independent wallet provider can host the crypto wallet.
Keep in mind: As a cryptocurrency investor, you must select how much of your portfolio to dedicate to digital assets. A best practice among investors is to analyze your complete portfolio on a regular basis to see whether you need to rebalance your assets. Depending on your investing goals and other financial considerations, this might mean raising or decreasing your crypto exposure.
What to Know Before Investing in Cryptocurrency
Investing in cryptocurrencies is fraught with danger. Cryptocurrency values, even the most established ones, are far more volatile than the pricing of conventional assets such as equities. Future bitcoin values may be influenced by legislative changes, with the worst-case scenario being that cryptocurrency becomes outlawed and hence worthless.
Despite this, many investors are drawn to the potential upside of investing in cryptocurrency. If you decide to invest, you should thoroughly investigate any digital coin before purchasing it. When purchasing cryptocurrency, keep in mind that transaction costs might vary greatly between currencies.
Because the cryptocurrency field is continually growing, it's critical to keep an eye out for new developments that may have an impact on your crypto holdings. Cryptocurrency investors must understand the tax implications of utilizing cryptocurrency, especially if they want to buy or sell their crypto assets.
Given the inherent danger of bitcoin as an asset class, it is critical not to invest more money in cryptocurrency than you can afford to lose.
How Much Money Do I Need to Buy Cryptocurrency?
You may invest in Bitcoin or another cryptocurrency without having to spend a lot of money. You may buy cryptocurrencies with as little as two units of your native currency using the Coinbase site, for example.
Is Cryptocurrency a Good Investment?
Cryptocurrency investing is not for everyone. Cryptocurrency prices may be erratic, making this sort of investing a bad choice for conservative investors. If you are ready to take on additional risk as an investor, investing in one or more cryptocurrencies might be for you.
How Can I Invest in Bitcoin?
You may buy Bitcoin directly via a large cryptocurrency exchange, such as Coinbase or Binance. Buying shares in a firm with considerable Bitcoin exposure, such as a Bitcoin mining company, is another option to obtain investing exposure to Bitcoin. A Bitcoin-focused vehicle, such as an exchange-traded fund (ETF), is a third alternative.
Reader insights
Be the first to share your insights about this piece.
Add your insights