Forbes Announces the Richest People in Cryptocurrency
​Hyper-volatility is the name of the game for the richest people in cryptocurrency.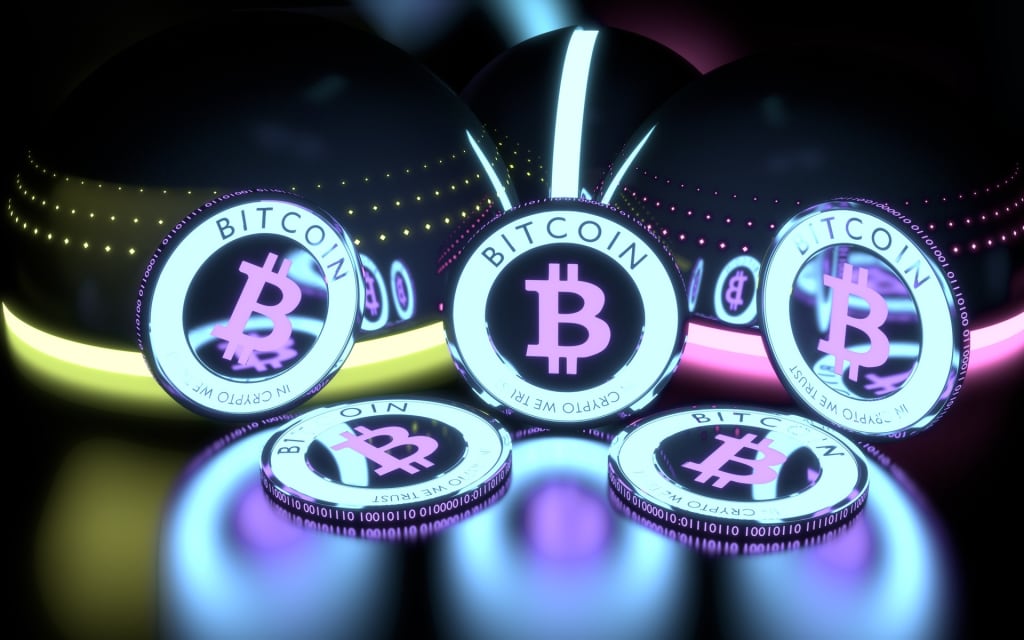 Cryptocurrency is the current big buzzword. Blockchain, Bitcoin, and exchange are some words you have likely seen a lot over the past couple of months. It may seem that there isn't any substance to these words, but that couldn't be further from the truth.
Forbes just released a list of the wealthiest people in cryptocurrency. These people are making more than only a few thousand or even a few hundred thousand. The richest people in cryptocurrency are making billions of dollars off of the digital asset via various contributions to the industry. Here is a breakdown of the top 10 who have it made in cryptocurrency.
Chris Larsen: Co-Founder of Ripple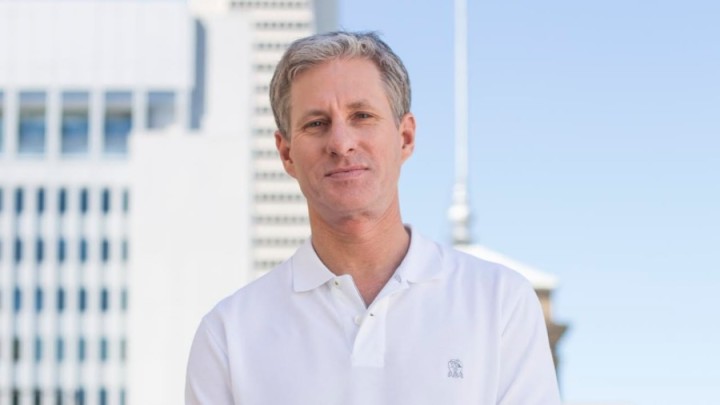 At an estimated crypto net worth of $7.5 - $8 billion, Chris Larsen is the at the top of the richest people in cryptocurrency for good reason. He co-founded Ripple, which is the project utilizing blockchain to handle cross-border transactions. He believes that anyone should be able to send money anywhere and without paying a ton of fees to do so.
Larsen has a Stanford M.B.A. and has spent his fair share of time in Silicon Valley as well. He has a 17 percent stake in Ripple, which is currently in the top 10 of all cryptocurrencies based on value. As of this writing, there are 100 billion total XRP in supply. Ripple has 61 billion of that. It's no wonder this man is at the top of the richest people in cryptocurrency.
Joseph Lubin: Co-Founder of Ethereum
Even more significant than Ripple is Ethereum, the platform designed for hosting decentralized applications and smart contracts. Since its development, Ethereum has quickly risen into the top 5 Bitcoin alternatives and regularly stands at number 2 behind Bitcoin alone.
Joseph Lubin is estimated to have made $1 to $1.5 billion off of Ethereum and his security platform ConsenSys. These two projects work hand-in-hand with one another, and together they help to launch different crypto businesses. It is rumored that Lubin is one of the highest investors in Ethereum and the single-highest holder of Ether.
He decided to invest in the project after reading the Bitcoin whitepaper and believing that blockchain technology has the potential for so much more. After a quick meeting with Vitalik Buterin, he was on board.
Changpeng Zhao: CEO of Binance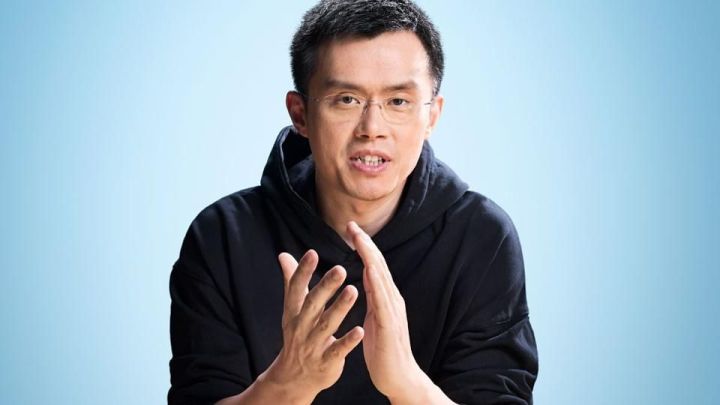 Binance is the world's largest cryptocurrency exchange at 1.4 million transactions per second. The platform has over 6 million users and refuses to work with traditional fiat currencies. These factors helped Binance turn into the one with the most volume and the highest level of security on the market.
Changpeng Zhao launched the Binance ICO in July of 2017–right when Bitcoin and other cryptocurrencies were taking off. He raised $15 million for the platform. Since then, he has grown the platform to support over 120 coins. On top of this, Binance works with over 100 wallets and 240+ trading pairs. The exchange receives thousands of coin applications, but Zhao only accepts 3 percent of them. He just wants projects with a strong user base, established liquidity, and a credible team behind it.
Changpeng Zhao is worth anywhere from $1.1 to $2 billion in crypto thanks to Binance, marking him in the third spot on the list of the richest people in cryptocurrency.
Cameron and Tyler Winklevoss: Founders of Gemini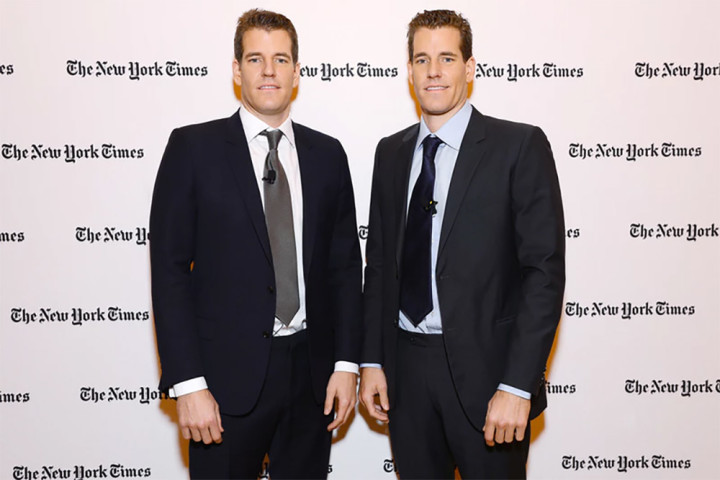 After losing their battle with Mark Zuckerberg over Facebook, it isn't surprising that Cameron and Tyler Winklevoss were searching for another "next big thing." They believed their next venture should be cryptocurrency. More specifically, they believed in Bitcoin.
In 2012, the two brothers invested in the Bitcoin project long before many people had heard of it. Then, they went to New York and founded Gemini: a crypto exchange that processes over $300 million in daily transactions.
Currently, Gemini is one of the only exchanges of which users can trade US dollars. This specialization will only prove more beneficial to the Winklevoss twins as the general public gets more involved in the crypto space. The two have around $900 million to $1.1 billion in crypto net worth.
Matthew Mellon: Solitary Investor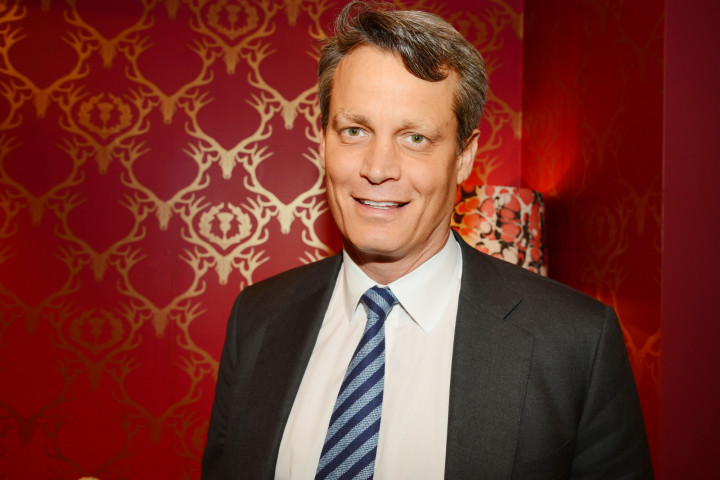 Matthew Mellon has no project involvement regarding cryptocurrency, only investments–one of the only pure investors on the list of the richest people in cryptocurrency. He inherited his fortune from one of America's banks and gained a name for himself as the New York Republican Party's Chair of Finance.
Initially, his crypto investments involved Bitcoin alone a couple of years ago. After his family convinced him BTC was a scam, Mellon sold it off and decided to be done. Then, he found Ripple.
Mellon liked Ripple because it involved the banking system, with which he had experience. He bought $2 million in coins, which currently has him at around $1 billion in XRP. He considers Ripple to be "pro-America, pro-business, and pro-bank." Now Mellon lives in Los Angeles with his earnings.
Brian Armstrong: CEO of Coinbase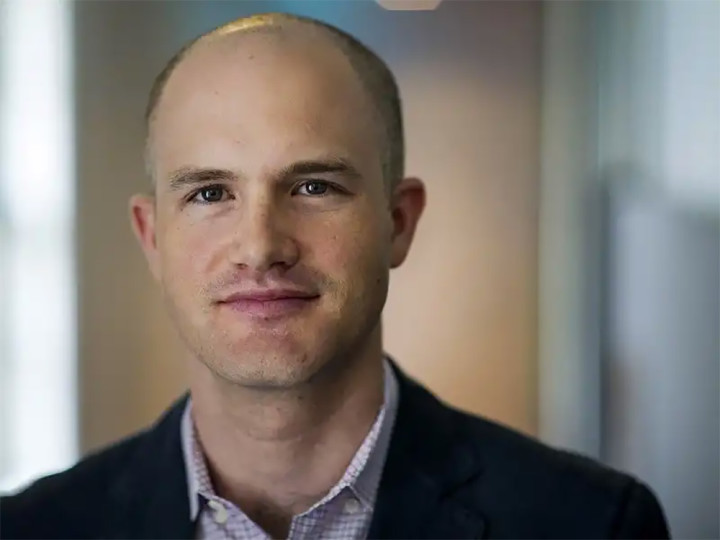 Brian Armstrong founded the most popular and accessible cryptocurrency exchange in the United States: Coinbase. This exchange is known for being incredibly specific with the coins it supports, currently only holding Bitcoin, Ethereum, Litecoin, and Bitcoin Cash.
Users can buy with a debit or credit card, alongside adding their bank account to make purchases. There is also a marketplace for users to trade their cryptocurrencies. During Bitcoin's peak late last year, Coinbase became the most downloaded iOS application in the United States, with 4.3 million monthly users logging in to invest, just one of the many reasons you should create a Coinbase account right now. Coinbase earned $1 billion in revenue during 2017.
Brian Armstrong has an estimated cryptocurrency net worth of $900 million to $1 billion.
Matthew Roszak: Co-Founder of Bloq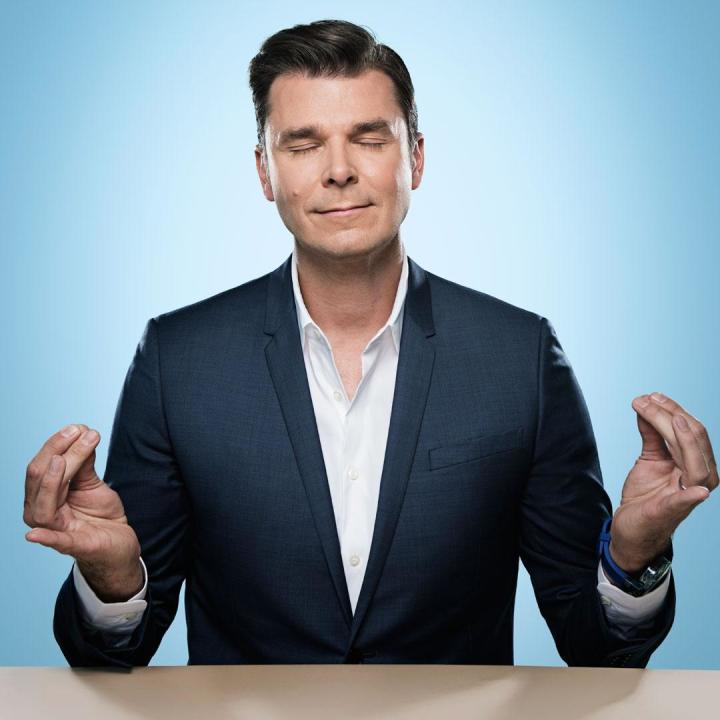 Before initial coin offerings were even called that, Matthew Roszak was participating in them. He invested in early projects like Mastercoin, Factom, and Maidsafe in 2013 before becoming one of the first partners of the Blockchain Capital's first fund. The man had experience as a tech entrepreneur and worked with software companies as a VC before getting into cryptocurrencies, so he knew what he was doing.
Roszak then founded Tally Capital, which has invested in startups like Kraken, Coinbase, and BTCC. He sponsors dinners for people to come and talk about cryptocurrencies and even gave Richard Branson and Bill Clinton their first ever Bitcoins. Roszak is estimated at around $900 million to $1 billion in crypto net worth, making him one of the richest people in cryptocurrency.
Anthony Di Iorio: Co-Founder of Ethereum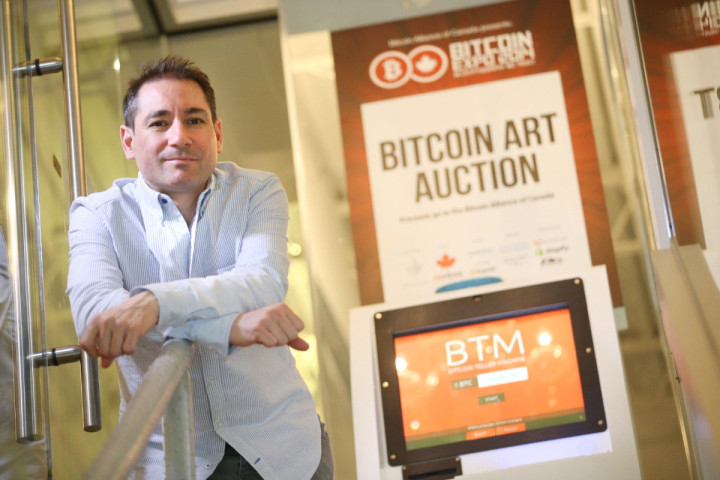 Anthony Di Iorio studied marketing at Ryerson University in Toronto before getting into economics after the real estate financial crash. He wanted to think of a new way to approach money and how it can be utilized. During his studies, Di Iorio got involved with the Toronto Bitcoin Meetup group. Throughout the meetings, he ended up talking with Vitalik Buterin, the creator of Ethereum.
Convinced, Di Iorio invested in the project before it even went public and has since gotten involved with Qtum, Vechain, and Zcash, among other digital currency. He likes to get in early on a project and use those gains to invest in another new startup. Since he started Ethereum, the token has risen to over $100 billion in worth and has many wondering if Ethereum may take over Bitcoin in 2018. Anthony Di Iorio is estimated at anywhere from $750 million to $1 billion in crypto net worth.
Brock Pierce: Chairman of Bitcoin Foundation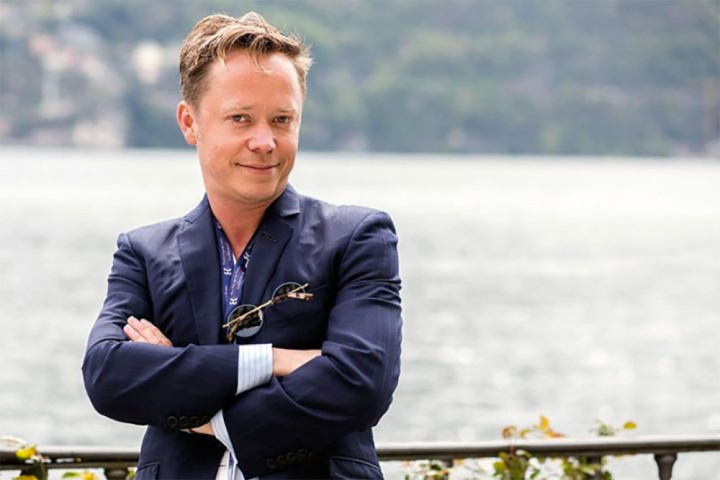 Minnesota raised Brock Pierce made his claim to internet fame by founding Digital Entertainment Network, which could be considered YouTube before the platform existed. He raised $88 million before the project failed. Then, through his love of gaming, Pierce found Bitcoin and was enamored with it.
During the early days of cryptocurrency, Pierce was involved with Mastercoin, Coinbase, Ethereum, Bitfury, Block.one, and now the Bitcoin Foundation. During this time, Pierce was convicted as a sex offender and even accused of sexual misconduct. He denies the truth in any of this.
Now, Pierce wants to donate $1 billion of his crypto earnings into a charitable community that runs on blockchain. It will be based on a new blockchain that he helped fund.
One of the more odd people on the list of the richest people in cryptocurrency, Brock Pierce has an estimated net worth of anywhere from $700 million to $1 billion in crypto funds.
Michael Novogratz: CEO of Galaxy Digital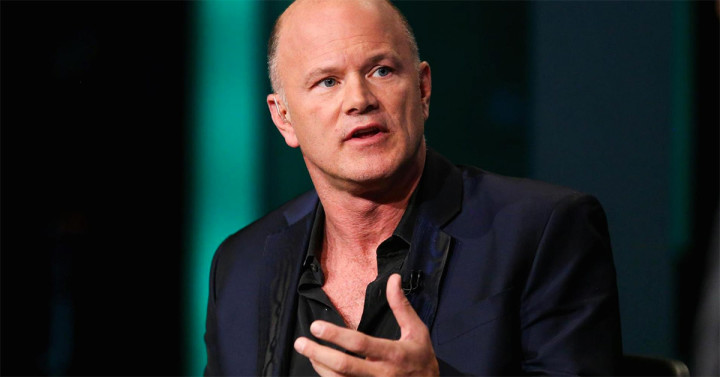 Michael Novogratz was on Forbes billionaires list in 2007 before he lost his money during the economic crash soon afterward. Not ready to be beaten, he left the Forbes Investment Group in 2015 to go all into the crypto space as a trader.
Novogratz claims that the crypto space is in a bubble, but has gone on to found Galaxy Digital, which is a merchant bank focused on the success of crypto, and he wants to get it listed in Canada.
Though he has been shy about what he made his earnings on, it seems that Novogratz has made it big off of Ethereum. He is at an estimated crypto net worth of $700 million to $1 billion according to the Forbes list.