Blockchain and AI | A Guide for Decision-Makers
Businesses from various sectors are realizing the potential of combining AI (artificial intelligence) and blockchain.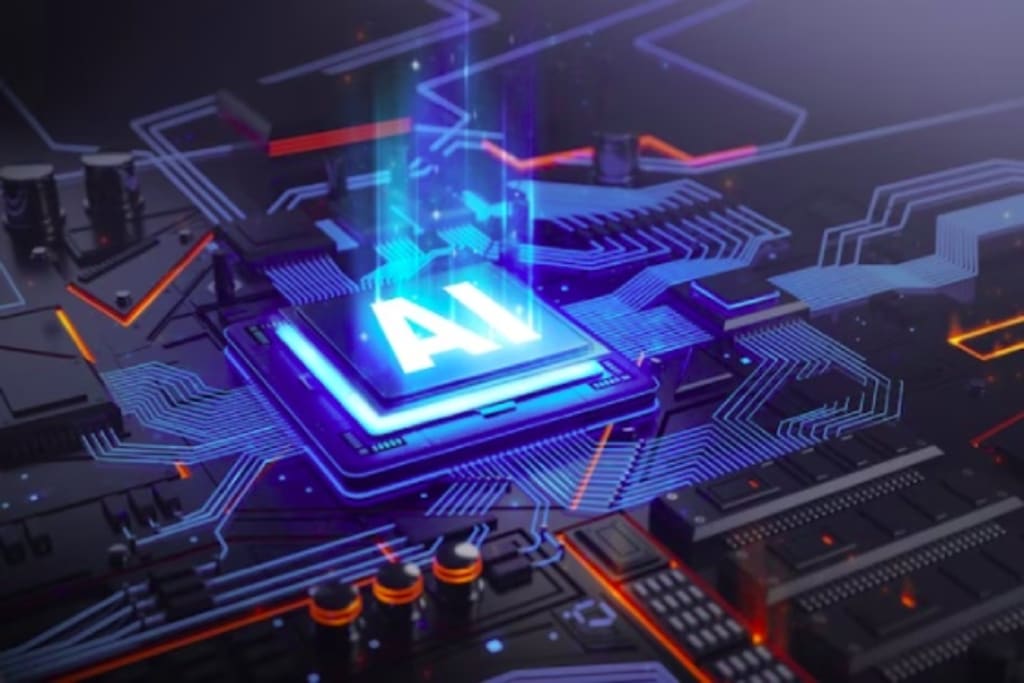 Businesses from various sectors are realizing the potential of combining AI (artificial intelligence) and blockchain. They are looking for blockchain and artificial intelligence (AI) development services that can use AI to create innovative business solutions.
From the food supply chain and logistics and medical data sharing to financial services and media royalties, the convergence of blockchain and AI is playing a crucial role in improving processes.
By employing the same techniques used to safeguard the logistics of food and healthcare, blockchain can also be utilized to construct trackable, traceable AI. The combination of these two emerging technologies can significantly improve the security of business as well by acting as a twofold barrier against cybersecurity attacks.
A large dataset can be efficiently mined by AI to generate novel scenarios and identify patterns in data behavior. Effective removal of errors and false data sets is made possible by blockchain.
It is possible to incorporate a decentralised blockchain infrastructure to verify new classifiers and patterns produced by AI. Blockchain infrastructure can be utilized to collect client data, which can then be leveraged to power marketing automation with artificial intelligence.
Explore more | Blockchain and Artificial Intelligence: Business Applications and Challenges
Converging AI and Blockchain
Authenticity
Blockchain's digital ledger, which offers details on the theoretical foundations of AI and the provenance of the data it uses, addresses the problem of explainable AI. This raises trust in the data's accuracy and, as a result, in the recommendations that AI generates. When AI models are distributed and stored using blockchain, an audit trail is produced, thus merging blockchain and AI can increase data security.
Augmentation
A new level of intelligence can be added to blockchain-based business networks because of AI's incredible speed and capacity for in-depth reading, comprehension, and correlation of data.
By controlling data consumption and model sharing, giving access to enormous volumes of data from both inside and outside the organisation, and creating a trustworthy and open data market, blockchain enables AI to grow.
Automation
By lowering barriers to entry, accelerating processes, and increasing efficiency, blockchain, AI, and automation may provide new value to company activities involving several partners. As an illustration, AI algorithms incorporated into smart contracts that function on a blockchain may recommend recalled products that are through their sell-by dates, execute transactions like buying stocks or orders based on established parameters and instances, resolve disputes, and select the most sustainable shipment route.
You may also like to read | Artificial Intelligence and Blockchain | A Potent Combo
Projects in Blockchain Space Using AI
Indicator (GRT)
The Graph is a platform that indexes data from a variety of blockchains and is at the moment the biggest AI-powered cryptocurrency project by market cap. Decentralised apps (DApps) will be made possible by the platform's improved use of AI to retrieve and index this data.
Semiotic AI recently received a $60 million grant from The Graph, and as a result, it is now researching and developing ways to employ AI to improve The Graph's functionality.
AGIX SingularityNET
One of the first initiatives to combine blockchain and AI technology is SingularityNet, which offers a decentralized platform for AI services. It enables end users to access and use AI services in a decentralized and secure environment while allowing AI developers and enterprises to monetize their algorithms and models.
(OCEAN) Ocean Protocol
Applications for machine learning and artificial intelligence (AI) can transfer data safely and transparently thanks to a decentralised platform called Ocean Protocol. It makes use of blockchain technology and smart contracts to give data providers a secure setting in which to monetize their data while still having control over how it is used.
AI and Blockchain Applications
Payment Applications
In essence, combining blockchain with AI can improve productivity and response times. As an illustration, a payment must be made. Blockchain will consequently increase speed by streamlining and making transparent the payment method. AI will decide which payment gateway to utilize and how the customer intends to finish the transaction. The checkout process will be improved by both technologies by accelerating the payment page in this way.
Markets for AI
On the blockchain, startups like Singulaity.net and Thought AI are selling AI models. As a result, businesses and academic institutions can buy AI profiles and use them in their process applications.
These markets enable businesses to transparently deploy AI algorithms to boost productivity and produce insightful data. The AIs are easily accessible on the blockchain, making integration simple while preserving the original developers' IP rights.
Also, Visit | Using Artificial Intelligence to Build Cryptocurrency Exchange App
Healthcare
The use of AI and blockchain in healthcare has upended the sector. Healthcare may benefit from AI in several areas, including therapeutic insights, user requirements support, pattern analysis, and discovering insights derived from patient data. On the other side, patient data may be securely stored on blockchains. It can enable medical professionals to access patient data records safely while maintaining patient privacy.
Insurance
Blockchain and AI technologies could help insurance companies process claims more swiftly and efficiently. By implementing this approach, they would not only save money but also save time when processing paperwork and paying staff.
Manufacturing
Robots are used more frequently in production to complete tasks that call for higher levels of accuracy and efficiency. Even more, blockchain and AI can be used to achieve automation. Blockchain technology can enable dependable and abundant sources of relevant data. AI systems can excel at doing mundane, repetitive activities as accurately and effectively as possible.
Also, Explore | Blockchain And Artificial Intelligence: To Foster Decentralized AI Landscape
Conclusion
We haven't even scratched the surface of blockchain and AI's potential. Each year, both technologies advance quickly. Subject matter experts keep coming up with new ways to make use of their respective advantages.
It may always seem premature to make predictions about blockchain and AI. However, one thing is certain. Over time, these two technologies will still be complementary to one another. They will remain in place.
For more information about how to make use of these two emerging technologies together, connect with our blockchain developers.
Hire Blockchain Development Company as a blockchain development company can provide end-to-end services, from conceptualization and design to implementation and ongoing support, ensuring a seamless integration of blockchain technology into existing systems or the development of new, innovative solutions.
#BlockchainDevelopmentCompany
#BlockchainDevelopmentServices
#BlockchainApplicationDevelopment
#Blockchainappdevelopment
#Blockchainappdevelopmentservices
#BlockchainAppDevelopmentCompany
#BlockchainApplicationDevelopmentcompany
Reader insights
Be the first to share your insights about this piece.
Add your insights