Bitcoin's Bullish Continuation is Still All Possible
Bitcoin doesn't have a gold standard, so its value seems based on what buyers are willing to pay.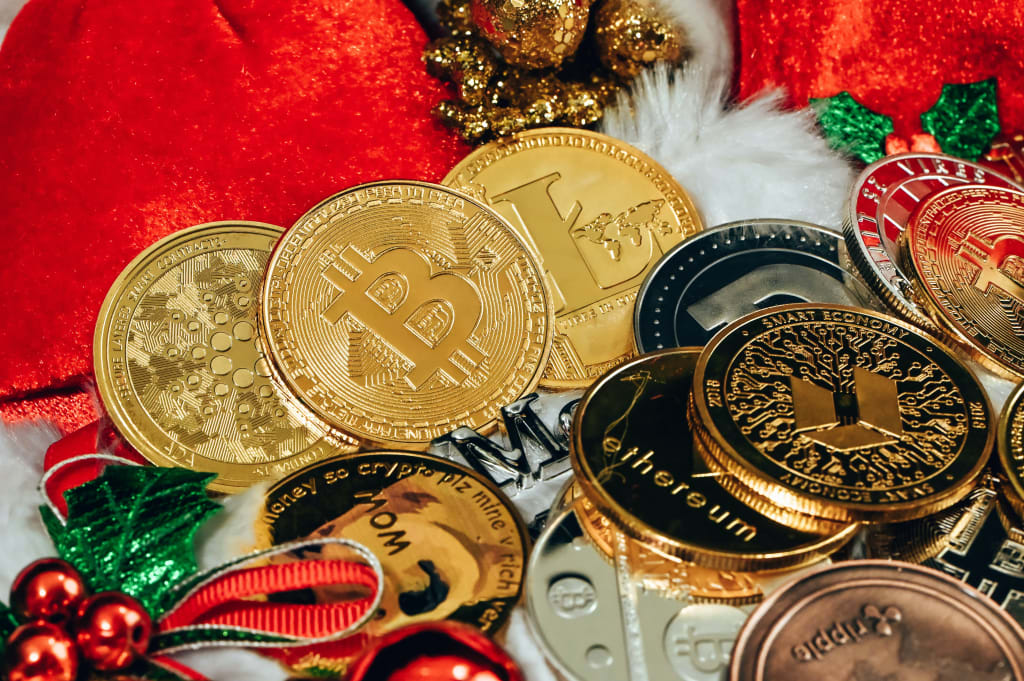 I've been keeping an eye on Bitcoin for a few years, and I've always been interested in the things that change its value. Bitcoin doesn't have a gold standard, so its value seems based on what buyers are willing to pay.
This could be said about any currency, but the gold standard gives us the idea that fiat money is backed by something real. Bitcoin and other cryptocurrencies may show us that all forms of exchange are based on the values of the communities that use them.
Today most trending news about crypto is when Hevin O'Leary testifies at Senate hearing ,throwing punches and saying #Binance intentionally put FTX out of business , well @CZ of Binance is a chinese, and the Chinese believes :
" Not to Kill the Rat but try to rid of it's Nest ..so the Rat is Out in the Open " …..the rest is how the crypto market reacted that's how everybody saw the case evolved as all reactions were in the open on the internet and post on Twitter .
What's the Question
So, keeping all of this in mind, I've been wondering: what gives Bitcoin its apparent value?
This issue has been on my mind since the currency's value hit a new all-time high. One Bitcoin now costs more than $17,000!
As I had hoped, the trend is going up and down, but progressively so. Who knows what will transpire in the long term, but I'd rather lose a few bucks than regret not keeping my investments.
In light of this, I want to emphasize that the best time to buy is often when the product's value is low. Even so, it might not be the right time to invest right now.
How did we even bring it here, to start with?
Paypal
Paypal has been saying that it will offer services for cryptocurrencies. They offer services for Bitcoin, Ethereum, Bitcoin Cash, and Litecoin. Could this have been a reason why Bitcoin got so high? Well, the fact that these services became available probably didn't have anything to do with the rise since all signs point to the fact that they were only made available recently.
But in October, it was said that these kinds of services would be available through Paypal. If we look at a graph of Bitcoin's value, we can see that it has steadily increased since October of this year. I think it's likely that Paypal's announcement about cryptocurrencies may have greatly affected the price of Bitcoin.
Robinhood
Robinhood has also been letting people buy and sell cryptocurrencies through its platform. I remember that I could finally do business with them using cryptocurrency not too long ago. This service isn't very old, but it may have affected Bitcoin's steady rise in value.
But I don't think this company has had a big impact on the price of Bitcoin. However, they have a big impact on the stock market, so it would be silly to think they haven't had any part in this. That doesn't mean I don't like them; I love their platform. I don't think they should be the main thing we look at when trying to figure out why Bitcoin's price is increasing.
BlackRock, the World's Largest Asset Manager, is Exploring Cryptocurrencies , the world's largest exchange-traded fund (ETF) provider — has set up a working group to explore how to profit from the burgeoning cryptocurrency ecosystem…this is Big as Blackrock's client base has the largest major institutional and retail investors who has yet really mingle into crypto
COVID-19
Here we are. This is the biggest problem. Now more than ever, people buy things online. Since COVID-19 is now part of our everyday lives, many buy things online. People can also use PayPal, debit, credit cards, and other payment methods.
But there's no doubt that cryptocurrency has been used in many deals. Having COVID-19 around may have changed a lot of things, including the value of Bitcoin. So, if this is true, Bitcoin could go even higher than it has. But all we can perform is wait and visit.
The Flow of Nature
I prefer to think of the natural flow of things as another component that could affect the shift in value. This is something that has been on my mind a lot recently. In other words, I've been predicting that Bitcoin, much like the progression of humankind, will have periods of growth followed by periods of decline , just as it is facing the crypto winter now and is facing pressure from the bears to slide to US 10,000–00 to $13,000–00 , which might happened into 2023 or just in first month of Jan 2023.
As we noted while the CPI data just released has brought on some relief and managed to push up the price to t boost the joyous mood for a Christmas Rally , the FOMC dampens the boost due to hawkish remarks from Powell , now the bulls are pushing to retest after correction on 14th December to $18,000 and a couple of retest if it does not break this figure, we will likely to see further bears correction to $16,800 which notably will swing back to $18,800 to $19,800 in time for the Christmas
There is possible divergence, if the Unemployment data to be release with the retail sales data are not supportive to the boost , but what is important is still the DXY movement for the following week that determines the final mood before Christmas
With time, I believe that bubbles of increasingly greater size will continue to burst and rise to the surface. Don't take my word for it because I'm not flawless; I'm just going to say I have a feeling about it. Also, it's important to remember that your gut instincts aren't always correct. Despite this, I believe that my hypothesis is most likely correct.
Final Thoughts
If you bought Bitcoin a year or two ago, no matter how you look at it, you should be able to make everyone happy. This is true no matter what perspective you take. People cautioned me against utilizing Bitcoin, but what worries me more is that these individuals passed up an opportunity.
I ask that you not interpret what I've stated to suggest that you should purchase the stock immediately. If there is one thing I should do, it is waiting till the price of bitcoin drops again as a metaphor. Regardless of what you decide, it would assist if you kept in mind that bitcoin has the potential to become the future means of trade.
#Disclaimer Note :
The author has made every reasonable effort to be as accurate and complete as possible in the creation of this article and to ensure that the information provided is free from errors; however, the author/publisher/ reseller assumes no responsibility for errors, omissions, or contrary interpretation of the subject matter herein and does not warrant or represent at any time that the contents within are accurate due to the rapidly changing nature of the Internet. Any perceived slights of specific persons, peoples, or organizations are unintentional.
This publication is not intended for use as a source of any financial , money making ,political , military , medical or accounting advice. The information contained in this guide may be subject to laws in the United States and other jurisdictions. We suggest carefully reading the necessary terms of the services/products used before applying it to any activity which is, or may be, regulated. We do not assume any responsibility for what you choose to do with this information. This article is not meant for financial nor Military advice , Use with your own judgment
About the Creator
Estalontech is an Indie publisher with over 400 Book titles on Amazon KDP. Being a Publisher , it is normal for us to co author and brainstorm on interesting contents for this publication which we will like to share on this platform
Reader insights
Be the first to share your insights about this piece.
Add your insights