Cryptocurrencies Ready for Santa's Lift To A Joyous Rally
By the end of November, the cryptocurrency had climbed back above the EMA10 and was beginning a period of bullish consolidation.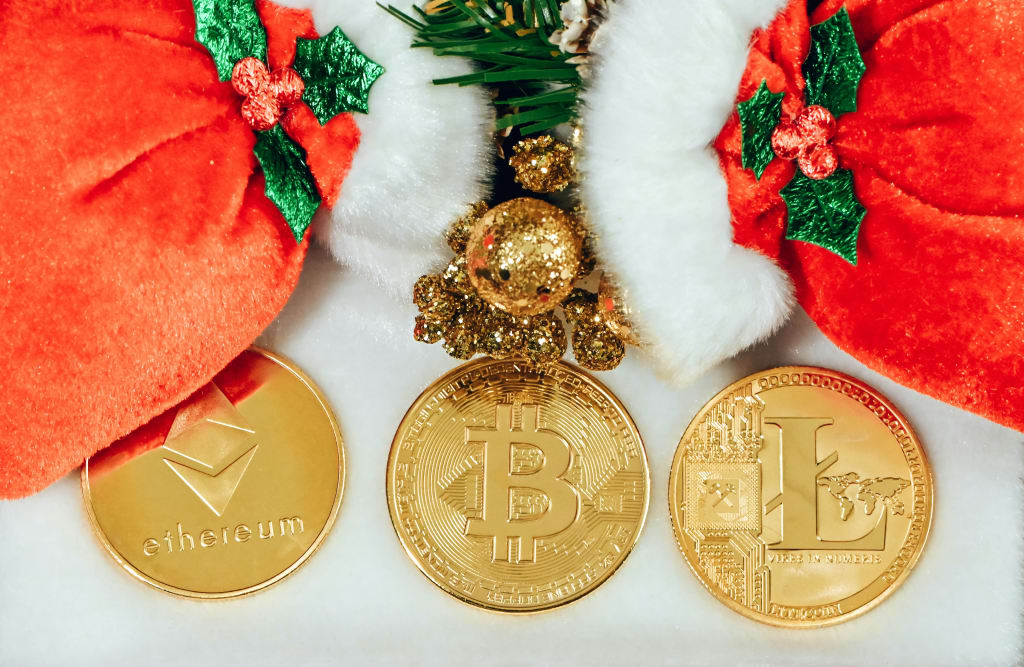 The initial breakout of the consolidation box/bull flag pattern has occurred, however it is still weak due to low volume.
As a result, after few day of accumulation , BTC might go up , as DXY seems quite stable as it waits for new as China decide to open up and will be lifting their Zero Covid Policy , while the Feds last indicate of a possible slow down in Interest rate hike ,for December , let all wells for a Santa's Rally by 13th December
Every day's candle has a tight one-hour closing.
In the near term, the area between $17,165 and $17,450 will act as resistance. The EMA50 band covers the same territory.
As long as bitcoin stays above the exponential moving average (EMA50), it should be able to keep climbing until it reaches the low $18,000s.
Since early December, there have been no contradicting signs just accumulation , all of which point to a price increase.
Within a few days over the weekend , we should have definitive confirmation of its upwards trends
Given the current market climate and the widespread pessimism, we expect this trend to accelerate above $19,000. There will be possible correction on its uptrend in the $18,000 area ,and the whole course is for few days before sunday, as by 13th December, all indices will be extreme volatile but we hope the market will push for Santa's Rally
The greater the degree of pessimism, the more likely prices will rise.
Look at the responses to any bullish trade idea in the comments for a hint.
When one side becomes overconfident or hostile, the tide is turning as the Jolly mood is there . China lifting of their Zero covid policy will have a major impact as most consumer and industrial supplies will be reinstated and maybe they will allow their Chinese citizens to travel again, and that can create a major outflow of travellers by millions if they can open and lift all restriction during this seasonal holiday period on a global scale
Even though many don't realize it, the market emotion is already reflected in their reaction we hope by 14th December the jolly bells will ring into Christmas and the New Year After the Feds December Meeting
For today ,the immediate lower support is $16,700. ,all above could be invalidated if the $BTC slide further below
Things can always change.
The Altcoin market is the most promising indicator we have.
For the reason that even one day of minimal red causes skepticism in the minds of the general public., so please note this is not a Financial advice ,it is only my personal views
On the other hand, we're heading upwards this coming December… In any case, if only to shake things up a bit…
Be Jolly !!!!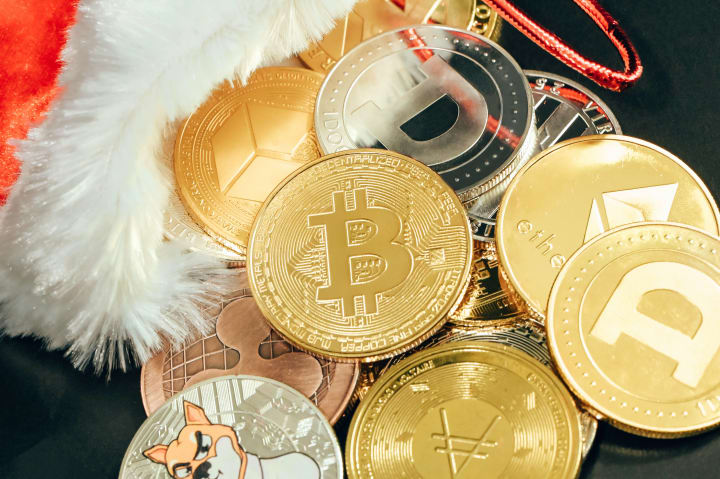 #Disclaimer Note :
The author has made every reasonable effort to be as accurate and complete as possible in the creation of this article and to ensure that the information provided is free from errors; however, the author/publisher/ reseller assumes no responsibility for errors, omissions, or contrary interpretation of the subject matter herein and does not warrant or represent at any time that the contents within are accurate due to the rapidly changing nature of the Internet. Any perceived slights of specific persons, peoples, or organizations are unintentional.
This publication is not intended for use as a source of any financial , money making ,political , military , medical or accounting advice. The information contained in this guide may be subject to laws in the United States and other jurisdictions. We suggest carefully reading the necessary terms of the services/products used before applying it to any activity which is, or may be, regulated. We do not assume any responsibility for what you choose to do with this information. This article is not meant for financial nor Military advice , Use with your own judgment
About the Creator
Estalontech is an Indie publisher with over 400 Book titles on Amazon KDP. Being a Publisher , it is normal for us to co author and brainstorm on interesting contents for this publication which we will like to share on this platform
Reader insights
Be the first to share your insights about this piece.
Add your insights