Worst Fashion Mistakes That Women Make
Here is a list of a few common fashion mistakes that women make. Which fashion faux pas are you guilty of flaunting?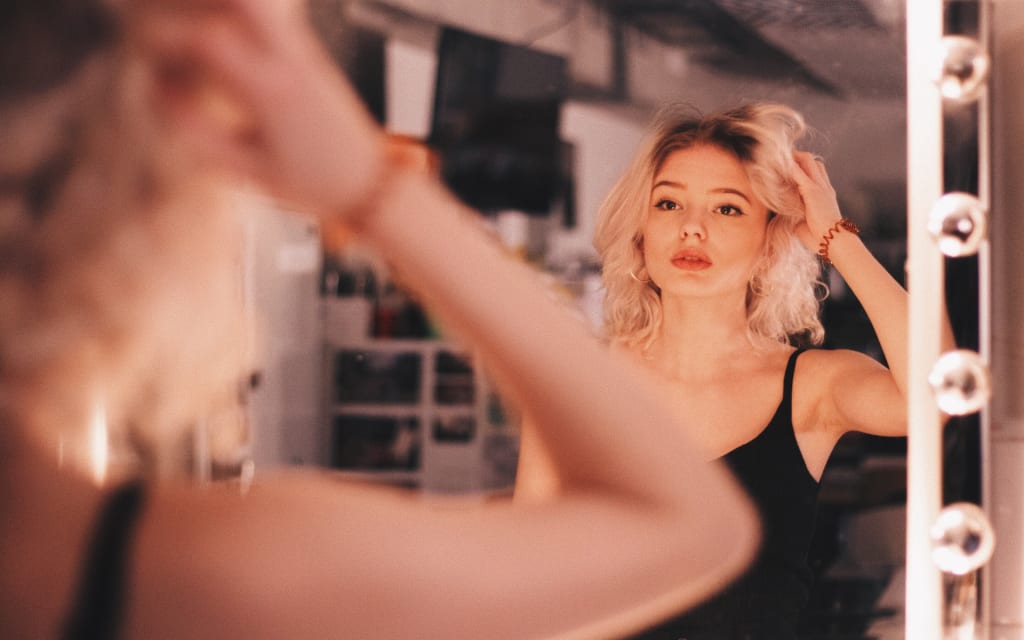 Credit: Unsplash
We all want to look and feel our best. How we present ourselves on a daily basis, to the world and to ourselves, is important because mastering this art enables us to achieve our goals. How we put ourselves together every day impacts our self-esteem levels and ability to gain respect from others. However, every woman has those "blah" days. You know, when you're not feeling yourself and your look? Curating our closets is an art form, and what we have in our wardrobes either sets us up for, or hinders, our sartorial success. Here are some common fashion mistakes that women make. Which of these style "sins" have you committed?
Not Understanding the Importance of Your Hemlines

While knowing how to dress for your body type might be the most essential element of dressing for success, it also is important to know how to choose the best hemlines to flatter your unique shape.
If you're on the petite side or have shorter legs, it is always best to wear either a cropped pant or a skirt that falls above the knees especially when wearing flats. Heels always will lengthen your legs whether you wear a cropped, regular length, or long hemlined item (dress, jumpsuit, or pants). To really make it look as if your legs go on for miles, try wearing a nearly floor length hemline with high-heeled pumps, boots, or sandals. If you're trying to lengthen your torso, simply wear shirts that fall below your hipline.

Wearing the Wrong Types of Undergarments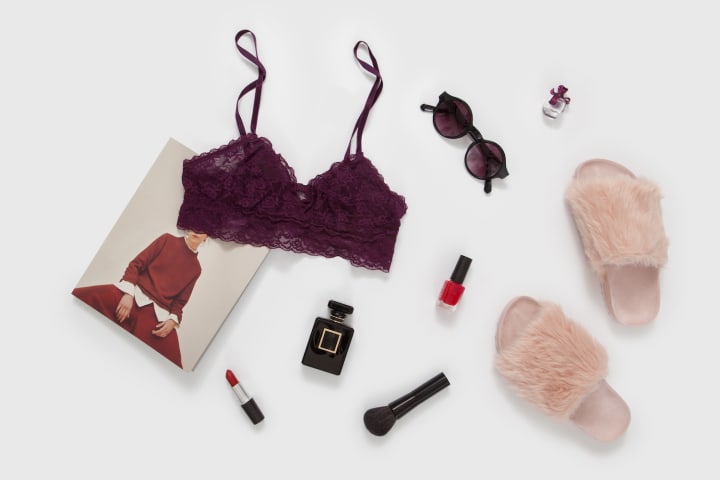 It is essential to wear the proper fitting undergarments to ensure that the clothes that you layer on top of them flatter your overall look. Therefore, it is important to make sure that you're wearing the correct bra size. Take some time one day or on a weekend to go through your lingerie collection. While sorting your current underclothes inventory, evaluate each piece by asking the following questions: (1) Does this item look seamless under my clothes, and (2) Do I feel confident in how I look and feel while wearing this?
If you do not believe the answer is a resounding "yes" when evaluating one of your bras, feel free to dispose of the item or save it for wearing around the house. Make sure to go to your favorite lingerie store and get a proper bra fitting to ensure that you are buying and wearing the correct size your body and bust size.
Another one of the fashion mistakes that women make is not choosing the correct underwear for a particular outfit. Especially when wearing tight-fitting items, or those made of a thinner fabric, one should avoid types of underwear (such as boyshorts or lacy panties) that cause clothes to cling to you or create obvious underwear lines. The goal is to create your look over a seamless foundation that you and your personality can give off the best version of yourself.
Not Going to Your Shoe Maker Regularly
A common mistake that women make is they do not properly care for their footwear items.
Tied to the last point, your shoes looking out of shape can ruin your entire look. Of course, even your highest quality, most chic shoes will need to some TLC from time to time. Whenever the soles or heels of your shoes start to look apparently worn down, make sure to schedule a visit to your local cobbler. Well-maintained footwear will keep you looking put together at all times. Plus, it helps you stay fashionable without breaking the bank.
Choosing Clothes Don't Flatter Your Body Type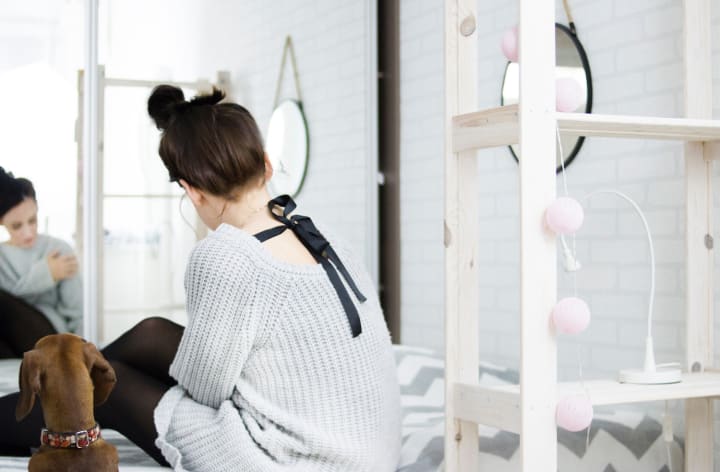 While a certain item of clothing might look great on the mannequin or in an Instagram post, do not be discouraged if it does not look the same on you. We all have different body types which means that certain styles are not cut to flatter our unique curvatures (or lack of).
When it comes to choosing clothes that flatter your body type, there are three main elements of a garment that you need to pay particular attention to when choosing your outfit: (1) its waistline, (2), its hem, and (3) its neckline. Of course, some garments, such as a dress, encompass all three of these elements while pants, skirts, and shirts only have one or two of these elements.
Not Knowing Which Waistline and Neckline to Wear for Your Shape
For pants, skirts, and shorts, it is vital to understand which types of waistlines most flatter your body type. If you have curvier hips, it is usually best to stick to wearing high-waisted garments on your lower half. Conversely, if you have very straight and narrow hips, you might love low waisted jeans and pants. If you're unsure as to what types of jeans or skirts to buy, a mid-rise garment is a relatively universally-flattering fit to try out.
For tops (and dresses), it is essential to take your bust size into account. If you have a relatively flat chest, high-neck tops will suit your shape. However, if you're more well-endowed in this area, a high-neck shirt might make you look top heavy.
A common fashion mistake that women with larger busts make is that they try to cover up their chests rather than embrace their natural features. Accordingly, in order to flatter a bigger chest size, stick to scoop necklines. These necklines are universally-flattering because, unlike v-necklines, they don't give away too much but still allow you to show off your shape.
Wearing Outfits That Are Either Too Tight or Too Loose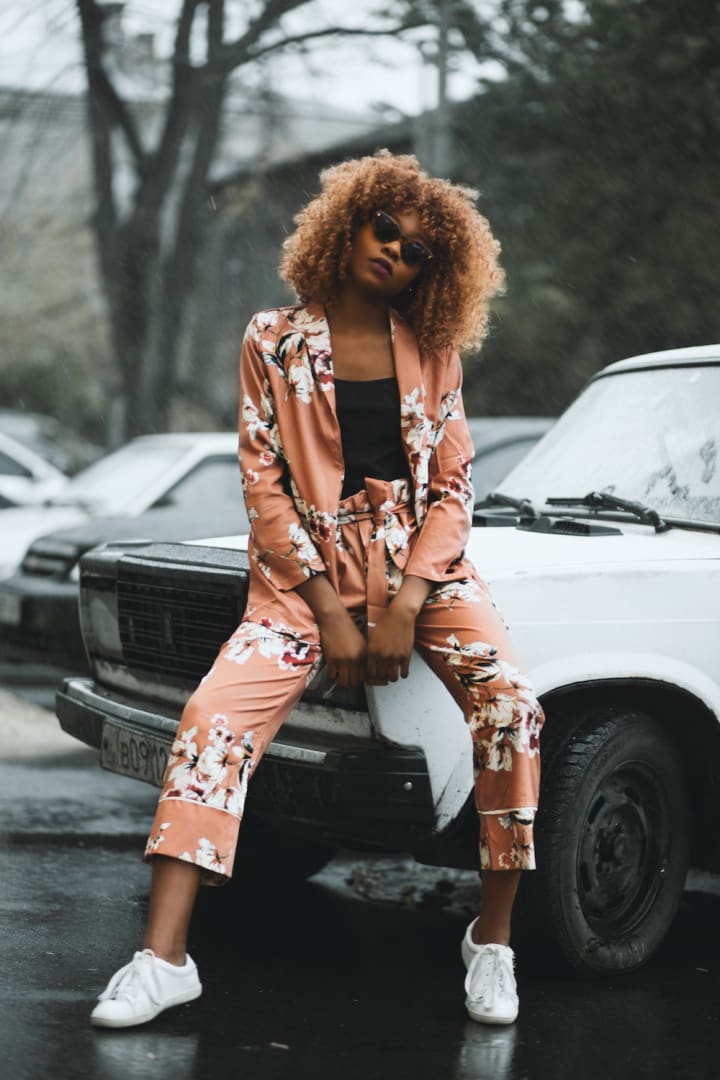 When putting together your look for the day, and especially for a special occasion, it can be difficult to find the balance between showing off too much of your figure and completely losing your shape in a sea of fabric. A common fashion faux pas that we all have been guilty of at some time or another is wearing a combination of either tight-fitting pants with a tight-fitting top or a loose-fitting top with a loose-fitting pair of pants.
Balance is key. When wearing a fitted or flared pant or skirt, try wearing a top that fits closer to the body. Conversely, when wearing a skinny pant or tightly-fitted skirt, wear a top that fits looser on the body. Dresses in a "fit-and-flare" style always look great as do looser-fitting jumpsuits with a belt around the waist. Part of the plus-sized fashion movement has been to get good fitting clothes for plus-sized women.
Wearing Everything Off the Rack
A common fashion mistake that women make is wearing clothes all straight off the rack. Hopefully, you're able to find that pair of jeans or leather jacket that effortlessly hugs you in all of the right places. However, if not, you can thank vanity sizing.
If you love a skirt or pair of pants that are just a little too long or a jacket that is a little loose in the waist, if its a good quality item, buy it and bring it to the tailor to get it outfitted especially for you.
Not Investing in Your Clothes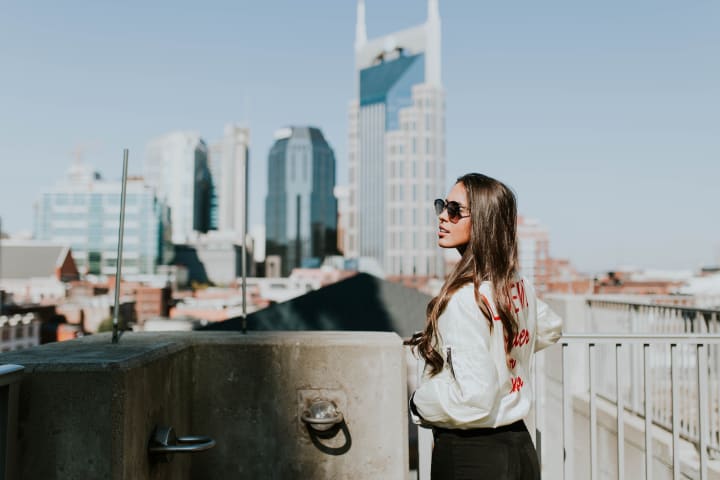 We always hear that it is important to invest in ourselves, and this should include in our wardrobes. The truth is appearances and first impressions matter, so it isn't worth price skimming on your sartorial choices in the end. Ultimately, one of the biggest fashion mistakes that a woman can make is not understanding the value of buying high-quality clothes. Of course, there is no need to spend hundreds of thousands of dollars on luxury clothes to look good. However, it is essential to invest in pieces that flatter your figure and strengthen your signature sartorial image (After, all, every woman is her own unique personal brand).
The quality of your clothes always matters more than the number of clothing items that you have. Yes, to some people, it might be considered a fashion faux pas to wear the same outfit twice on their social media feeds. However, isn't it more important just to look good? Unless it's a special occasion, who cares if you wore that same blouse last week? It looks great and won't fall apart in the same way that 4 blouses from a fast-fashion store would.
Some great retailers to check out for high-value-yet-affordable fashion are Everlane, Aritzia, and & Other Stories. If you don't mind buying pre-loved goods, The RealReal and Vestiaire Collective offer many chic and high-quality designer pieces at an affordable price point. Then, there always is the option to rent stylish clothes and switch out your clothes on a weekly or monthly basis. Some great rental retailers are Rent the Runway, Le Tote, and Stitch Fix. Lastly, my favorite method of buying high-quality clothes for a lower cost is to join mailing lists of your favorite high-end retailers and wait for their (bi, or tri) annual private sales. During these sales, items can cost as little as half of the original retail price!
Buying Many of Your Items on Impulse
Even if you're glad to invest in staple pieces, have you ever purchased a pair of shoes or a new skirt because it was on sale? Have you just decided to rush out to buy a new dress for an event tomorrow night (or tonight)? Purchasing on clothing and accessory items impulse is one of the most common fashion mistakes that women make. A garment is never a bargain if it does not flatter your figure or make you feel good.
When in doubt, it is best to carefully think about how you would wear each clothing (or accessory) item that you want to buy. After trying it on, can you see yourself wearing this piece regularly? If the answer is a resounding "yes," put this item on your "to buy" short list and come back to purchase it in a week or two weeks time. For events, make sure to shop around at least a week in advance if you're not the host or it is a smaller gathering. For larger or self-hosted events, give yourself at least a month to find the perfect outfit.
Putting All of Your Clothes in The Washing Machine (and the Dryer too)
Sometimes, you really want to wear a particular pair of pants or shirt that *may* be suitable to be laundered in the washing machine. These clothing items might not immediately be damaged. However, over time, this cleaning method will accelerate the rate at which your garments fall apart. Tee shirts, socks, and other items made out of cotton and jersey materials always can go in the washing machine (not usually all together though!)
However, washing items such as those made of denim in the machine can cause your garments to fade prematurely. Incorrectly caring for your clothes correctly is a common fashion mistake that women make. Therefore, it is important to study this information so that you can keep all of your clothing in mint condition.
Not Paying Attention to the Details
Like many articles on the subject of wardrobe mistakes that women make, we focused on the importance of how to buy and wear clothes to look your best. However, after mastering these fashion formulas, it all comes down to the details of your outfits.
Many women either consistently wear the same pieces multiple times over and never change it up. To keep things exciting and visually intriguing, become more mindful of your last minute touches. Many women tend to overlook their choice (or lack of) accessories. Of course, it is great to wear your staple watch or necklace every day, but it is important to be thoughtful when choosing your daily accessories.
Try to mix up the shoes, bags, and jewelry frequently. Many women leave the house without even thinking about which shoes or bracelet they are grabbing. Overlooking your accessories can sometimes make it look as if your entire outfit was not thoughtfully put together (even though it was!).
Additionally, adding interest to your outfits through your strategic accessory choices enables you to create more outfits from your already existing wardrobe. If you invest in simple yet stylish basics, you can add different accessories to change the overall look of a staple LBD or blouse and jean outfit.
When it comes to avoiding these common fashion mistakes, remember, it's all in the details, since fashion makes a statement.
tips
Certified nutritionist. Yoga teacher and meditation guru. Proud mother of twins.
Receive stories by Madeline Zenk in

your feed