Why Do French Girls Dress so Well?
How a French saleswoman took me from Paramus Mall to Paris chic and quelled my inner shopaholic.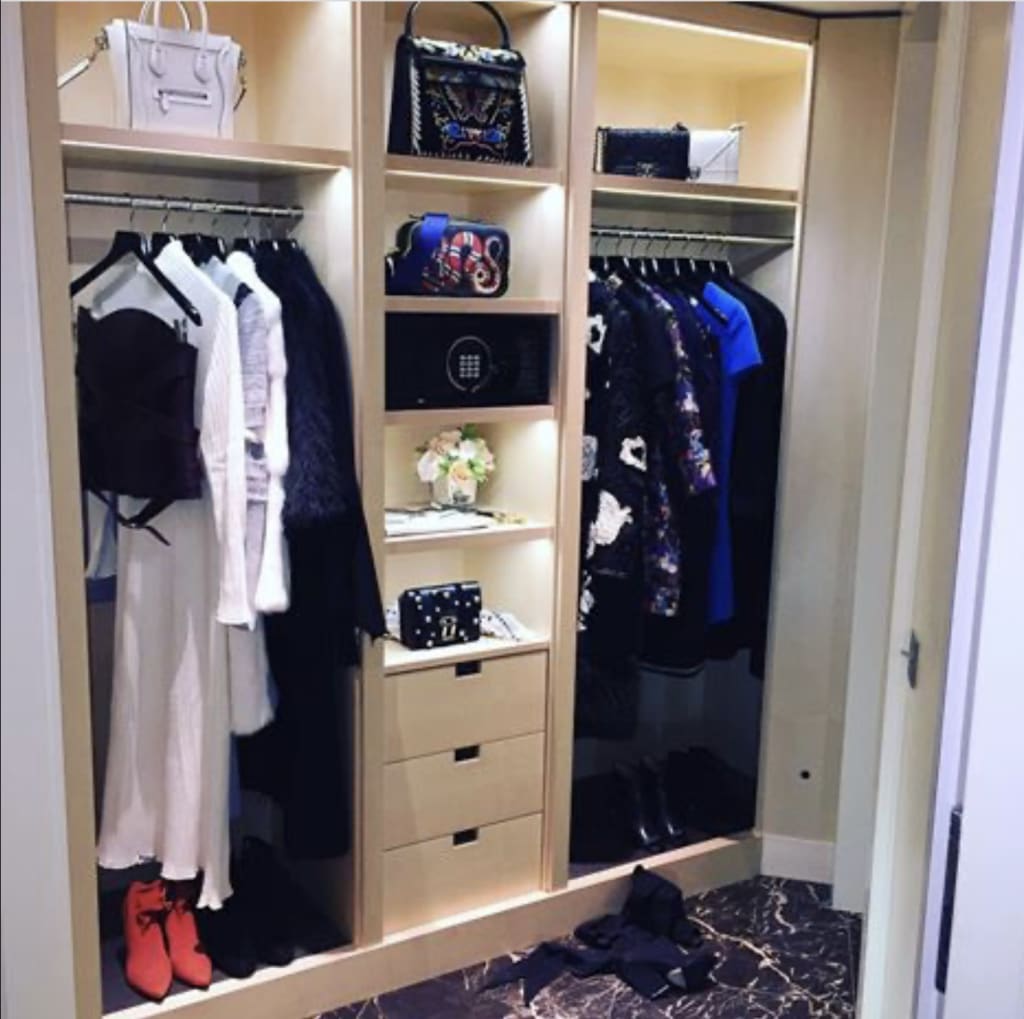 My 1993 purple taffeta Paramus Mall junior prom dress with the bling bling diamonte sash certainly reads Saved by the Bell on steroids photos. While I love a tacky throwback picture, I realise I too was, well… Tacky. Don't get me wrong, I embrace and celebrate tacky, however, I'm now able to be cognisant of my inherent tackiness. When I embrace my inner tacky, I'm wearing pieces that are ethically sourced, well made, and well wearing. Don't get me wrong, it's really tough to stay out of Zara, but I'be found ways to make it pretty fun. Benefit - I save a lot of money in the process.
I've learned to primarily follow the French fashion paradigm. Shopping for timeless, well crafted items in lieu of fast fashion. For me, this takes some discipline as I'm inherently American; I'm a shopaholic.
Let's wind back. I went to college in Paris, and soon noticed I stood out like a sore thumb. The girls had smaller, more edited wardrobes than me, but they seemed to be much higher end. I had thirty bags, twenty pairs of shoes, thirty dresses and they were all, well… Paramus Mall realness.
For my nineteenth birthday, I received $200 from my grandparents (to help with books). I decided to use it to buy my first fancy handbag. I narrowed it down to D&G, as I loved the perfume ads. I went into the shop and picked out the perfect bag; a cloud motif clutch with embroidered hearts and sequin stars. I proceeded to the counter, and was shocked when the manager refused to sell it to me.
Shocked and horrified, the manager asked me to come sit down. She proceeded to ask me if this was my first high end handbag purchase; I affirmed. She asked how many times I would be wearing said purchase. She then proceeded to show me more practical options and said I should consider something I could use daily in a more practical material. If I wanted to wear an ostentatious pattern, she suggested that I could purchase a far less expensive shirt and garner a similar effect. We spoke for over an hour. She listed out all the designer clearance rooms in Paris, thrift and vintage shops, as well as affordable tailors. I walked out with a black leather bag and a new attitude towards shopping (most of the time).
Parisian tips:
Expensive purchases should be items you wear regularly. Shoes, leather bags, jackets, blazers, well cut trousers. Black, white and beige are the most versatile colors. (I'm too sloppy to buy whites)
Material, cut and craftsmanship are far more important than the label. Silk and cashmere are my favorites.
A tailor is your best friend. Well fit clothing screams expensive. It's better to buy a size or two up (especially if an item is on sale) and tailor down, instead of looking as if you are popping out of an item.
Vintage and Sample sales are a great way to obtain luxury labels at a faction of the cost. (I use eBay for half my items, so no excuse if you live in remote areas).
Don't turn up your nose at thrift shops and estate sales. This is a great hobby that fulfils the inner shopaholic. (I found my sapphire earrings at an estate sale of $60)
Make sure jeans and trousers must always fit perfectly. These items should be purchased with assistance. It doesn't matter if they're full priced, you don't need many and if you find a brand that works, then you can buy them on sale. (Avoiding muffin top, priceless)