Why Big Bottom Behavior is one of the hottest models out now
She has an amazing booty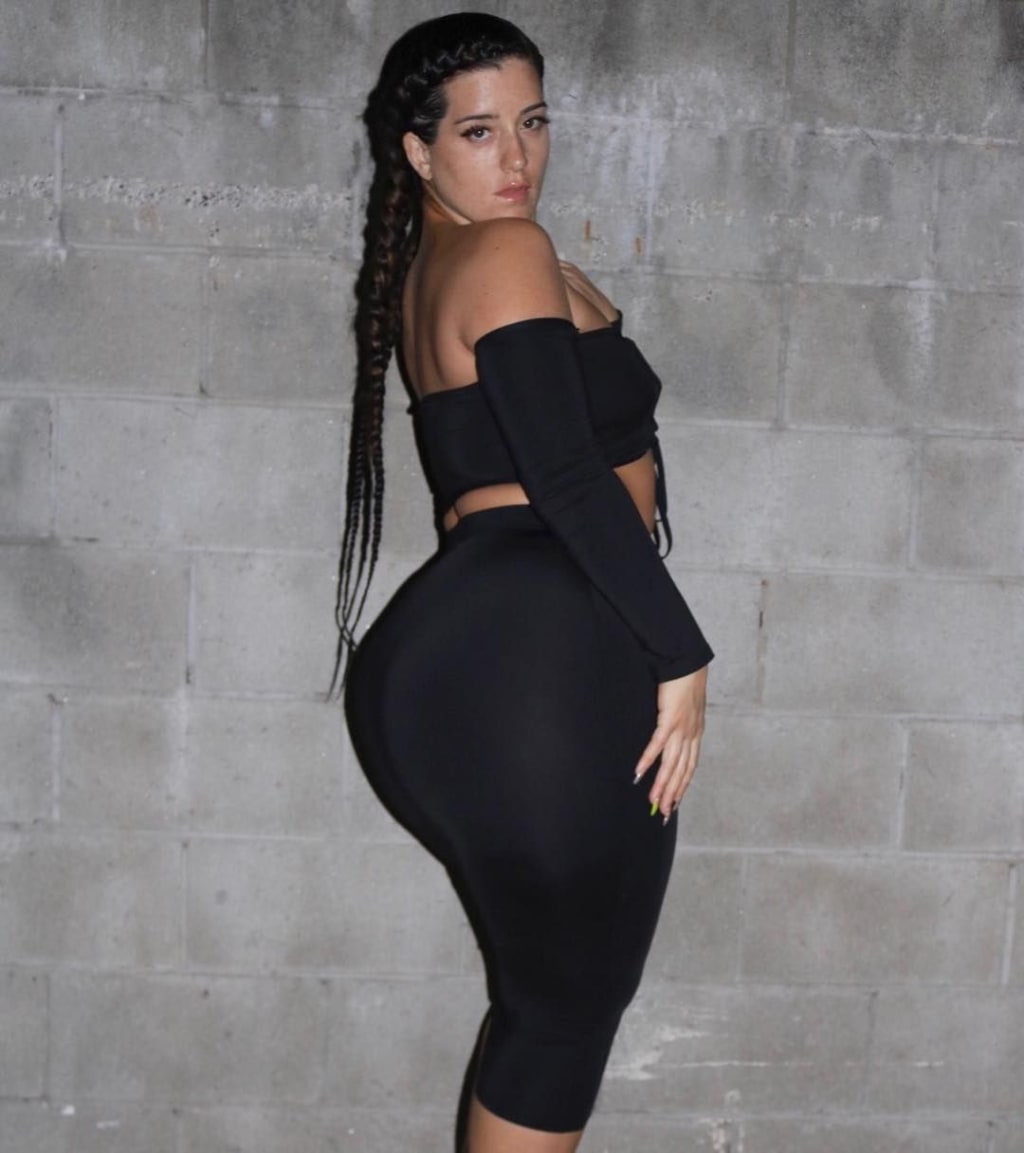 Big bottom behavior
Big bottom behavior is one of the hottest and most sexy models online today. She just fitness videos and has one of the biggest booties you have ever seen in your life. Big bottom behavior has some of the best YouTube videos ever seen. She does some really great workouts and shows off her amazing body and videos.
If you ever wanted to know how to gain a big booty by working out, but you should for sure check out big bottom behavior on YouTube. But if you really want to see some of the hottest pictures and videos you should really follow her on Instagram.
The way I became a fan of big bottom behavior was just looking up Hot videos on YouTube and some guy was talking about big bottom behavior. I looked at her Instagram and YouTube videos and I instantly became a fan. Big bottom behavior really drives all the guys crazy with a huge Huge booty.
If you have been looking for one of the most amazing models with the hugest booty out there than big bottom behaviors for you. One thing I really like about big bottom behaviors she really motivates people to work out and stay in shape. But her videos and pictures are just fun and entertaining to watch.
But making fitness videos isn't the only thing big body behavior does. She also has her own clothing line and products that she Promotes on Instagram. She is very successful in getting a lot of use and getting people to check out her products and buy her products. She also gives other models a chance to show off their body and model her clothing line.
If you want to be impressed by a beautiful and good looking model that you were going to want to check out big bottom behaviors videos for sure. But also if you want to learn specific exercises for getting in shape and getting a bigger booty she will definitely show you the Way with her videos.
One thing I really like about a big part of behaviors videos and says that she teaches you step-by-step every exercise and every move with great detail. This makes it easy for you to follow along with each exercise and be able to work out different parts of your body and get in shape. Big bad behavior is truly an inspiration to anyone who is trying to get a more attractive and fit body, and she will for sure inspire you to work out and get into better shape.
So if you are a big booty fan.Then you will for sure love to watch and check out big bottom behaviors contact on Instagram as well as YouTube. She has hours upon hours of great video and pictures for you to check out as well as products. And what is cool about checking out big bottom behaviors Instagram is that she always uploads you videos all the time.
So if you really enjoy big booty work out videos them big bottom behavior is for sure the model to follow for you. She has one of the best bodies in the business and you will for sure enjoy watching her journey as she continues to stay in shape and promote wonderful products.
So what are you waiting for? Google Big body behavior to check out her awesome pictures and check her out on YouTube to watch her awesome videos. And also be sure to follow her on Instagram to check out all her new content! You will be very happy that you followed her and I am sure you enjoy her amazing pictures and videos.
Reader insights
Be the first to share your insights about this piece.
Add your insights