Unleash Your Style with Beautiful Unique Printed Leggings
FASHOFFdesign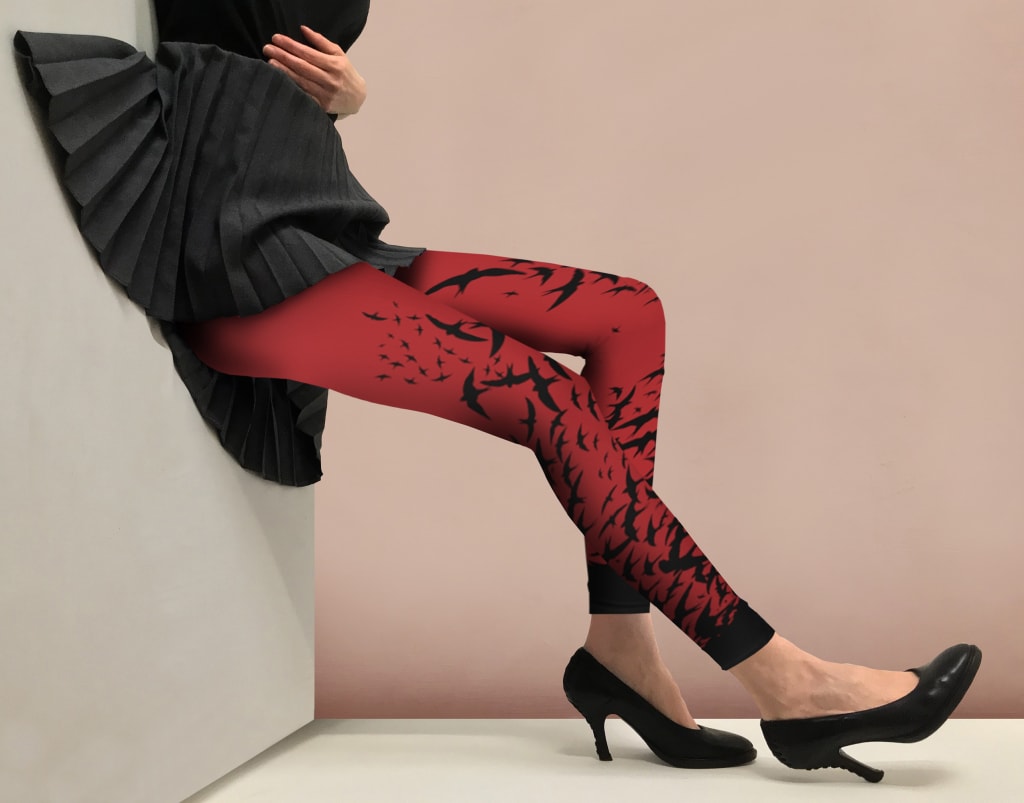 As a fashion enthusiast, I always look for ways to make a statement with my outfits. One trend that never goes out of style is printed leggings. These versatile pieces of clothing can elevate any outfit and add a touch of fun and style. In this article, I will share with you the benefits of wearing printed leggings, tips for styling them, and why they are a must-have in your wardrobe.
Printed leggings are not only fashionable but also comfortable. They are made with stretchy and breathable fabrics that allow for ease of movement. Unlike traditional leggings, printed leggings come in a variety of patterns, colors, and designs, making them a versatile option for different occasions. They are perfect for casual outings, yoga classes, and even date nights.
Another benefit of wearing printed leggings is that they can help you make a statement. With the right pattern and color combination, you can turn heads and stand out from the crowd. They are also a great way to express your personality and sense of style. Whether you prefer bold and bright prints or subtle and understated designs, there is a printed leggings style that will suit you.
Additionally, printed leggings can help you create a cohesive outfit. They can be paired with a variety of tops, shoes, and accessories, making them a versatile addition to any wardrobe. You can dress them up with a blouse and heels or dress them down with a graphic tee and sneakers. The possibilities are endless!
While printed leggings are a versatile and stylish addition to any wardrobe, styling them can be tricky. Here are some tips to help you rock your printed leggings:
1. Choose the Right Pattern and Color Combination
When it comes to printed leggings, the pattern and color combination is key. If you're new to the trend, start with a subtle and understated print. Once you feel more comfortable, you can experiment with bold and bright patterns. When choosing a color combination, consider your skin tone and personal style. Neutral colors like black, white, and gray are easy to pair with different tops and accessories, while bright colors and bold patterns can add a pop of color to your outfit.
2. Choose the Right Top
When it comes to pairing printed leggings with a top, the key is to create balance. If you're wearing bold and bright printed leggings, pair them with a neutral-colored top. If you're wearing subtle and understated printed leggings, you can pair them with a graphic tee or a colorful blouse. The key is to create a cohesive outfit that complements your printed leggings.
3. Accessorize Wisely
When it comes to accessorizing printed leggings, less is more. Avoid wearing too many accessories that can overwhelm your outfit. Instead, opt for a statement piece like a necklace or a bracelet to add some flair to your outfit. You can also add a scarf or a hat to complete your look.
4. Choose the Right Shoes
When it comes to shoes, printed leggings can be paired with a variety of styles. Sneakers and flats are great for casual outings, while heels can dress up your outfit for a night out. If you're wearing bold and bright printed leggings, stick to neutral-colored shoes. If you're wearing subtle and understated printed leggings, you can experiment with different shoe styles and colors.
These leggings I found are perfect for making a fashion statement! They have a unique design that stands out from the rest. The print is vibrant and eye-catching, and the fabric is stretchy and comfortable. Whether you're heading to the gym or out for a night on the town, these leggings will turn heads. They are sure to become one of your favorite go-to pieces.
Click here to check out this lovely little shop called FASHOFFdesign.
Reader insights
Be the first to share your insights about this piece.
Add your insights