Tips on the Best Time to Wear Your High Heels
When should you wear high heel shoes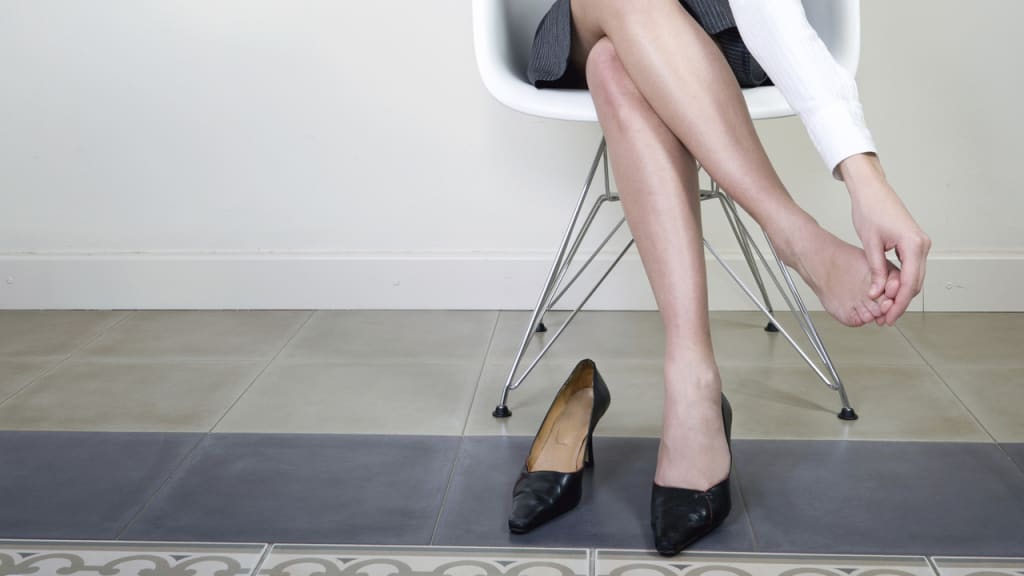 High Heels
Women always try to look at the most beautiful and well prepared in the gathering. They always try to be unique, enticing among other women. As most of the women compete with one another in dressing, so it is a field of competition for them. Therefore they are always passionate about their dressing. Whether they are dressing themselves to go to the office, school, market place, or at any ceremony they try their best to be glorious and to look one among the millions. For that very reason, they do shopping for hours just to find a perfect dress, shoes, handbag or any other stuff of their need. That way there is more variety of stuff available for women because they wear different in every event.
High heels for working women is the best example. As you have noticed women who are working they usually prefer to wear high heels instead of flat ones. It is because high heels make them look elegant and confident in front of the staff and makes it easy to cope with the male members, as women are less in height so these high heels give them a bit of increase in height which boosts up their confidence so they are easier wearing high heels than to wear the flat ones.
Every occasion doesn't perfectly match with the high heels. As high heels can make your foot to get injured or anything can happen. So there are some specific occasions where you wear high heels. In my opinion, the following places are perfect for wearing high heels.
The perfect occasion for wearing high heels
Friends gathering
If you are having a gathering with your old-time friends. Thus you know it that you will just sit and will only have a talk of the memories you had with them and no walking or moving across here and there would occur. So this would be a perfect place for you to wear your elegant and soft high heels. This will add to your beauty and leaves a good impression on your friends.
On a Dinner
If you are on for a Dinner with your husband or going with the whole family you can still wear on the high heels. These will make you look a perfect couple and if with family you would look like a fresh lady. This will give a good gesture and impression to someone known you meet in the same restaurant.
On a DATE
If you are going for a date and looking for your future husband, so as the first impression is the last impression. Your dressing in an elegant way can make your good impression in the eyes of a person you are dating and there are more chances for the approval of the relationship.
In the wedding ceremony
If you are going to attend the wedding ceremony. I guess this would be the perfect and ideal situation for you to take out the best and most beautiful high heels to wear. As in a wedding ceremony, there is a big gathering, and in a big gathering you wearing beautiful high heels can make you super gorgeous. That person would definitely be praising your looks.
New year eve
If it's new year's eve and you are in a beautiful place to celebrate it here is the place to make it count and to wear the high heels. This will show that you are a strong and a good lady who is always confident and ready to get in the functions, no matter which function is it. Moving around here and there easily and engaging perfectly will enhance your beauty more.
Alongside this, there are some places where you can't put on your high heels rather it will make you feel disturb whole time. Though there are many places where you should not wear some of them are discussed below
1. In Shopping Centres
While doing stuff like shopping, as women are very choosy for each and every stuff they wear. Thus they spend hours in opting for the best product for them. In this regard wearing a high heel can make them tired and exhausted. In that very case wearing high heels can be a headache. So one should not be wearing high heels in doing shopping. One should prefer flat shoes or more comfortable shoes while doing shopping so that they be at ease during the selection of products.
2. During Travelling
Traveling from one place to another is its self a tiresome event. Thus during your traveling, you should not prefer high heels. You must wear easy comfort and open shoes in this regard. As you are not alone during traveling you must-have luggage and your handbags alongside you this can add up more in making you tired. If you wear heels in such a case you would fall and to feel shame in front of a crowd.
3. Going to stadiums
If you are a sports lover and you alongside your friend are going to watch sports. You must not wear high heels, as matches are long and exciting these heels can make you feel uncomfortable and to lose your energy that can be served in cheering for your home team
CONCLUSION
High heels are for working women as they perfectly suit them in there offices and other suitable environments. Otherwise wearing flat shoes is recommended. The areas where women should wear high heels are discussed in great detail and also those were not to wear those high heels. Thus after reading this article you might be having a fair bit of idea when and where to wear high heels. The high heels though look beautiful but they can make you injured. If you are overweight it would be better to avoid the high heels rather you make your self injured and can break your bone or anything can happen to you. It is mostly preferred for slim body women.