The World's Most Comfortable Shirt's Newest Collection is a Must-Have This Summer
Shark Tank menswear brand, Buttercloth launches Icy Cotton to help keep stylish and comfortable all summer long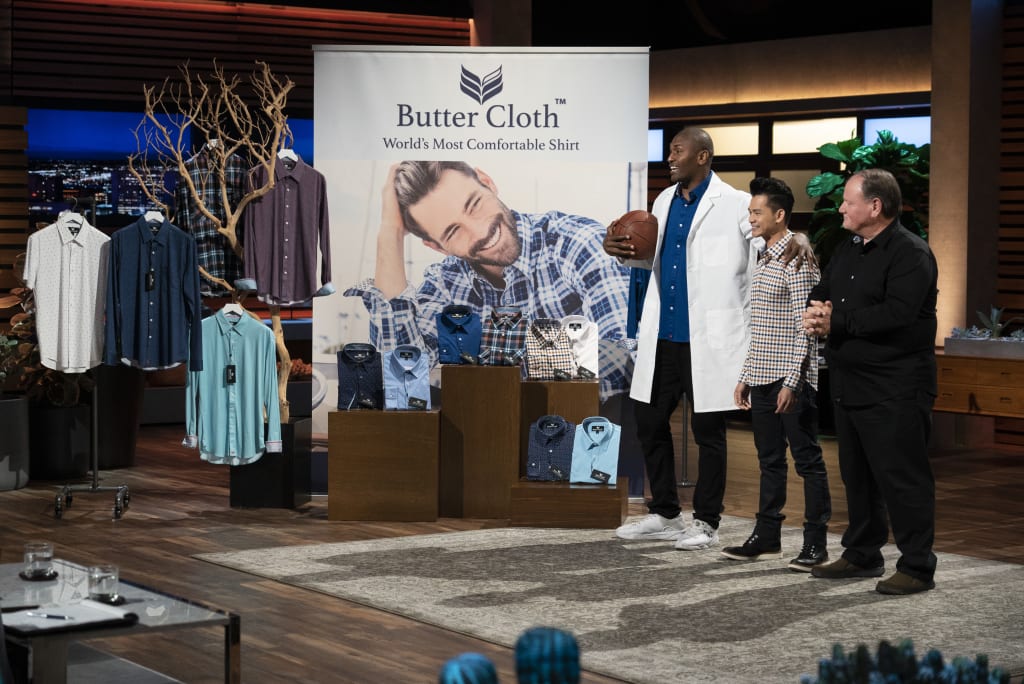 Image courtesy of Buttercloth
Without a doubt, one of the hardest things to shop for during hot summer months are menswear shirts that not only look great but are comfortable to wear in humid summer air. For a night on the town, most shirts will have you uncomfortable and sweaty within a matter of minutes. For a family BBQ, most shirts will have you feeling like a statue with limitations to your movements, making it hard to play outdoor games or with children. With so many men's shirts on the market from different brands, there are only a few that have succeeded in both style and comfortability for summer wear - our recommendation for comfort and style this summer is Buttercloth.
You have probably heard of Buttercloth before thanks to their appearance on ABC's Shark Tank in 2018 where the brand caught the eyes of Robert Herjavec who ended up offering Buttercloth co-founder and designer, Danh Tran a $250K investment deal.
Now two years later, the brand is thriving with shirts, polos, sweaters, and even facemasks (perfect for 2020). Buttercloth has released its newest collection called Icy Cotton that features shirts that have a unique and stylish design along with ultimate comfort making these a perfect addition to your summer wardrobe.
Here's our breakdown of why these shirts are so great:
Cooling Effect of Natural Mint Fibers
Each Icy Cotton shirt from Buttercloth is infused with organic mint fibers causing the shirt to have a naturally refreshing feel that is soft to the touch, and comfortable to slip on every time. The brand's revolutionary Buttercloth fabric is already famously soft to the touch, so with the added mint fibers, this is without a doubt about to be the coolest shirt of the summer.
Eco-Friendly
Buttercloth is by far one of the most comfortable menswear shirts on the market at the moment, and in addition to their comfortability, the fabric used is made of 100% natural sustainable cotton which helps keep you cooler in the summer and warm in the winter.
6-Way Stretch
All of Buttercloth's shirts boast a patented 6-way stretch allowing maximum movement and comfort to whoever wears these shirts - it feels like you're wearing your favorite t-shirt, but looks 10x better!
Wrinkle-Free
One of the most popular features of Buttercloth shirts is that the material is wrinkle-free, making this a popular product amongst those who travel often. Their incorporated wrinkle-free technology helps make these shirts the ultimate accessory as they can be worn at any time and still look great.
In addition to the above, Buttercloth shirts are also 20x more breathable than polyester, feature contrasting detail in collars, cuffs, and buttons, and even features a built-in collar that stays stiff and ready for wear. You can see just how comfortable and stylish this new collection is for yourself in their Icy Cotton informational video here: https://www.youtube.com/watch?v=e7O5mXmHKXU&feature=youtu.be].
On the new collection, Buttercloth's Shark Tank investor, Robert Herjavec said, "When Danh gave me this shirt, I put it on, and instantly I felt the cooling effect. How does it work? Danh found a way to infuse cotton with natural mint fibers. It's a patented process that harnesses the natural cooling effect of mint, and I promise you it will change the way you think about comfort."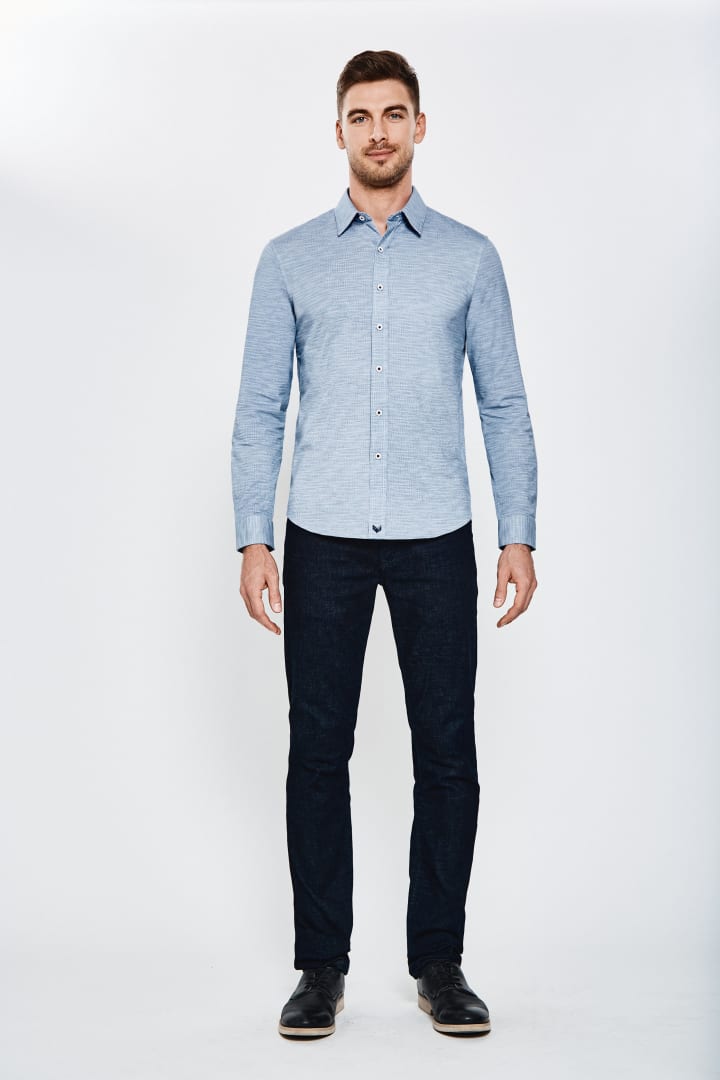 To shop Buttercloth's Icy Cotton collection, visit their website here: https://buttercloth.com/collections/icy-cotton.
You can learn more about Buttercloth on their website: https://buttercloth.com/
Instagram: https://www.instagram.com/butterclothshirt/
Facebook: https://www.facebook.com/butterclothshirt/
Twitter: https://twitter.com/Buttercloth1