The Next Kardashians?
Convicted, ruthless, legendary drug lord Joaquin "El Chapo" Guzmán is now aiming to be a fashionista–and even a lifestyle brand–from prison! Who says crime doesn't pay?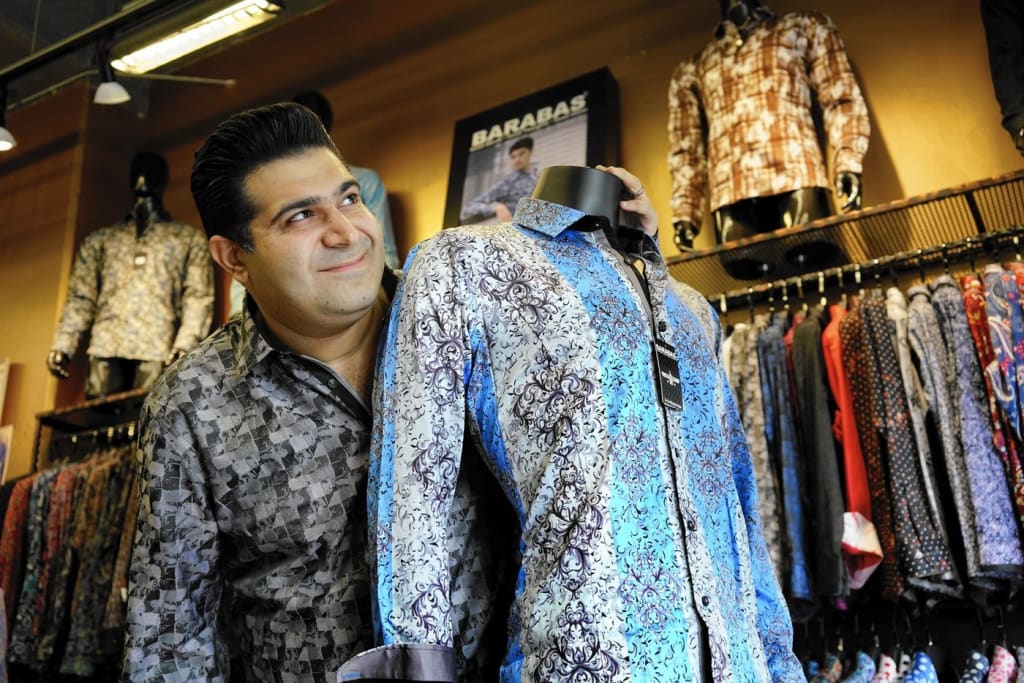 We live in an age of personal branding. In a world where Instagram follows and click-through rates are everything, we know one, basic marketing fact: celebrity sells! From the Kardashian Klan to LeBron to the latest trending movie, TV, or sports star, we have seen the rise of the persona as the driving force in advertising and marketing today.
We know that personal branding makes millions–and yes, sometimes billions–for the person that society, for any variety of reasons (often some would say with no rhyme or reason)! After all, Kylie Jenner has been all over the news of late, after Forbes proclaimed her to be the youngest "self-made billionaire" ever–at 21 years old! So much for working hard–the secret to wealth and success today seems to be ever so simple: be known!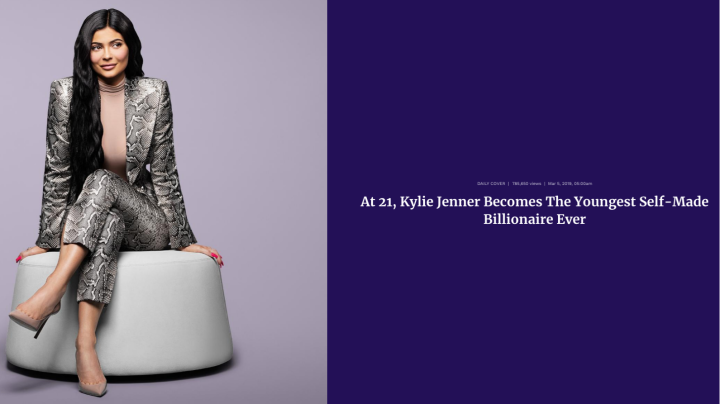 The world has indeed changed quickly–very quickly! And with the rise of social media, and the confluence of celebrity, branding, and culture, we have seen "influencer marketing" become, perhaps, the key to business success in the modern age. This thoroughly modern marketing concept can be defined in the following manner:
"At its most basic, Influencer Marketing is like a hybrid of old and new marketing tools, taking the idea of the celebrity endorsement, and placing it into a modern day content-driven marketing campaign. The main difference is that the results of the campaign are usually collaborations between brands and influencers" (Source).
From fashion, to food, to cars, to software, and much, much more–the personal brand sells everything in 2019! Move over Don Draper...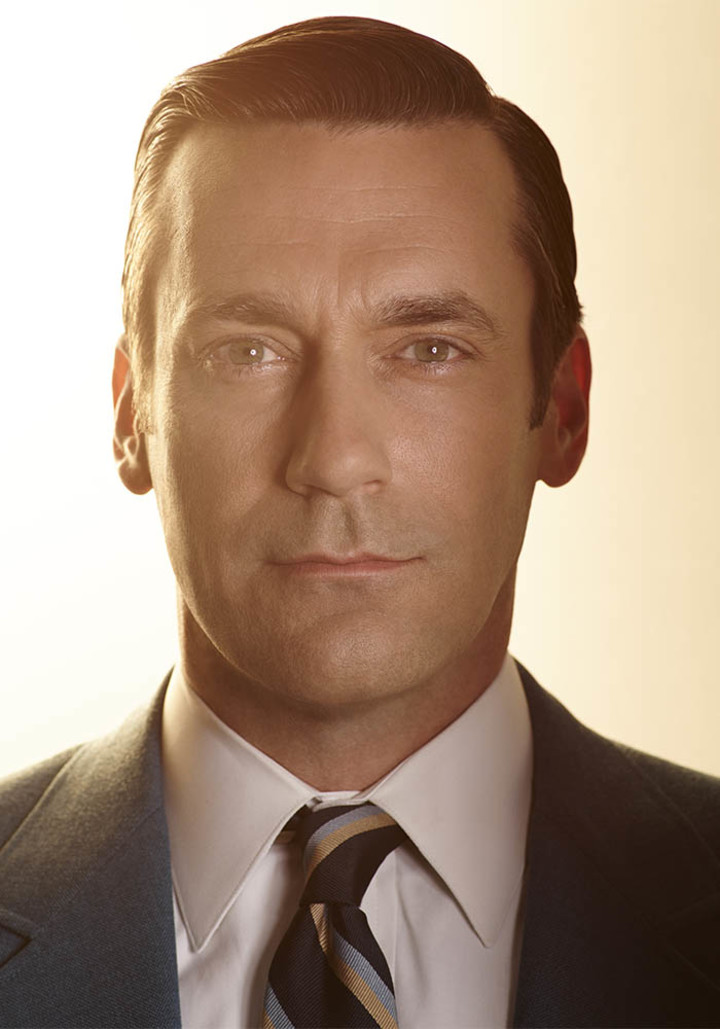 ... the Kardashians are here!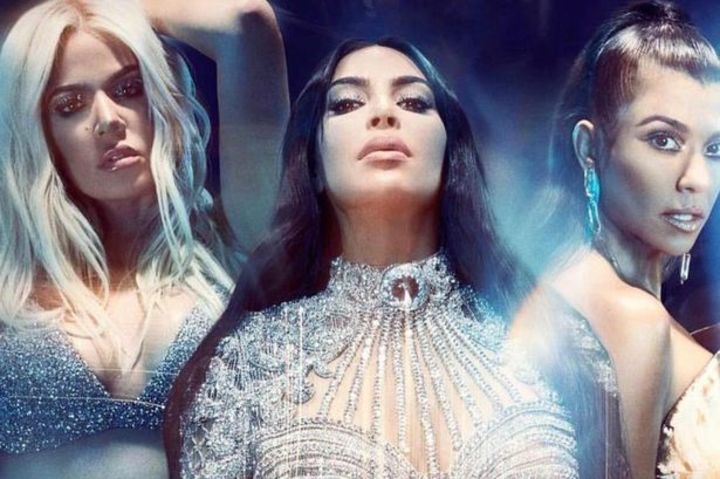 Forget the 4 P's of marketing of old! Today, there is only the "I–" the influencer–that is important!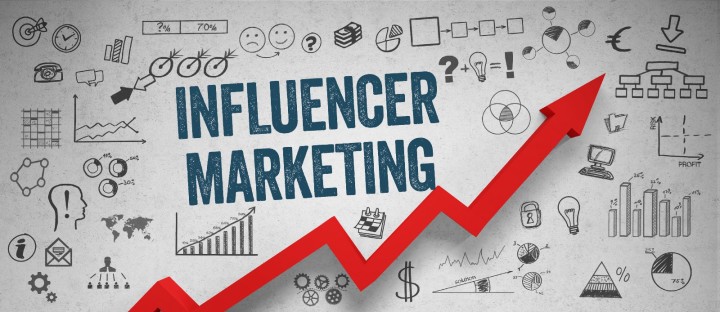 And yet, we have also seen controversy envelop celebrities, and the status of their personal brands of late; just ask anyone associated with the "topics" trending for the wrong reasons in the news of the day. Witness the recent downfalls–at least in the media and in public opinion–of two individuals that many in America had largely never heard of, until scandals took them down, and they became the subject of "breaking news alerts!" The cases of Jussie Smollett (theEmpire actor who was charged (later dismissed) with conspiring to fake his own hate crime), and Olivia Jade Giannulli (a "social media influencer" who was caught up in her mother's–TV actress Lori Laughlin–actions resulting in her facing federal charges for paying to get her daughter into the University of Southern California) are illustrative in the high stakes world of influencer marketing today.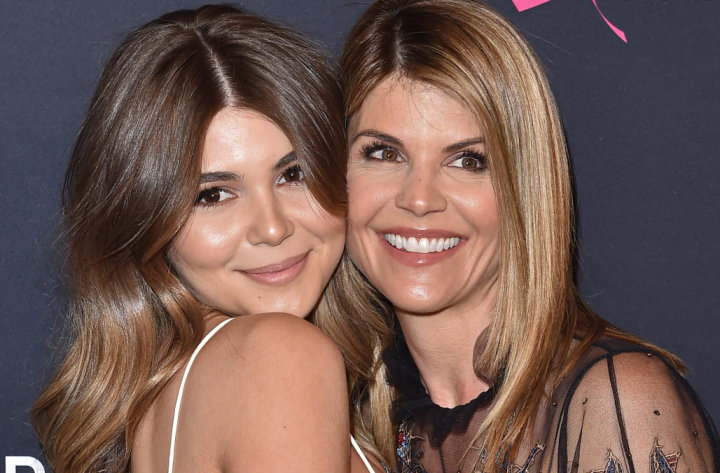 Today's TMZ headline or the latest CNN Breaking News alert on your screen could mean that your influencer–and with him or her, your brand–can go sideways in an instant!
So yes, the nexus between celebrity, and fame, and infamy, and hatred can be a very real thing–and a very thin line–today. While 19th Century showman P.T. Barnumfamously said that "there's no such thing as bad publicity," we are seemingly testing the limits of that adage each and very day in the 21st Century.
And now we have a case where fame and infamy, celebrity, and notoriety, folk hero, and convicted criminal, all converge in the age of social media into a perfect storm. The question is simple: Can you start a brand today based totally on the influence of someone universally regarded as an infamous person?
Joaquin "El Chapo" Guzmán is now aiming to be a fashion brand–from prison! Yes, it is that "El Chapo–" the convicted, ruthless, legendary drug lord who headed the Sinaloa Cartel, described as, "the largest and most powerful drug trafficking organization in the Western Hemisphere." Now, with the help of his family, El Chapo Guzmán is looking to leverage his "personal brand" in a way that really no crime boss has ever done (well, Al Capone, O.J. Simpson, and Charles Manson could perhaps only dream of how they could make money off their names in the era of Instagram!).
If your mind had been blurred of late with all the "collusion vs no collusion" Trump talk 24/7, you may have forgotten that Joaquin "El Chapo" Guzmán was once public enemy number one! He was tried and convicted in a Manhattan courtroom on 10 federal counts (including murder, conspiracy, drug trafficking, money laundering, and firearms possession), and he looks to spend the rest of his life behind bars. Of course, El Chapo has escaped twice from prisons before in Mexico, once famously, according to the headline in no less an authority than The New York Times, "How El Chapo Escaped in a Sewer, Naked With His Mistress").
Now, El Chapo has been a "fashion influencer" before–with his personal style benefiting–albeit unintentionally–clothiers. When he was recaptured by Mexican authorities in an epic gun battle in January 2016, it was the end of a decades-long quest to finally end the drug kingpin's reign of terror. However, the day after El Chapo was captured, Rolling Stone released an interview with the drug lord that had been written by the actor, Sean Penn. It turns out that Mexican intelligence agents, working with the U.S. Department of Homeland Security (DHS), had secretly surveilled the meeting between Penn and El Chapo, giving them the info the federales needed to finally take down Mexico's most wanted criminal.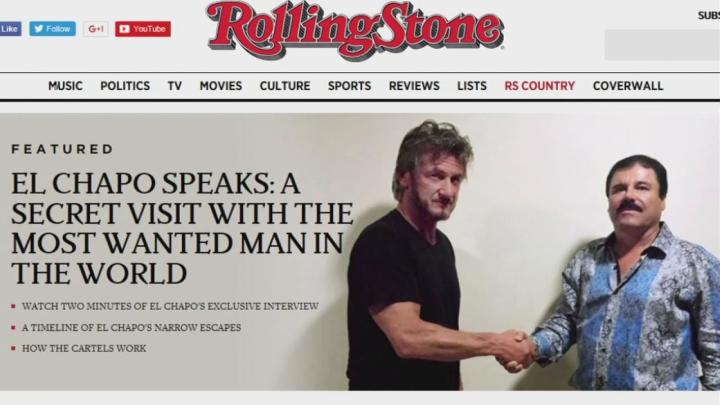 The "unintended consequence" arising out of all of the publicity surrounding the almost simultaneous arrest and publication of El Chapo's interview was that the drug lord's choice in shirts trended online and across social media! As VICE Newswrote at the time, "While factions in the media questioned the ethics of the article, many readers were instantly enamored with El Chapo's choice of clothing in the story's accompanying photos." And when you are the lead story on TMZ and Harvey Levin brands you as a fashion trendsetter, well, the consequences come in cold hard cash in today's world!
And in the excerpt below from the VICE documentary, "Cashing In On 'El Chapo': The Cult Of The Narco," Sam Esteghbal, the co-owner of Barabas, the East Los Angeles-based clothing line and retailer that made and sells the eclectic paisley shirts that the drug lord wore in the now famous interview, sales literally went through the roof, with orders coming in from men who wanted to dress like El Chapo from all over the world! And from tacos, to t-shirts, El Chapo was definitely–if initially unintentionally–an influencer. The drug lord had a strong personal brand that moved merchandise–something he and his family took note of, despite all of their significant legal troubles! And now, they–and he–are looking to intentionally capitalize on his fame/infamy–and monetize his personal brand!
As Keenan Higgins, writing for the Source Magazine, during the February 2019 high-profile trial of El Chapo, put it so well:
"Whether you're caught up in the latest season of Netflix's El Chapo or the current media frenzy happening right now with the real El Chapo, it's clear to see that the Mexican cartel convict is a pop culture phenomenon–the latest example of America's guilty pleasure for notorious drug-dealing kingpins like the late Pablo Escobar and Griselda Blanco."
And so all of this has combined to form what might just be the "perfect storm" for a test case as to just how far the limits are–or should be–for influencer marketing today. It comes in the form of "El Chapo" as a personal brand! The "El Chapo" brand is a hot, trending topic today. It is a subject that, no doubt, can, and should, ignite a debate now, and into the future, in both business and legal circles as to the myth, the ethics, the morality, and indeed the legality, of all of this–at the intersection of celebrity, and notoriety, and the collision of fame and infamy in the age of social media.
First off, this is a very REAL story–it is not from The Onion! Even as he awaits sentencing and faces life without parole behind bars, El Chapo and the Guzmán familia is no longer going to be left out of the value of his personal brand–and the money to be made from it! El Chapo's family, his 29-year-old wife, Emma Coronel Aispuro (who, by the way, has 115,000+ Instagram followers herself!), and his twin daughters, have recently announced the launch of the official El Chapo Guzman website and brand!
And the aim of the company appears to go well beyond fashion! In fact, they seem to be positioning the El Chapo brand as a lifestyle brand (think Chip and Joanna Gaines' Magnolia brand or Martha Stewart's empire of personal branded-products, but with a unique touch).
Yes, now you too can dress like El Chapo.... and perhaps aspire to live at least the pre-prison lifestyle of the drug kingpin. As the famed boxing promoter Don King (also with a somewhat murky reputation, including murder–well manslaughter–in his background) famously said, such "success" can happen, "only in America!"
According to press accounts on the launch of the brand, this appears to be a very serious effort on the part of El Chapo and his family, to gain control of his personal brand–and the value of it–in today's interesting world of modern influencer marketing! The family is looking to trademark both 'El Chapo' and 'El Chapo Guzman,' and it will use the drug lord's own signature as a branded logo for the new company's line of products. In a recent interview with the Daily Mail, Ms. Coronel Aispuro stated matter of factly:
"This project is an idea Joaquin and I have had for a long time. Before he was in the USA (like he was in our country on a business trip, rather than being extradited for trial on very serious charges, one might add...) we talked a lot about this topic... We'll talk a little about both of our ideas — that he has and a touch of mine, obviously. Our greatest inspiration is our daughters."
In the same interview, El Chapo's wife seemed to stress the egalitarian nature that they are seeking for the brand, stating: "I am very happy to be able to create something like this. I hope it'll be something everyone likes. I will give it my best effort to make it good for everyone and within everyone's reach."
And not to worry, El Chapo will not personally profit from this venture! According to a CNNinterview with one of Guzmán's team of criminal and civil attorneys, Michael Lambert: "He (El Chapo) wanted to be able to set something up–a legitimate enterprise–for the benefit of his wife, and his two daughters. He loves his wife and he loves his daughters, and he wants to prepare for the future." At 61 then, the convicted drug lord, facing the reality of life behind bars, is thus looking to have his family capitalize on the power of his very recognizable, yet highly controversial, personal brand! Who doesn't love a family story...
So what all does the El Chapo Guzmán brand entail? There is the El Chapo brand website, where you can explore for yourself the branding that has been done on his behalf. And, of course, in the age of social media, you can also follow the El Chapo Guzmán brand across social media (just not on Twitter, where there are a whole host of "El Chapo–" related and inspired accounts):
On Facebook: El Chapo Guzmán
On Tumblr: El Chapo Guzmán Oficial
On Instagram: elchapoguzmanoficial.701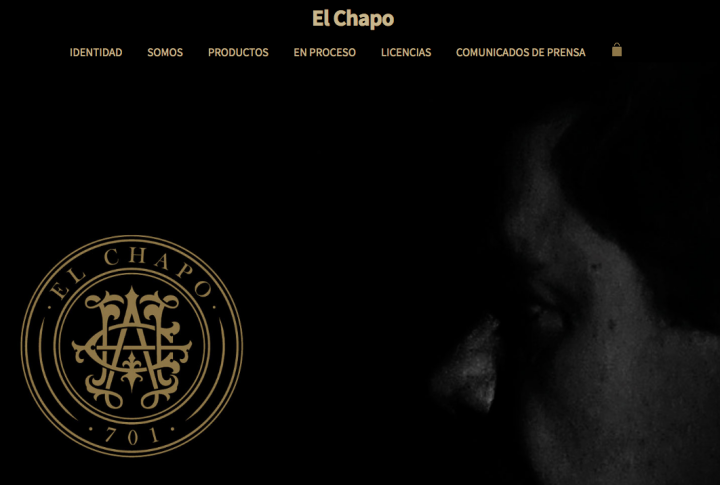 What can one purchase at El Chapo's branded website? Well, the familia seems to have done their homework on extending his personal brand in many different ways. For instance, you can buy El Chapo-branded Playeras (T-shirts).

... and El Chapo-branded Camisas (Shirts).

... and El Chapo-branded Jeans.

El Chapo-branded Traje de Baño (Swimsuits) (not modeled by the man himself, I'll add).

... and El Chapo-branded Sombrerería (Hats).

.... El Chapo-branded Accesorios (Accessories).

... and El Chapo-branded Licores (Liquor) (yes, once a drug lord, now selling a legal drug...).

... and El Chapo-branded Joyeria (Jewelry) (and if you thought that the Spanish Joyeria might translate into cigars, those surely can't be far behind)!

Finally, if El Chapo's brand doesn't presently have your product being offered, well, then there are licensing opportunities available! You too could be a part of the El Chapo personal brand, but the bigger ethical, moral, social, and legal question is–should you be?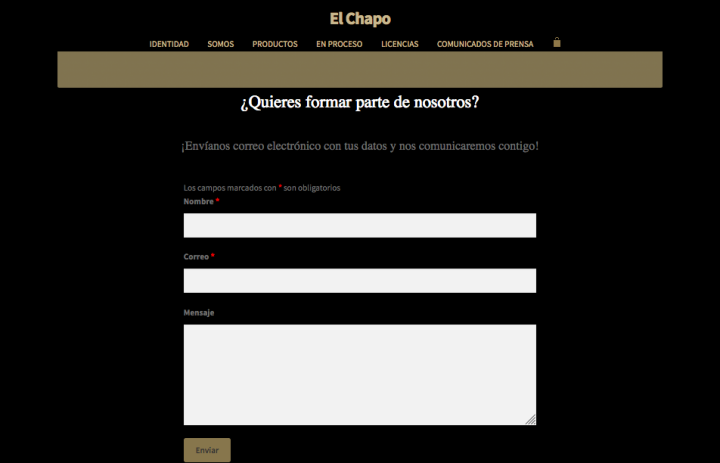 The reality of the world in 2019, is that anyone can leverage the worth of their personal brand. The question is should they–or from a societal perspective–should they be allowed to do so. With notoriety that spans international borders, state and even federal laws simply can't prevent–or extinguish–a "celebrity," like El Chapo from capitalizing on their fam, or infamy, as the case may be.
And so the case of Joaquin "El Chapo" Guzmán and the El Chapo brand is one not just of business ethics. More so, the whole question of a convicted drug lord becoming an intentional influencer, and using their personal brand to move merchandise, is a moral and ethical matter that individual consumers have to make their own decisions on. One person's narco trafficker is another person's folk hero. One person's ruthless killer is another person's role model. Yes, it's a strange world in 2019, but it is the world as it is.
The appeal of El Chapo, like Pablo Escobar before him, is–to put it mildly–complicated. And thus, yes, he has influence, and now, he and his family have made the deliberate choice to monetize their greatest remaining family asset; the imagery of El Chapo as a personal brand.
And so looking into the future, it will be quite interesting to see how the news of the El Chapo brand is received by various constituencies. As a strategic management consultant, and professor, I have absolutely no doubt that the El Chapo brand will indeed sell–and sell well, and likely very, very well! Such is the power of the personal brand today!
However, I would also expect there to be both a market, and political backlash against the Guzmán family for initiating this entire enterprise. The same power of the Internet that helped spread the legend and build the imagery of El Chapo, will likely empower those who find this whole notion a tad sick–or a whole lot more–the platform to campaign against the Guzmán family's business venture. And yes, this unique intersection of personal influence and convicted criminality has–and will continue–to draw media attention, both in the business and wider press.
There will also almost assuredly be a litigation and legislative backlash by authorities against the Guzmán family. Current federal and state laws–such as New York's "Son of Sam" statute (which prohibit criminals from profiting from their crimes), will likely be employed to try to both enjoin–and to recover monies–both from El Chapo, and his family members, from these ventures. One could well imagine that victims of El Chapo's past deeds would be very active in bringing suits against the family to attempt to recover compensation for their past "interactions" with the drug lord's operations.
Further, this is a timely topic that politicians could well use to their advantage by introducing new measures to bring the whole prospect of convicted criminals using their personal brand for personal gain into the age of influencer marketing! After all, not a big "pro-narco" lobby in either Washington, or your local statehouse!
How all of this will evolve will be interesting–very interesting–to watch looking forward. One thing is for certain: The confluence of trends and factors that intersect in the instance of the El Chapo brand make this case an interesting one to watch, and take note of, in the short and long-term.
About David Wyld
David Wyld ([email protected]) is a professor of Strategic Management at Southeastern Louisiana University in Hammond, Louisiana. He is a management consultant, researcher/writer, publisher, executive educator, and experienced expert witness. He is the founder and publisher of both The IDEA Publishing [The Best in News, Information and Content Marketing] and Modern Business Press [The Best in Academic Journals].
David Wyld's Online CV
Social Media Links to David Wyld: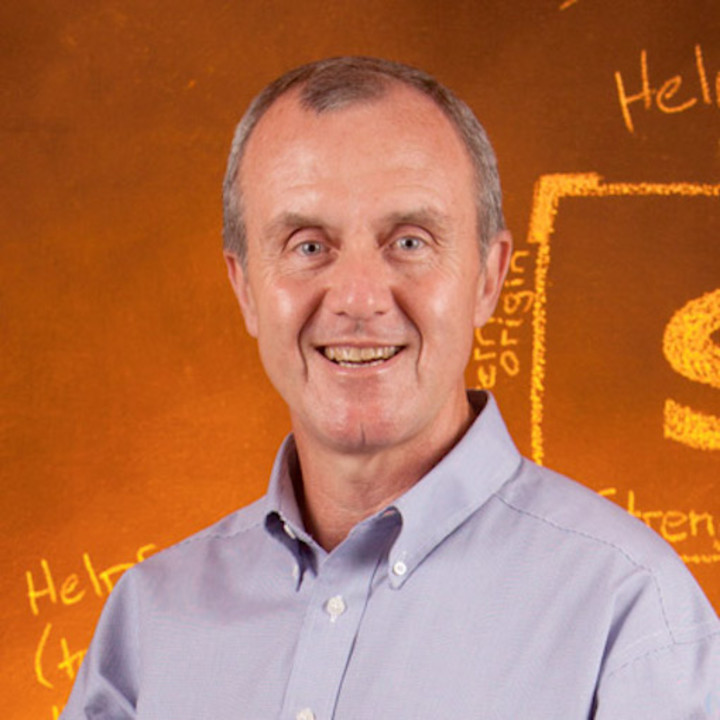 Show your support for Professor Wyld and this platform.
Like what you just read? Did it make a difference to you? If so, please see and share this article through social media, email, and even the old-fashioned way of printing it off for a colleague or friend!
And while you're at it, ask yourself a simple question: Was the info worth a buck or two—or perhaps a whole lot more to you, your career, your company? If so, please consider "tipping" (after all, it's the polite thing to do!) using the easy link below. In providing a small tip, you not only help support the author's work, but you help keep the unique platform that Vocal Media is building be an advertising-free environment—and don't we all need more of that to make our online experiences better today? Please consider showing your support below and voting for good, ad-free ideas on the web!