The Art of Thrift-Shopping
Six Tips for the Beginner Thrifter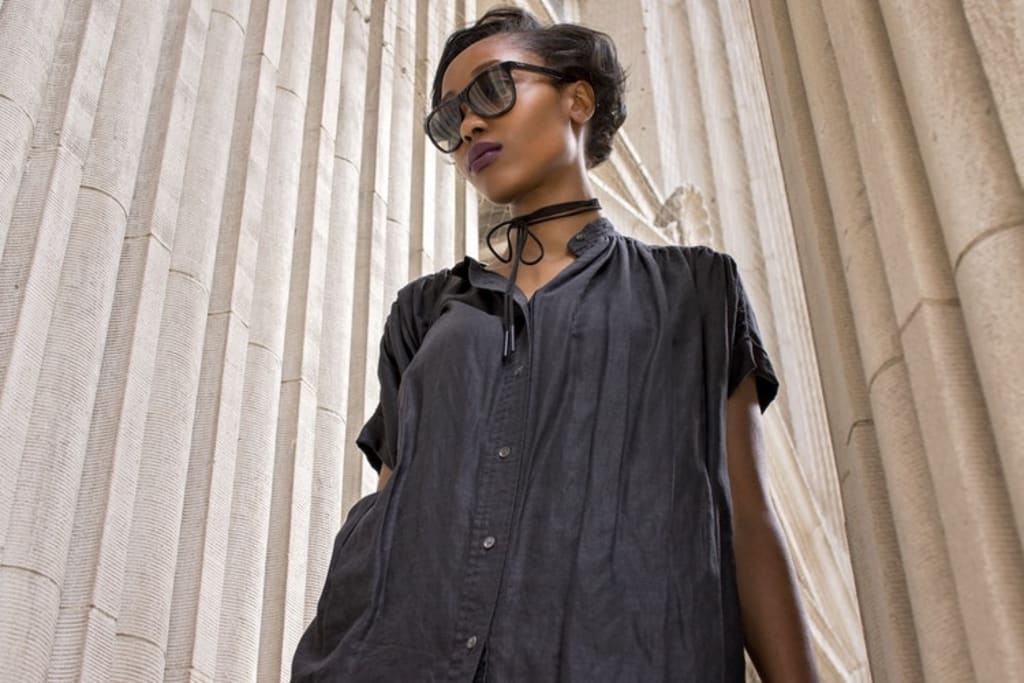 Patience, Patience, Patience
The first tip I can give is to go into your thrifting adventure with an open mind, and with the patience of a zen Buddha. Thrifting has a lot of misses, many more misses than hits if we are being honest. You probably won't find that amazing pair of Miu Miu heels in your size at the first Goodwill you step into. You probably won't find any Miu Miu at any Goodwill, like, ever. That being said once in a while you will find that "I can't believe this is $12.00" hidden treasure, and it will make everything worth it.
Go in with a sense of adventure, an open mind, and some coffee.
Do your research.
Don't be fooled by thrift store prices. Sometimes the difference between a thrifted item and a new one might not make it worth it. Be sure you know some of the basic prices for items.
I once made the rookie mistake of buying an H&M denim jacket for $15.00. Later on, I found a very similar denim jacket at the H&M sale section for $20.00. I still saved myself those five bucks, but maybe I could've waited and bought a higher quality denim jacket for the same price. Places like Goodwill and Saver's will most likely price all of the similar items at the same price without taking into consideration the brand.
On the other hand places like My Sister's Closet and Buffalo Exchange will price items higher depending on their brand. Make sure you are not overpaying for these either.
If shopping for vintage pieces make sure to look where the items were made on the inside labels. Just because something looks vintage does not make it authentic. Use your phone to check the Label Resource at The Vintage Fashion Guild when you come across those hard to identify pieces.
There's a time and a place.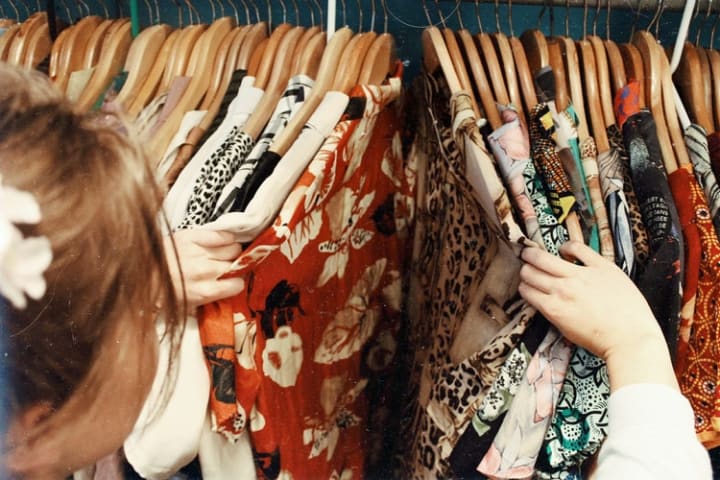 Learn when each different Thrift Shop does their restock. This way you can get first picks on their new inventory. Avoid shopping during the weekend if possible, especially on Saturdays. This is when the masses come in. Not only will the store look semi post-apocalyptic, it will also be slim-pickins. Instead opt for a weekday, Wednesdays seem to be slower days for stores in general.
If you want that extra discount on items, you can also start looking for your pieces off-season. Most people won't be looking for a leather jacket during the summer time, giving you a competitive edge. Off-season items will also be priced much cheaper, saving you more $$$.
Diversify
You need to go into thrift shopping with a different outlook than you would with any regular store. Make sure you are looking for items outside your normal zone. Look for items a couple of sizes bigger and smaller. Different brands have different measurements for their garments. This is especially true when shopping for vintage pieces. Most of these will run a couple of sizes smaller than our average today.
Ladies, make sure you take a look around the men's section. And boys don't be afraid to wander into the women's section. You never know when you will find a treasure hiding in there. Plus, shopping by gender is not even a thing now a days.
Self Control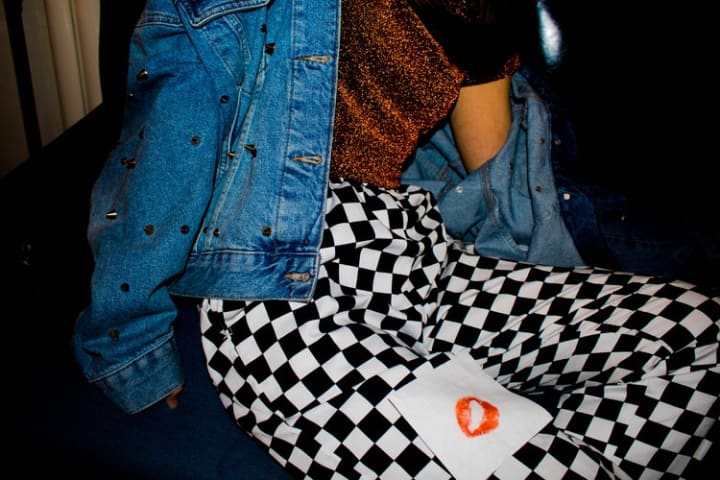 If you are a clothing hoarder like me then it's always hard to resist a good bargain. Before you know it you end up with 10 different denim shirts, because they were affordable and, "Why not, a denim shirt is a good staple to have." Out of which you only really wear 2 of them.
When thrift shopping it is very tempting to just grab stuff you don't really need for the price. Make sure you go in there with a plan, and try to stick to it. Know the difference between a good find, and a "Eh, I guess I'll get it," find. Take a look into your wardrobe and see what you actually need. Thrifting is about saving you some money for great items, not about breaking the bank.
Donate and Sale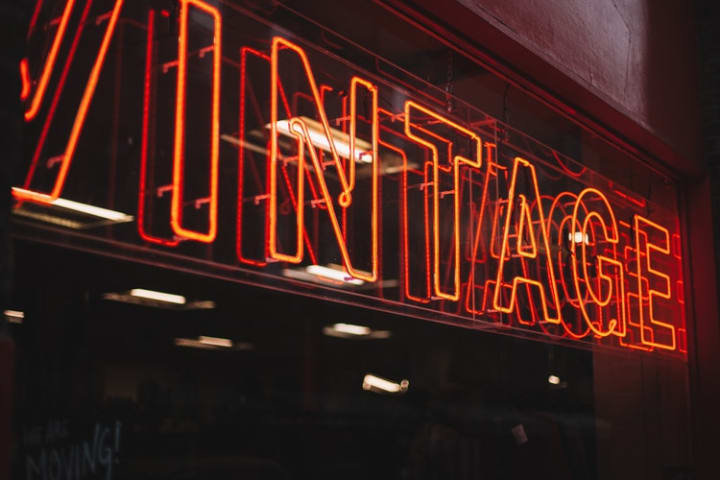 Talking about looking into your closet, while you are at it inspect for items that you can sell or donate. If you have some pieces you can sell bring them by a store that might buy them. It is a better bargain to sell them for in-store credit, instead of cash. Especially if you were already planning on getting some new stuff there.
If stores won't buy your items for whatever reason, take them over to a donation place like Goodwill. Not only will this give you some good thrifting karma, some places also offer coupons for donations.
P.S.
Wash the clothes before you wear them. xo
shopping
Fashion and art enthusiast. Avid follower of
Cher on Twitter. Gemini boy fueled by ramen.