The Advantages and Disadvantages of Online Shopping: A Look at the Evolution of E-Commerce
From Convenience to Security: A Comprehensive Guide to the Pros and Cons of Online Shopping and How to Make the Most of Them
Over the past decade, online shopping has significantly increased in popularity. The convenience and ease of browsing and purchasing products from the comfort of one's home have made it a preferred choice for many consumers. With the growth of e-commerce and the introduction of various shopping apps, online shopping has become even more accessible. However, as with any technological advancement, online shopping has both advantages and disadvantages.
Advantages of Online Shopping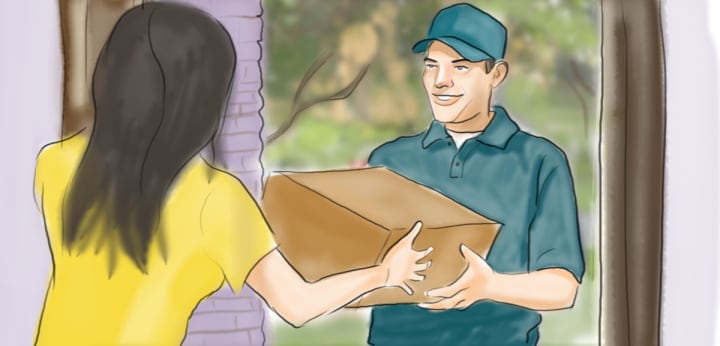 Convenience: Online shopping allows consumers to shop from anywhere, at any time, without the need to leave their homes. This is especially helpful for individuals who have busy schedules or are unable to physically visit stores.
Wide Selection: Online shopping provides access to a vast selection of products from all over the world, many of which may not be available in local stores.
Competitive Pricing: Online retailers often offer competitive pricing due to lower overhead costs compared to physical stores. Additionally, customers can easily compare prices across multiple retailers to find the best deals.
Personalization: Online retailers can use customer data to personalize shopping experiences by providing product recommendations and targeted promotions.
Time-Saving: Online shopping eliminates the need to navigate through busy stores, wait in long lines, and deal with crowded parking lots, ultimately saving consumers time.
Disadvantages of Online Shopping
Lack of Physical Inspection: One of the main disadvantages of online shopping is the inability to physically inspect and try out products before purchasing them. This can lead to dissatisfaction or the need for returns.
Shipping Costs and Delays: Shipping costs can add up, and there may be unexpected delays in the delivery of products.
Security Concerns: Online shopping involves sharing personal and financial information, which can make consumers vulnerable to fraud and identity theft.
Limited Customer Service: Online retailers may have limited customer service options, which can be frustrating for consumers who need assistance with their purchases.
Overwhelming Selection: While having a wide selection can be an advantage, it can also be overwhelming for consumers who may have trouble making decisions or finding what they need.
The Rise of Shopping Apps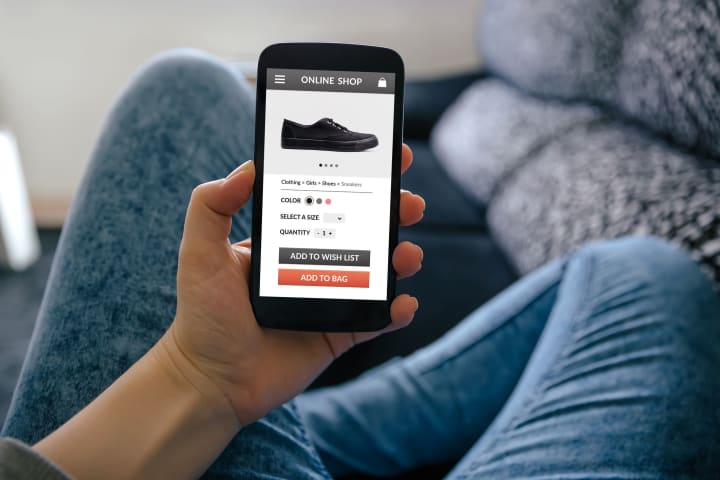 In recent years, the use of shopping apps has revolutionized the online shopping experience. These apps provide a simplified and user-friendly interface, making it easier for consumers to browse and purchase products on their mobile devices. One such app is Temu, which is quickly gaining popularity in the online shopping world.
Temu is a shopping app that offers a unique and engaging shopping experience. It offers a vast selection of products from a variety of categories, including fashion, beauty, electronics, and home goods. What sets Temu apart from other shopping apps is its gamification feature, which rewards users for completing challenges such as writing product reviews or sharing products on social media. These rewards can be used towards future purchases, making the shopping experience more interactive and exciting.
Additionally, Temu offers free shipping on all orders and a 30-day return policy, providing customers with peace of mind when making purchases. Its user-friendly interface and personalized product recommendations make it easy for customers to find what they're looking for, while its competitive pricing and rewards program make it a desirable choice for online shopping.
Conclusion
Online shopping has come a long way in the past decade, and the rise of shopping apps like Temu is changing the game even further. While online shopping has advantages and disadvantages, the convenience and wide selection make it a popular choice for many consumers. Shopping apps like Temu are providing a more personalized and engaging experience, making online shopping even more accessible and enjoyable. As technology continues to advance, it will be interesting to see how the online shopping industry evolves further.
About the Creator
I'm Gene Mitchell, a freelance writer and blogger passionate about sharing my travel, tech and lifestyle insights through engaging storytelling.
Reader insights
Be the first to share your insights about this piece.
Add your insights