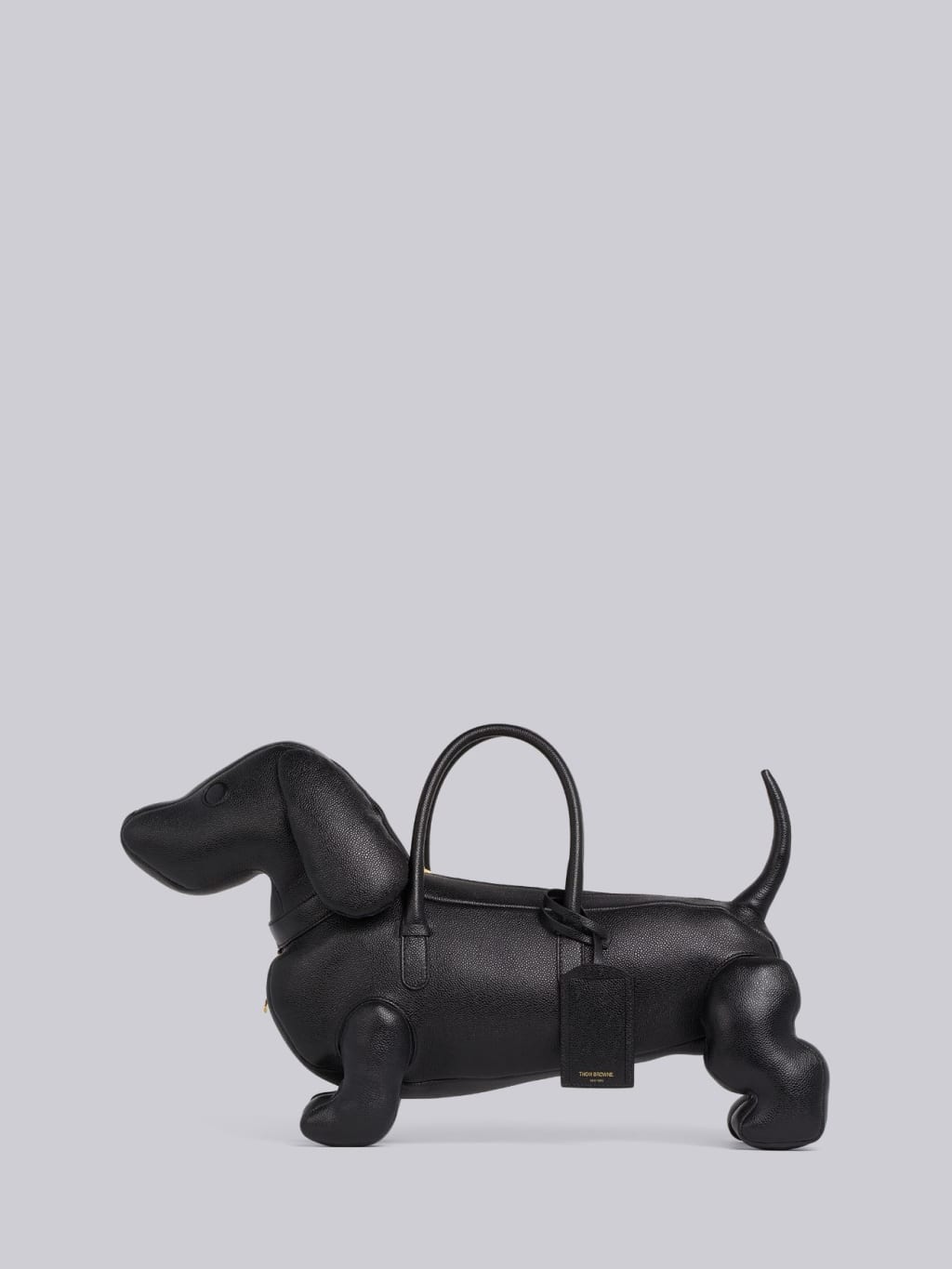 Image belongs to Thom Browne
Just like all or most fashion lovers, I love myself some nice bags. And now I wish to buy my own luxury handbag. Bag(s) that have been on my wish list for years. So while I was researching the social medias, the online stores, and blog forums, for the best way of getting myself my dream bag, I happened to stumble across certain pieces that figuratively speaking blew my mind, in the negative that is.
All in all, this meant to poke a bit of fun and is completely intended to be a lighthearted subjective opinion. I am neither right or wrong for disliking these pieces, and neither are you. It is simply me speaking on my own taste in handbags. And most important of all it's just a handbag.
1. Louis Vuitton: ARTYCAPUCINES BB URS FISCHER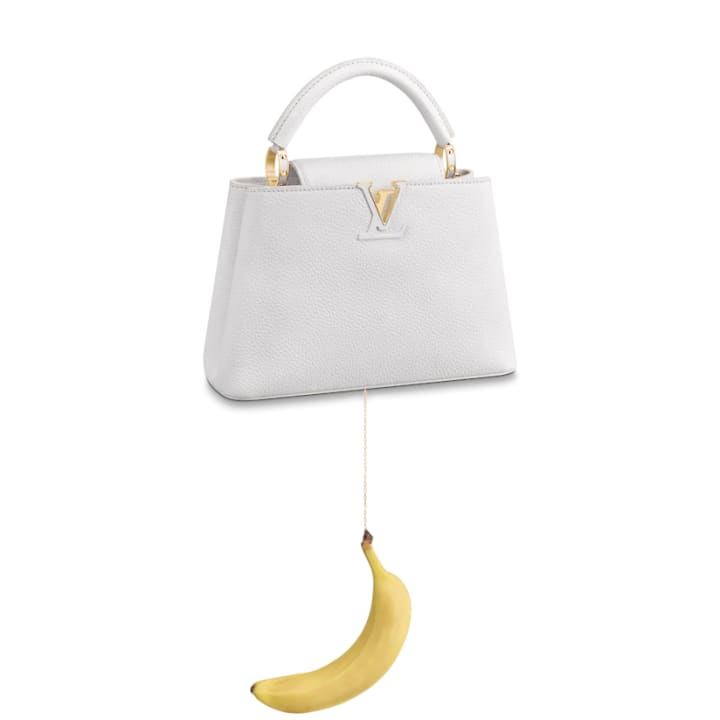 I truly do love the LV capucines handbag (even though it's not for me, at least for now). But when I saw this, I was like huh? Still the kicker was not the hanging fruits and vegetables on a pretty bag. It was the fact that it's not even functional. It could have been a pouch, but nope, it's just a low hanging silicone fruit at the generous price tag of $8,850 USD in the name of high fashion.
2. Balenciaga: SNEAKERHEAD SMALL TOP HANDLE BAG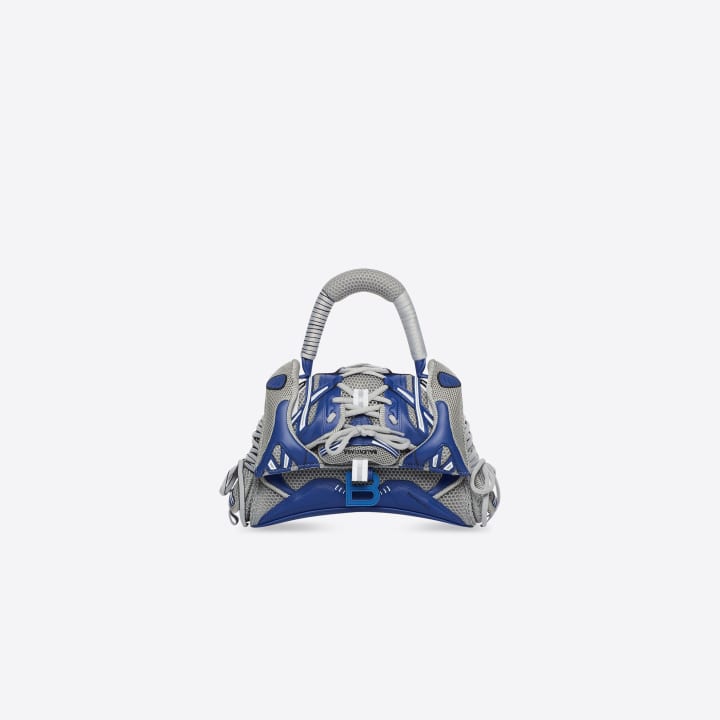 Generally speaking, not the highest brand on bag wish list. Not even in the tope ten. So I am not surprised. But an actual football might have been cuter. But at least it's only $2150 (not the sarcasm, in case it wasn't obvious).
3. Dolce and Gabbana: Velvet and Brass Lampshade Handbag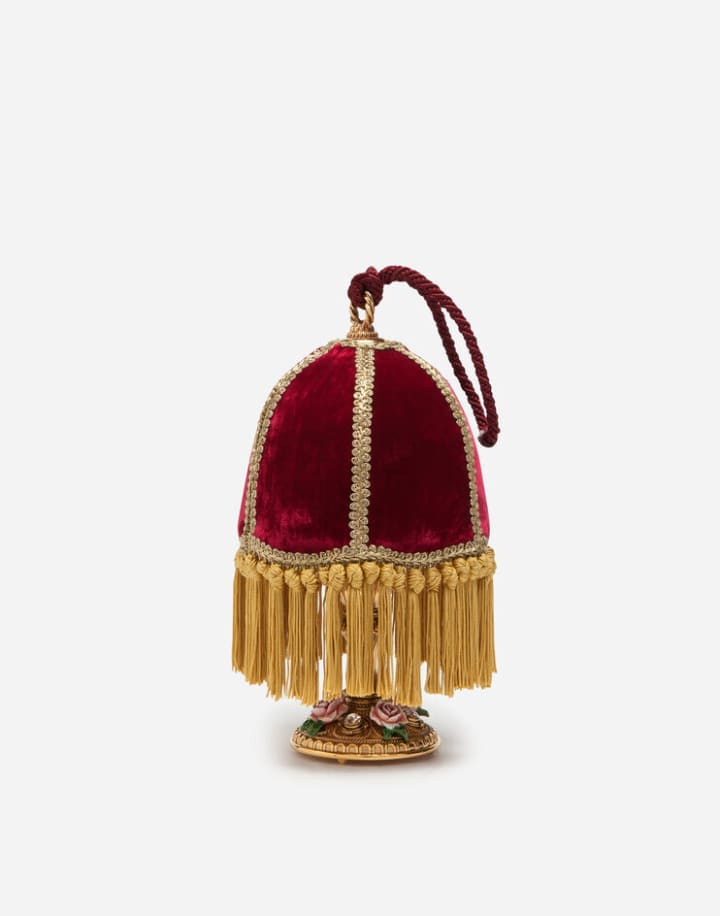 Hey, if you have money to burn be my guest. I am just saying are you wearing a thirteen grand (twenty btw in other dollar currencies) lamp that barely fits anything everyday?
4. Bottega Veneta: Maxi Jodie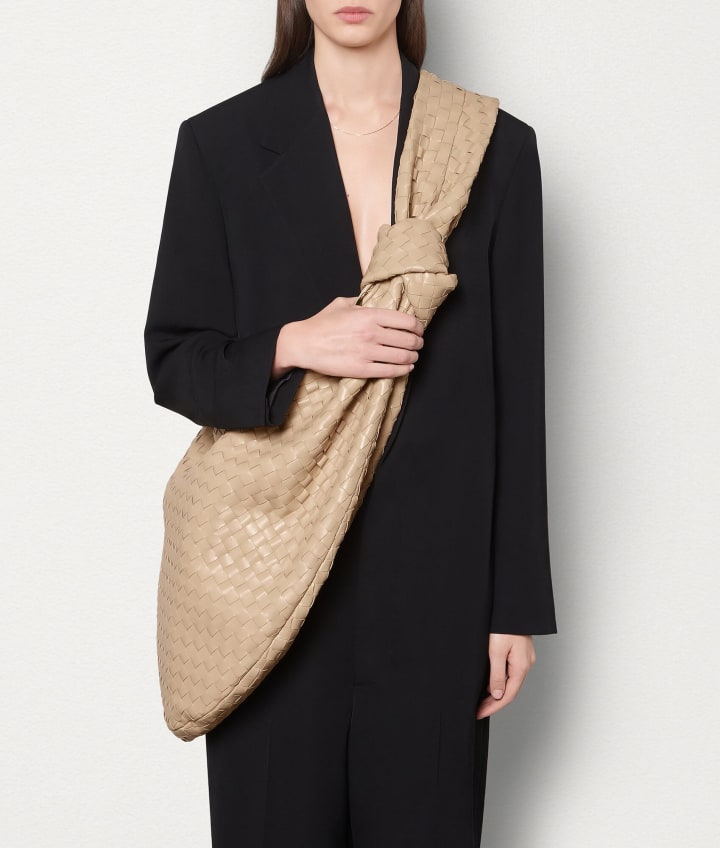 I get it, they have a very unique and almost futuristic but earthy tone to them. I like some of their pieces. But this just brings to mind the stork flying in a baby to some potential parents home. But it's well priced at $7370.
5. Thom Browne: NATURAL WICKER HECTOR BAG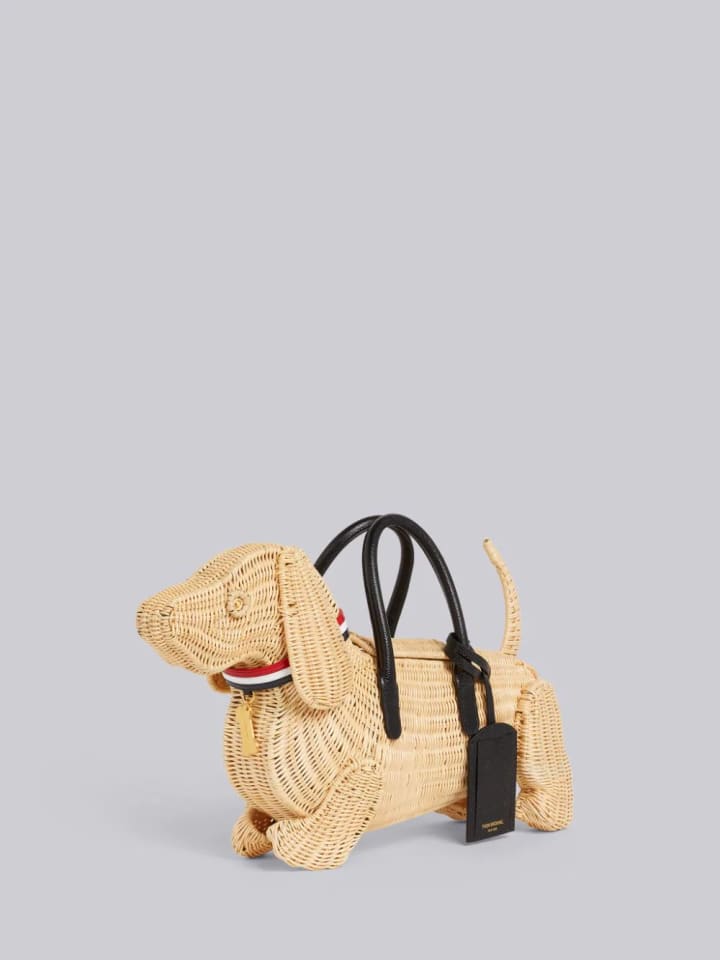 I have always wanted a puppy. But I am afraid of dogs. But now I can get my own dog bag at $5,900. This could prove to be much cheaper and less energy consuming in the long run.
6. Chanel: Metallic Notes Evening Bag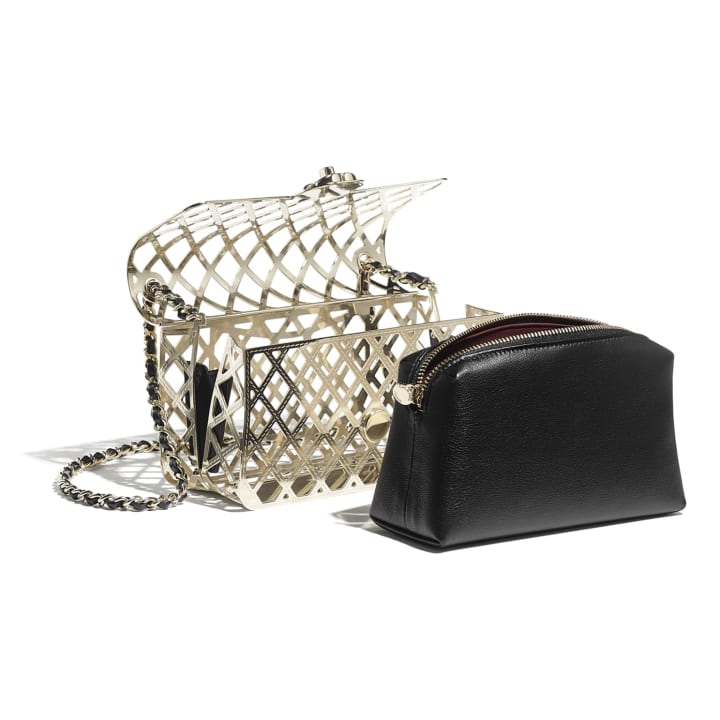 I love Chanel. The boy handbag has my name on it (or so I hope). This though confuses me so much. I don't dislike it, but I don't like it either. I feel like it's a missed opportunity. It's more concerning that the price is not even listed. Come on Chanel, let us in on the tea too.
7. Hermes: Trim 31 silky bag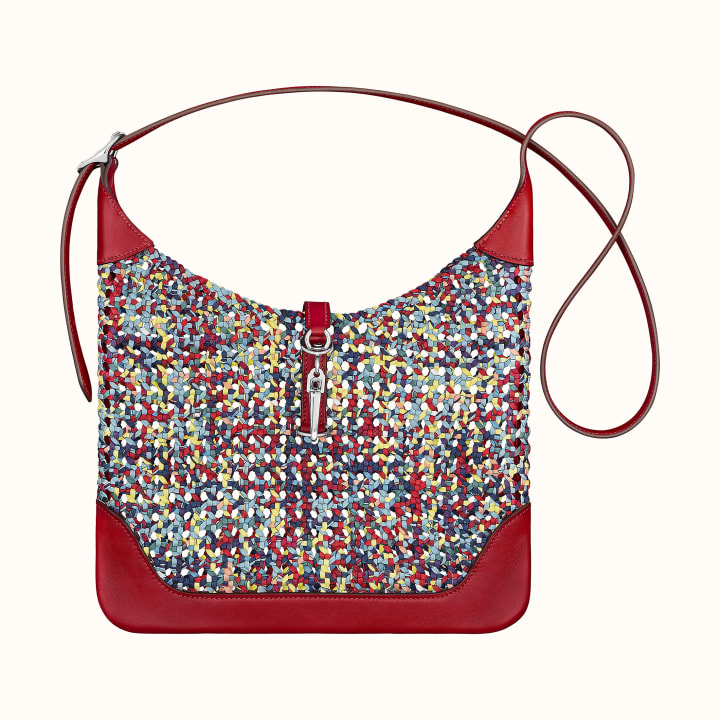 I am aware that Hermes protects their exclusivity like scrooge does his money. But their online catalogue does not make me want to make the trip either. But then again this was on the Canadian side of things. Alas, I feel that this bag will go to pieces on me eventually.
8. Saint Laurent: Niki Medium Bag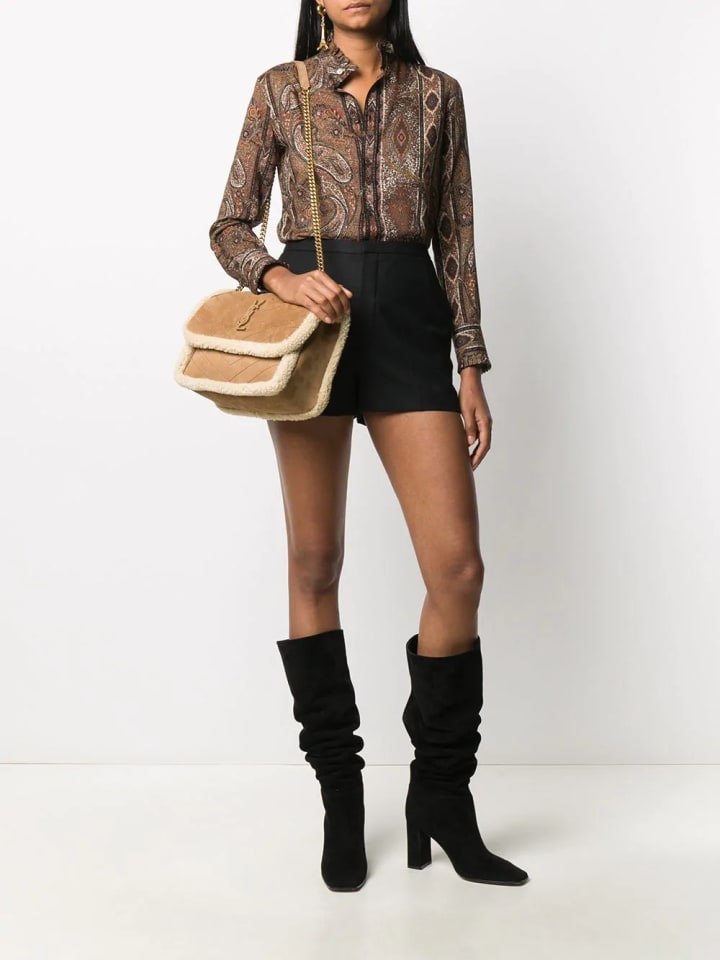 YSL is my favorite brand. I honestly love this line of handbags by them too. But this particular piece reminds me of UGG boots. I have pair because I live in a cold country and they are comfy. But they are still ugly.
9. Burberry: Medium Topstitched Leather Pocket Tote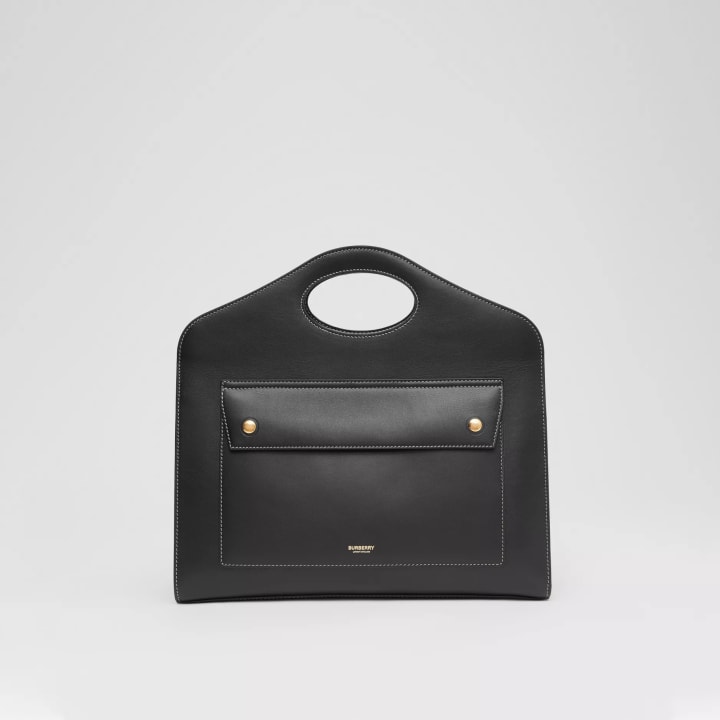 Love the coats. Love the stripes. I love plain and simple bags too. As long as they don't like floppy disks. Is my age showing? It's only in the two grand range.
10. Gucci: Ken Scott print Dionysus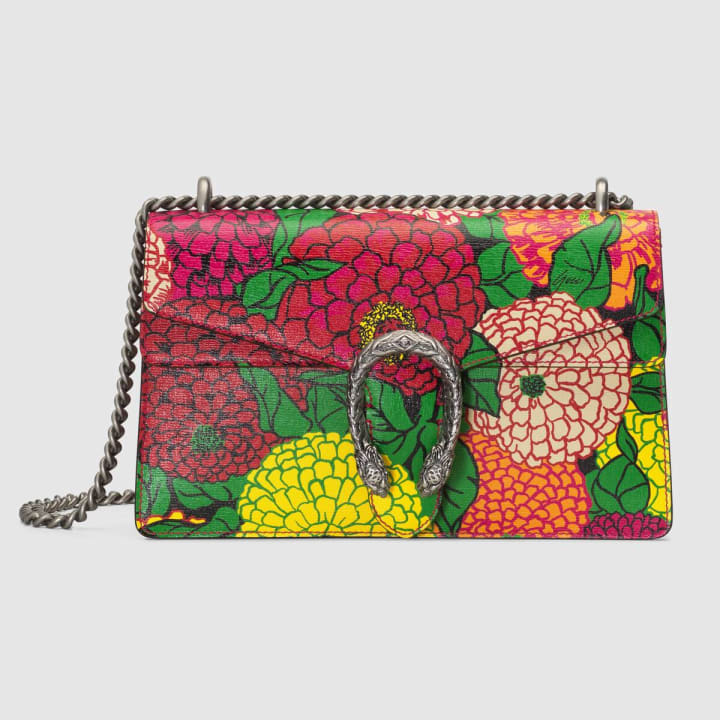 Gasp! I have wanted a Gucci Dionysus for almost five years now. I honestly don't dislike the print. I just feel that the Dionysus line looks its best when it's not so loud. So whenever I see a new Dionysus redesign, I get really excited. Sometimes it's a hit, and sometimes it's not. This one is more of the latter. But for those who like it, it is fairly priced against their regular Dionysus bags at $2980.