My Guilty Pleasure
Happiness from my passion and craft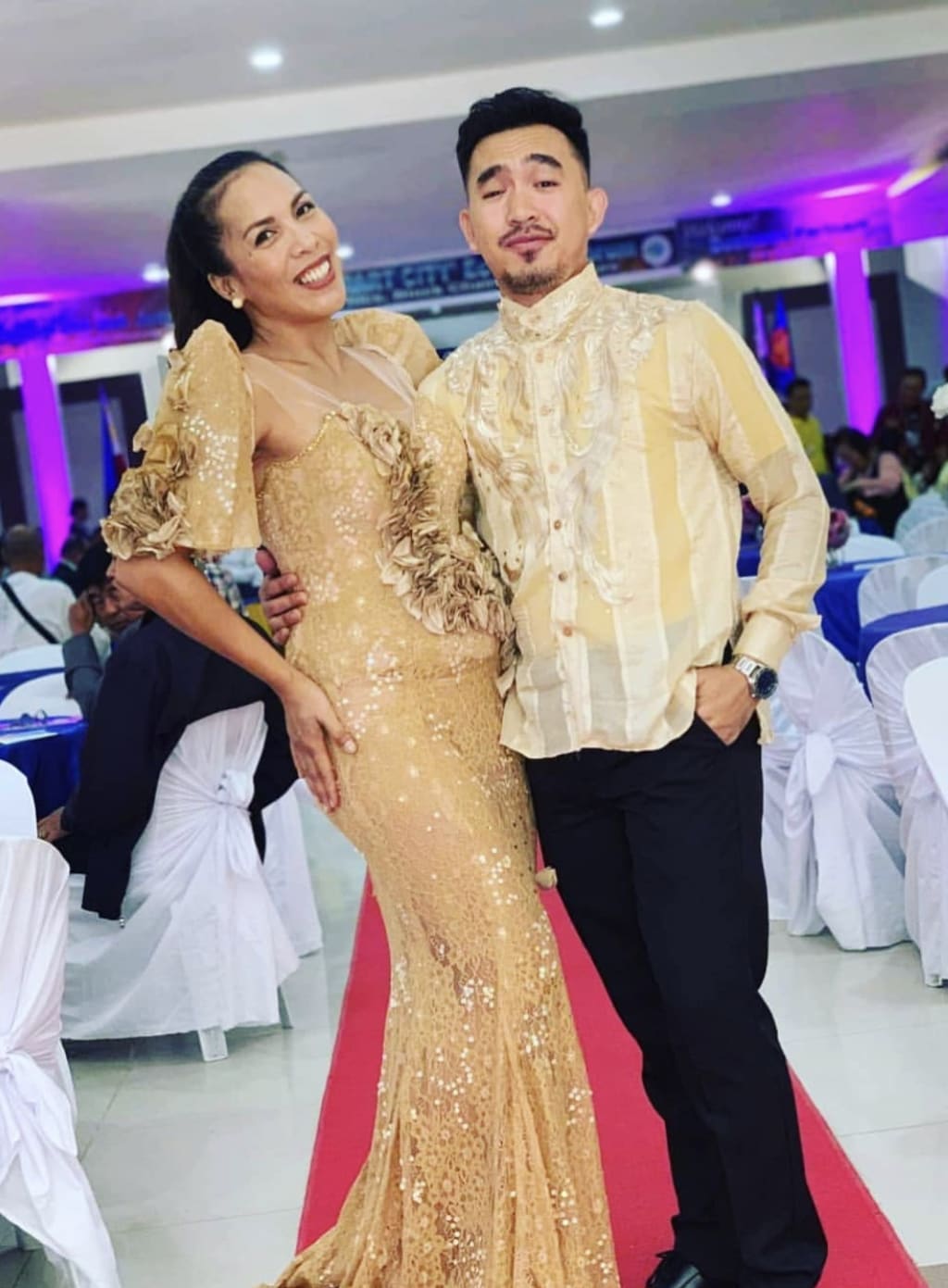 Me and one of my clients in the Philippines
Everyone was a child before they were a grown up. We all played toys and stuff made from our imagination. Paper into airplanes, imagined brooms as horses and even castles made from chairs and blankets . It made our childhood fun and exciting. We were creative. For some, that creativity had stopped and evolved into a more mature point of view, but for others, that creativity remained and was honed into a more advanced skill.
Growing up, I have always been fond of making things to keep myself occupied. I would create fairy houses made from rocks or tree branches, and even a nativity scene from an old shoe box during Christmas. It was my quest to create these things that led me to indulge in art specifically in designing dresses and costumery.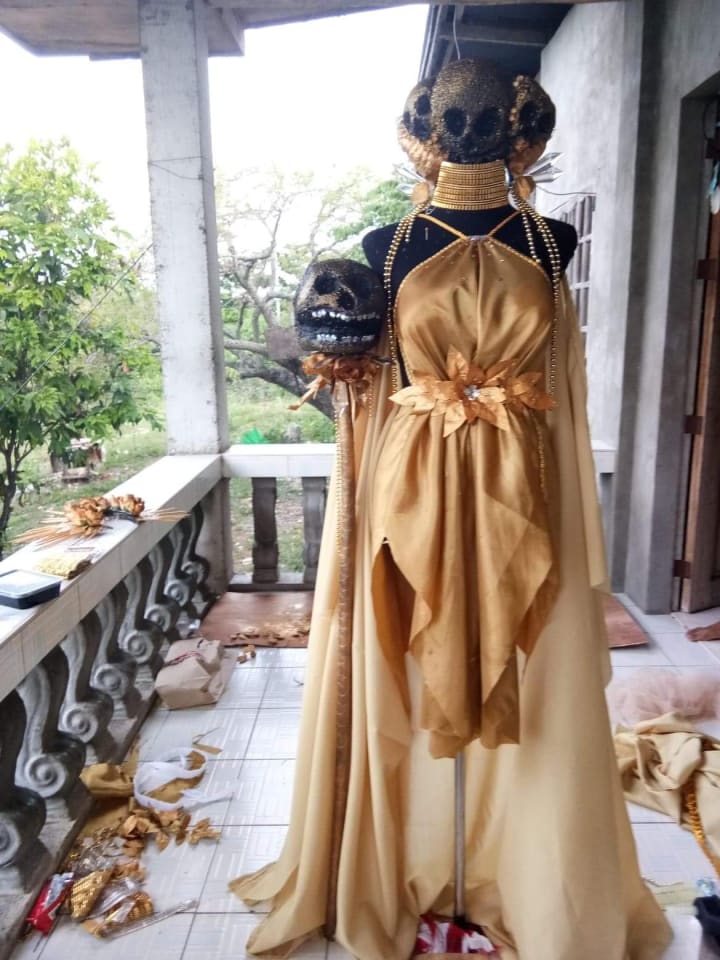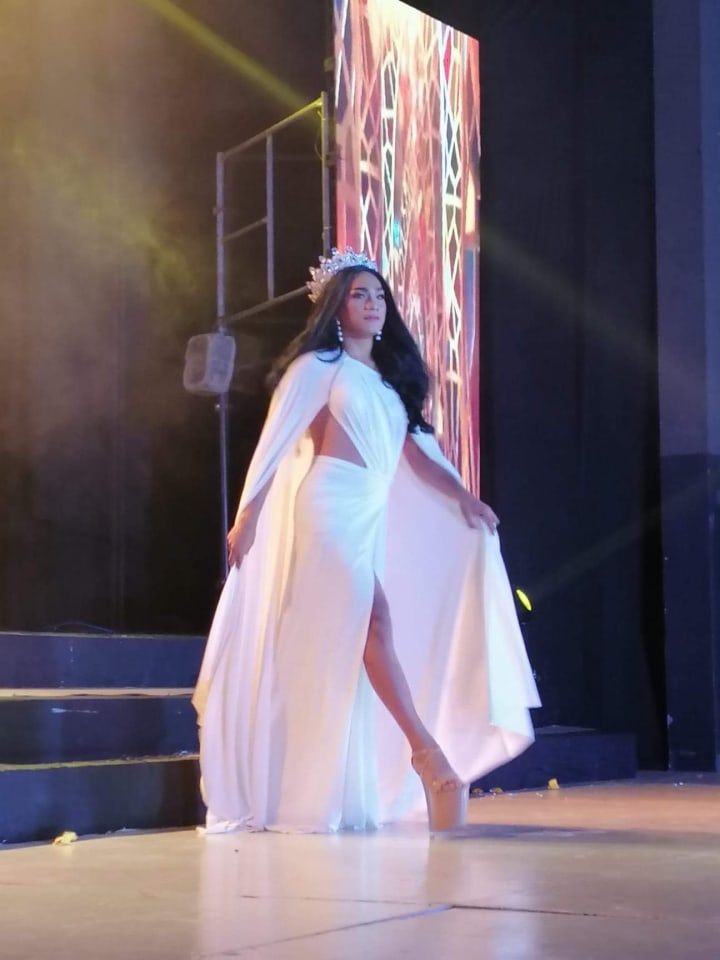 Designing dresses and costumery has been a part of my being. It was influenced by a lot of things, but mainly of culture and tradition of the Philippines, the country where I was born. These culture and traditions speak mostly of beauty pageants, festivals and religious cultural gatherings that also influence the way of my craft specially in costume making. But, where I draw my inspiration is more deep and sensible. It is benchmarked on values that are universal and general. Values such as having faith, respectful, courageous , empowerment and being resilient . These values were my project inspiration when I was at home during the height of the pandemic.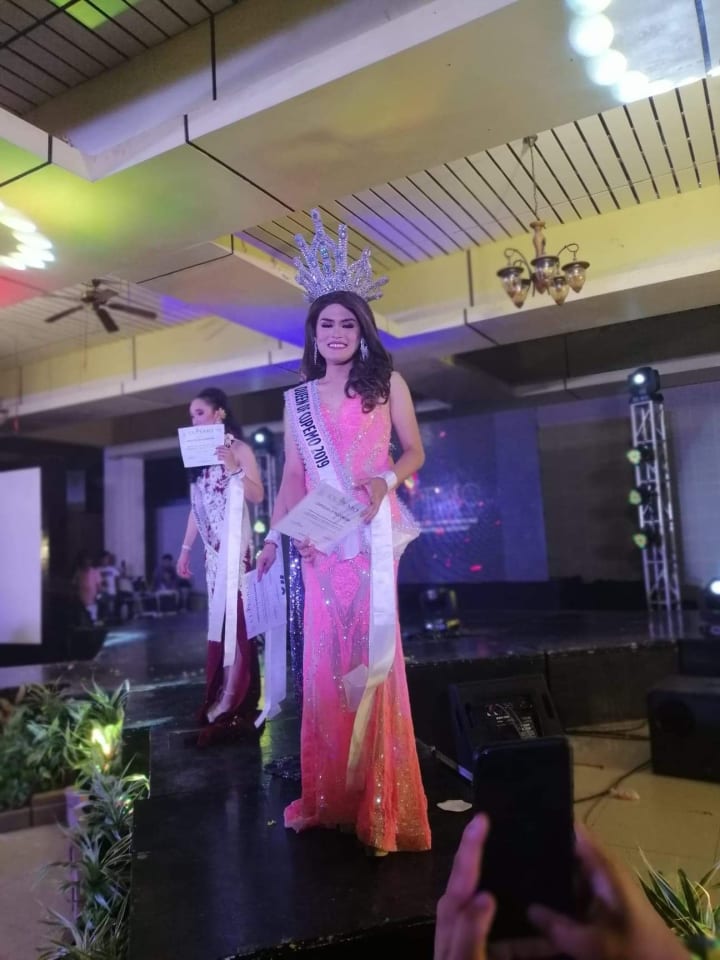 When COVID hit, I was one of the million people in the US who got laid off from work, but it didn't stop me to make something out of the situation. The opportunity was very open to get my creative juices flowing and create something that would keep me occupied while being at home. It was August 2020 , in time of the national month of language in the Philippines and the thought of making Traditional Attires played in my mind. The next problem was finding a model, and since it was pandemic, no one is available, so I resorted to my all time favorites, Barbie dolls.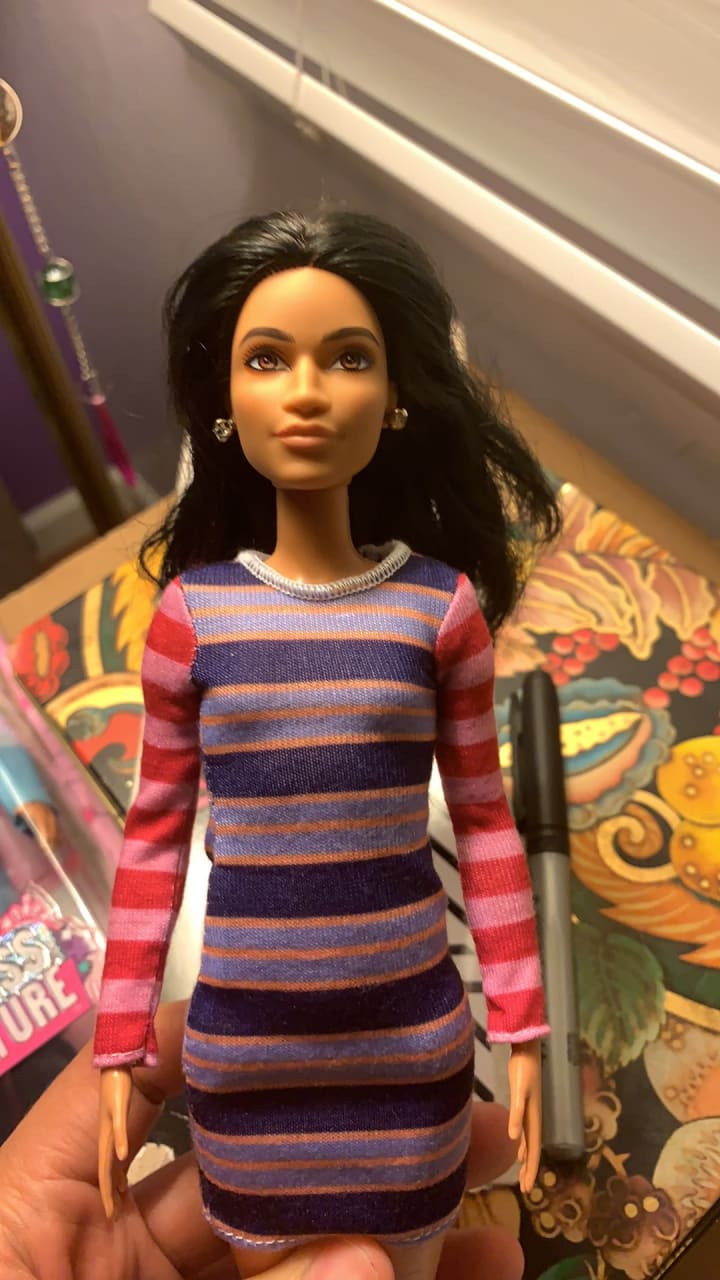 The difficulty in making the dress is undefinable since the dolls have smaller body proportions, but the designer in me pulled it off gracefully that it ended with not one but two dresses. One was a Traditional Maria Clara Dress characterized by the four parts namely ; the blouse known as " Camisa " or " Baro" , a long skirt known as "Saya" , a kerchief worn over the shoulders known as " Panuelo" or "Alampay" and a rectangular clothplaced over the skirt known as " Tapis" or "Patadyong". The other dress is a Modern Day "Terno" Dress, characterized by the iconic Butterfly Sleeves with a more couture design. Both dresses were inspired by how empowered the Filipina women are through the years.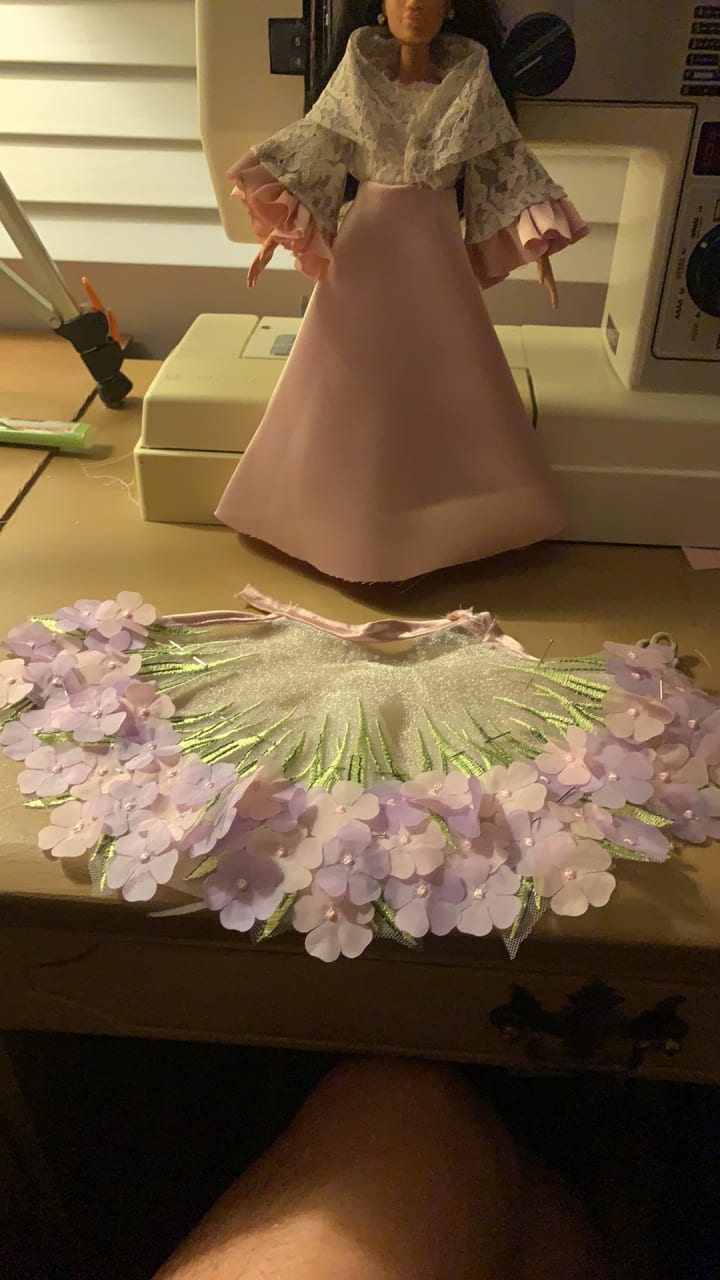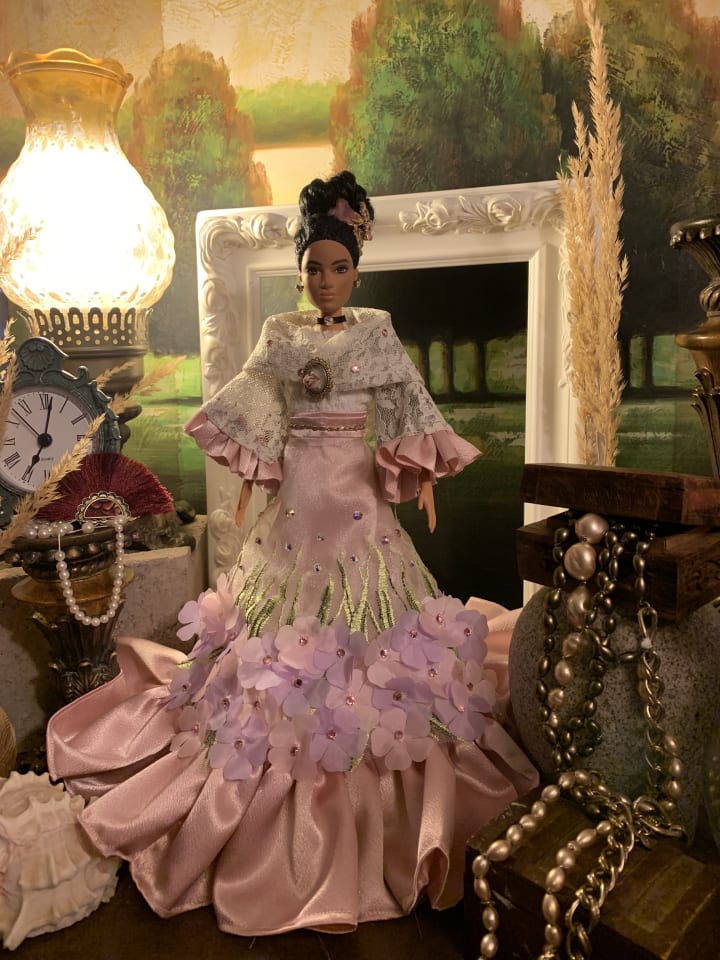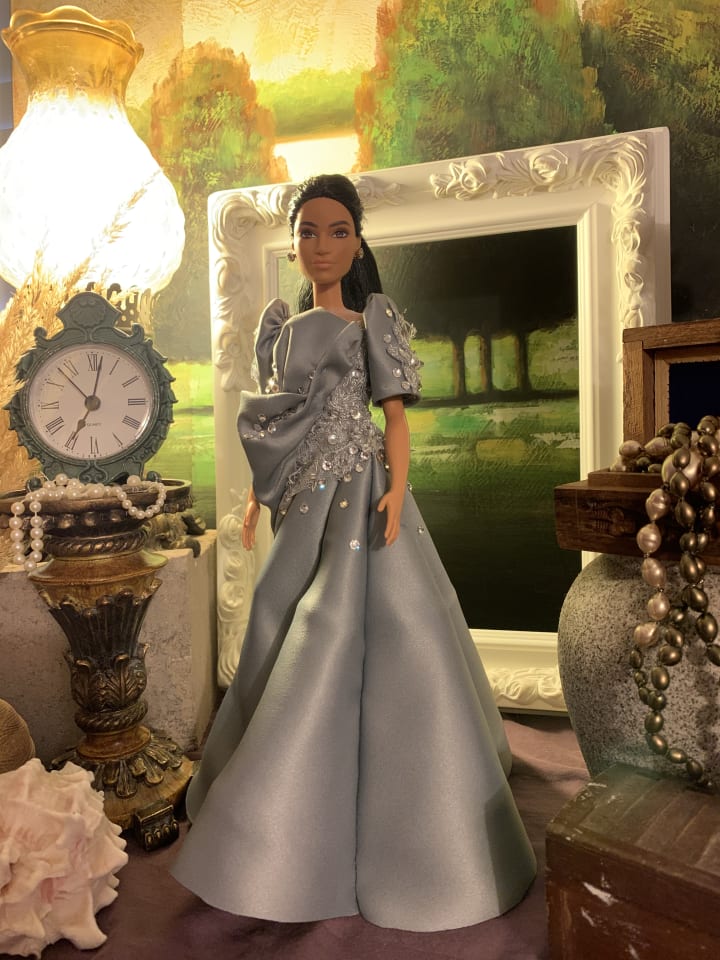 Although it was a difficult project to do, it didn't stop me from making another dress, this time it was September 2020. It's the annual Karansa Festival in my hometown back in the Philippines. It's a festival that is a merry~making celebration of potters or pot~makers who have accomplished their days work. The lead dancer , also known as the Festival Queen is the fairest lady in the group and has the most extravagant costume in the festival. This is where I drew my inspiration and created one extravagant costume for a Festival Queen Doll which consists of the headdress, backdress, a leotard and a bouffant skirt all decorated with heavy embellishments and accessories.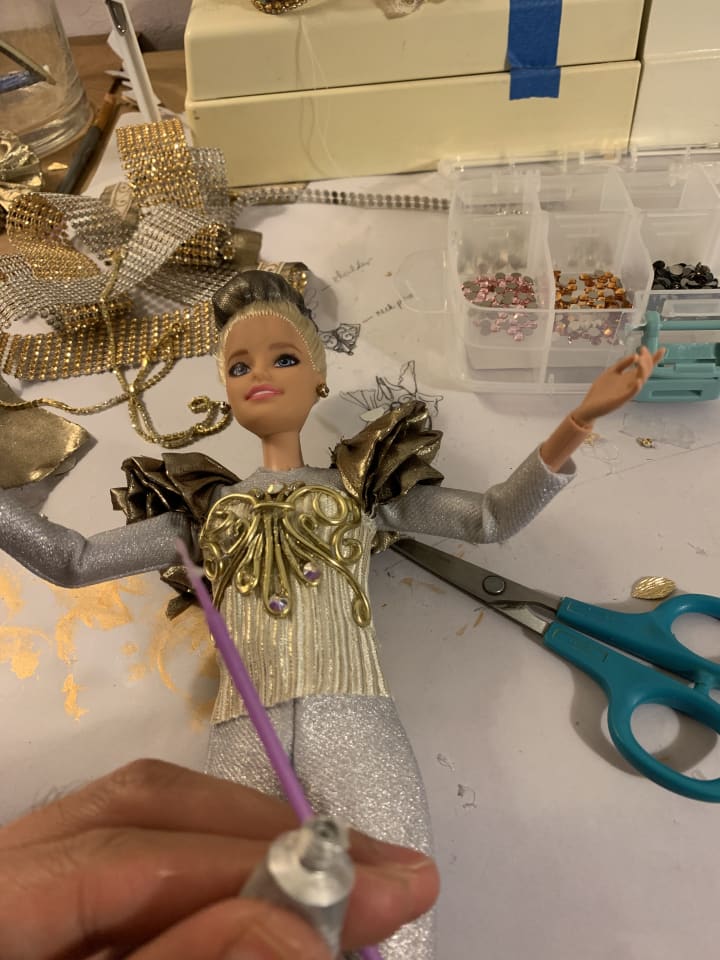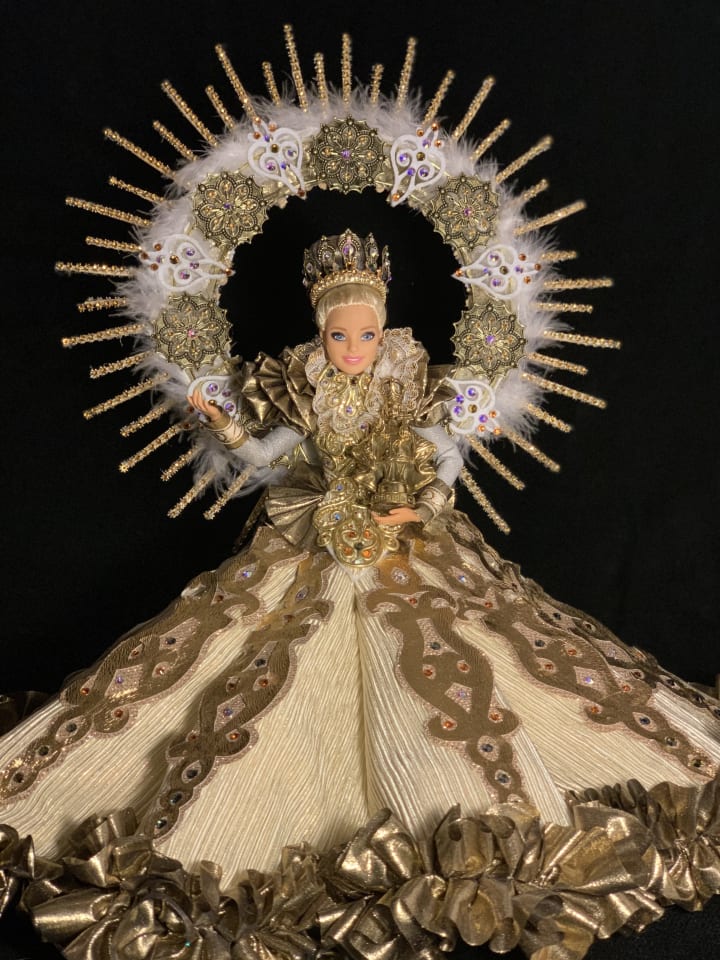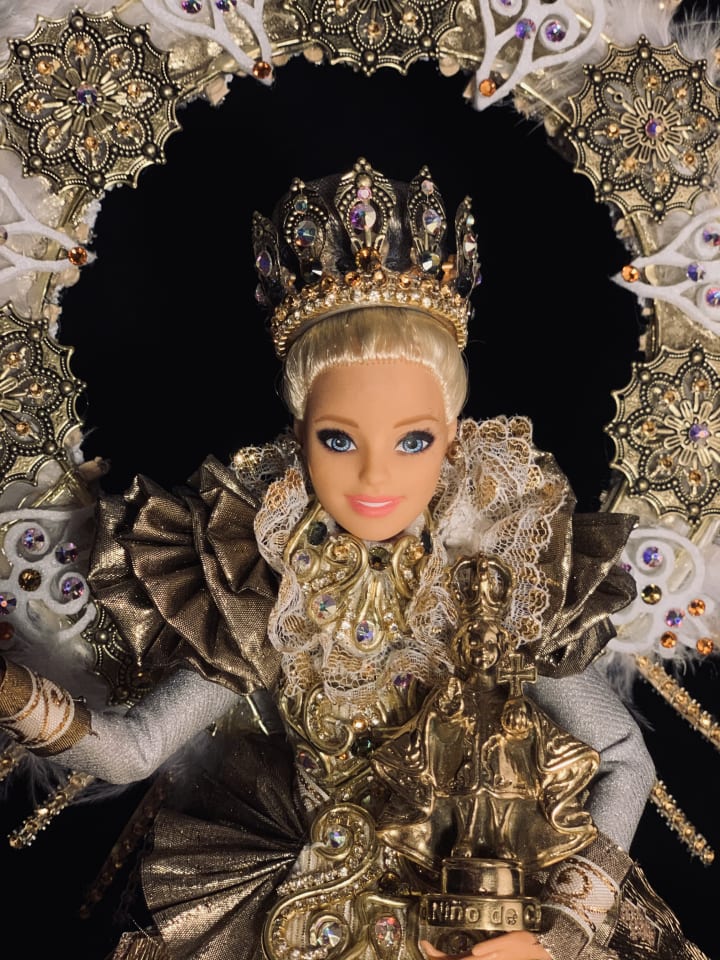 The major challenges about these projects were the small bodily proportions and how small the details are compared to a normal size person, but nonetheless, it was an achievement. I believe that whatever passion an individual choose is solely based on what it gives them afterwards. The feeling of accomplishment and self confidence after each project is what gives me motivation to create more. In the end, it is the happiness that the artist feel that matters most. The happiness that is achieved in materializing his vision, the crown jewel of his craft.
Looking back it was indeed a roller coaster journey for me before I got where I am today, but I always believe there are still room for improvement. I know that the path to greatness is a bumpy road, but it is always the end that justifies the means. So, for all the artists out there, hear this; the process might be hard and you might feel like giving up, but believe me, you are on the right track. Keep pushing, take the risk becausein the end, everything is gonna be worth it. Hang in there!
~johnraymond~
designers
an aspiring designer 👗👕🪡and a food enthusiast, loves the outdoors and adventure. Cat 🐈person and proud part of the rainbow 🌈community❤️😘
Receive stories by John Raymond Sinadhan in

your feed