Most Comfortable Walking Shoes for Women on the Go
Keep your feet happy on the go with the most comfortable walking shoes for women.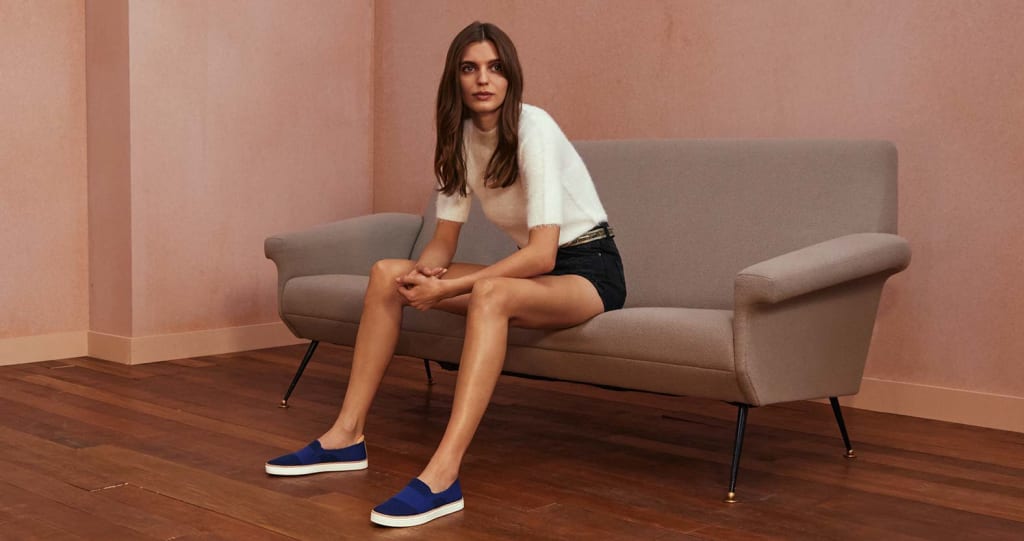 Source
Whether you are a woman who is "on the go" every day, either walking a lot as part of your work or commute or you just do a lot of moving around (i.e. chasing kids or enjoying sports and workouts), or you're a woman who is "on the go" because you are traveling, you need to keep your feet happy. Even the most casual seaside stroll is easily ruined by sore feet due to uncomfortable shoes. Yet, the term "comfortable shoes" has grown to be synonymous with "ugly shoes" and so we are here to destroy that myth by offering up comfortable walking shoes for women who enjoy stylish footwear, too.
The Realities
While our emphasis here is to highlight good-looking and comfortable walking shoes for women, we need to be realistic about this. After all, you won't find this year's hot, strappy platform sandal on a list of walking shoes for travel. There are practicalities to consider, after all. Instead, we are going to consider the best-looking options in walking shoes, hiking shoes, running shoes, flip-flops, and even some cozy day wear options. The odd athletic shoe and/or tennis shoe may appear on the list as well. Yet, it is key to remember that even the sportiest shoes for women these days also tend to take style and multi-function into consideration.
Also, it is important to remember the realities of your feet, specifically. For example, you might be flat-footed and suffer from overpronation. That means you'll also have to consider if the comfortable walking shoes for women recommended allow for inserts or arch support. (Spoiler alert: We've specifically looked at shoes for those who need or use memory foam, cushioning and support, support for wide feet or high arches, and so on).
We also suggest that you do not foil or sabotage your goal for enjoying some of the most comfortable walking shoes for women by popping on a brand new pair and expecting optimal results. Almost any shoe, even a good pair of walking shoes, is not actually the most comfortable walking shoe out of the box. All of them require a break-in period, which can be accomplished easily by taking a long walk in the new shoes, and often with thicker socks to help stretch the shoe without harming your foot or heel in any way.
Choosing the Most Comfortable Walking Shoes for Women Starts with Need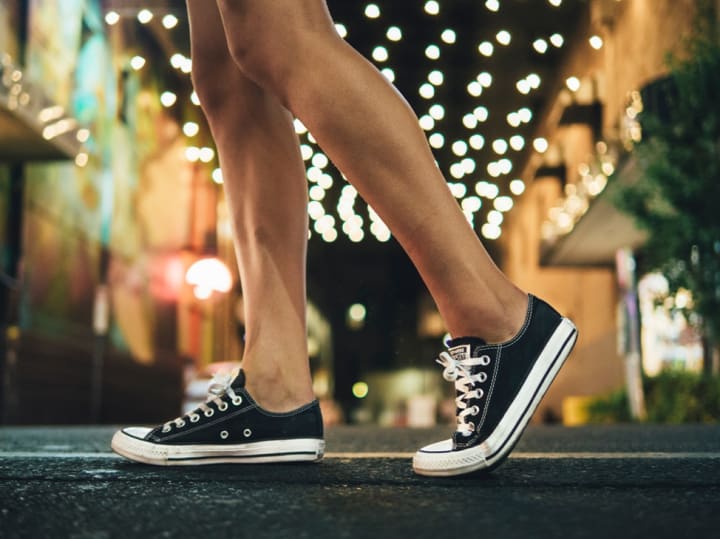 Of course, if you are to select the most comfortable walking shoes for women, they also have to be chosen based on your needs or uses. If you are "on the go" on city streets every day, even the most wonderful pair of rubber sole flip-flops is unlikely to serve you well. So, begin the selection process by narrowing down your specific needs. Yes, you wish to own the comfortable walking shoes for women, but start to build your collection by choosing the type of shoe you'll use the most, and then add those flip-flops, athletic shoes, and so on.
And what shoes do we recommend as the most attractive and comfortable walking shoes for women? If you look at the shoes recommended by travel and fashion experts, as well as general shoe and foot experts, you will see that they veer towards a lot of the same brands. For example, Sperry, Superga, Fit Flops, Teva, Clarks, Adidas, ASICS, Birkenstock, Toms, Dr. Scholl's, Skechers, Aerosol, FRYE, Patagonia, Olukai, and Jambu appear consistently. Rockport, Reebok, and Merrell also have a lot of fans. Though you are certain to see some of these names in the lists below, you'll also find some outliers well worth scouting out.
Here are our current suggestions:
Whether you choose lace up, slip on, or even their moccasins, you'll find that their rubber soles, removable foam insoles (ideal for those who wear orthotics), and generally appealing designs make them the perfect balance of day wear and walking shoe. Available in many styles and materials, they are incredibly fashionable and ideal for walking casually or doing more active footwork.
Though fashionistas begrudge the brand, they are great for their moccasin-style slides. They have a great skater sneaker designed for style and comfort, and they easily rate as the perfect flat for walking. UGG is producing some of the sneaker trends to watch out for in 2018 and everyone deserves to know.
If you need a shoe that is both stylish and comfortable, the VenusCelia is a great multi-purpose walking shoe. It's great if you need to be on your feet at work all day, covering both the style aspect as well as the comfort for all-day walking.
As one expert said, "A favorite among the likes of Kate Middleton and Emma Watson, the Superga Cotu sneaker has been a go-to for travelers for decades." At around $65, it is tough to resist more than one pair in your wardrobe! Make sure to memorize the ways to keep your sneakers looking brand new and these can last as long as you need them to!
When thinking about active shoes, and good looking footwear, Merrell is a brand that manages to make even rugged hiking shoes look good. From their athletic shoes to their slip-on sneakers, you really cannot go wrong with this brand's walking-specific options.
While technically a hiking shoe, the Salomon X-Ultra's offer superb comfort and quality that will last. These shoes are designed specifically for women to make walking easier and prevent sliding within the shoe. One of the best running shoes for women, you'll be thanking your lucky stars you got these after your next outdoor adventure.
It's impossible not to suggest this brand as one of the most comfortable walking shoes for women. They also do triple duty for their ability to take you on even lengthy walks in urban and more rugged surfaces, being back in fashion, and are even worn by celebrities and globetrotters alike.
With a stacked or platform look to most designs, these amazing flip-flops (and sneakers AND day wear options) are curved to support optimal comfort and support while walking. Like Birkenstocks, you can also slide into your Fit Flop flip-flops and tackle more rugged surfaces or much lengthier, active walks than you might with traditional flip-flops.
Teva sandals are well-known for their durability and comfort. If you're the outdoorsy type that wants comfort and waterproof sandals, Teva has a wide variety of styles to choose from.
Philanthropic and pretty good at stylish footwear, their sandals rank as some of the most wearable and functional in terms of casual or even active walking. Don't overlook their flats and sneakers, as they are some of the most attractive, flexible, and truly comfortable walking shoes for women.
Whether you want a metallic sandal that let's you walk fast and look good or a more durable and stabilizing sneaker for a long walk through a foreign city, we have given you some brands and models to enjoy!
footwear
About the author
Just an Indiana gal who heard the call of the East Coast. Twitter and Instagram: @chel_bk
Reader insights
Be the first to share your insights about this piece.
Add your insights